Our world population has now reached another milestone: 8 billion. From now on, it's #8billionAndCounting.
In the days ahead of, or on 15 November, we invite you to help us promote and support Population Matters as we reach this global milestone.
Please consider taking one or more of the following 8 actions in the coming weeks or on 15 November:
Read about the latest UN population projections
Buy one of our '8 billion and counting' t-shirts, with two designs to choose from
Commit to run, walk,swim or cycle 8km and help raise funds for Population Matters
Stop and think about population for 8 minutes (set those timers!), or even or have a conversation with someone about our collective impact on the planet
Donate £8 (or however much you can spare) to Population Matters [below]
Take one or more of our current campaign actions
Talk to 8 people about why you believe population matters and ask them to sign up to our newsletter or delve into our Population Explorer
Help us get #8BillionAndCounting trending by sharing our posts on social media, or better a yet – share a selfie wearing your '8 billion and counting' t-shirt!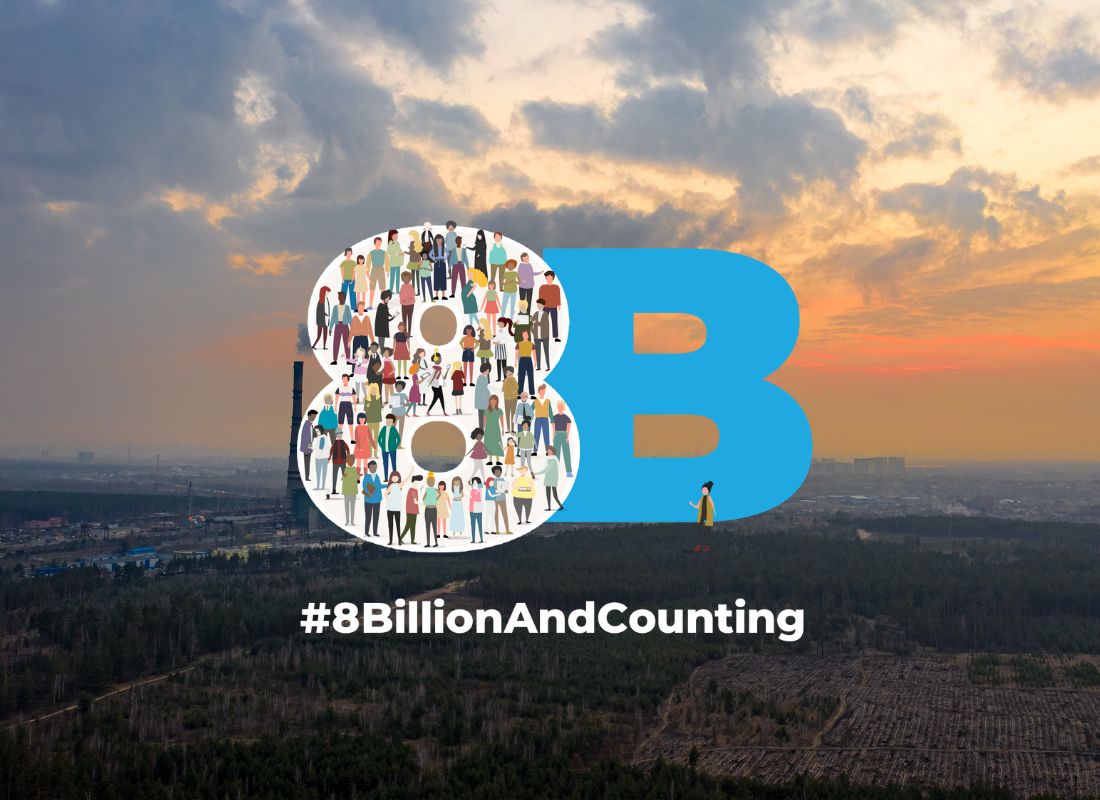 {"title":"8 billion and counting...","appealText":"Please support Population Matters today!","amountConfiguration":{"Once":{"label":"","amounts":"8, 80, 160, 400","contributionPage":"74"},"Monthly":{"label":"","amounts":"","contributionPage":""},"Annual":{"label":"","amounts":"","contributionPage":""}},"buttonText":"Donate","amountLabel":"","frequencyLabel":"","defaultFrequency":"Once","validateOtherAmount":false,"footerText":"","contact_id":null,"mode":"frontend","app_name":"wp-block-popmat-fundraising-548470471"}