Population Matters campaigns to achieve a sustainable human population, to protect the natural world and improve people's lives.
We promote positive, practical, ethical solutions – encouraging smaller families, inspiring people to reduce excessive consumption and helping us all to live within our planet's natural limits. We believe everyone should have the freedom and ability to choose a smaller family. We support human rights, women's empowerment and global justice.
Informing, Empowering, Influencing
Campaigning
Achieving a sustainable population depends on people choosing to have smaller families. They must be able to make that choice – which means good, modern family planning, and being free of pressure to have a large family because of their economic, social, cultural or family circumstances. People must also understand how the choice to have a smaller family helps them, the planet we live on and future generations.
Our campaigns address those challenges – from fighting cuts to family planning aid for the poorest countries, to persuading educational institutions to inform people about population. We are lobbying governments, working with other organisations and shifting public opinion to achieve the changes that will make a difference.
Informing
When people learn about population and the impact it has on our planet, they understand. A vital part of our work is making sure people know the facts. We spread the word through our successful social media channels, the traditional media, through campaign actions and talking to audiences across the country.
Researching
We dig below the headlines and assumptions to find out what's really going on. From working with statisticians to unpack the latest United Nations figures, to exploring the impacts of UK population growth on biodiversity, we ensure that the facts we use are the strongest and most useful. We publish the twice-yearly Journal of Population and Sustainability examining the issues in depth, and a wide range of briefings and analyses which are available on our Resources page.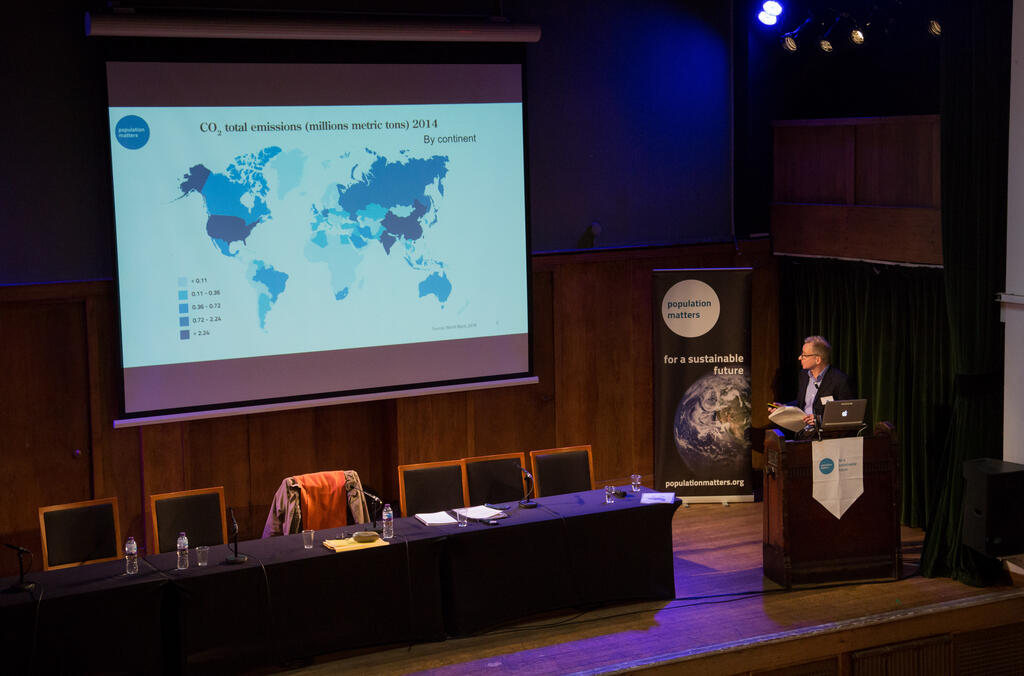 Empowering
We want people to be able to make a choice. We provide them with the information they need, about our impact, about life in a small family and what else they can do to help.
Through our Empower to Plan crowdfunding platform, we partner with grassroots organisations delivering family planning and women's empowerment, here in the UK and across the world.
We also amplify the voices of those who are affected by overpopulation and its causes, especially from the Global South, and those of people who may be stigmatised by their choices about family size.