Informing people about the impact of unsustainable population on our planet is vital to getting our message out. You can help us raise awareness by sharing the following graphics and infographics.
Just click on the download link to access the file. You can then share it on your social media, use it in a presentation or for any other purposes.
Population Matters' materials are free to use without prior permission. Users must, however, credit Population Matters and subscribe to our vision of a sustainable population achieved through voluntary means which respect human rights, and the principles and policies established here. We reserve the right to withdraw permission for any individual or organisation to use our materials. Only officially designated representatives can speak on behalf of Population Matters.
Global Voices, Vital Choices
A special A3-sized poster to mark our 30th anniversary, encouraging positive choices to help protect the environment. Print and display it or use it as a graphic.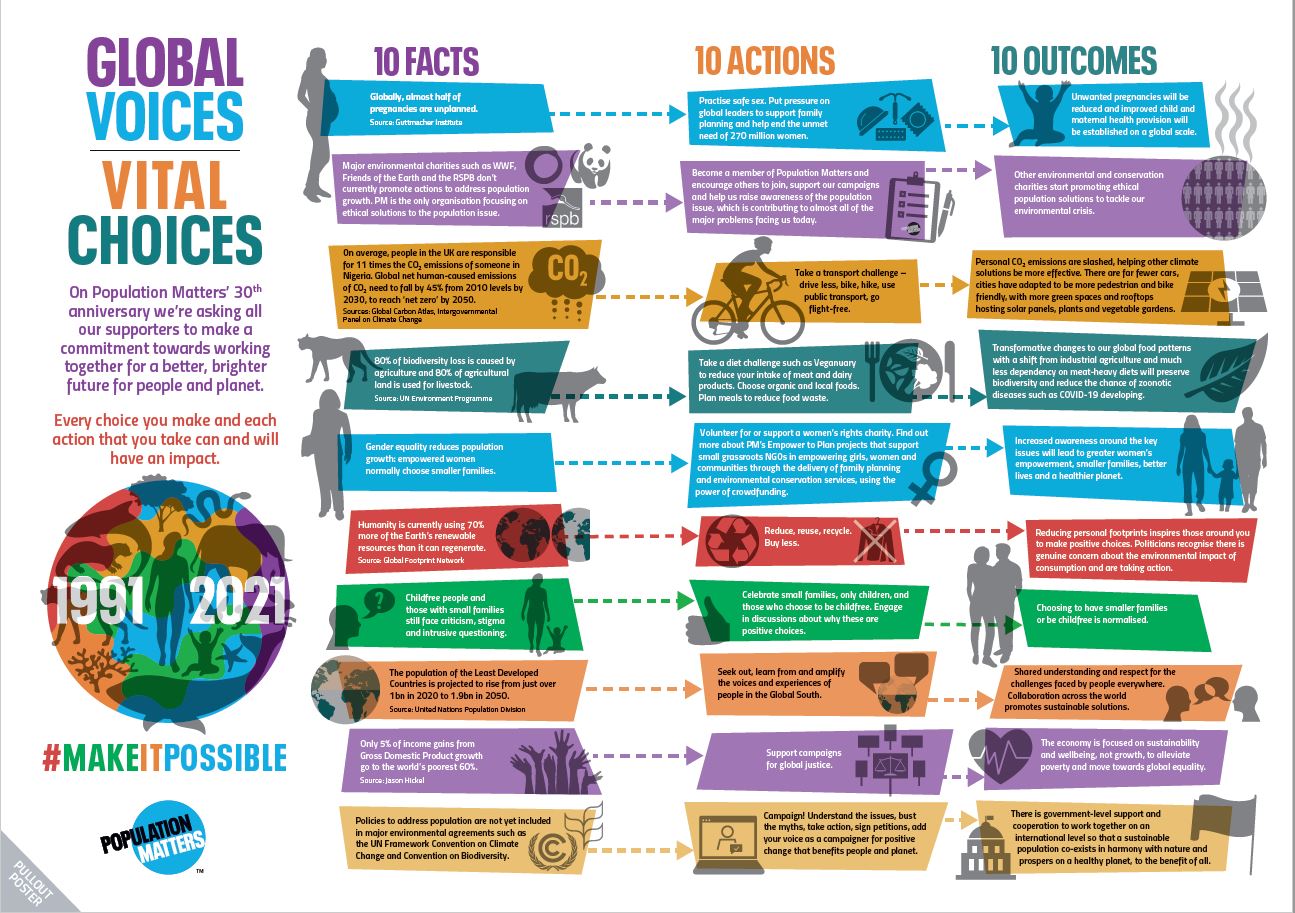 Mythbusting
Download our full mythbusting series (myths 1-10) here. Each of these debunks a commonly held misconception about the population issue.
Women's rights
Gender Inequality: The Facts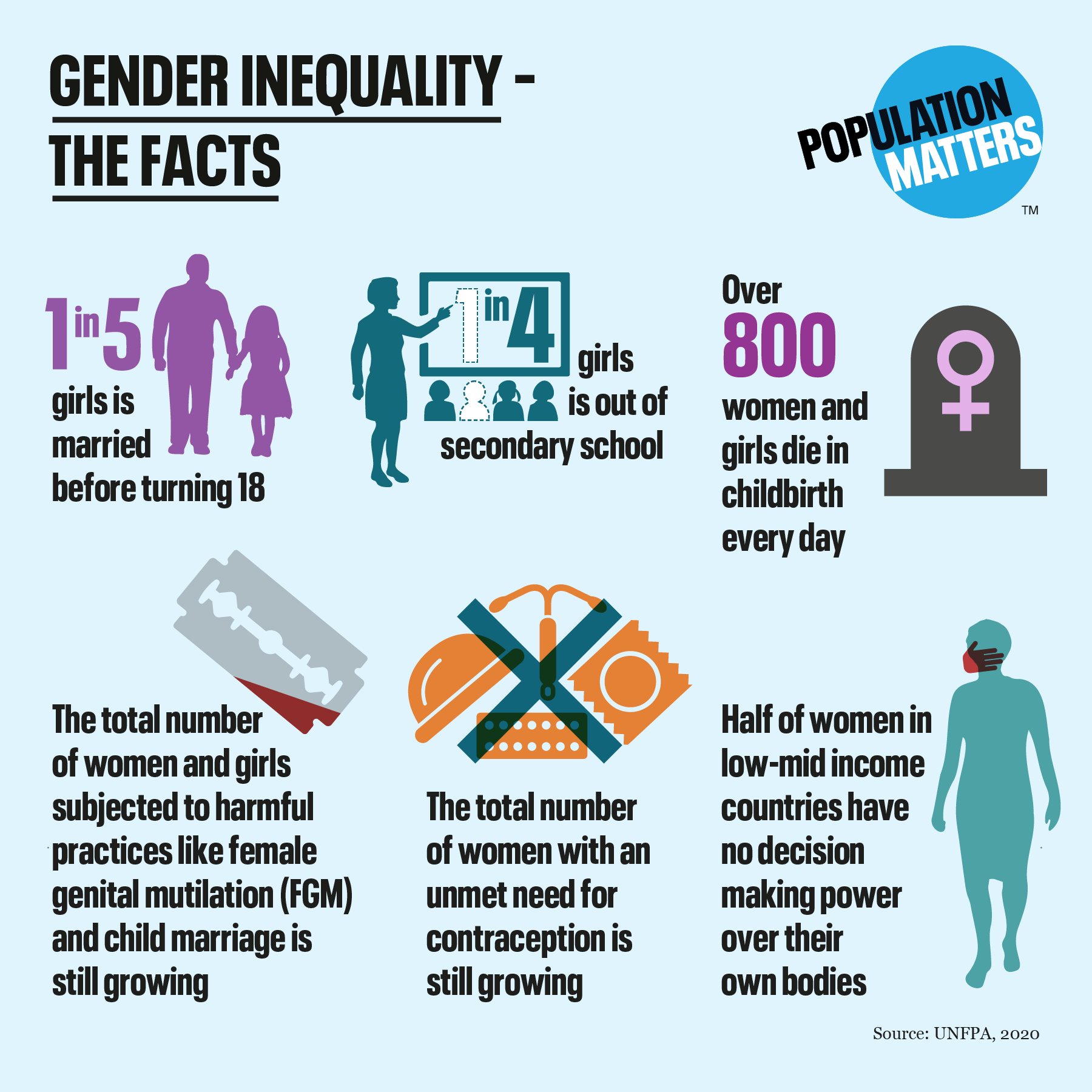 The Gender Equality Funding Gap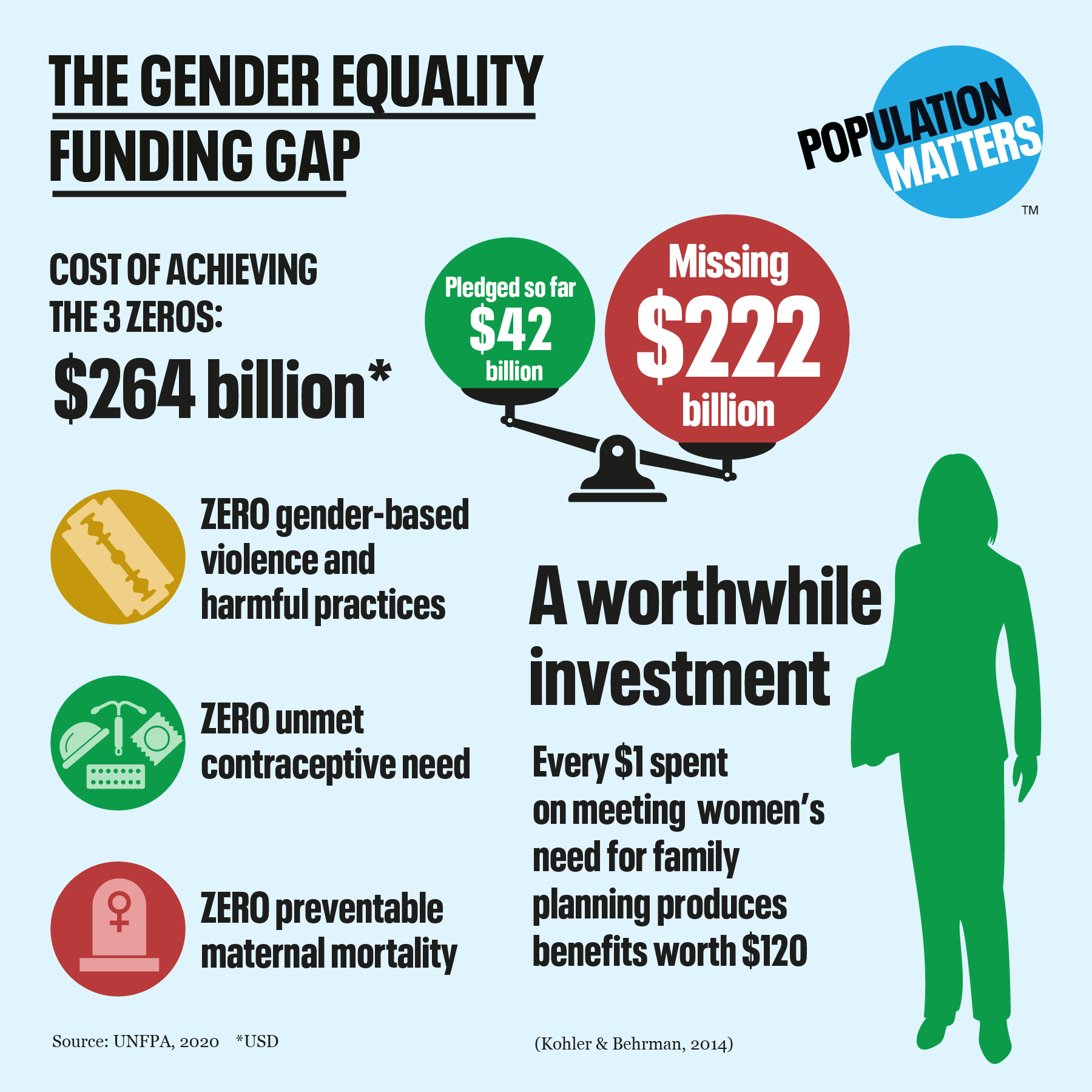 Resource use:
Food: The Facts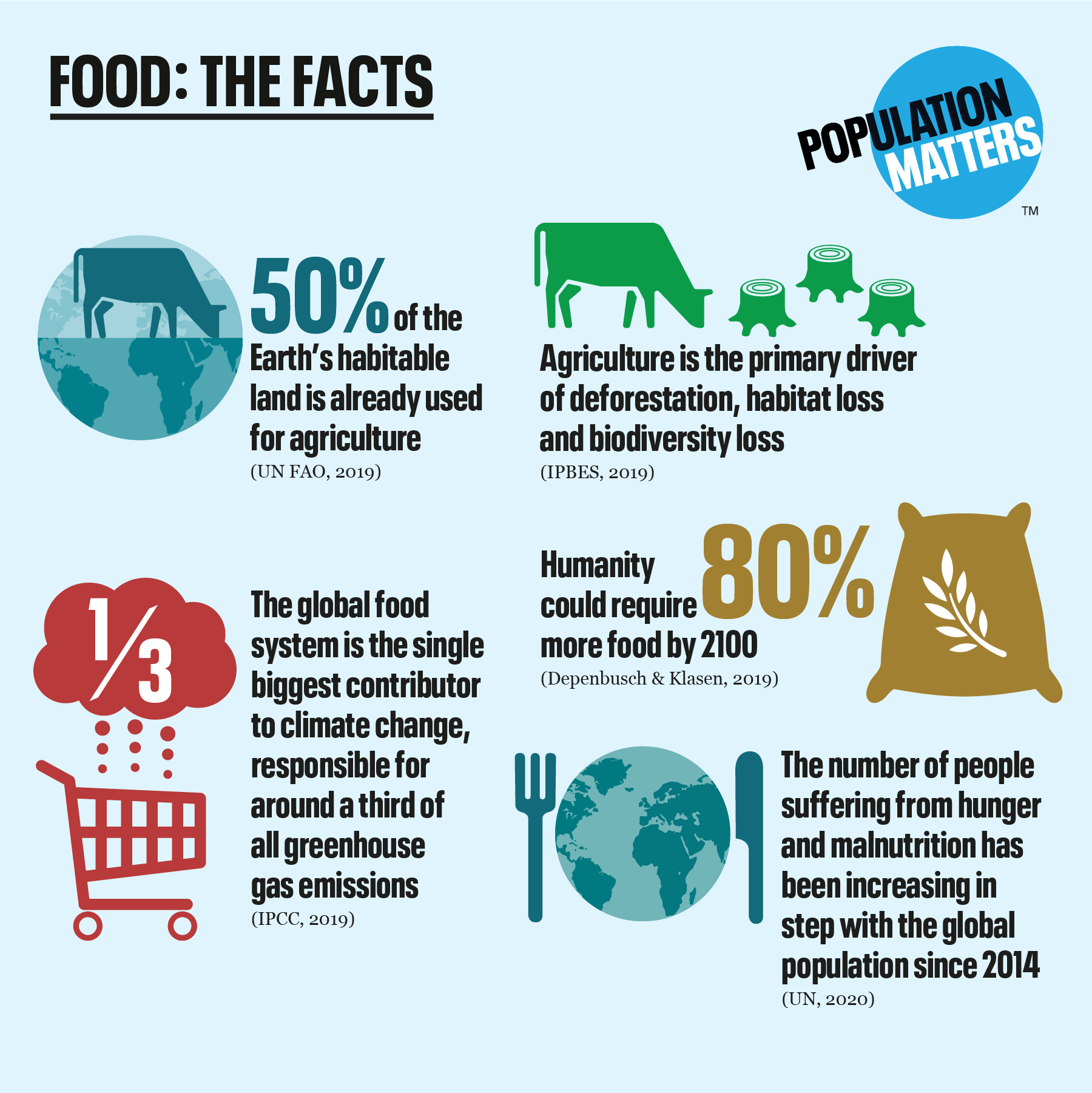 Water: The Facts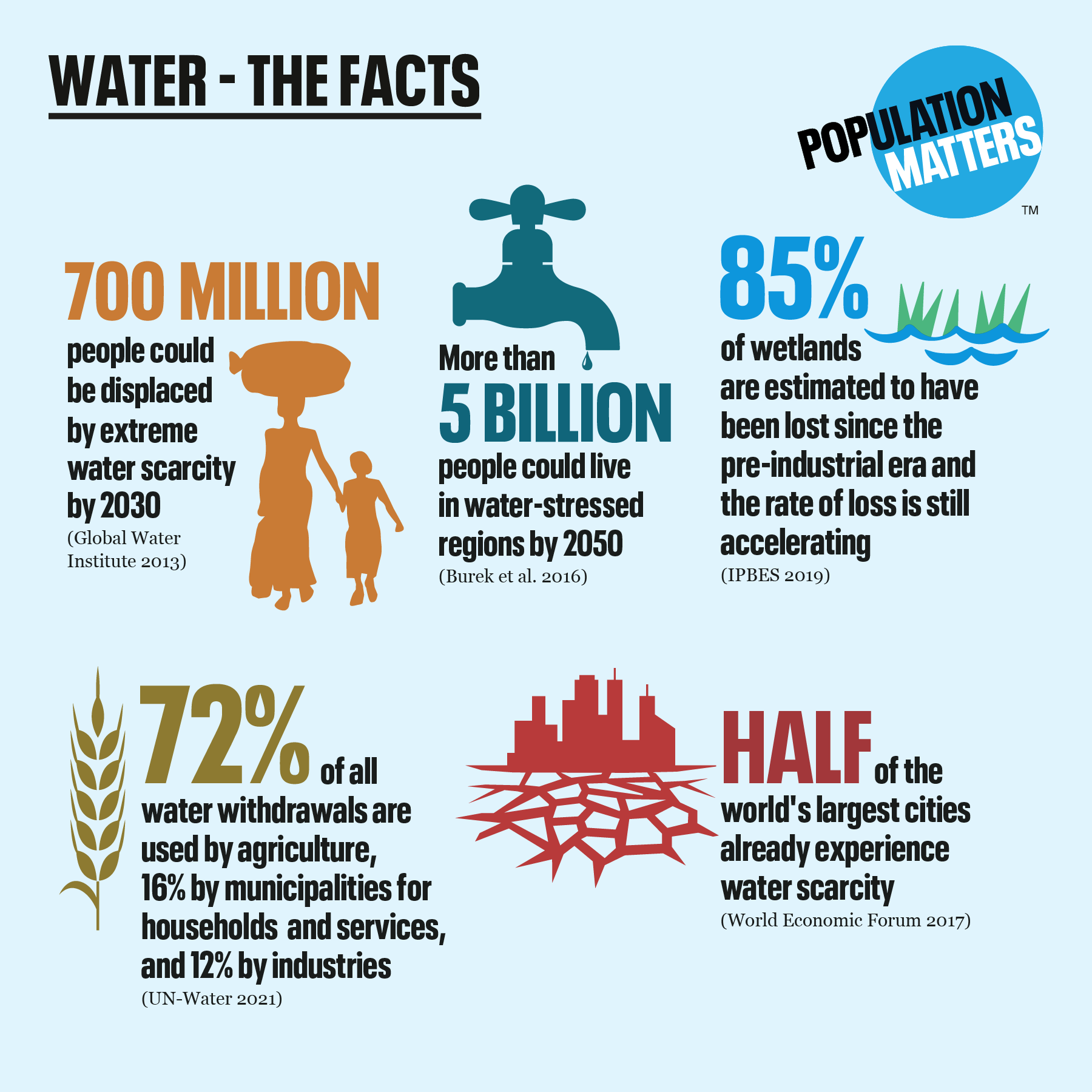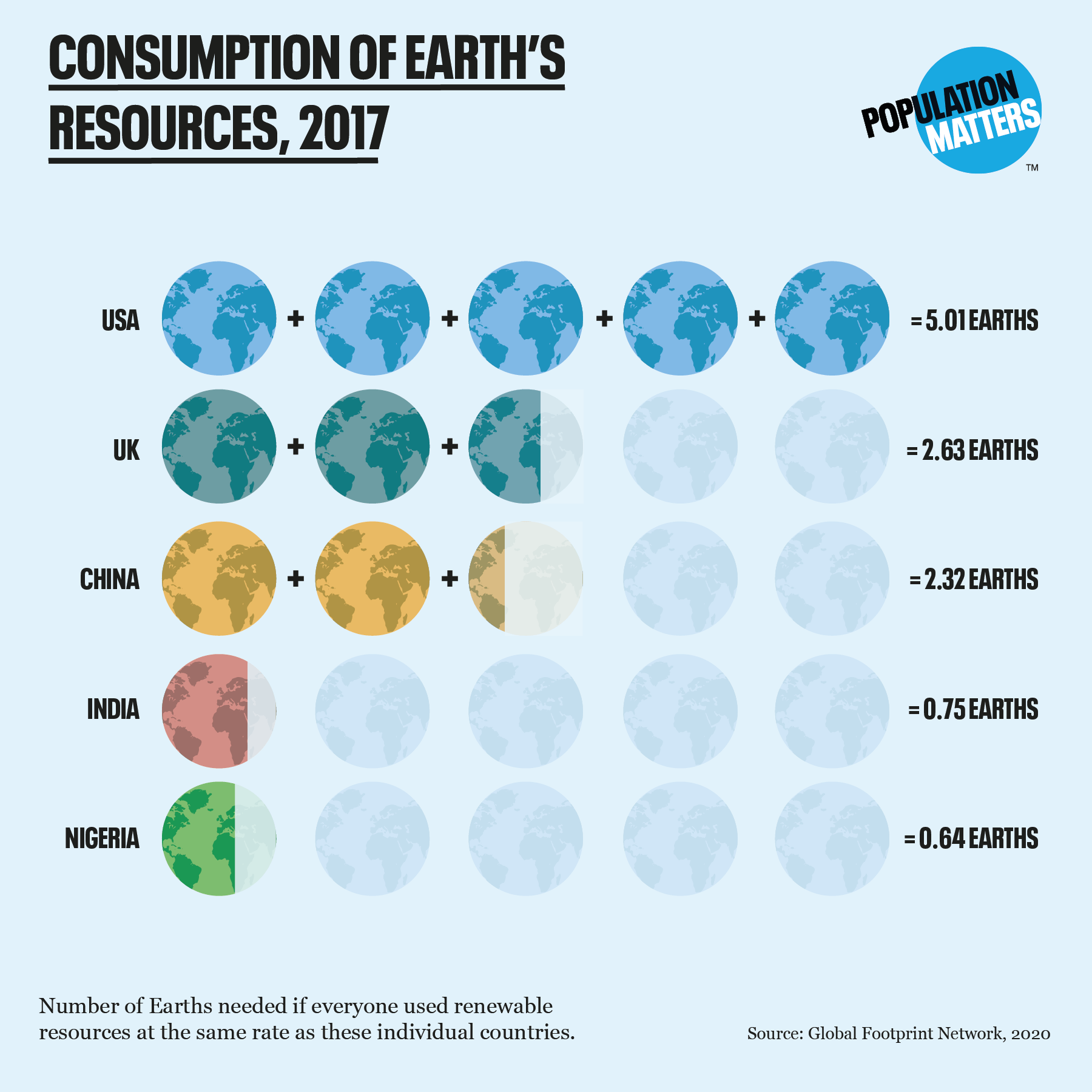 Population projections and growth: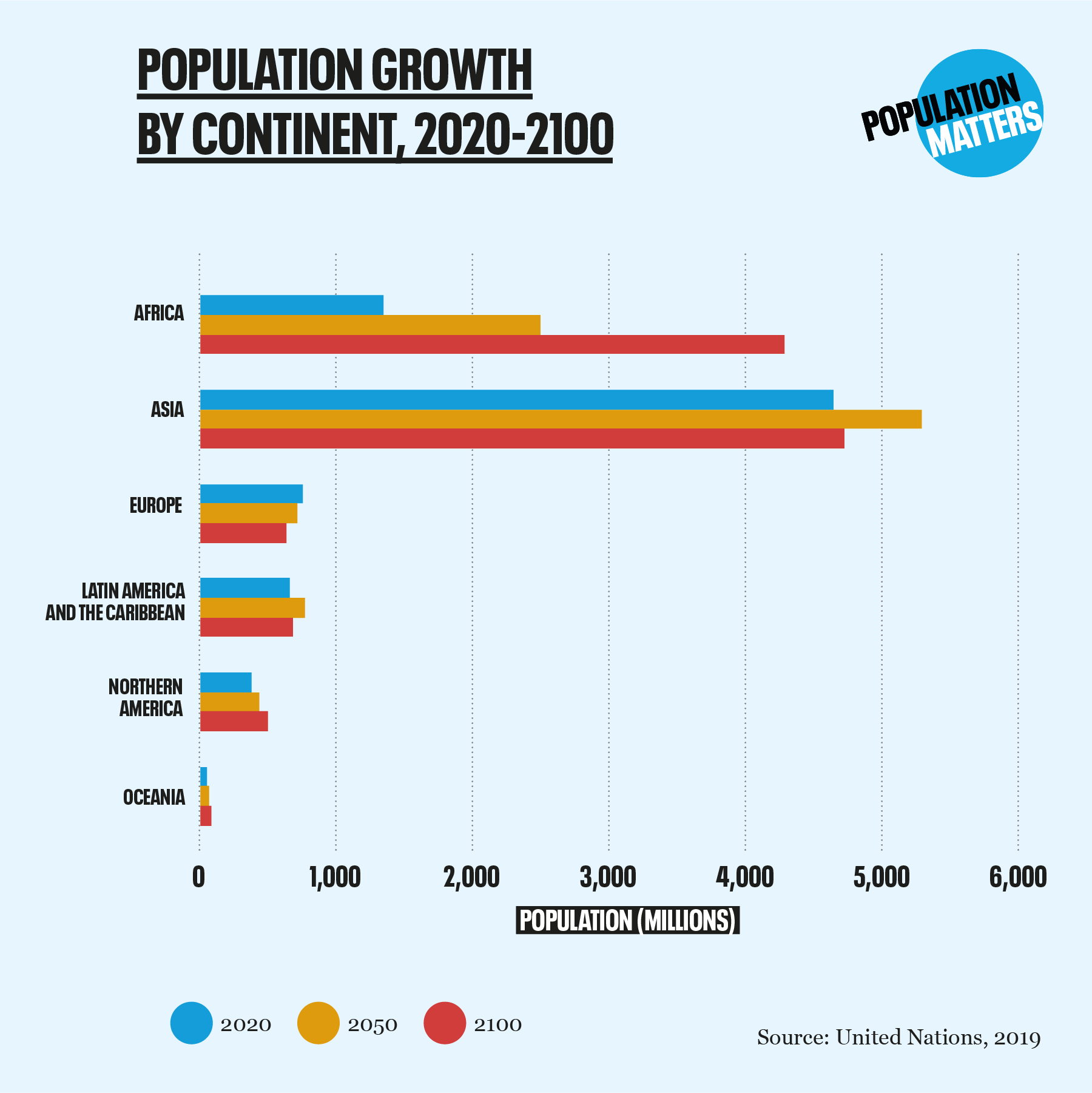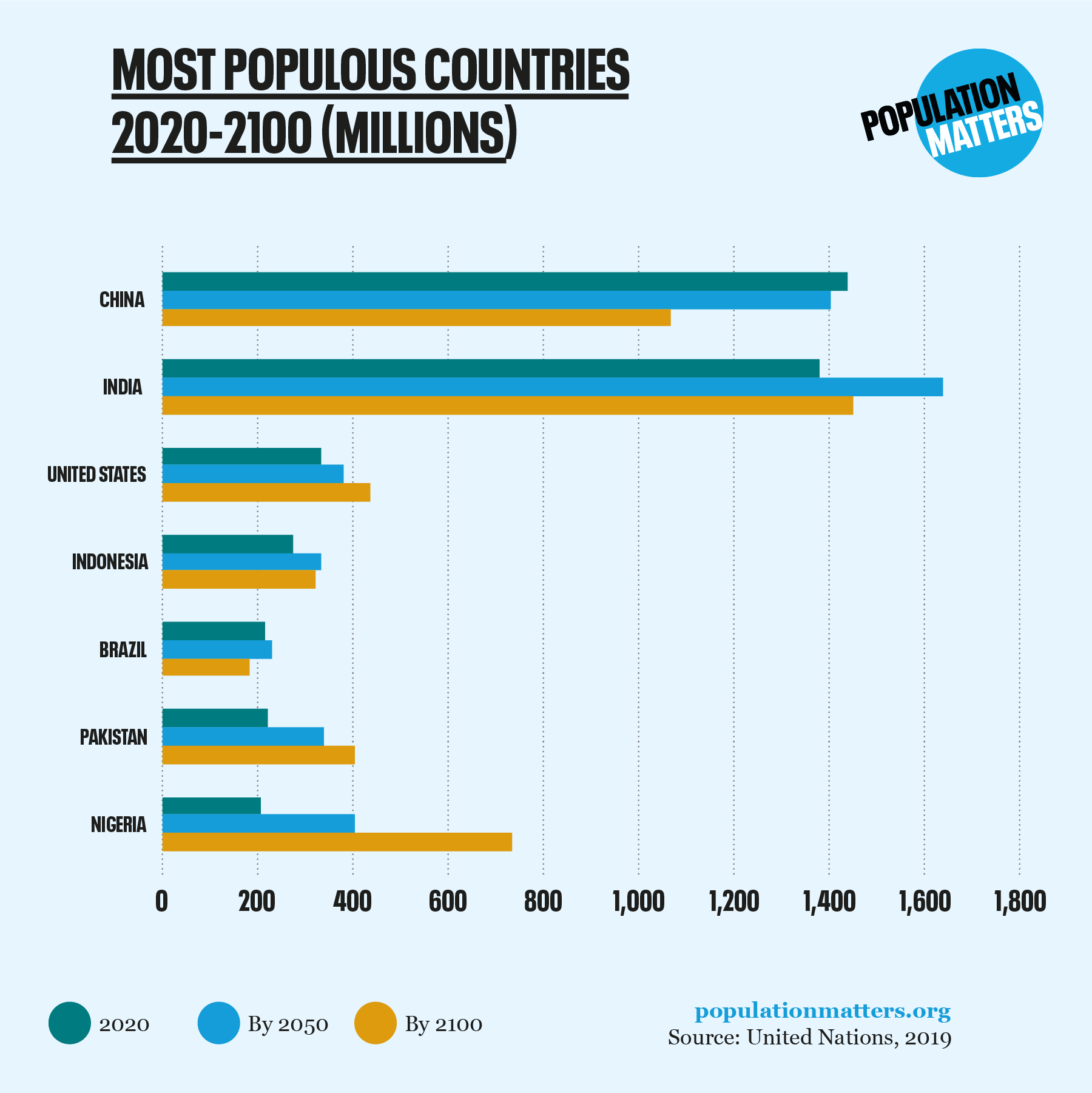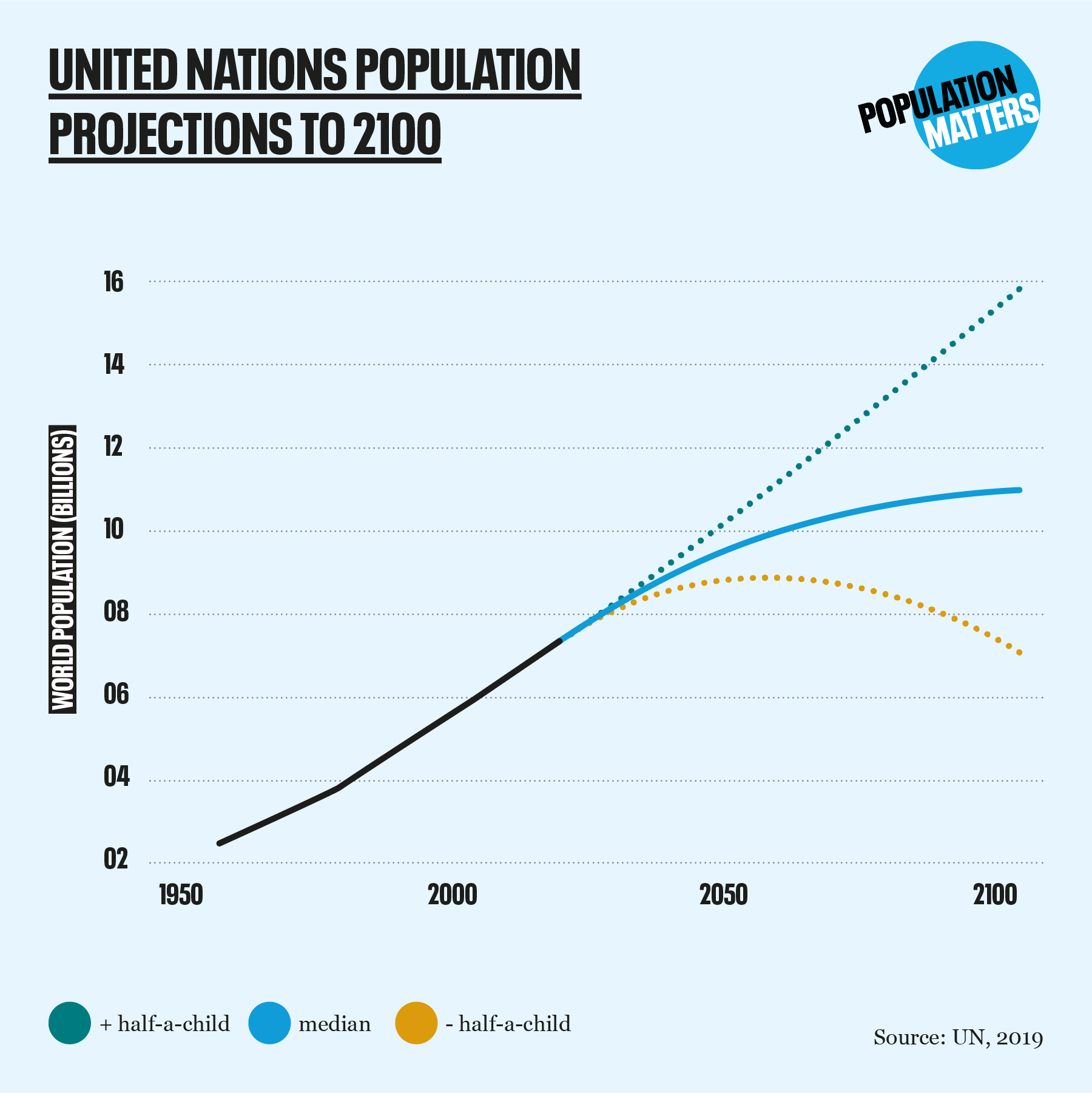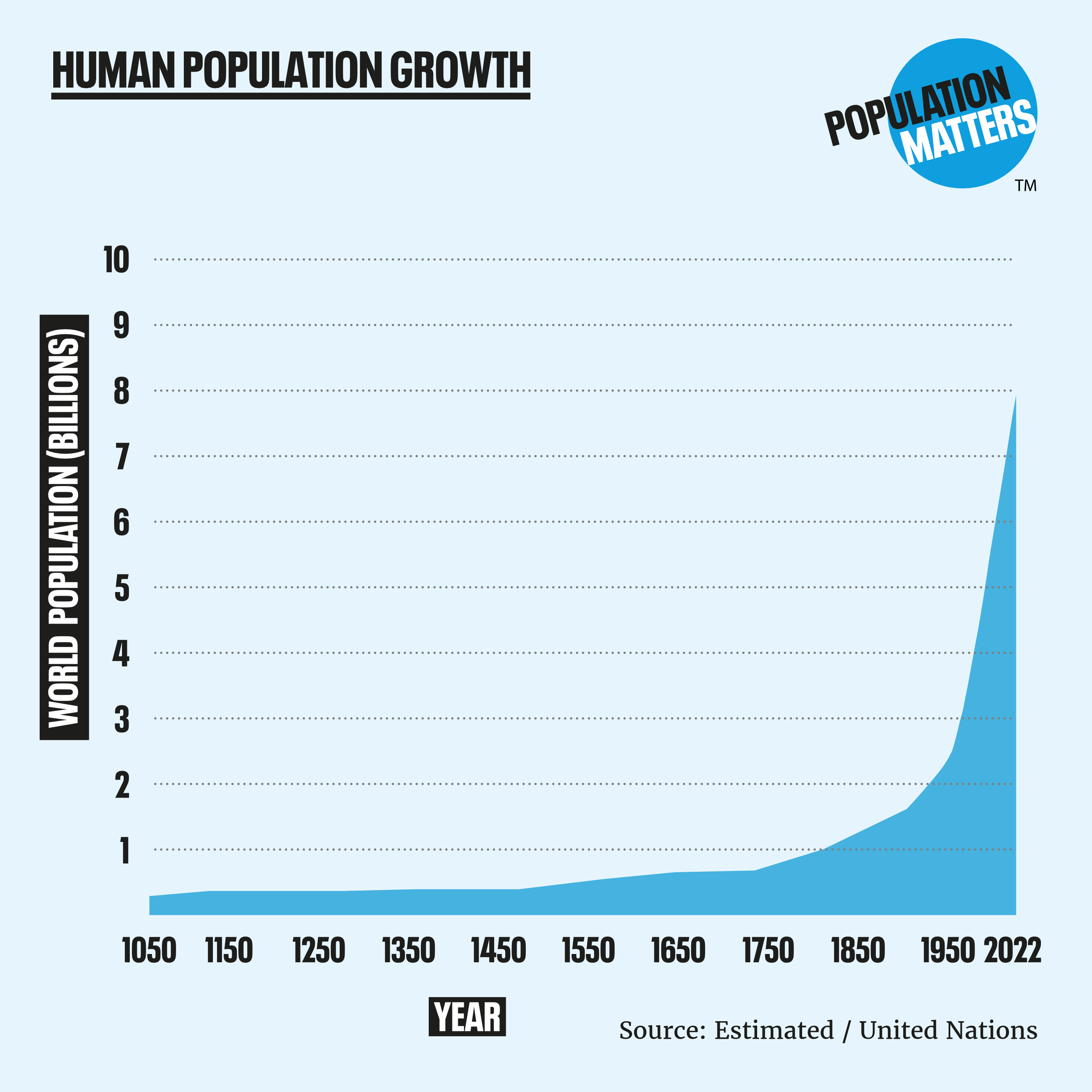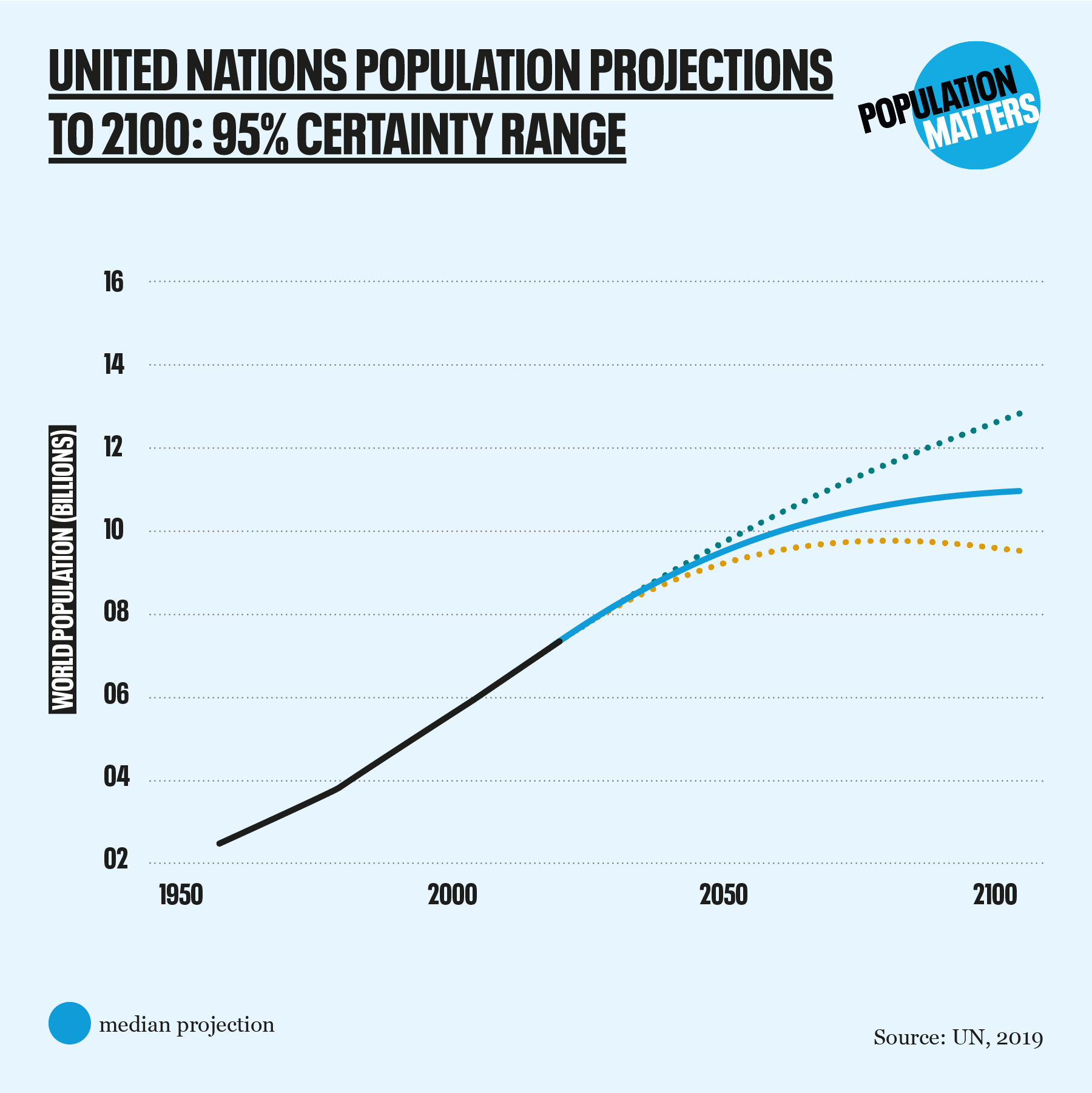 Trends in Fertility Rates: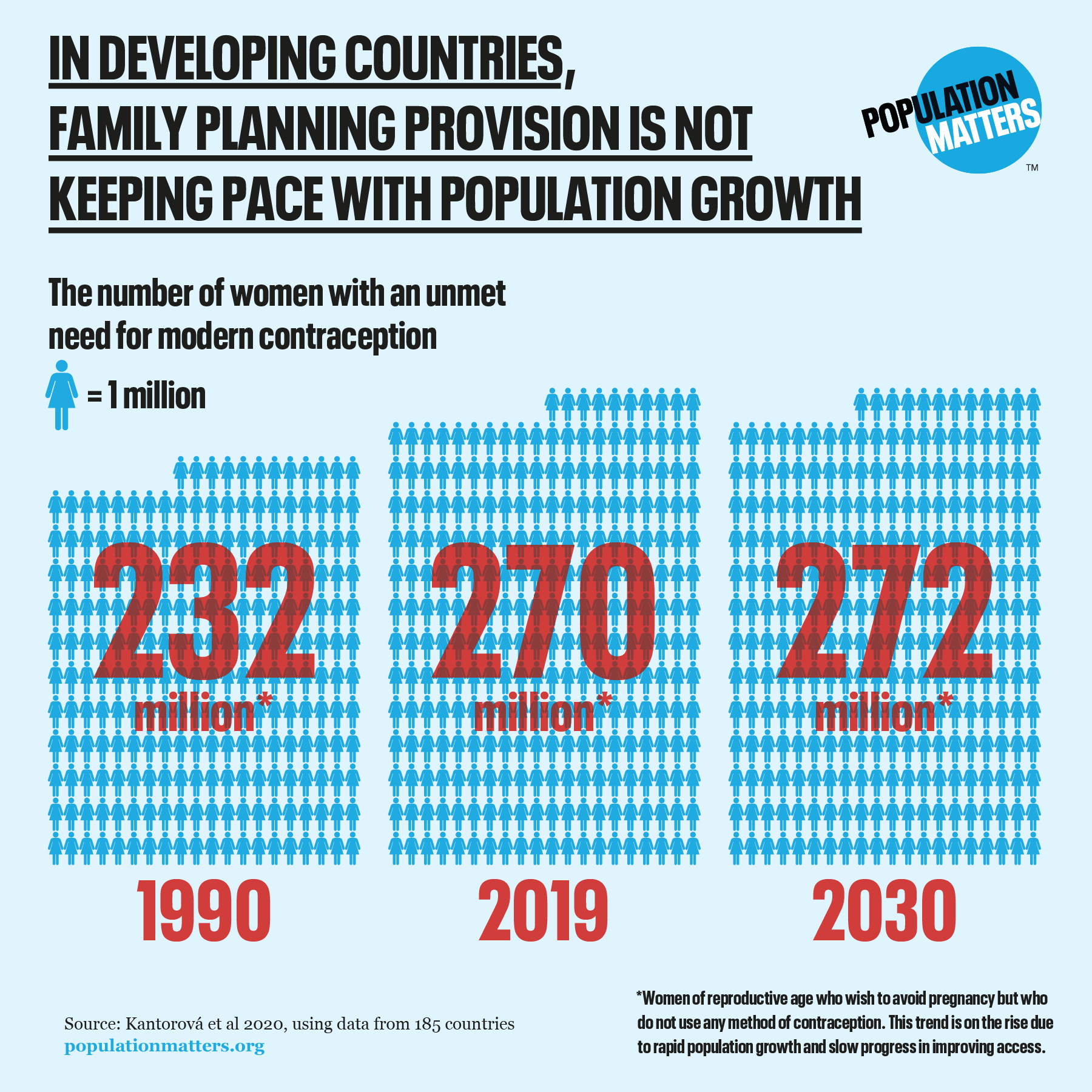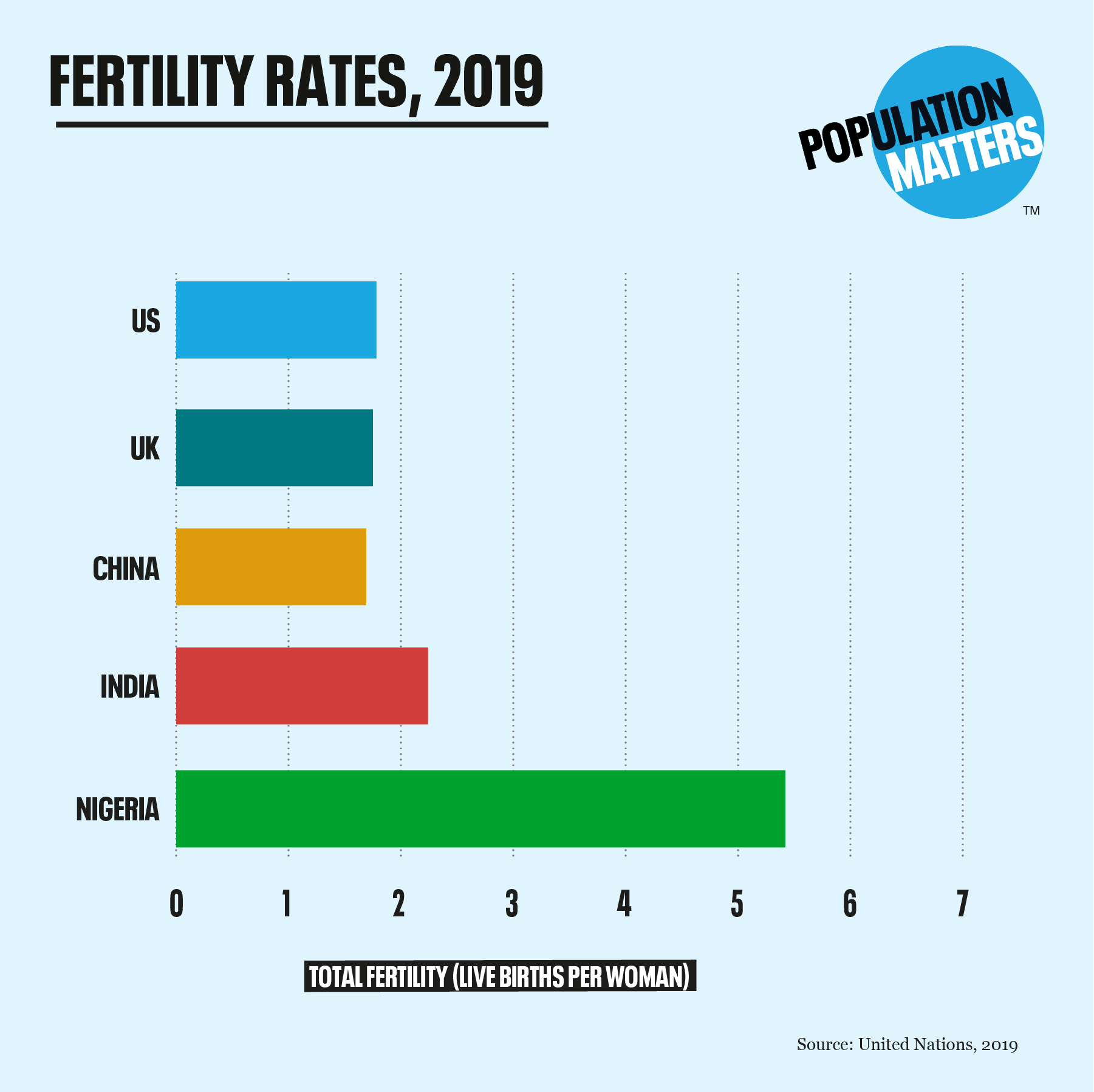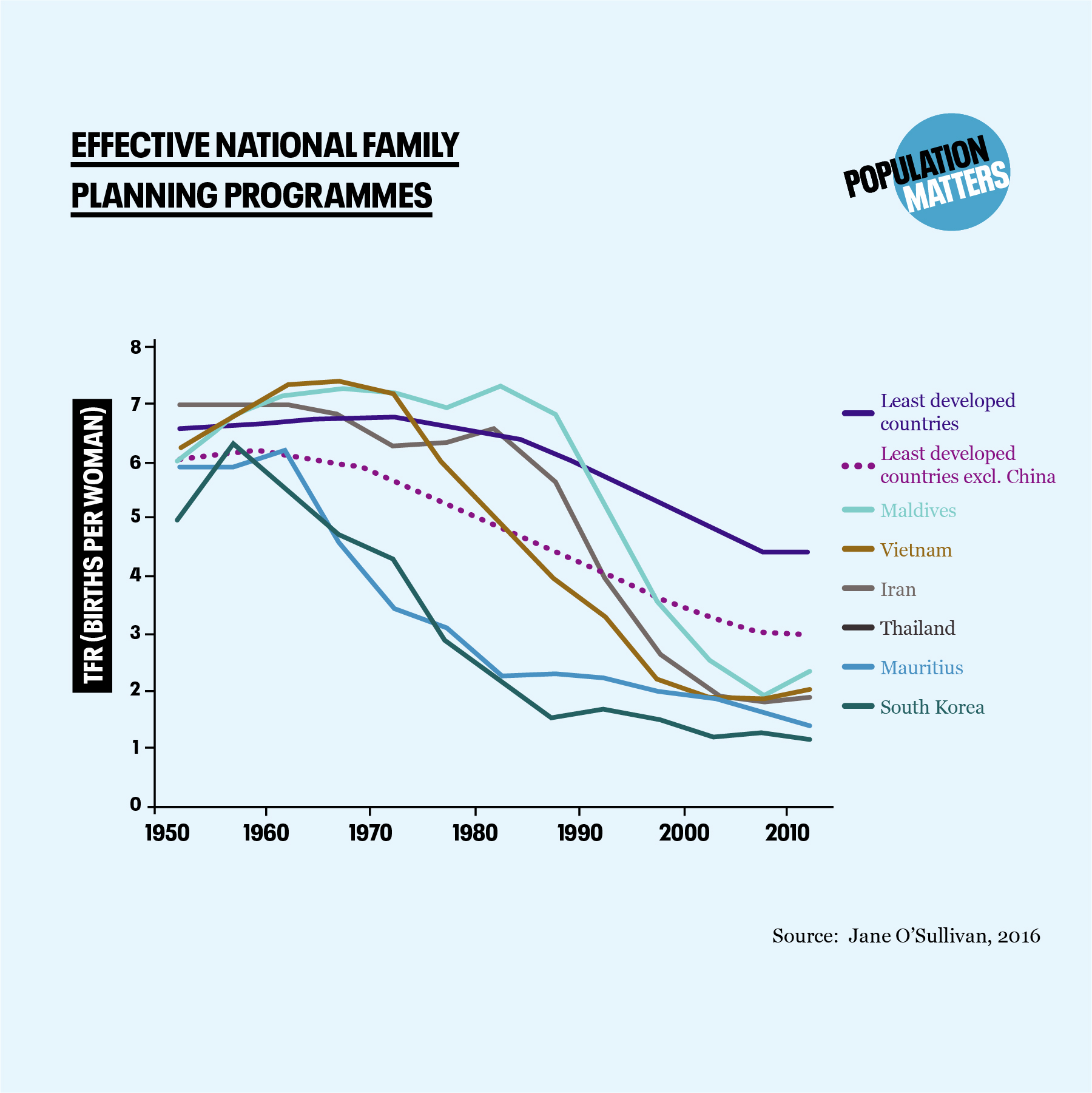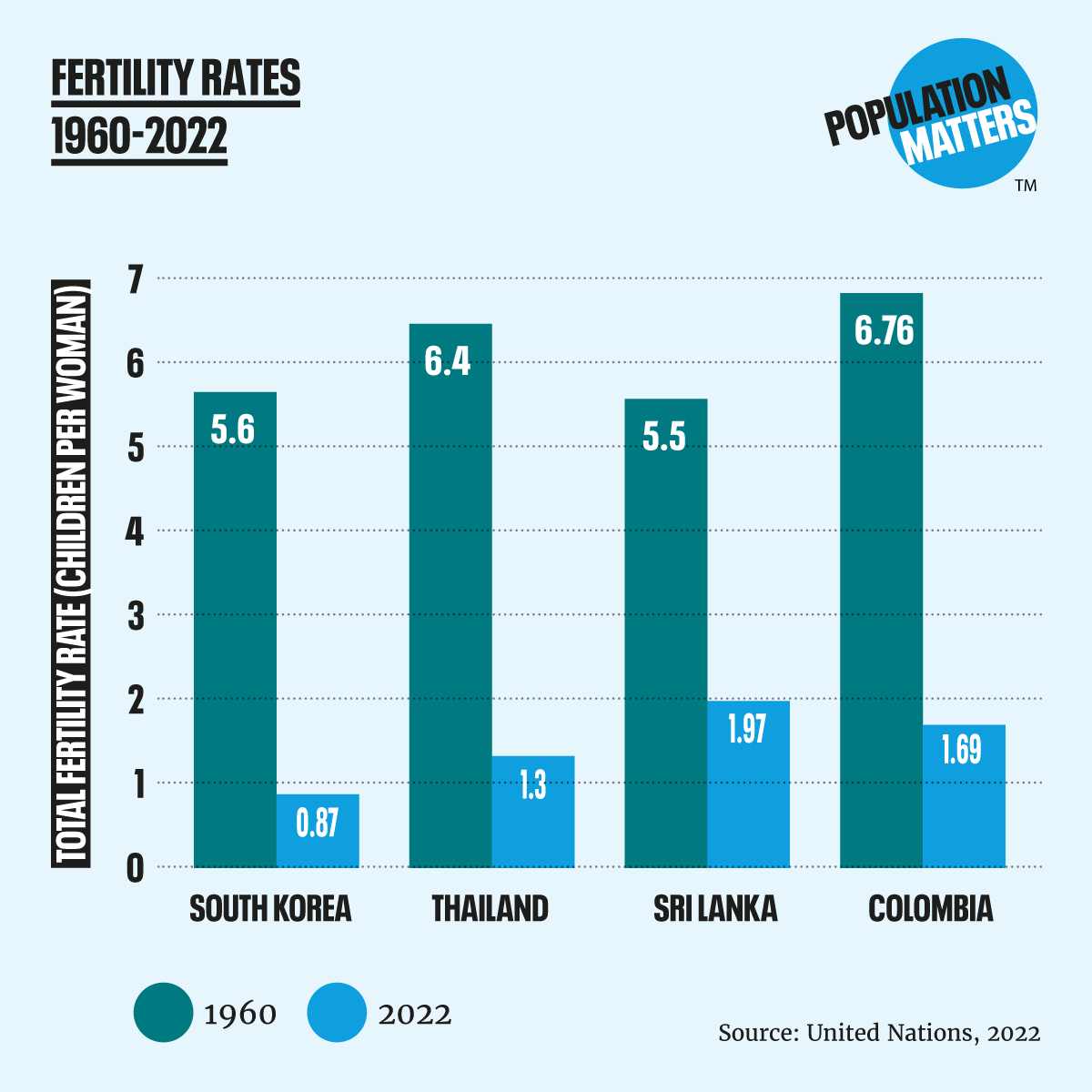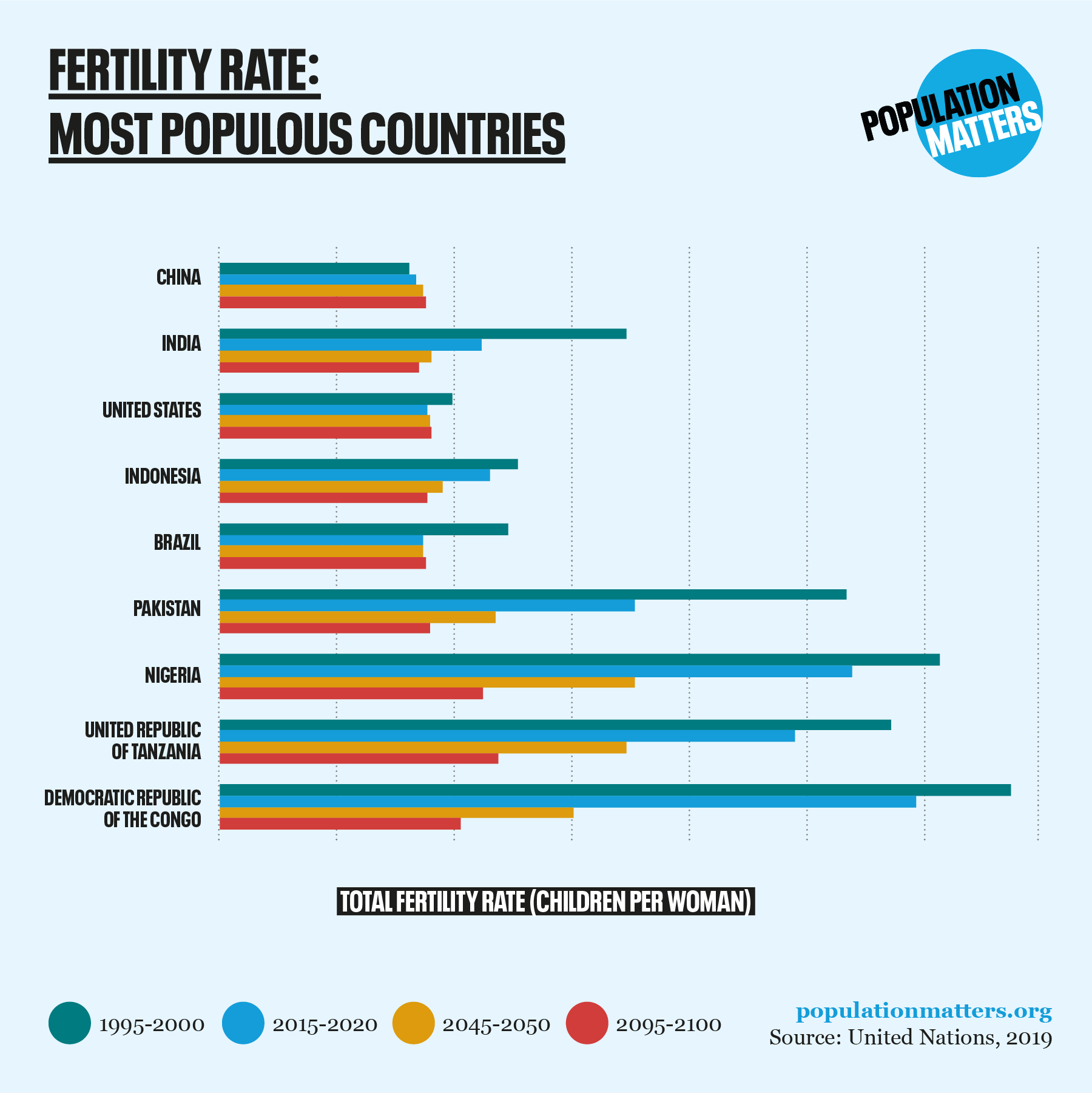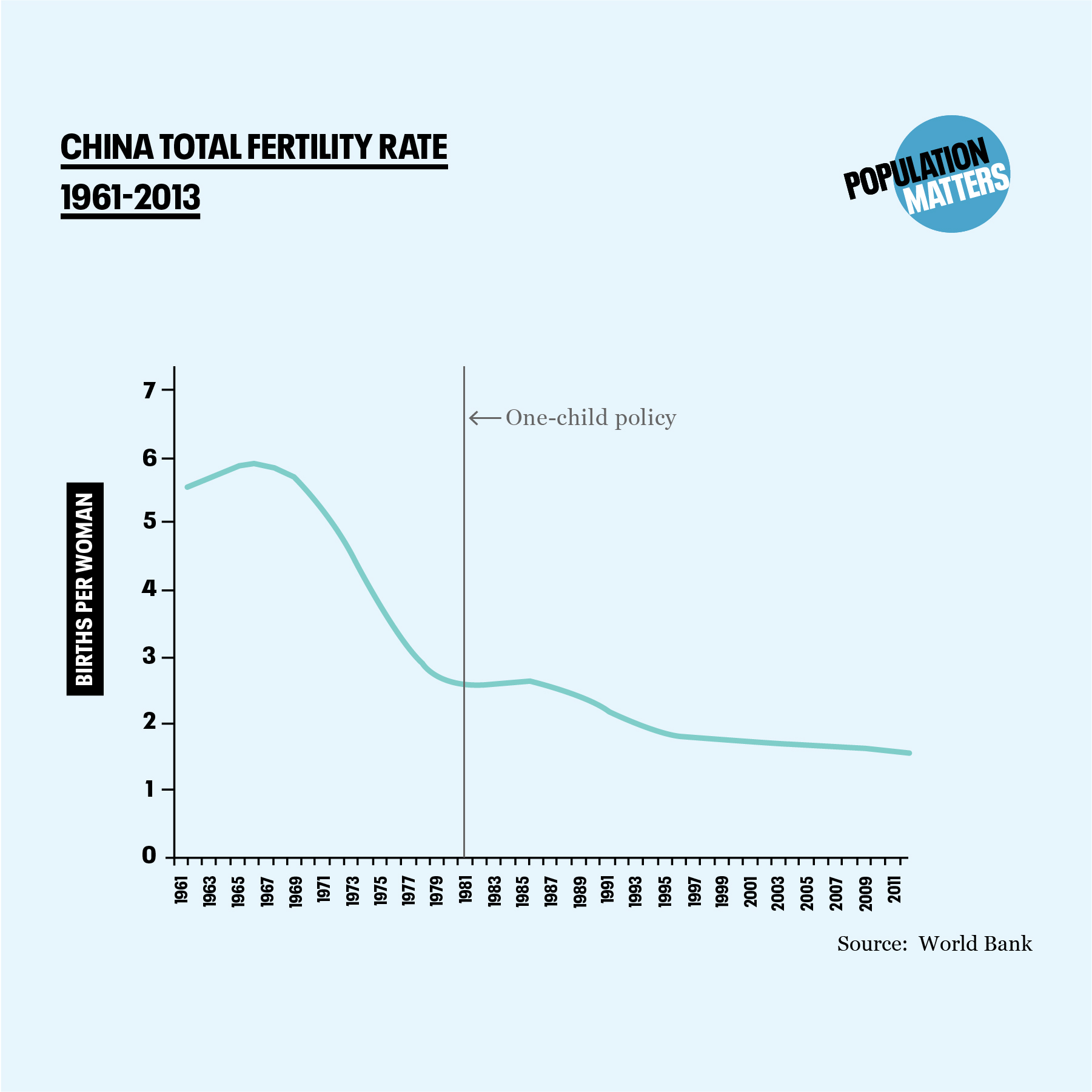 Carbon Emissions: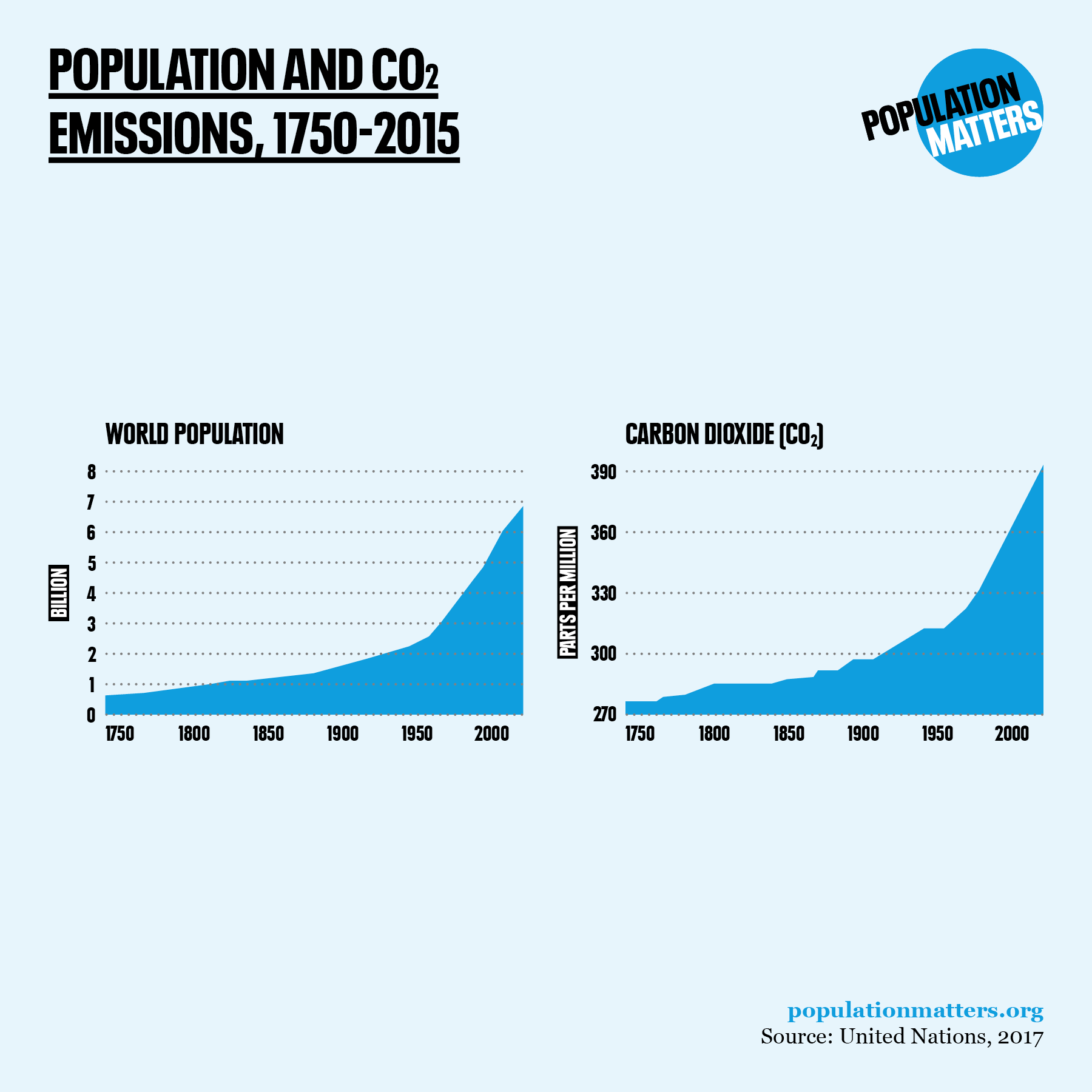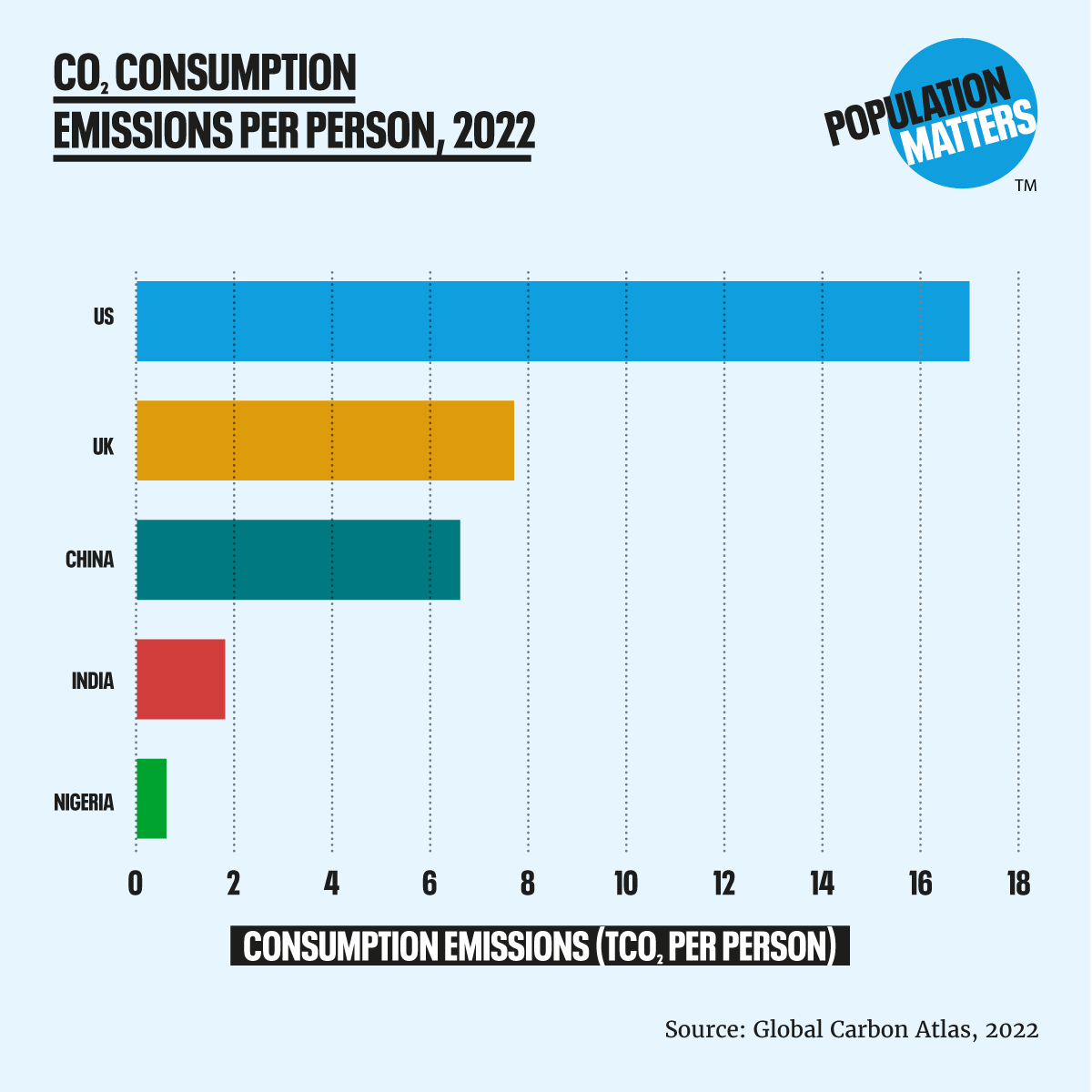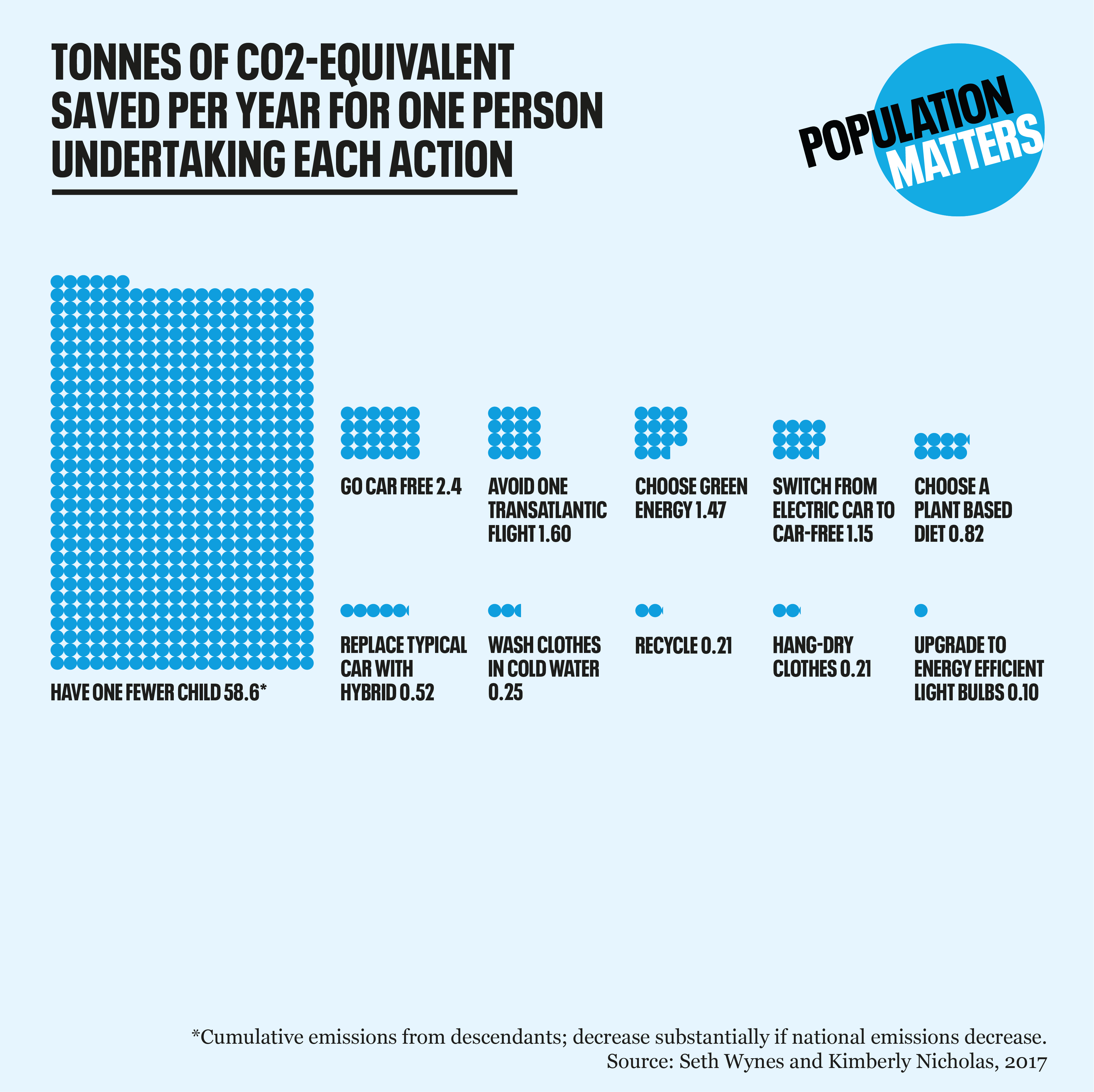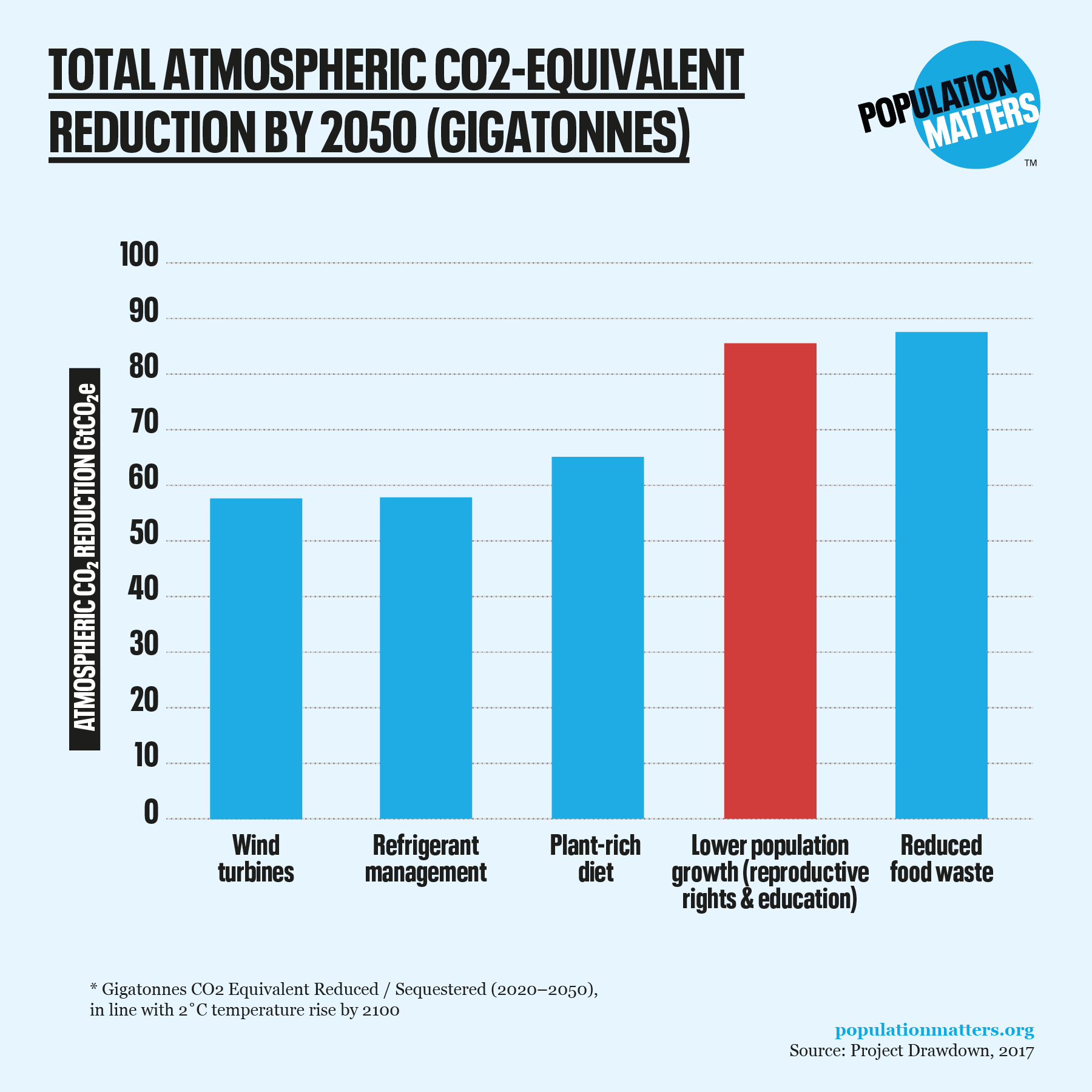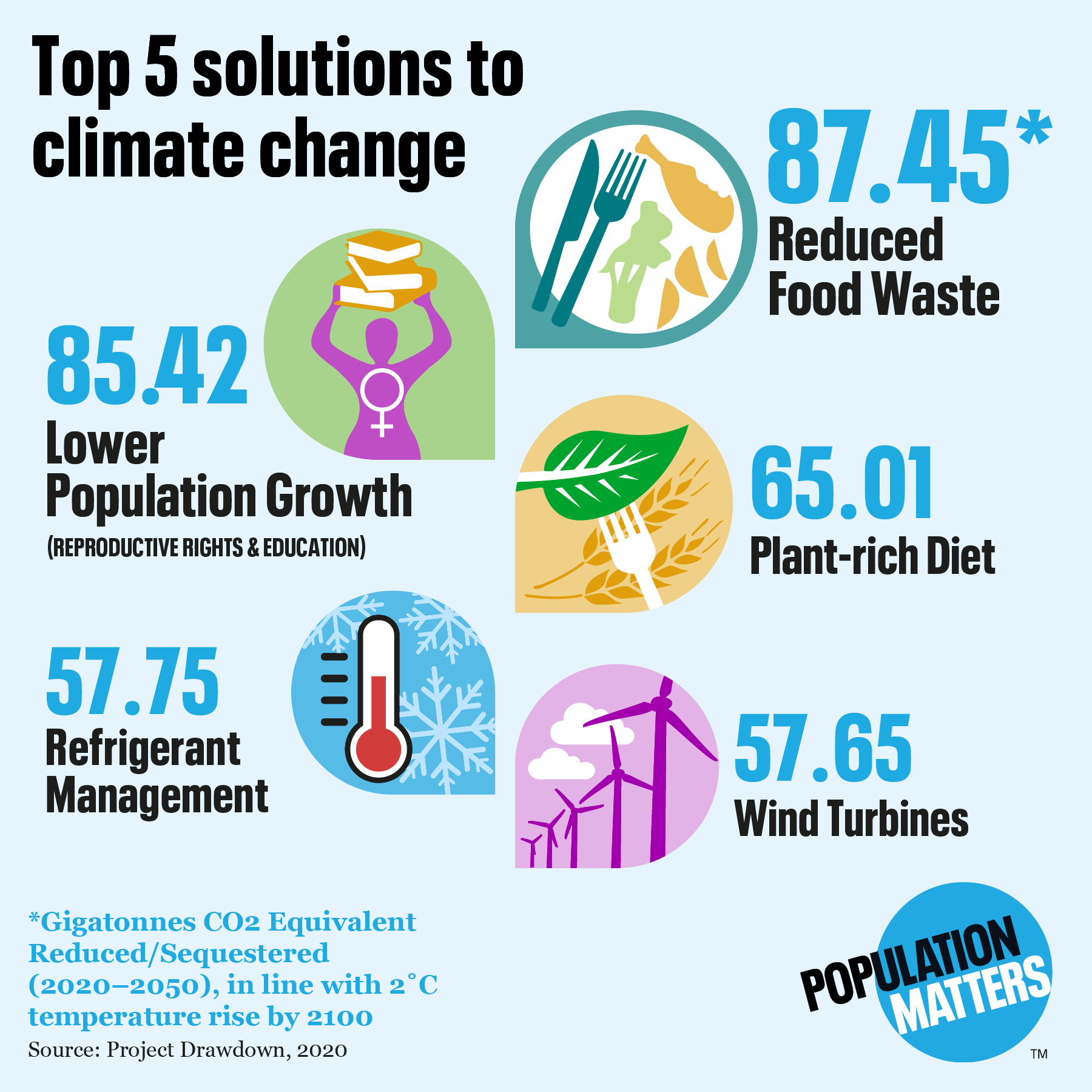 Decline in Animal Populations: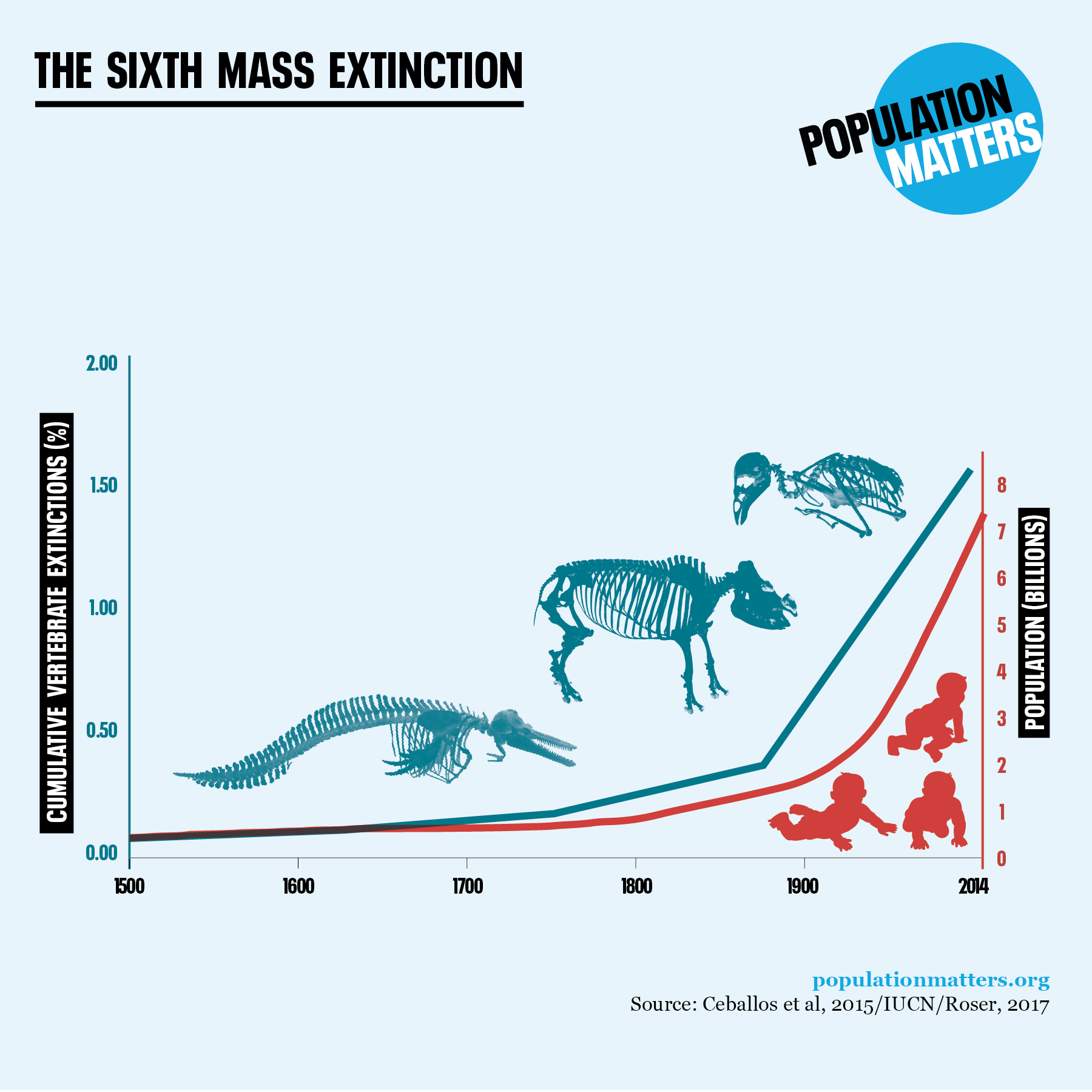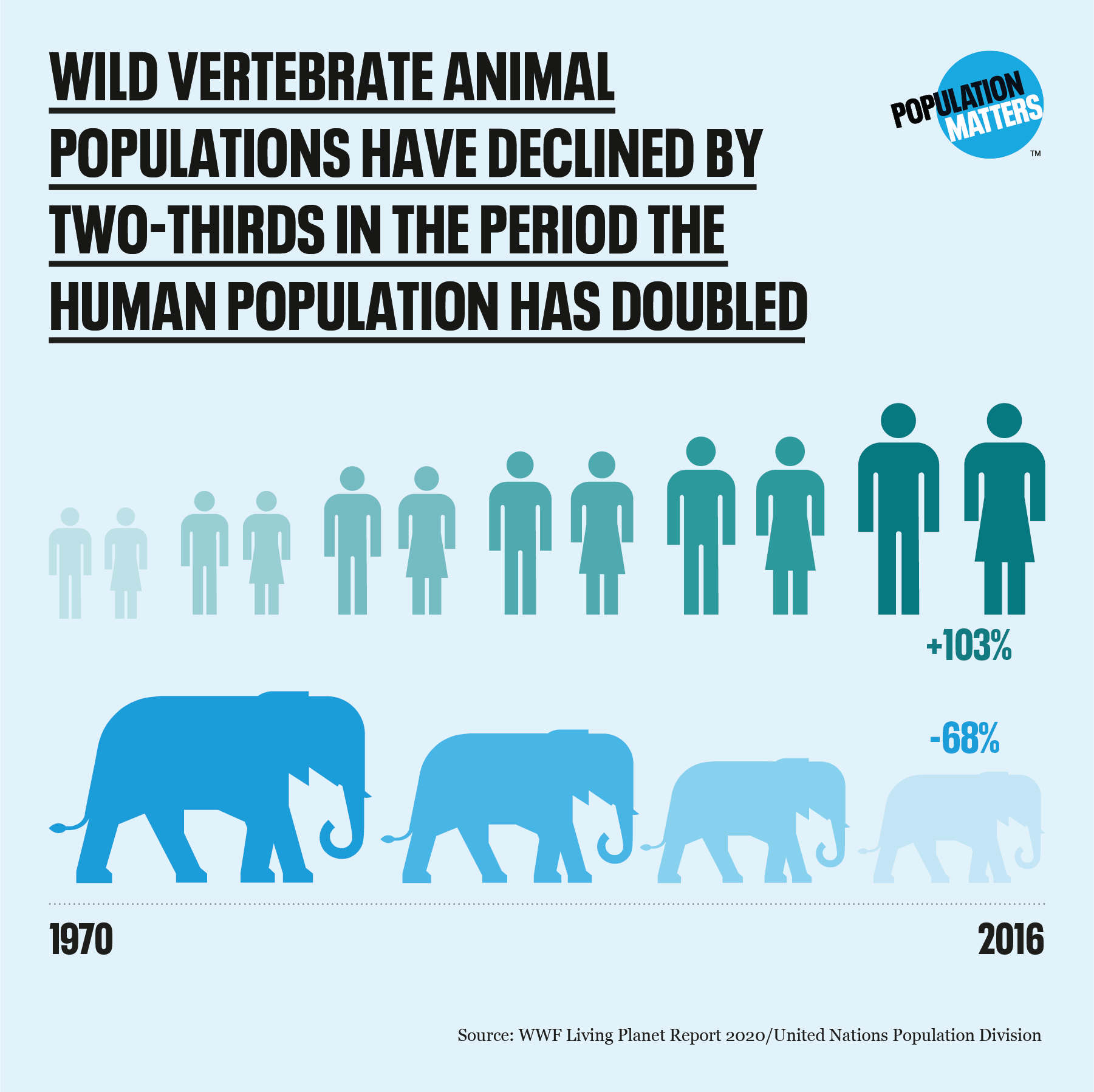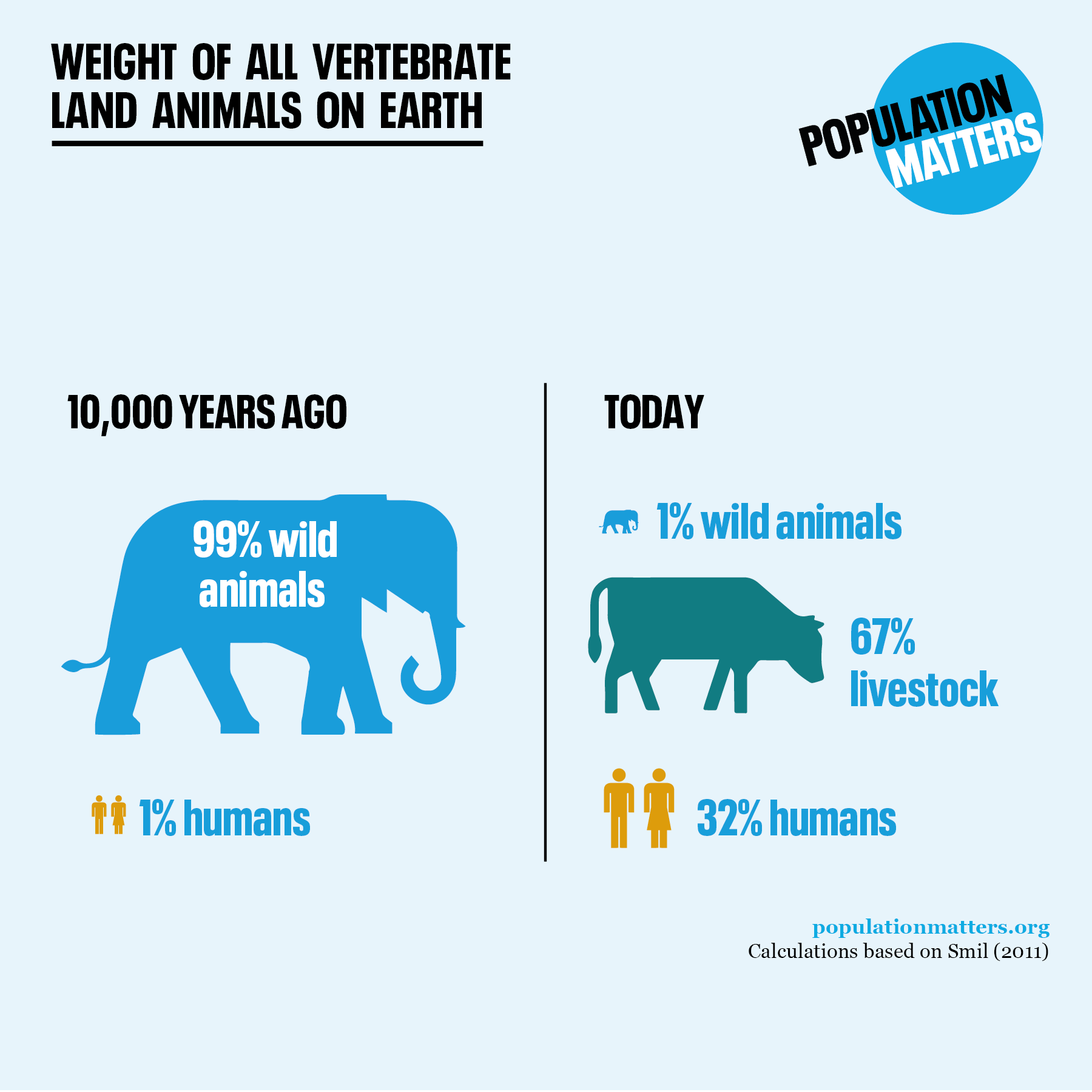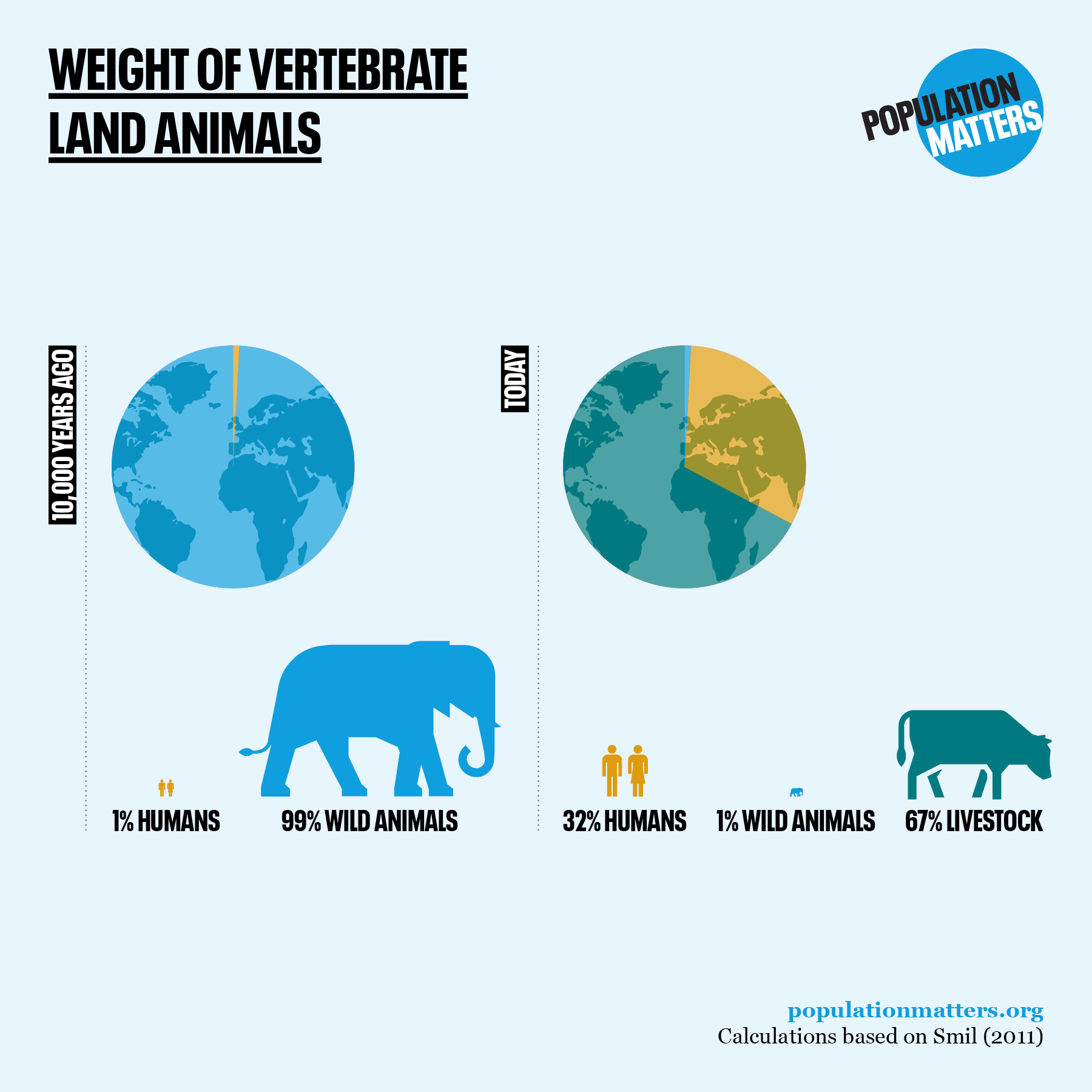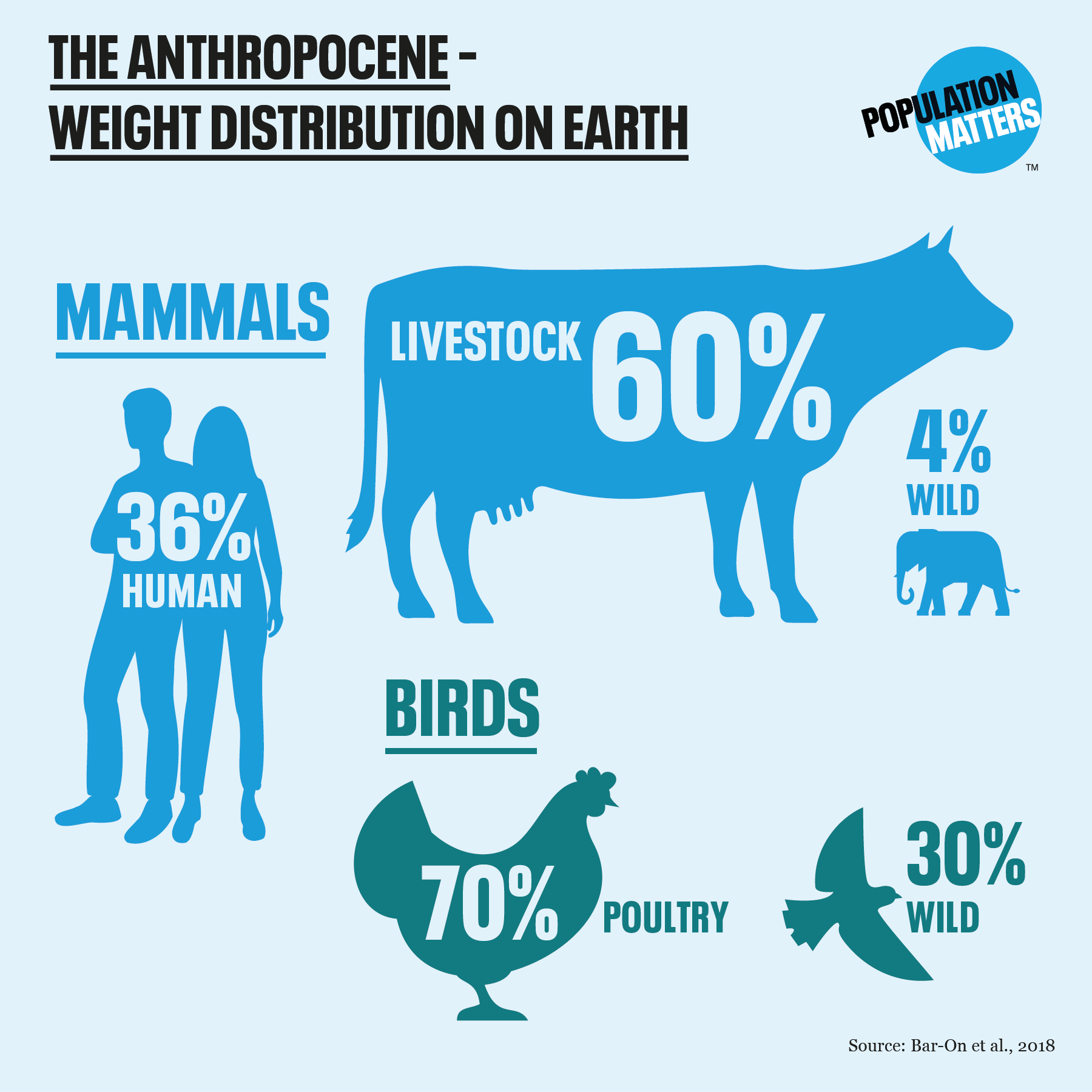 UK POPULATION: