Please help support our campaigns and spread the word that population matters by sharing our materials with friends, family and neighbours!
We deliver worldwide. Please allow 14 days for delivery within the UK and longer for overseas.
Our Materials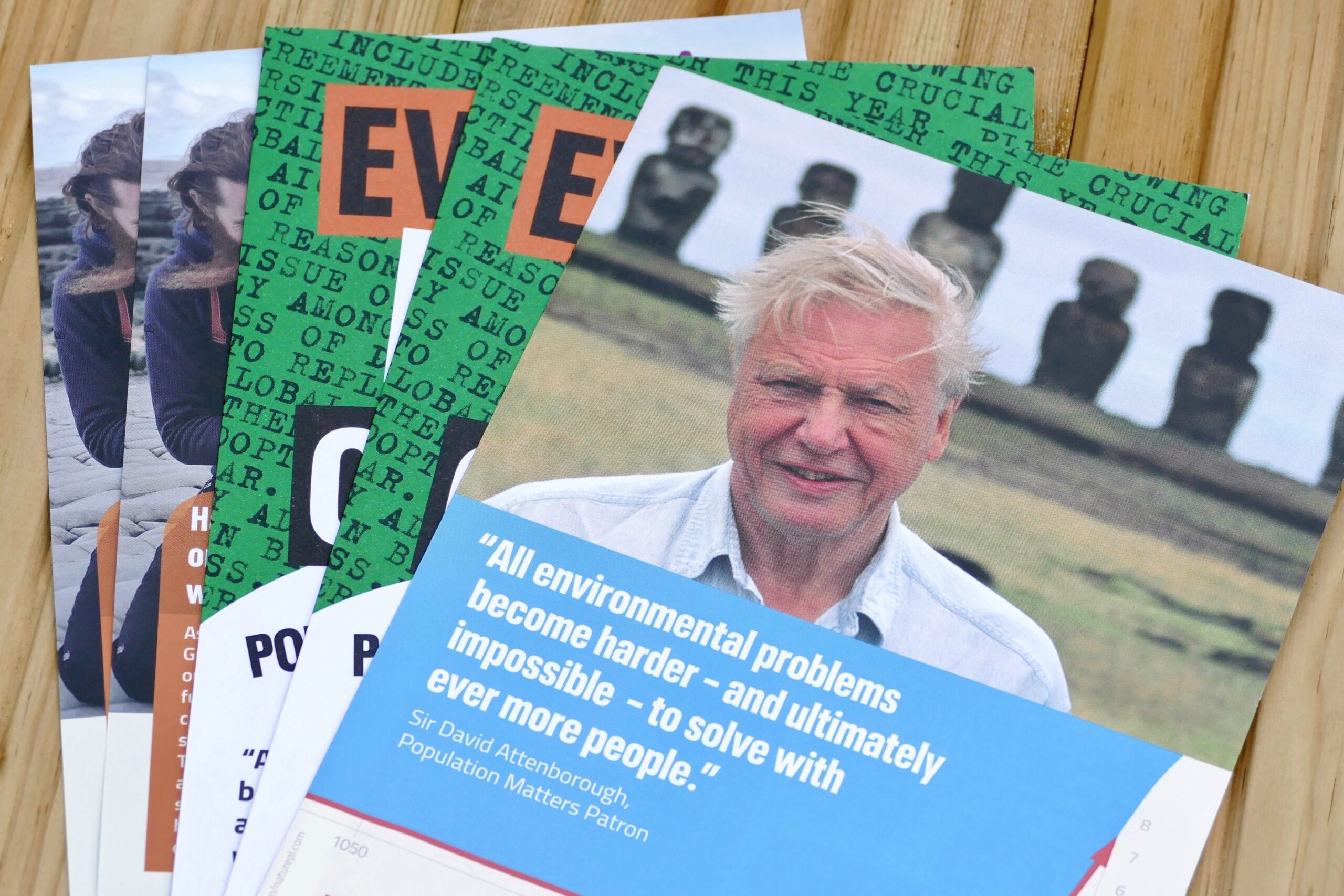 'Attenborough' leaflet
Our 4-side A5 leaflet featuring a quote from our patron Sir David Attenborough and setting out the case for population concern.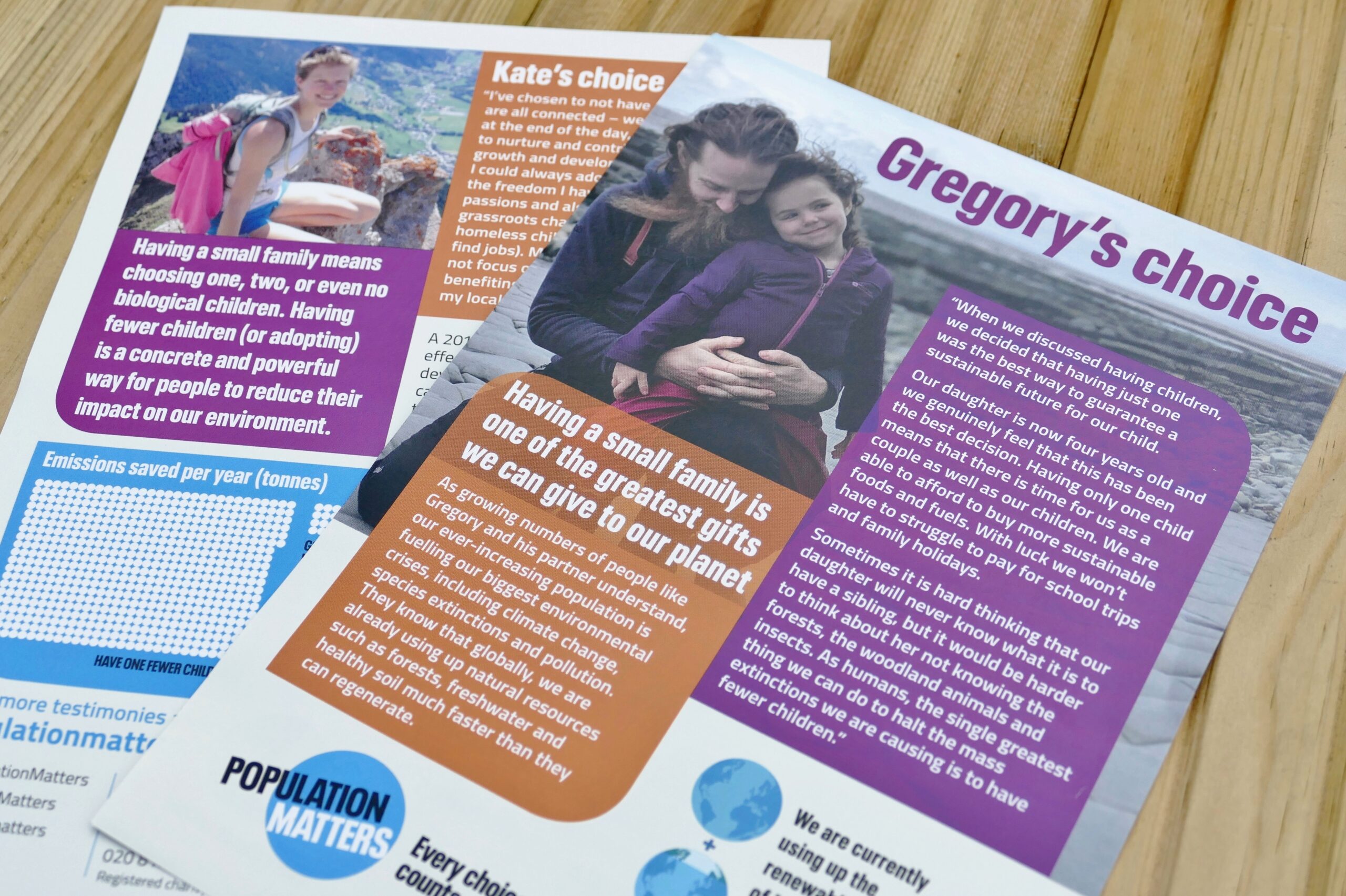 'Small Families' Leaflet
Our 2-side A5 leaflet featuring personal stories about the reasons people have chosen to have smaller families.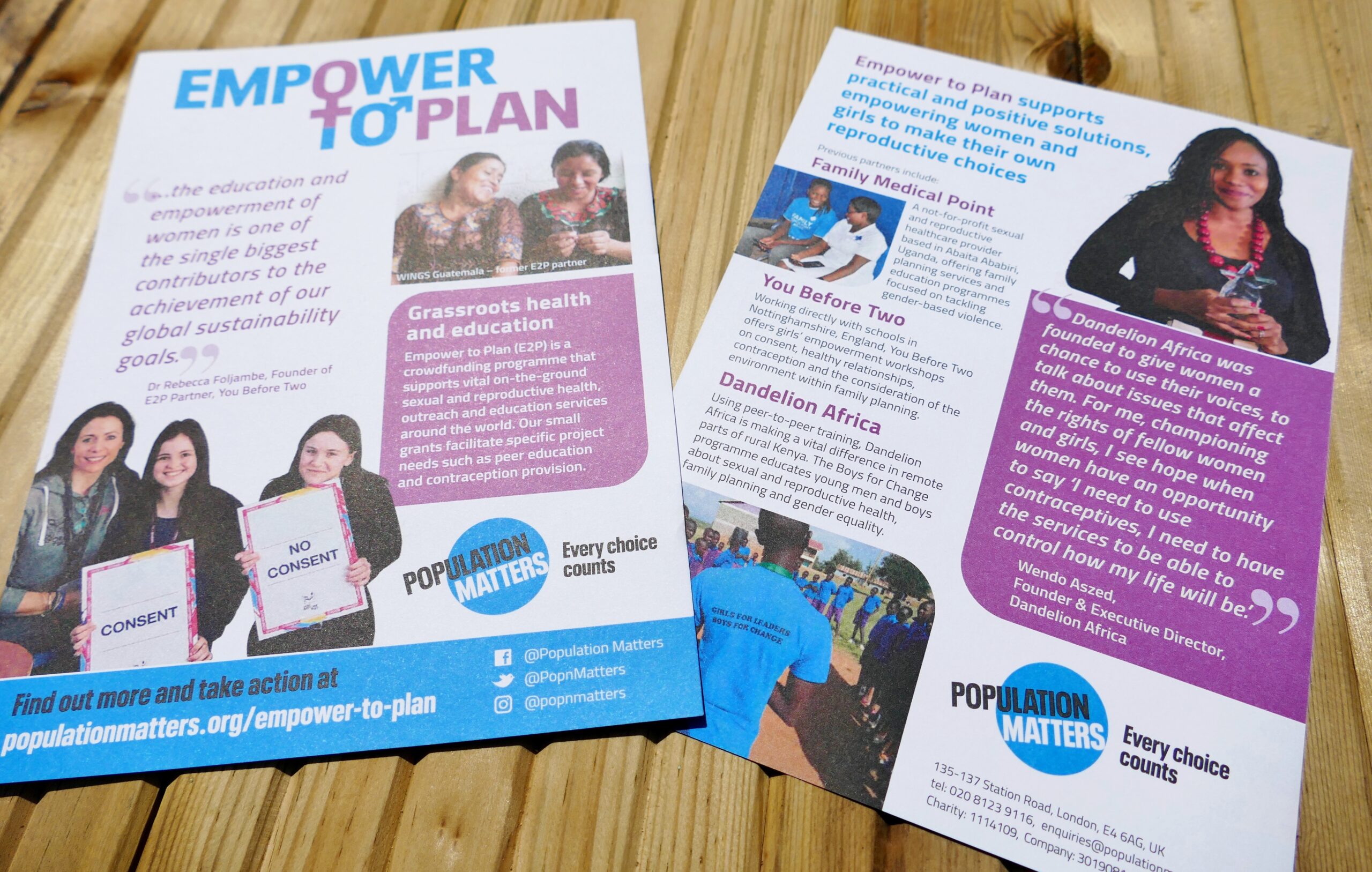 'Empower to Plan' (E2P) Leaflet
Our 2-side A5 leaflet detailing Population Matters' grassroots Empower to Plan programme with detailed information about some of our previously supported projects.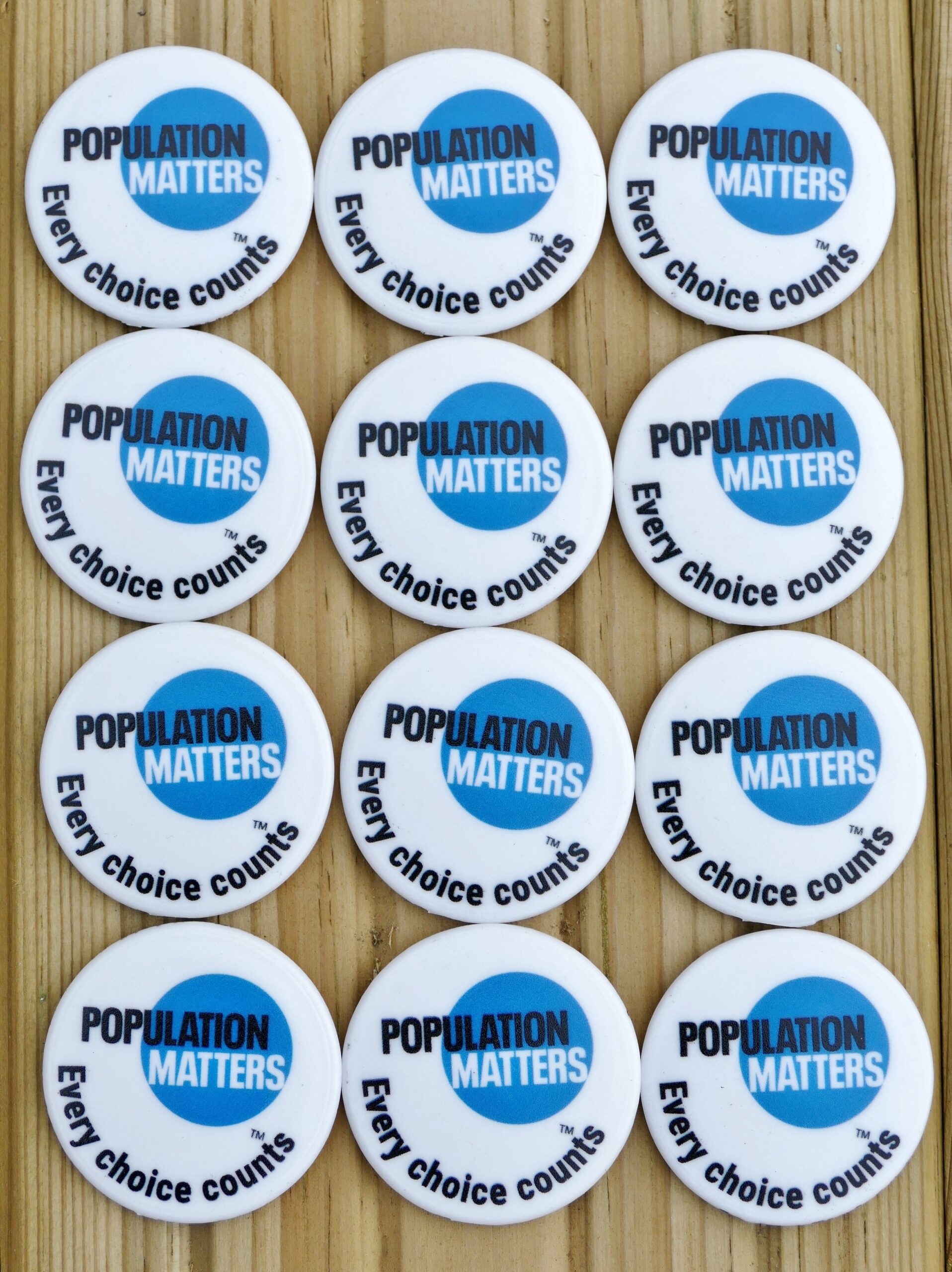 'Badges'
A 37 mm biodegradable badge with the Population Matters logo.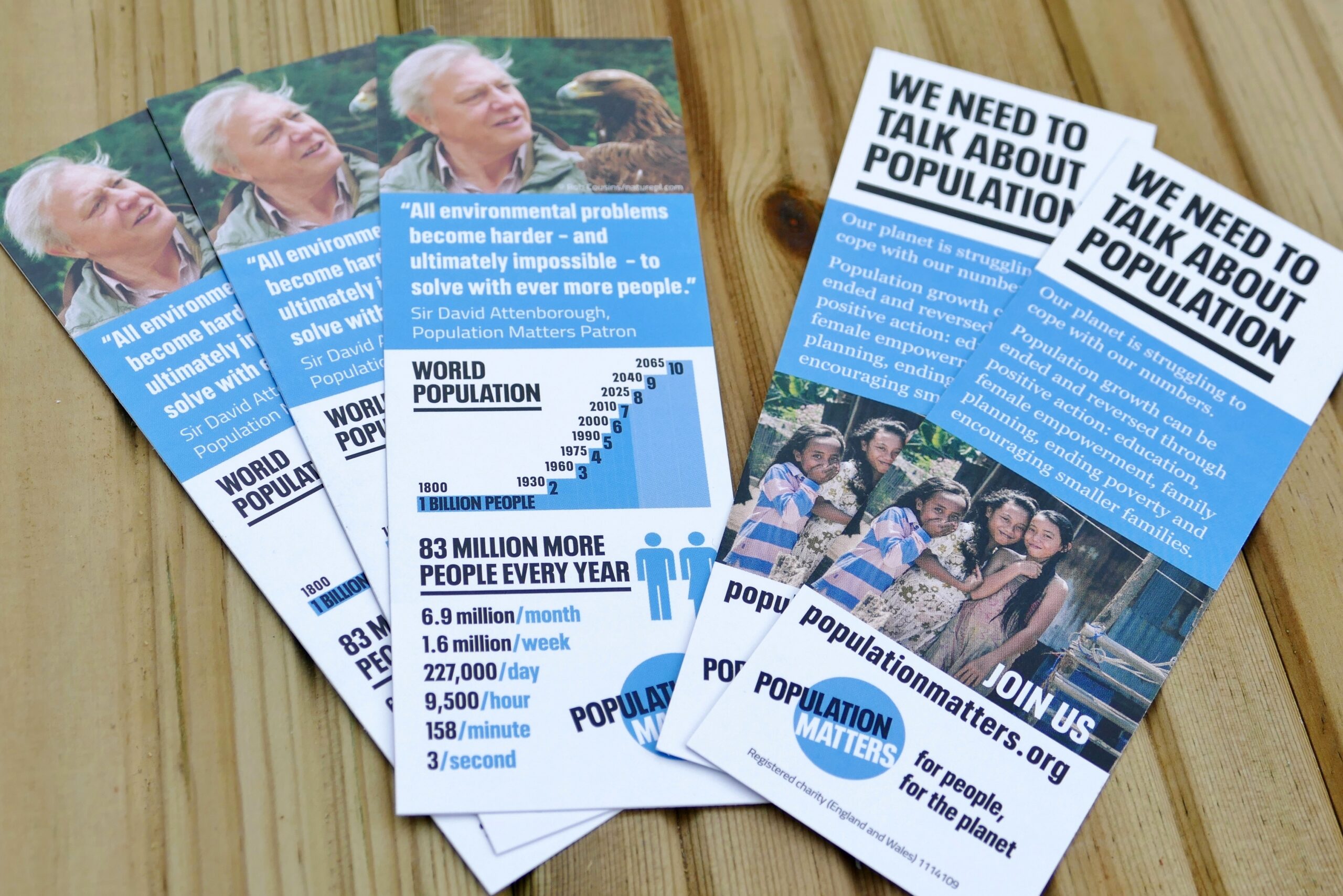 Bookmarks
Our double-sided, attractive bookmark shows projected world population sizes and population increase over time, with a thought-provoking quote from Population Matters' patron Sir David Attenborough. The bookmark is 52 mm wide and 148 mm long.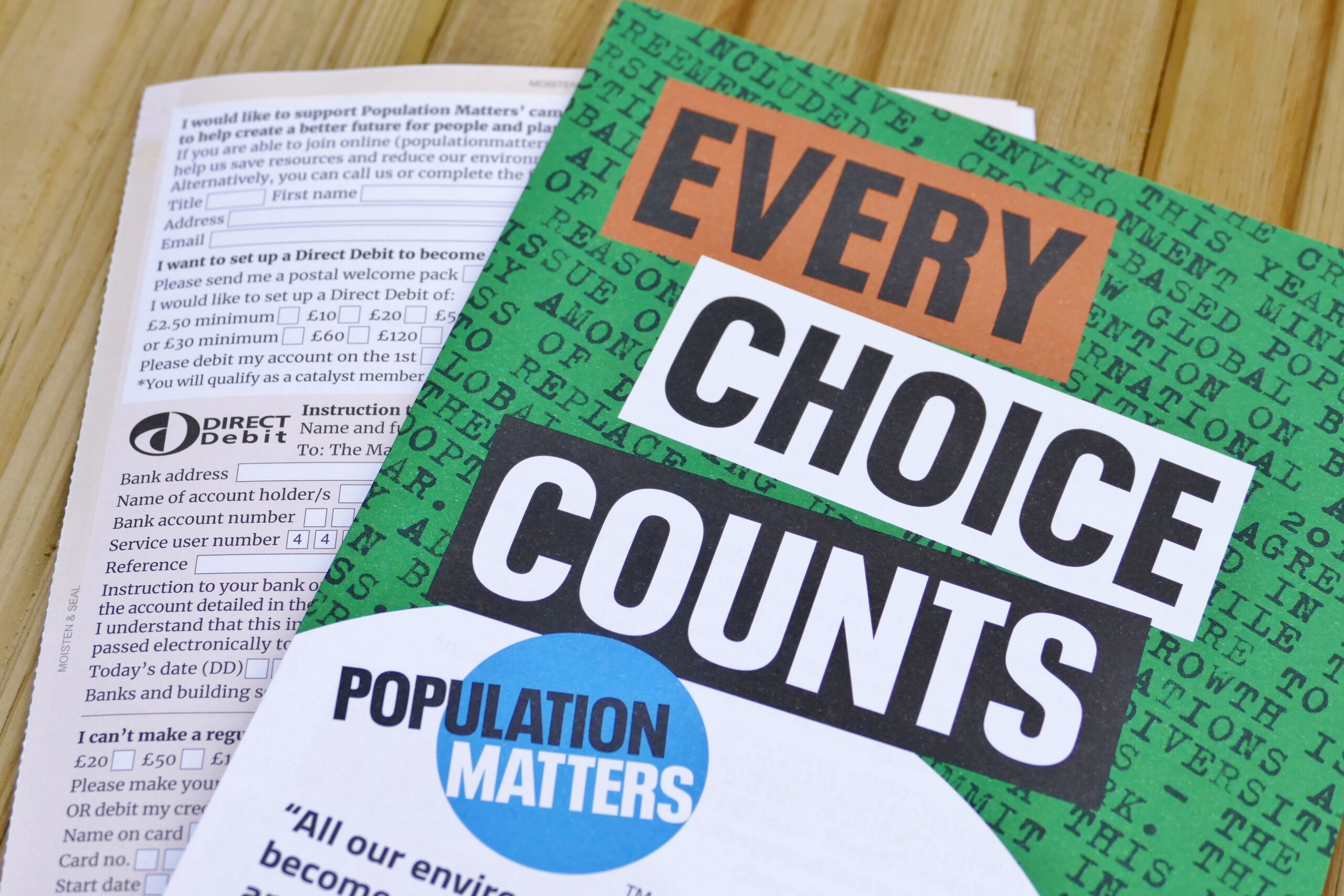 Membership form
A 2-page single A5 sheet, which enables people to sign up as a Population Matters member. When handing out our other leaflets, these forms can be placed inside them to help us raise funds.
Start Campaigning
Population is the driver behind so many global problems, but you can help us spread the word by ordering your own campaigning materials today!