The Family Planning Association (FPA) has recently reported on the latest teenage pregnancy figures from the Office for National Statistics, which recorded a 6.4 per cent decrease in teenage pregnancies in England and Wales for the second quarter of 2015 vs. the same period for the previous year.
The rate of under 18s conception was 21.8 per 1,000 women aged 15 to 17. In the same quarter of 2014, the number was 23.3. This represents a continuing long-term trend of reduced teenage pregnancy rates.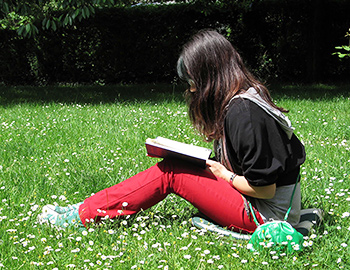 Young people need information and support to help them avoid the risk of teenage pregnancy
Rates did not fall evenly in all areas — in Wales, the rate was unchanged, from 25.7 per 1,000 in the second quarter of 2014, to 25.8 in the second quarter of 2015. In the North East, by contrast, the rate fell substantially from 32.5 to 29.0, a 10.8 per cent decrease.
The FPA, which works to provide information and support on sexual and reproductive health in the UK, welcomed the continued decrease in teen pregnancy rates.
However, FPA Chief Executive Nakita Halil warned against complacency.
She said:
While we welcome this continued decrease, we are still not matching the lower levels achieved in other countries in Western Europe, and it's hard to imagine we will do unless all young people are given the information and support they need growing up.
Teenage pregnancy not only imposes the environmental costs of increased population, but also has significant negative impacts on the quality of life of the teenage mother and her children. Teenage mothers are more likely to end up living in poverty and suffering from depression, while their children have higher rates of infant mortality, and face a significantly increased risk of poverty and mental illness.
We join the FPA in welcoming the decline in underage conception while urging that more needs to be done — something we have written about in the past.
The FPA has done excellent work in improving people's access to family planning. It is important that we work to continue these very promising trends.