A recent study has found that one in five mammals in the UK face extinction. Climate change, loss of habitat, use of pesticides and disease were identified as main factors. PM patron Chris Packham has warned that the UK faces "an ecological apocalypse" – but one we can fix.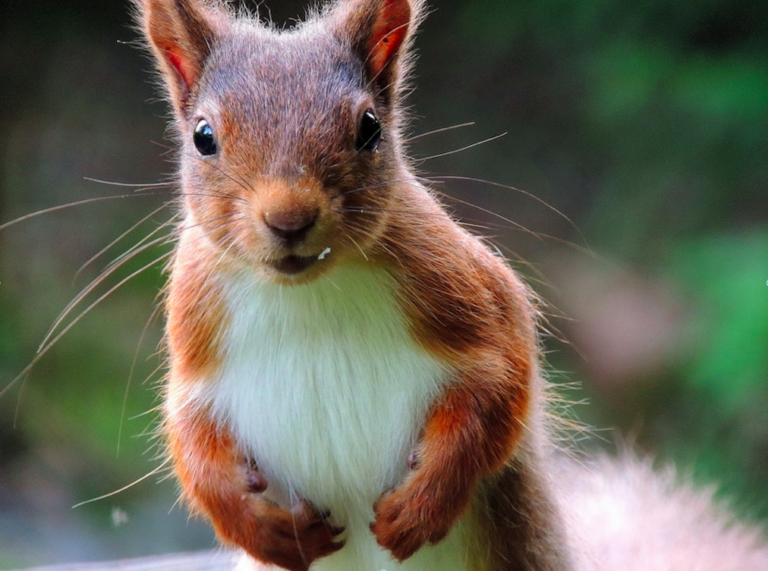 The Red Squirrel is listed as critically endangered – photo by Malcolm Welch
One fifth of UK mammals face extinction
The Mammal Society issued a study reporting that 20 per cent of wild mammals in the UK face extinction, with 165 species critically endangered.
The study is the first comprehensive review of the population of British mammals in 20 years. It identified climate change, loss of habitat, use of pesticides and disease as main drivers – all of which can be tied to population growth. "Now obviously we're living in a country that's changing enormously – we're building new homes, new roads, new railways, agriculture's changing – so it's really important we have up to date information so we can plan how we're going to conserve British wildlife," explained Prof Fiona Mathews, chairwoman of the Mammal Society.
Prof Fiona Mathews called it a "mixed picture". While some species are doing well, probably because they're not being persecuted in the way that they were in the past, others that tend to need a specialised habitat are dwindling.
"So what we need to do is find ways in which we can make sure that all British wildlife is prospering," Prof Mathews says.
Britain is among the most nature-depleted countries in the world
Two days prior the publication of the study, in an article in The Guardian, Population Matters patron Chris Packham warned that the richness of wildlife can now only be seen in nature reserves, while the wider countryside is stripped of life.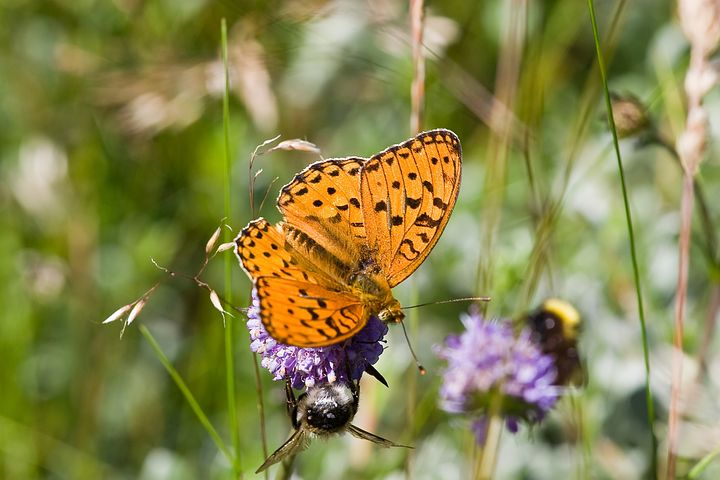 The high brown fritillary is possibly the most threatened butterfly in the UK due to habitat destruction
"It's catastrophic and that's what we've forgotten – our generation is presiding over an ecological apocalypse and we've somehow or other normalised it."
Since 1970, when Packham first became interested in wildlife, Britain has lost 90 million wild birds. The State of Nature 2016 report described Britain as being "among the most nature-depleted countries in the world". Recently, Germany revealed having lost 76% of all flying insects since 1989 which was echoed shortly after in Australia.
We are now finally seeing the effects of decades of losses, Packham remarks.
Chris Packham is calling for people to join him next month on a 10-day "bioblitz". He and his team will be visiting wildlife sites in the UK to highlight the extent to which the nation's wildlife is under threat. "We need people to stand up and say we want action now. We have the ability to fix our countryside."
Take action
Our situation is grave but we can take action. But action will only be taken if people understand the need for it. That is why Population Matters is calling on organisations which educate the public about the natural world to step up to the challenge of informing people about the current crisis and what we can do to end it.
You can help us by following our Anthropocene campaign on Facebook and Twitter and share our posts and graphics. (You can find many other graphics on our infographics page).