UPDATE 25 September 2018
Since this story was written, the Tanzanian government has ordered a US health charity to withdraw television advertisements promoting family planning. This worrying development suggests that President Magufuli's comments may herald a change in policy on family planning and a threat to sexual and reproductive health and rights in Tanzania.
Population Matters has responded by sending a letter to the UK's Secretary of State for International Development and other senior politicians urging her to express the UK's strong concerns about these developments and reaffirm its commitment to supporting those rights.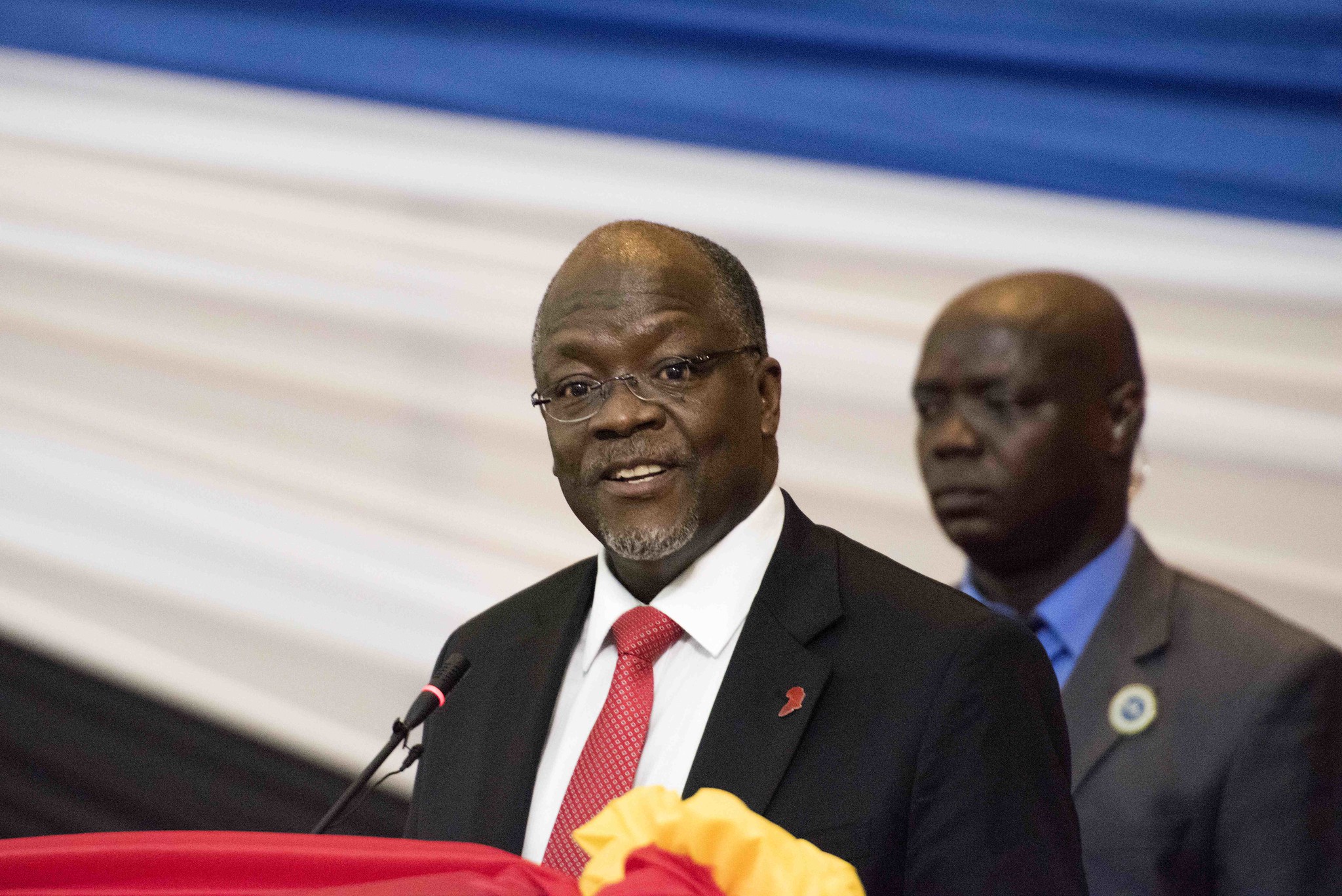 Tanzania's President John Magufuli caused a stir a few days ago when he urged women to stop using birth control. His claims that Tanzanian people who use contraception are "lazy" rightly sparked outrage across the world but they also instigated dangerous calls to halt foreign family planning aid.
Shocking claims
President Magufuli was speaking at a rally in the northern Meatu district on Sunday 9 September when he called on people to ignore advice on using birth control as it was coming from "foreigners with sinister motives".
The President – a populist who has clamped down on free speech in Tanzania – said those who use birth control are "lazy" and "don't want to work hard to feed a large family". In 2016, Mr Magufuli also voiced his opposition to family planning, calling on women to "throw away" their contraceptives following the launch of free primary and secondary education.
Magufuli stated that his travels to Europe have shown him "the harmful effects of birth control" – a declining population growth rate. "They have no labor force", the president said of European countries.
Tanzania has a total fertility rate of five children per woman and a population growth rate of 3.1%, making it one of the fastest growing nations in the world. Almost a fifth of Tanzanian women of childbearing age currently have an unmet need for family planning. Concerned campaigners worry that Magufuli's ill-informed remarks may discourage those women who do have access to birth control from using it.​
Out of step
President Magufuli's comments are out of step with the views of many other African politicians and leaders. Egypt has recently launched a comprehensive plan to empower women and cut population growth. In Malawi, earlier this year, Minister of Finance Goodall Gondwe, said:
"The high population is exerting a lot of pressure on our economy. As a country we have made tremendous gains over the years but the impact is not reflected on our economy because the gains have been dissipated by population growth"
Funding crisis
The UK's Daily Mail newspaper wrote a harmful response to Magufuli's statement, asserting that foreign aid for Tanzania is going to waste. The UK Government's Department for International Development (DFID) has budgeted £153 million in aid for Tanzania from 2018 to 2019, including significant investment in family planning services.
Many developing countries like Tanzania are already suffering from foreign aid withdrawal as a result of US President Donald Trump's reinstatement and expansion of the Mexico City Policy or "Global Gag Rule". The Rule blocks US federal aid for non-governmental organisations that provide abortions or abortion-related services, or even for any aid organisation that may mention abortion. This draconian measure has resulted in the forced closure of vital family planning clinics, driving up the number of unintended pregnancies, unsafe abortions, and avoidable maternal deaths, with African countries bearing the brunt of the damage.
In response to this catastrophic decision, the international community launched SheDecides, an initiative aiming to replace the lost family planning funding. Population Matters joined more than 400 development, social justice, women's rights and family planning organisations in signing a joint statement condemning the reinstatement of the Global Gag Rule. Enabling women to control their fertility hugely improves their quality of life and is one of the most effective ways to curb population growth.
Please support the campaign and encourage your government to provide additional aid for family planning in developing countries.