Access to family planning services is vital to poverty reduction and the success of the sustainable development goals (SDGs).
This was the message delivered by Population Matters volunteers, who spent the afternoon of Monday 25 January highlighting the importance of family planning by wearing appropriate costumes and handing out condoms outside the Whitehall offices of the UK Department for International Development!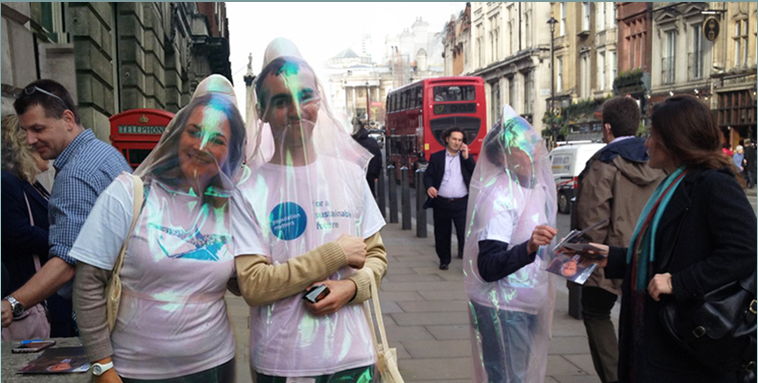 This event was held to coincide with the International Conference on Family Planning in Nusa Dua, Indonesia, and was part of Population Matters' campaign for the UK government to increase the proportion of UK international aid allocated to family planning services to 10 per cent.
Increasing access to family planning services would transform the lives of hundreds of millions of women worldwide who wish to avoid pregnancy but are still not using modern contraception, and would make sustainable development possible by helping to reduce population growth.
Simon Ross, chief executive of Population Matters, said,
Population growth will make the SDGs difficult, if not impossible, to achieve as it undermines progress on poverty reduction, women's empowerment, environmental degradation and almost every other SDG.
For more information, please see this briefing paper, published by Population Matters, which outlines the benefits of family planning to development and the many ways that population growth negatively impacts the SDGs.