Funding for sexual health and family planning from European donor countries increased by 17% between 2016 and 2017, with the UK remaining one of the largest donors.
The latest annual tracking report from Countdown 2030 Europe, a group of European NGOs monitoring progress on sexual and reproductive health and family planning (SRH/FP), shows that despite the worrying rise of sexism within the global political sphere, both financial and political commitments to support SRH/FP persist.
Ten out of the 12 monitored countries increased or maintained their SRH/FP funding relative to the previous year.
The UK: champion of family planning
Between the 12 countries, a total of 808 million Euros was sent overseas in 2017 to support family planning and reproductive healthcare. The UK contributed a quarter of this total, having increased its commitment by 22% relative to 2016.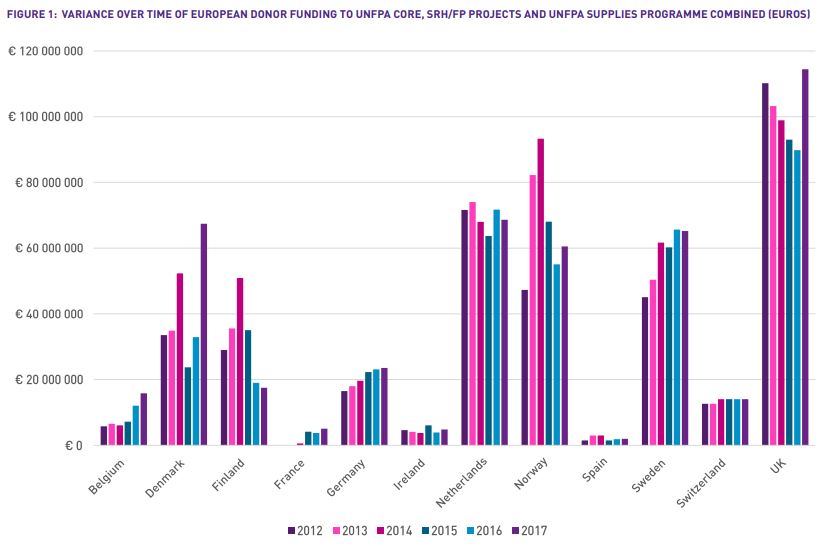 At the International Conference on Family Planning in November 2018, the UK Government's Department for International Development (DFID) announced its commitment of an additional 222 million Euros in funding through its Women's Integrated Sexual Health programme.
This welcome funding boost comes at a crucial time with reproductive healthcare in developing countries suffering from heavy shortfalls caused by President Trump's reinstatement and expansion of the Global Gag Rule.
New policies to protect women and girls
Despite the alarming political pushback against women's rights movements in several countries such as the United States and Brazil, European donors have strengthened their commitment and focus on SRH/FP with new policy and strategy documents.
In particular, the report highlights increased policy focus on SRH/FP in conflict and humanitarian settings, as well as integrating SRH/FP as a key component in protecting the rights of women and girls.
Contraception goals still far off
Last year's FP2020 report once again revealed that the world is not on track to meeting its contraceptive use targets by 2020. All countries must continue to step up efforts to help more women around the world access quality medical care and family planning.