With the critical COP25 climate change meeting opening in Madrid, Population Matters' 7m-high Big Baby brought a critical message to Westminster on Friday: cutting population growth through choosing smaller families is vital to fight climate change.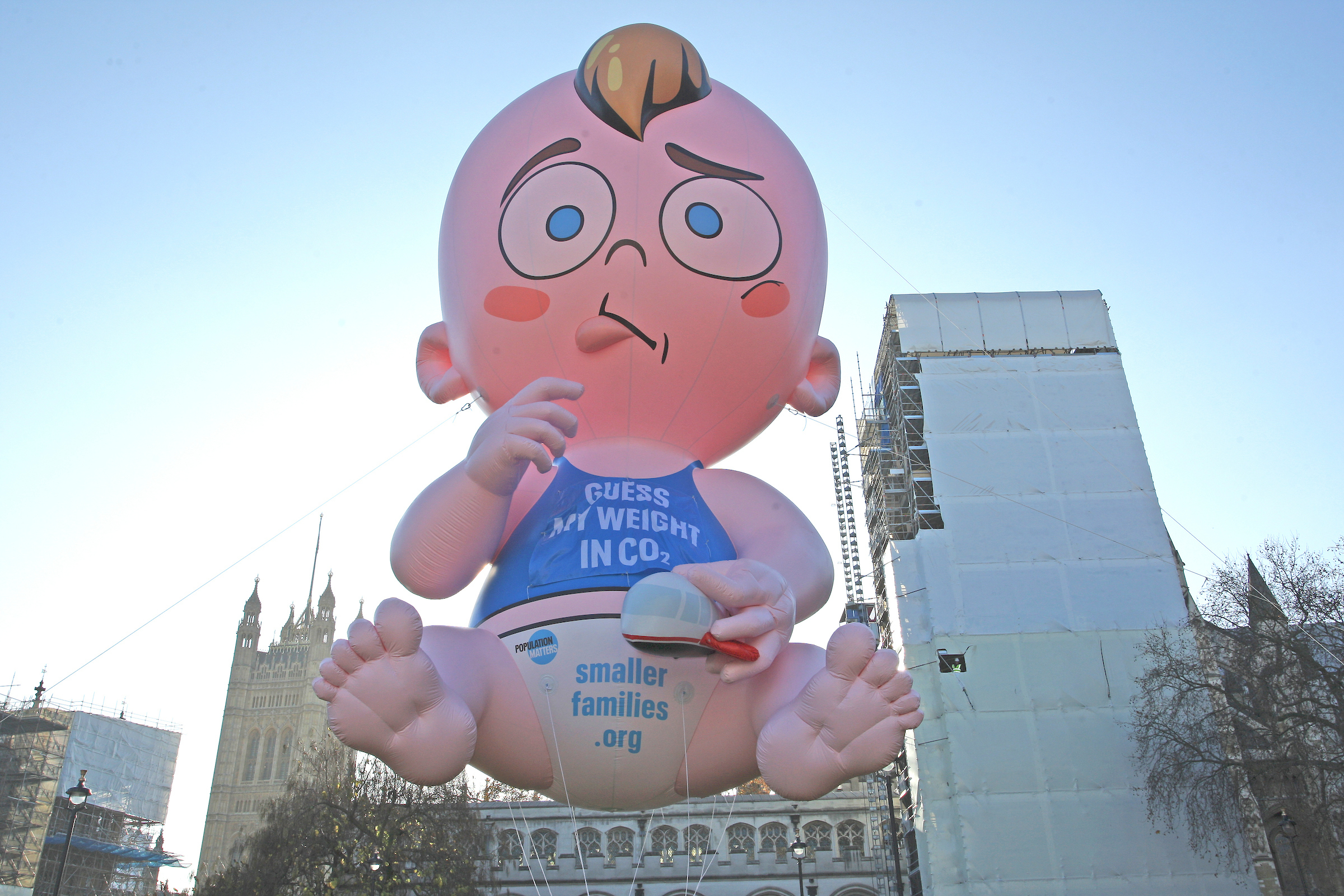 With disturbing warnings about our highest ever levels of greenhouse gases and the increased likelihood of reaching high levels of global warming, this year's international climate change meeting is the most critical ever. A growing population counteracts the benefits of other vital climate actions, and choosing smaller families is vital if we are to ensure that the changes we make are effective and lasting. That's the message that our Big Baby brought to London's Parliament Square this week.
Big Baby in London, November 29 2019
At 7m high, our helium inflatable is a spectacular and unmissable billboard, and our publicity stunt generated huge interest from passers-by, and featured in many media stories about the climate strike also taking place that day.
The leaflets we distributed supported the call for multiple actions to address climate change, but also emphasised how choosing fewer children can be one of the most effective actions we can take as individuals to cut our own emissions – especially in the richest parts of the world where our carbon footprints are disproportionately high.*
Learn more about the issues on our Big Baby web page.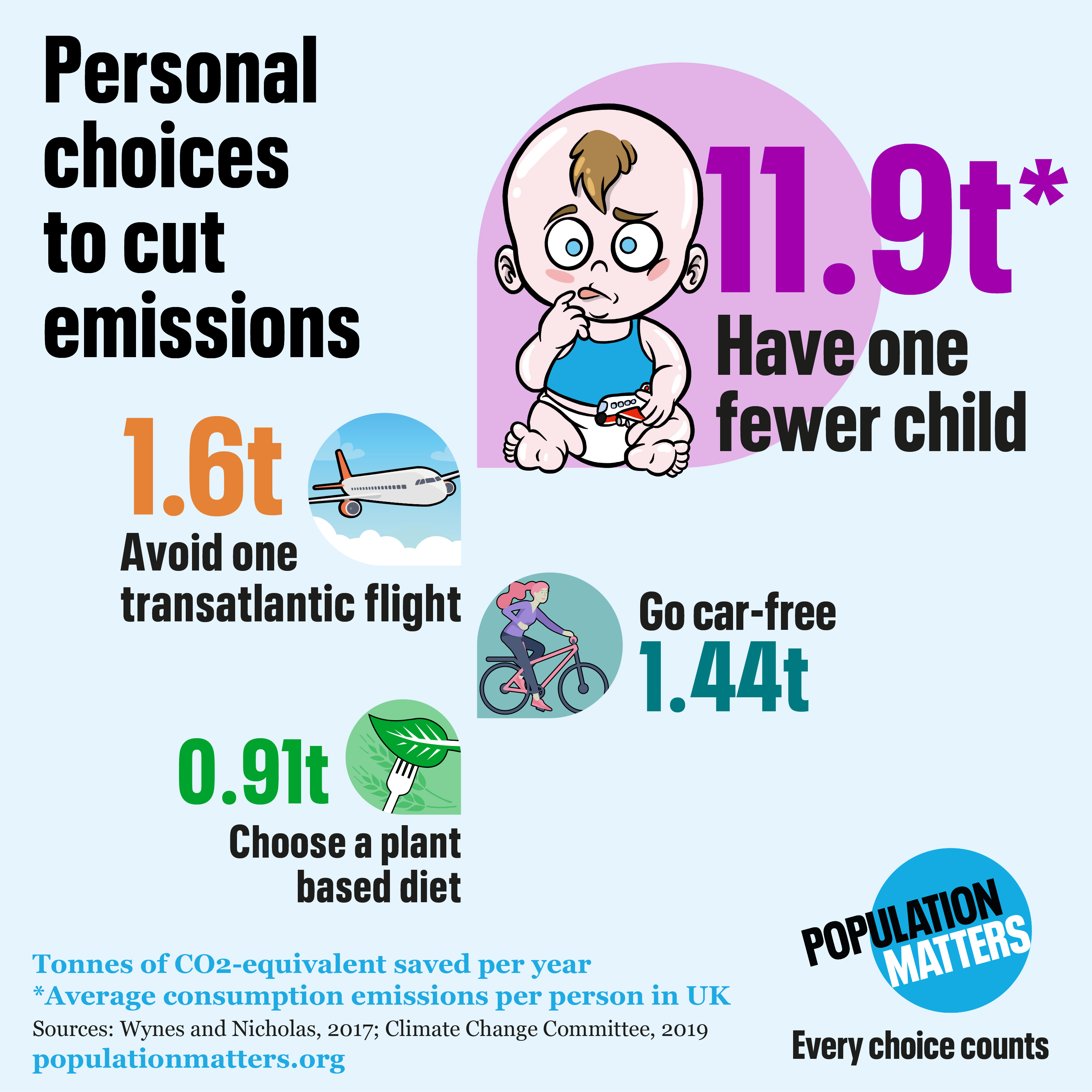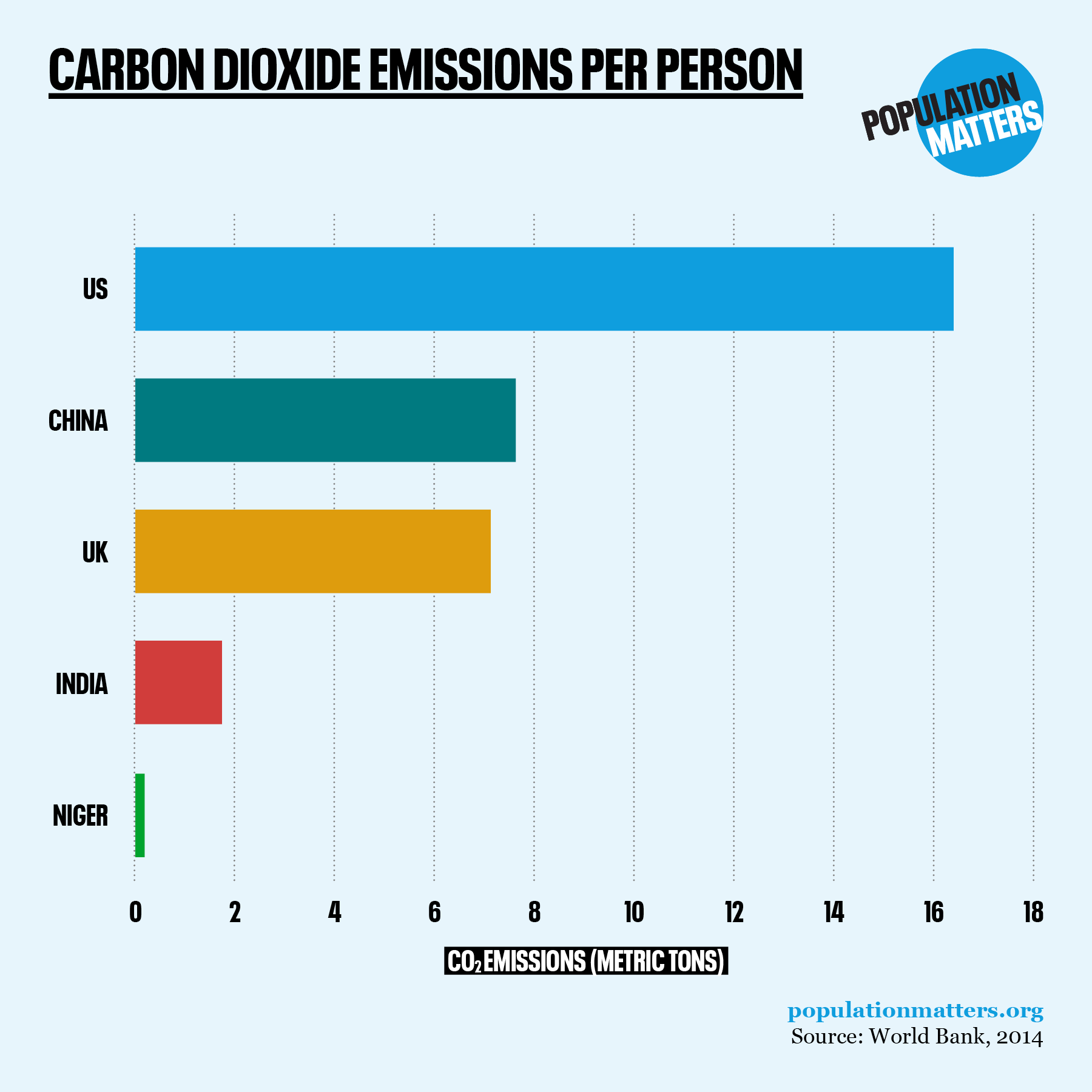 "I'm all for it"
At Population Matters, we are strong supporters of the widest possible action on climate change. From individual behaviour change to international measures, this crisis will not be solved unless, in the words of a leading member of the Intergovernmental Panel on Climate Change, no options are left off the table.
Big Baby acts as a reminder that considering family size and population must be part of the raft of urgent measures we take. That message has received endorsement from two of our distinguished patrons.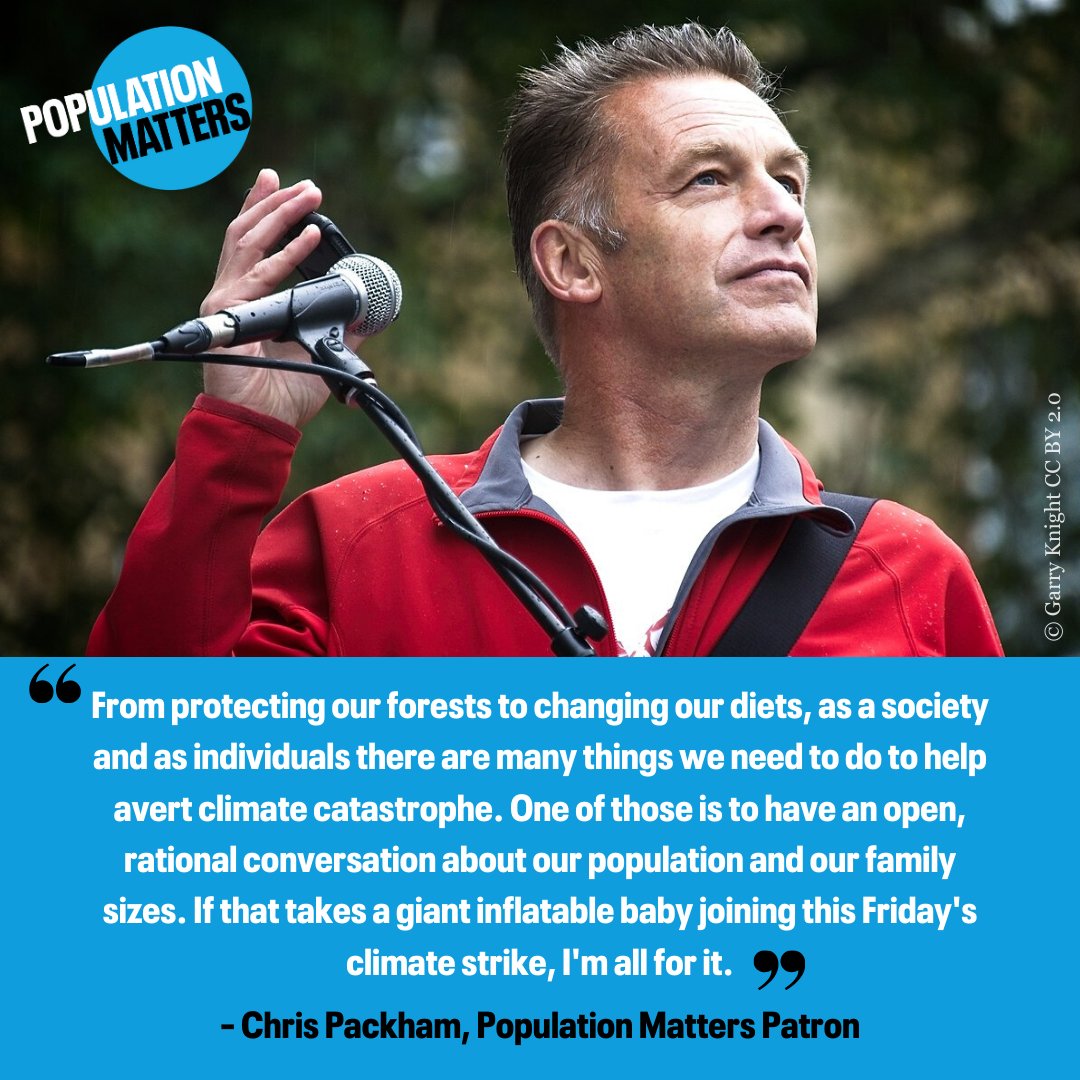 Call on leaders to act
Tens of thousands of scientists have backed two warnings of environmental catastrophe if action is not taken. The most recent, supported by 11,000 scientists, declared a climate emergency. Write to your political representatives and demand that they act.
* Our Big Baby graphic on the left calculates its 11.9t figure based on "consumption" emissions, which includes emissions created overseas for goods or services imported into the UK, and excludes those created in the UK for goods or services exported abroad. The chart on the left uses the more common "territorial" emissions, which are simply those produced in the UK, for comparison purposes. As the UK's consumption emissions are higher than its territorial emissions, the per capita figure on the right is higher.