To mark the International Day for Biological Diversity on May 22nd, Population Matters is writing to governments across the world to demand action on human population. Our message is simple: continued mass extinction is inevitable unless we address human numbers. Our Head of Campaigns and Communications, Alistair Currie, explains more.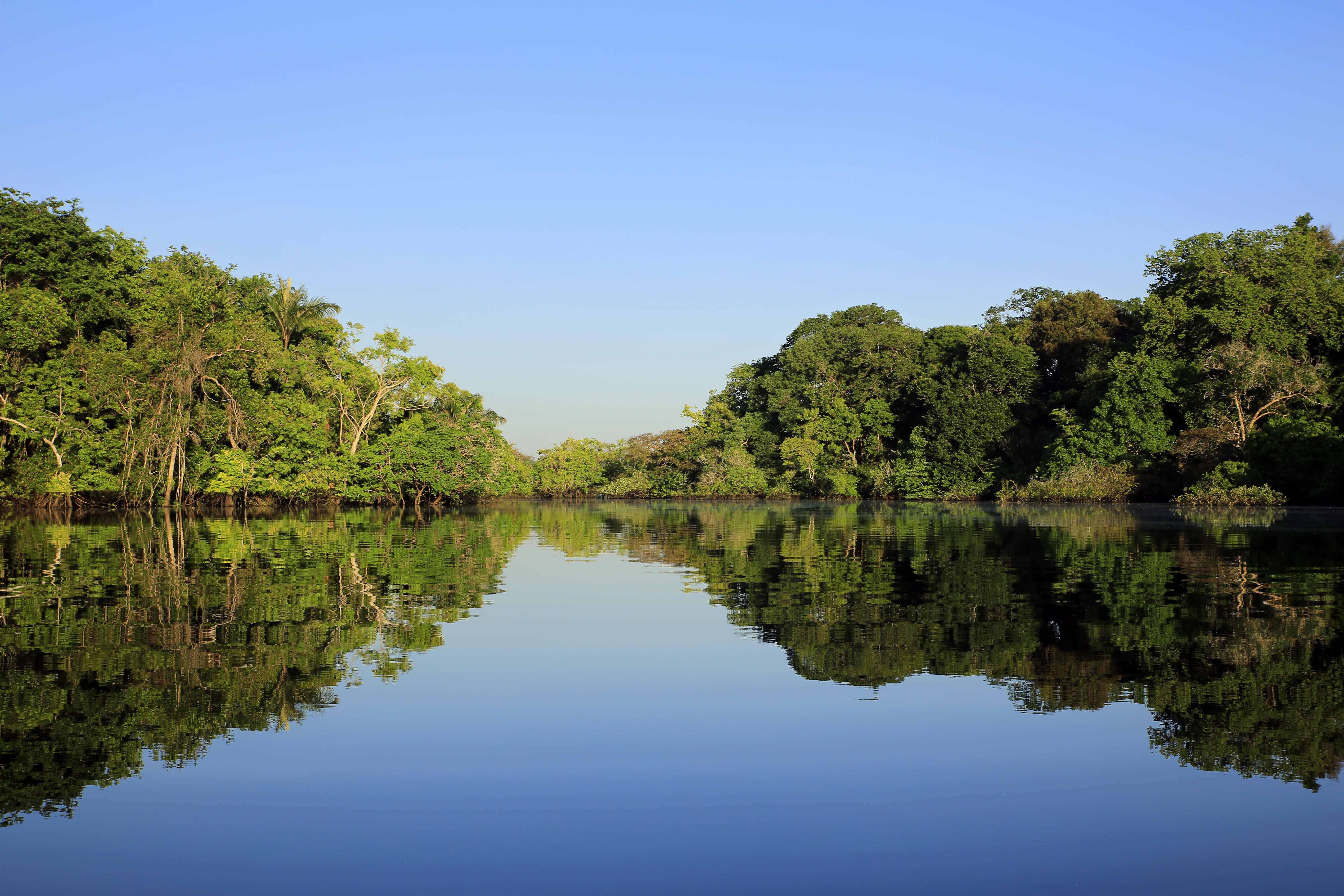 The issue of biodiversity loss has received much less public and media attention than climate change but what scientists are calling the Sixth Mass Extinction (the fifth was the end of the dinosaurs) is a profound threat to human wellbeing, as well as to the natural environment. Species are disappearing at a rate orders of magnitude higher than they would without human impacts.
The scientific consensus on this is clear, as is the consensus on the role of human population growth in driving the extinctions. Despite this, a critical opportunity to address the issue is being missed, which is why Population Matters has written to the environment ministers of more than 40 countries demanding action.
Supporting the call, Population Matters Patron Dr Jane Goodall said:
The extinction crisis results from a combination of different human activities, including the pollution of land, air and water, demand for land, food and energy, the destruction of forests, extreme poverty, and the unsustainable life styles of so many of us. And all of this is impacted by the relentless growth of human populations, and their livestock. It is also important to recognise that one child raised in an affluent family could consume multiple times more resources than children born in poor communities.

Educating and empowering women and girls and providing family planning information enables more people to choose the size of their families. These are the kind of positive actions governments can take, and must take if we're to address the biodiversity loss we're facing.
Our impact
One of the first acts of our director Robin, when he joined Population Matters (PM) in 2017, was to commission our Big Foot sculpture. A conversation starter wherever he goes, Big Foot embodies one of PM's guiding principles – human beings are out of balance with the Earth and the natural world. Big Foot demonstrates this clearly: standing on top of a squashed globe, he is picking a goo of trampled animals from his feet. Big Foot is the symbol of our Anthropocene campaign and over the two years since he made his public debut, his relevance and resonance with audiences has become even greater. The question is whether he also represents our future.
The scale of loss is astounding. Many people are becoming aware of 'Insectageddon' – the loss of insects which threatens pollination, food production and animal food chains. Among vertebrates, It is already too late for the northern white rhino, the Chinese river dolphin and Spix's macaw, to name just a handful. Estimates of the total rate of loss vary considerably – as many species are not yet even discovered, it is very hard to track what we are losing. However, according to some reasonable estimates perhaps tens of thousands of species go extinct each year.
The primary drivers of biodiversity loss are well-recognised:
Habitat degradation/loss
Exploitation by human beings
Invasive species and disease
Pollution
Climate change
Scientists have repeatedly identified population growth as a driver of almost all of those factors. The most authoritative recent report was the global assessment of the Intergovernmental Science-Policy Platform on Biodiversity and Ecosystem Services (IPBES) published in May 2019. The assessment estimated that one million species of animals and plants are currently at risk of extinction. It identified population growth as a key driver of the immediate causes of biodiversity loss alongside other factors such as consumption patterns. In its prescription for vital and urgent action, the IPBES stated "changes to the direct drivers of nature deterioration cannot be achieved without transformative change that simultaneously addresses the indirect drivers." (Emphasis added)
A huge body of other research supports its conclusion, as we frequently report in our news items. A detailed briefing by Population Matters can be downloaded here.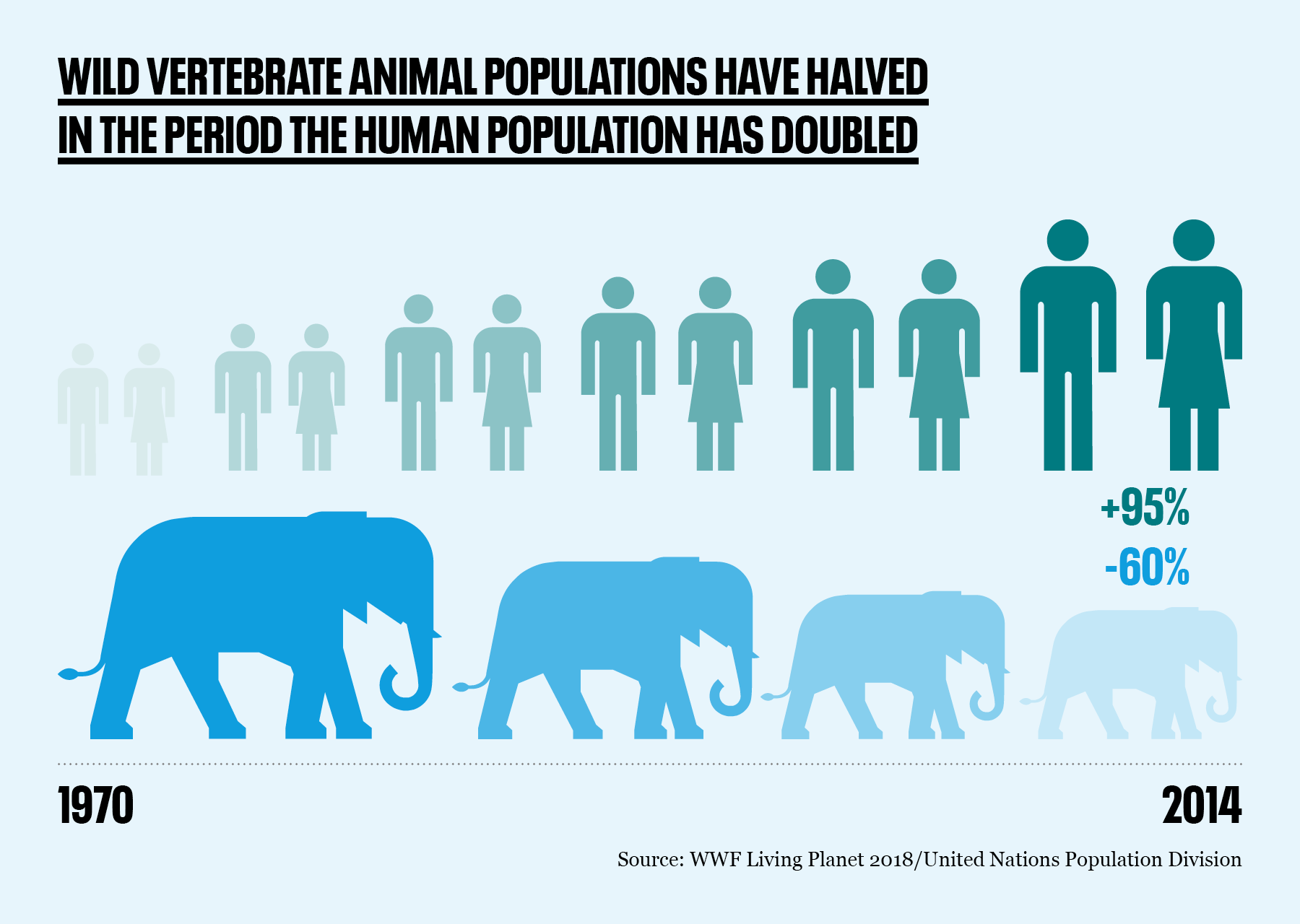 Convention on Biological Diversity
The Convention on Biological Diversity (CBD) is the key international treaty intended to safeguard biodiversity and obliges its 192 signatories to implement national strategies for protecting biodiversity. In 2010, the Convention set specific targets for 2020 – none of which referred to human population. The Aichi Targets include halving the rate of loss of natural environments and ensuring the extinction of known threatened species is prevented. It is now clear that most of these targets will not be met, another deeply concerning failure by governments to address one of the most fundamental environmental challenges we face.
The CBD is now establishing what it calls the "Post-2020 Framework" which will be determined in October 2020. PM has obtained recognition as a stakeholder in the process, allowing us to provide three submissions to the consultations taking place. However, so far the role of population has not been addressed in preliminary texts. This is despite the fact that IPBES is the body commissioned by governments to provide advice on their responses to the crisis, and its statements on this issue are unequivocal.
Population Matters is today writing to the governments of more than 40 nations, asking them to raise this issue in the forthcoming negotiations. In the letter, Robin writes:
Failure to address human population growth is certainly among the reason so many of the Aichi targets will be missed. Despite this, at this stage in the process of developing the Convention's Post-2020 Framework, no language or content addressing human population has yet been included.

It is imperative that the Post-2020 CBD Framework includes mechanisms to ethically and sustainably ensure rapid progress towards local and global human population levels that are sustainable and compatible with its goals.
Population Matters will also be addressing this issue when we meet with ministers in the UK's Department for the Environment next month.
The crisis
It seems almost unbelievable that we are in a human-caused Sixth Mass Extinction and the action to address it is sluggish, inadequate and missing its targets. It is also inexplicable that despite widespread scientific consensus on the role of population, it figures so little in discussions about solutions. We are working hard to put that right. Big Foot must not be a vision of our future, as well as our present. The planet will only continue to support us if we step much more lightly upon it.
Take action for biodiversity

Join our call by writing to your environment minister today!