Nigeria has the largest population in Africa and is one of the fastest growing countries in the world, expected to become the third most populous by mid-century. This rapid growth, driven by a high fertility rate, is placing unprecedented strain on the natural environment as well as on already fragile social services and infrastructure. We spoke to Chidera Benoit, head of the Population Explosion Awareness Initiative (PEAI), a non-profit organisation dedicated to slowing population growth in Nigeria through empowering solutions for a healthier environment and better quality of life.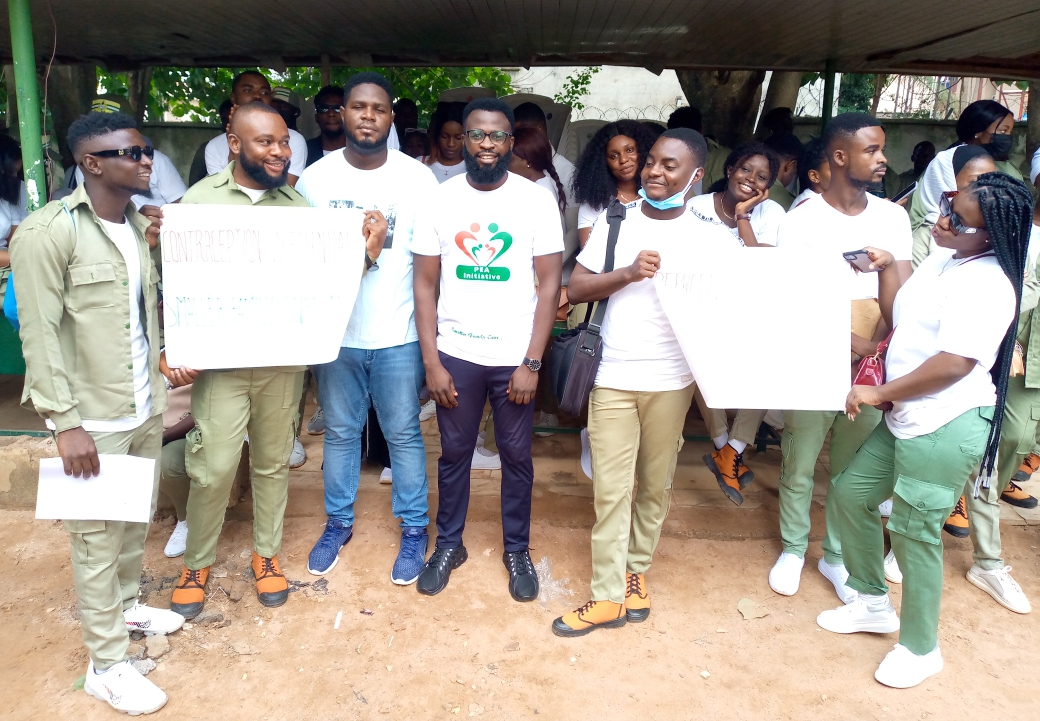 Tell us about yourself and why you set up PEAI
My name is Chidera Benoit. I am from Nigeria. I am an advocate for non-coercive population control through creating awareness, family planning, and socio-cultural reengineering. In 2018, I was reading through the year's 'goalkeepers report' of the Bill and Melinda Gates Foundation titled: 'The Stories Behind the Data'. The Goalkeepers report is a yearly data publication of the Bill and Melinda Gates Foundation where they track progress on the 18 key SDG indicators and analyze promising approaches to achieving the goals.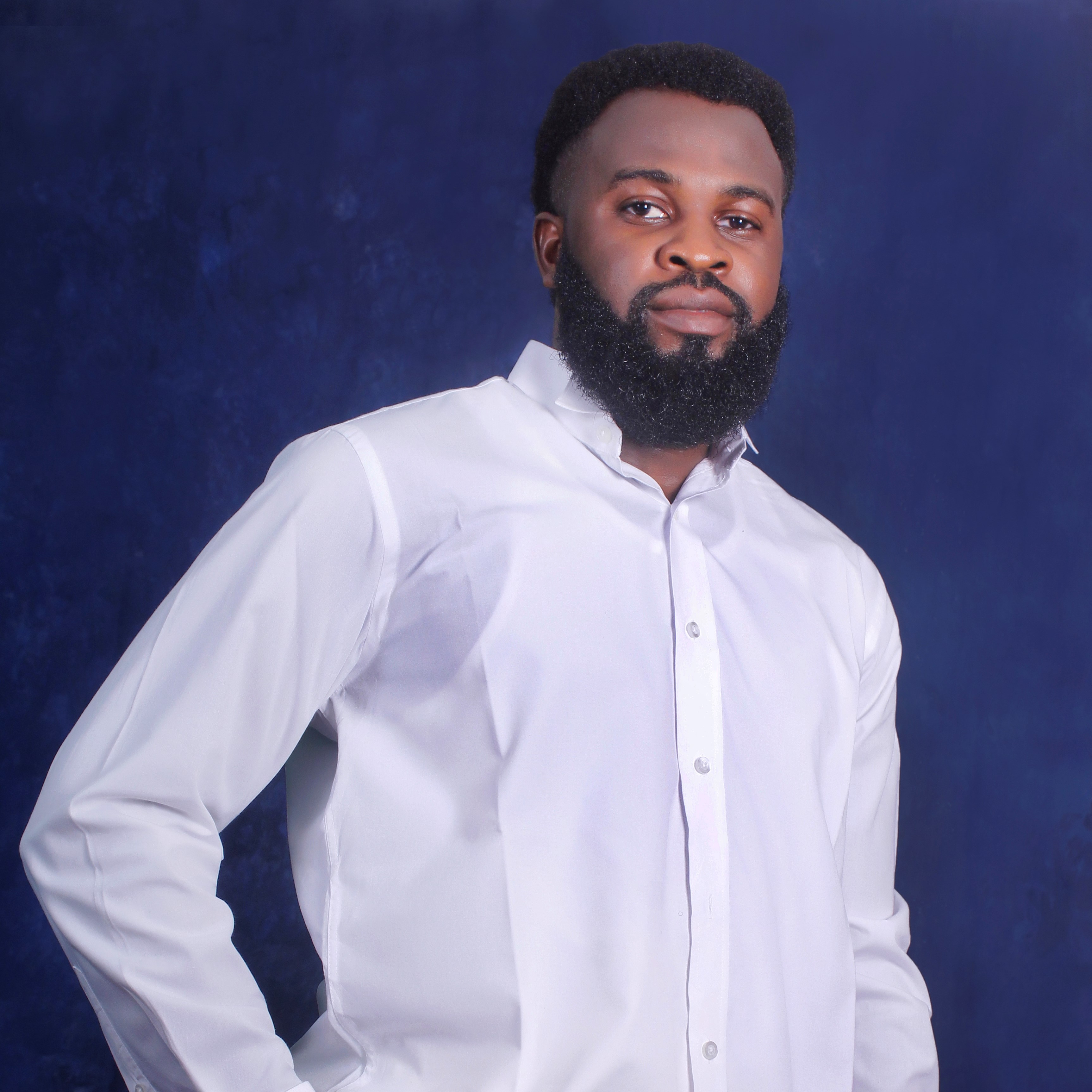 I was amazed to read about the population projections for Nigeria. At that moment I realized I had to come up with an idea of how to provide a solution to the issue of overpopulation in Nigeria. At that moment birthed the idea for Population Explosion Awareness Initiative (peainitiative.org). I began to look beyond the failures of the government to other personal choices one could make that could affect quality of life. Then I realized that with a small family, there is a better chance for the suffering populace to have a more quality life through lesser financial obligations that come with raising a small family. This is also an environmental action as fewer people will have less impact on biodiversity and the environment.
What have been the greatest challenges for you so far?
The greatest challenge so far would be reengineering the age-long socio-cultural norms already etched on the societal fabric. These are norms that violate women's rights and oxygenate patriarchy.
An example is the male child preference. In some parts of Nigeria, women who don't have a male child are treated very harshly in the event of the loss of their husbands. In many cases, they are thrown out of the house with nothing. But if the woman has a son, she could argue about the son continuing the patrilineal heritage. So you see couples that have like 4-5 girls still trying to have more children because they are looking for a male child. The other great challenge is getting funding. Even though the effects of overpopulation are hitting home, many people around here don't seem to realize the critical nature of the ongoing overpopulation and haven't realized the importance of investing in projects that address overpopulation. Many see the exponential growth in population as more numbers to score more political points in elections – as seen when a current member of the Nigerian House of Representatives came to boast during plenary that he has 28 children and will have more than 30 children before 2023 general elections, and so should be given a polling unit in his house. Others consider the exponential growth as more people to fill up the religious houses and sustain economic growth. Few people think about the quality of life of all these people and the safety of the planet that houses us all.
What are you most proud of?
What I am most proud of is knowing that our advocacy is having some impact. Examples of such moments is when people call after our radio campaigns to say they have chosen to go to the hospital for contraceptive services. Some will call to make inquiries about contraception and will be directed to our in-house gynecologist for consultations. During our engagement with different youth groups many youths who knew about just condoms got to learn about the LARCs like the IUD, implant, etc.
It gladdens my heart to see that people around are beginning to be aware and now talk more about overpopulation issues and family planning, especially for the economic burden raising a large family poses to the numerous poverty-stricken families.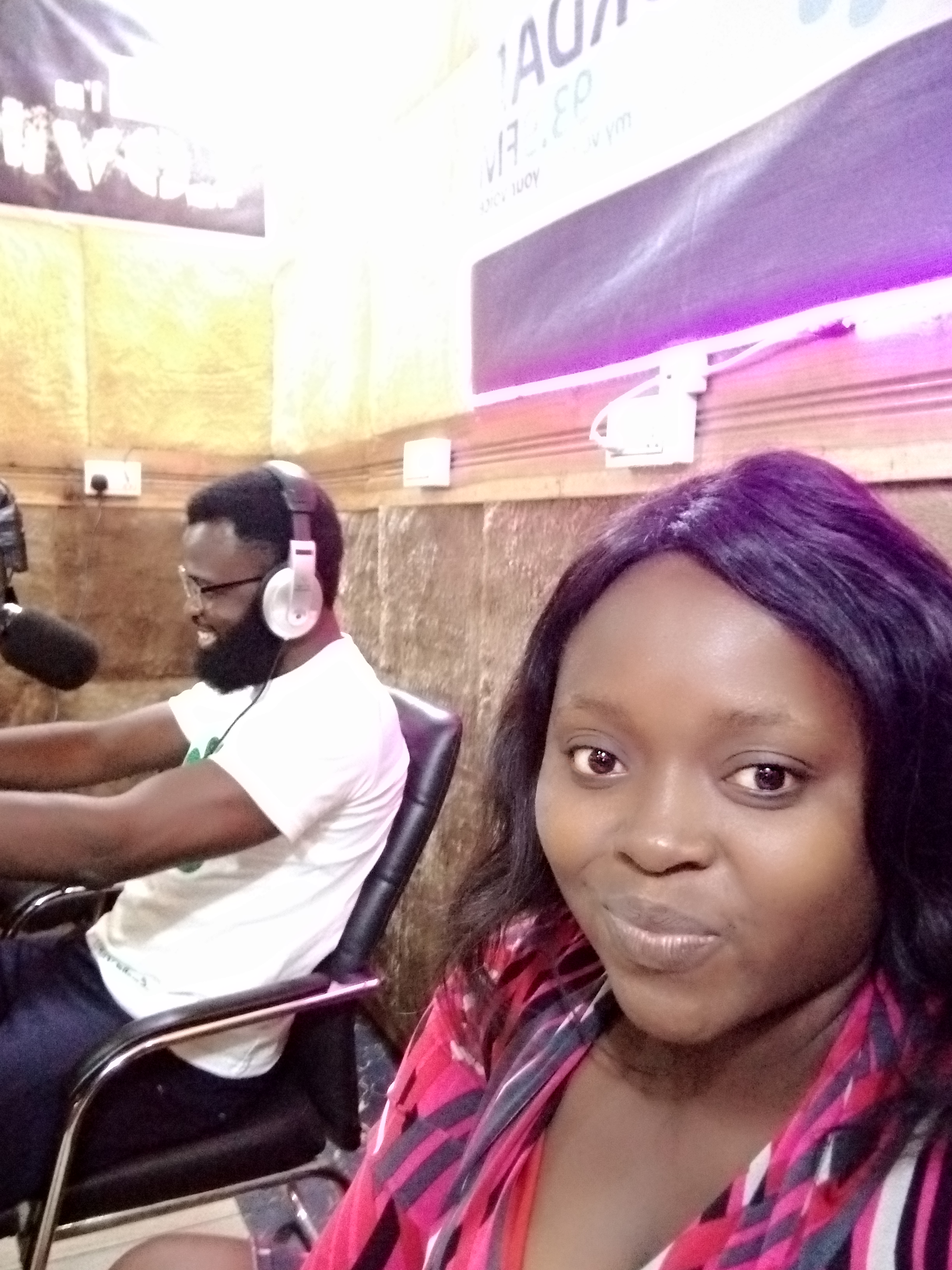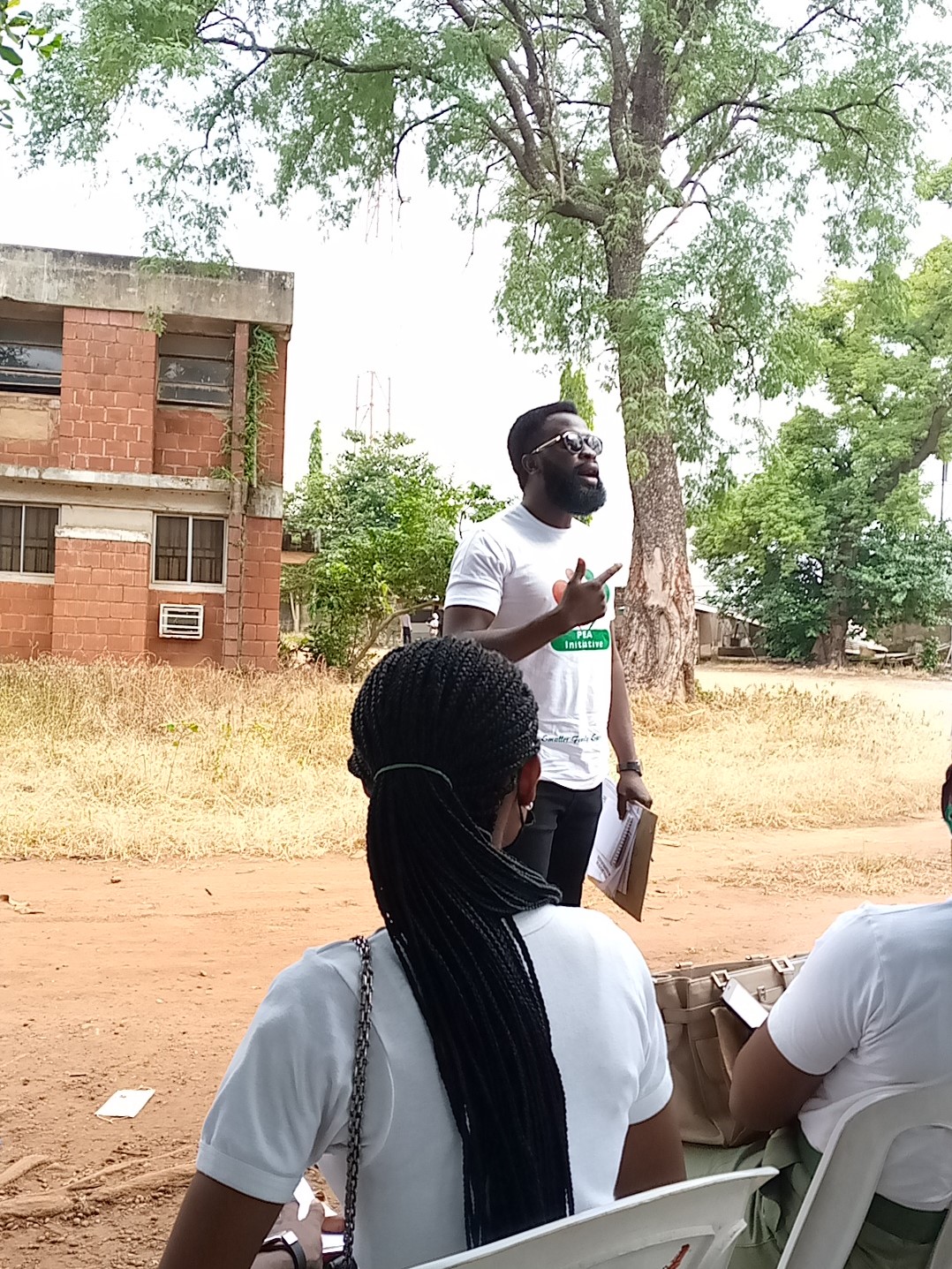 What's next for PEAI?
Growth and impacting more people in making informed choices. We hope to grow bigger so that we can carry on our advocacy all over Nigeria and beyond. We plan to open offices in other African countries, starting with places like DR Congo, Niger Republic, etc. where population growth is projected to be exponential. Our vision is to become the champion organization in creating awareness on issues of overpopulation and the environment around Africa and beyond.
Tell us more about the population situation in Nigeria? Are people concerned about it?
In Nigeria, there has been this loud silence on population topics for years. People didn't just care about it. Recently, much Nigerian youth are beginning to be aware of our population situation. The level of awareness about contraception is still low and population numbers are projected to be on the increase for many years ahead. Nigeria currently has a population of about 206 million people according to the last estimated data published by the National Population Commission in 2020.
By 2050, our population is expected to double and by 2100, Nigeria's population will jump to 791 million, overtaking China to become the second-most populous country in the world after only India. This is something that can't be neglected as more than 80 million Nigerians already live below the poverty line and could have a better life by choosing a small family.
Do you think the government is taking this seriously?
Nigeria is deeply divided on the ethno-religious lines. Issues of national interest could easily be sacrificed on the alters of tribalism and religious leaning of people in power. The federal government recently took a bold step by launching the Revised National Policy on Population (NPP) and National Council on Population Management (NCPM). From the press release about the launched NPP, "the main thrust of the policy is to reduce the population growth rate and accelerate demographic transition for the realization of the demographic dividend." When the news of this policy broke, most people were surprised to hear about a revised version because it seemed like nobody knew a National Policy on Population existed in the first place. From 1900, Nigeria was geographically divided into the Northern and Southern protectorates, until 1914, when the Northern and Southern protectorates were amalgamated by Frederick Lugard. Nigeria today still maintains the idea of Northern and Southern Nigeria. The North is predominantly Muslim while the South is predominantly Christian. In the North, based on Islamic belief, a man is entitled to four wives while the predominant Christian belief in the South preaches monogamy excluding a small percentage of traditionalists who believe in polygamy.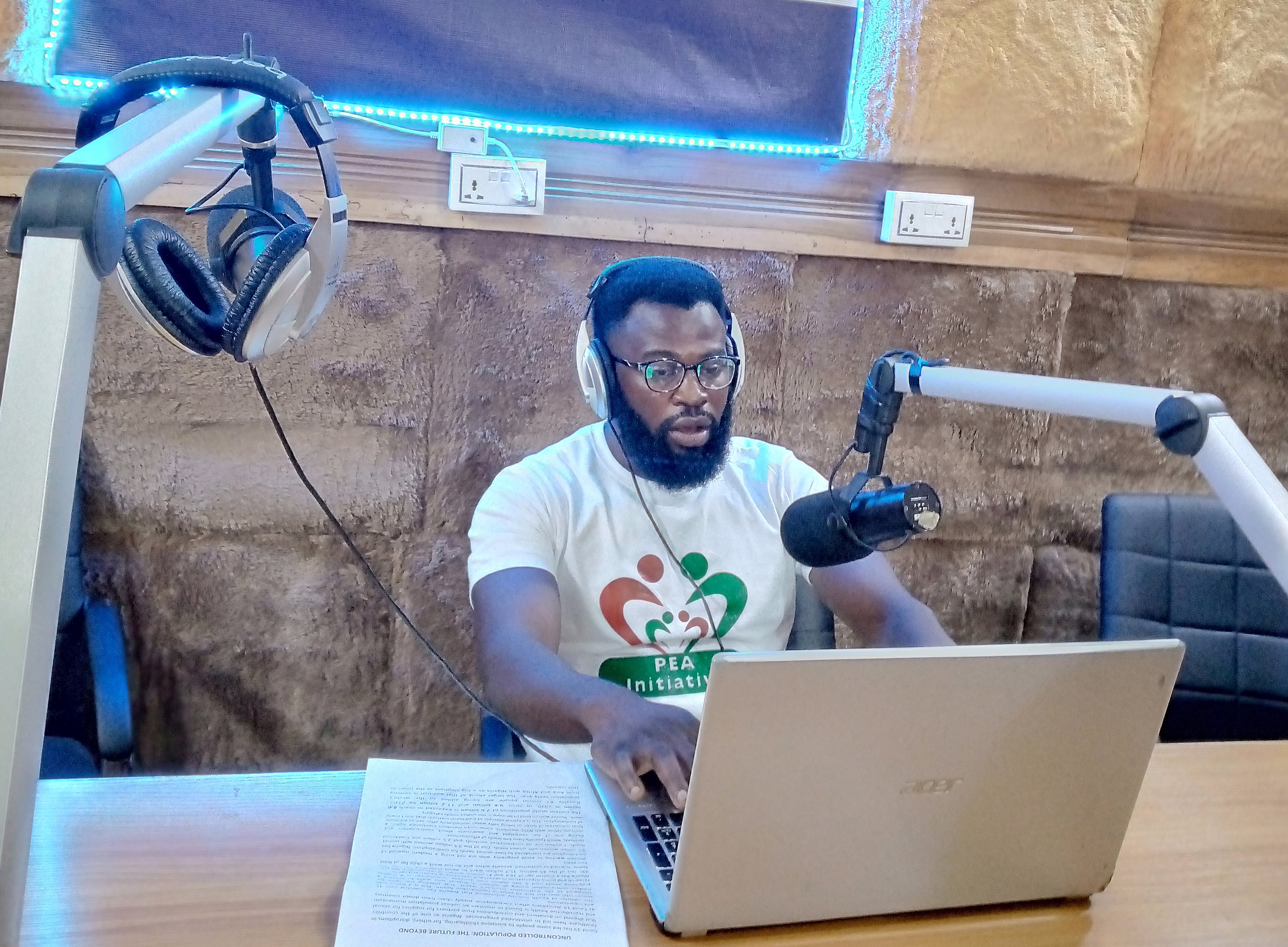 In the new population policy aiming to address our exponential population growth, addressing women's rights on a national scale should be a core component. For example, there are few women in political positions in Nigeria. Nigeria currently has 19 female lawmakers out of 469 members of the 9th National Assembly, even though there has been a National Gender Policy (NGP) formulated since 2006, that demands a 35 percent affirmative action representation of women in all political positions. This trend of under-representation of women in the political sphere spills to the state and local governments and even to others sectors. The NGP is recognized but not practiced.
Only time will tell if this new policy on population will be successful, but we believe that education of the girlchild, addressing gender-biased norms against women(cultural/religious), and creating economic/leadership opportunities for women will go a long way in empowering the woman and inspiring the young girls towards career and self-reliance; away from being just baby-making machines. This in turn will reduce fertility rates in the long run. Religious, as well as local traditional leaders, should be carried along (because of their level of influence) to ensure success.
What solutions is PEAI focusing on?
A lot of times when people hear about solutions to overpopulation, they normally think of forced abortions, forced sterilization, and violation of human rights. PEA Initiative is totally against any form of force and violation of human rights. We totally believe in choice and the liberty to make one's choice. We do not support any form of forced contraception. We believe in continued advocacy which gives the people the required education to make informed choices. Population Matters has played a key part in providing guidance, encouragement and support to PEA Initiative. Thank you, PM, for your support.
Guest blogs do not necessarily represent the views of Population Matters.