In June, Population Matters' Researcher and Policy Adviser Monica Scigliano travelled to Finland to present a paper at the Planetary Futures of Health and Wellbeing conference. In this blog post, she reflects on highlights from the conference, her paper, and Finland as a model of sustainability and well-being.
The Planetary Futures conference was organised by the Finland Futures Research Centre, which is part of the School of Economics at the University of Turku. Futures studies is a very inter-disciplinary field, and this year the conference theme centred on the linkages between environmental sustainability and human well-being. According to host and professor, Sirkka Heinonen, futures studies is about questioning whether what we assume to be impossible is truly impossible and imagining pathways leading to a better future. As many of the speakers pointed out, this kind of imagining and questioning the status quo is important in the face of climate change, biodiversity loss, and other environmental crises.
Among the many interesting presentations, the highlight was Dr Liisa Tyrvainen's presentation about the myriad ways that nature benefits people. Given her base in Finland, much of her research was specifically about the power of forests. In addition to removing carbon from the air and providing a home for other species, forests decrease people's stress levels, improve immune systems, and even increase attention! In other words, nature is a key resource for public health: providing more green space could prevent 43,000 deaths each year in Europe. Dr Tyrvainen pointed out that population and consumption growth have driven deforestation, hurting not just animals but humans. She and other speakers noted that the ill effects of nature depletion are most felt in cities, which will house 70% of the world's population by 2050.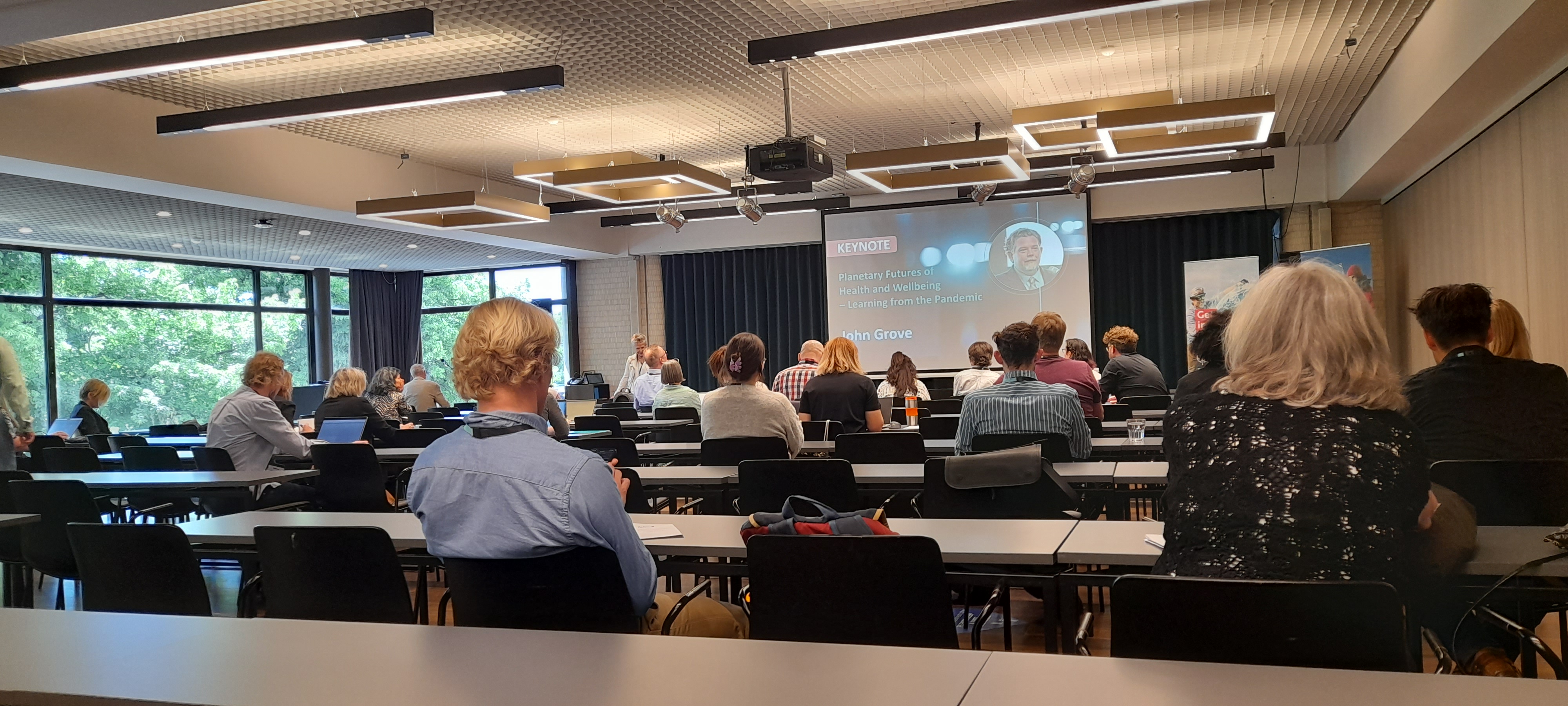 Talking population
In my paper, I argued that a future in which planetary boundaries are not surpassed, and in which all people have decent lives, requires both economic transformation and population stabilisation. The constant pursuit of economic growth – to which population growth contributes – is incompatible with environmental sustainability, and does not make the average person better off (Population Matters explored this and related ideas at its last conference, Boom or Bust, in October). A well-being economy, instead of measuring success with GDP growth, uses metrics like the Happy Planet Index, which takes into account subjective well-being, life expectancy, and Ecological Footprint. The Wellbeing Economy Alliance, of which Population Matters is a member, is a great place to learn more about the concept. Without also stabilising population growth, however, even a well-being economy will struggle to deliver sustainability. For example, Costa Rica has made incredible achievements in protecting its nature while also improving the quality of life for its people, and tops the Happy Planet Index. Nonetheless, given the global population size, it still surpasses planetary boundaries and has an unsustainable per capita Footprint. Fortunately, a well-being economy can contribute to slowing population growth because of its emphasis on universal services such as healthcare. With quality universal healthcare, a country is better equipped to deliver sexual and reproductive health services, which are key to ending population growth.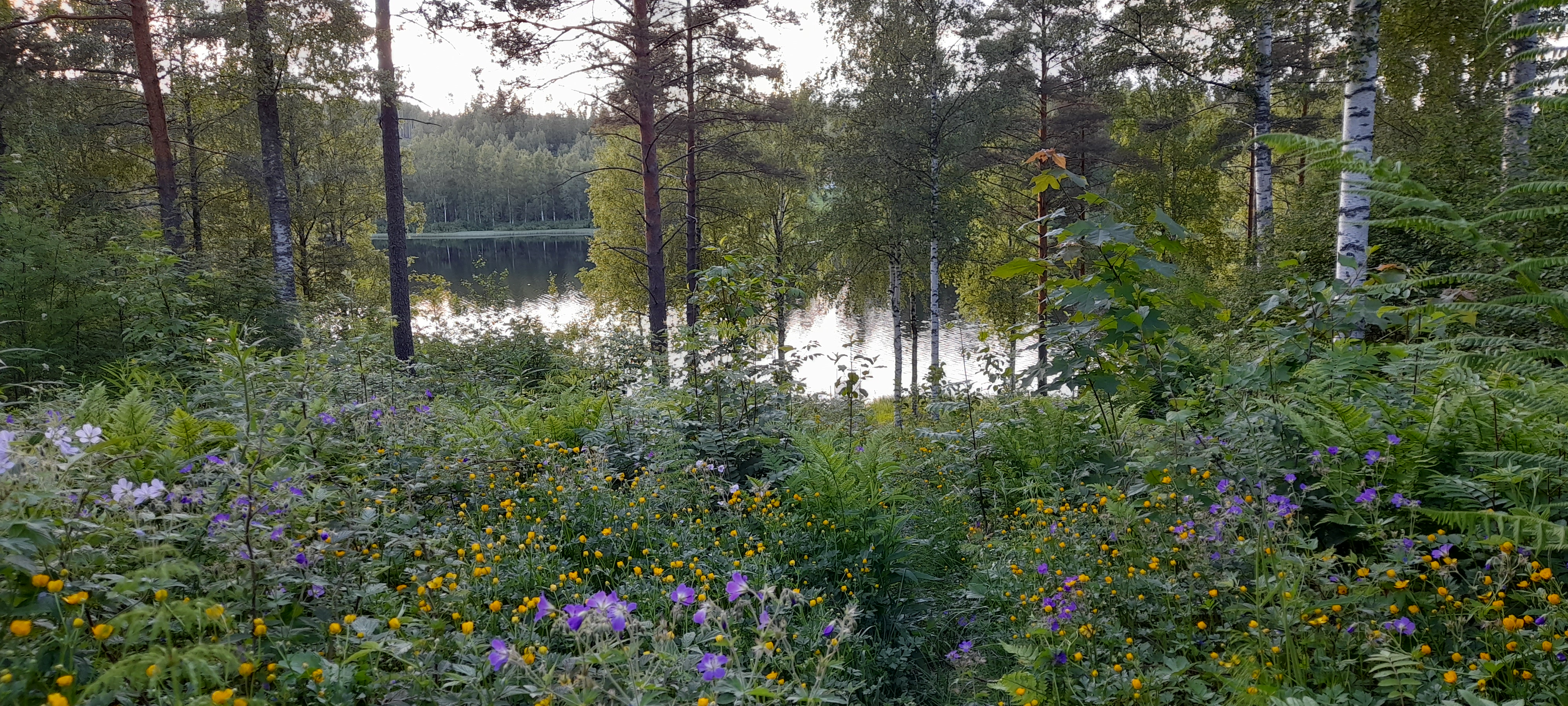 A taste of a well-being economy
Attending the conference was a great opportunity to learn more about Finland, which is a well-being economy exemplar. Along with Scotland, Wales, Iceland, and New Zealand, it forms the Wellbeing Economy Governments partnership (unsurprisingly, the leaders of almost all these countries are women!). In chatting with Finnish participants, I could see why Finland has been ranked the world's happiest country for five years in a row. Social connections are pretty strong, nature is abundant, the pace of life is a bit slower, and people trust the government to take care of their needs. Perhaps that's why Finland experienced a small increase in births during the pandemic – while people in other parts of the world put off child-bearing for fear of uncertainty. People also trust each other: it astounded me to see bikes left in public without being locked up, a sight that would never occur here in London. Gender equality – a metric associated with smaller families – is also high.
On the sustainability side, however, Finland is far from perfect. Its per capita Ecological Footprint, at 6.4, is significantly higher than that of the UK. Because of its small population and large land area, Finland still has a biocapacity reserve (meaning, in short, that resource use does not deplete or outpace supply and regeneration), but its high consumption rates still contribute to global environmental crises. Nonetheless, Finland's government is pursuing policies to decrease its impact on the environment, and its small population and low growth rate will make that goal much easier.