What is community fundraising? Well, it's just that! Encouraging and collecting funds raised by our wonderful community – you, Population Matters' supporters and members.
You're in the right place if you believe that our ever-increasing human population and subsequent resource use is unsustainable, if you believe in equal rights for men and women and for those from both the global north and global south, if, as our President Jonathon Porritt recently wrote you despair that the environmental movement largely ignores human population as a key driver in all the problems facing all species and our shared planet. You already offer us your support and we're grateful. Will you perhaps consider taking the next step by fundraising for us?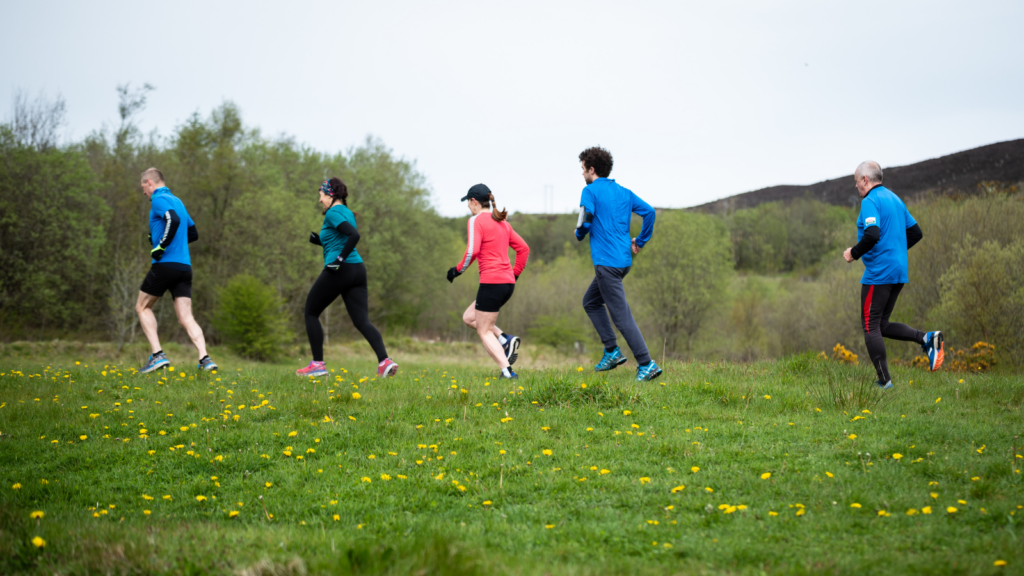 Raising funds and spreading the message…
As well as actively raising funds, your fundraising event – whatever you choose – will further our message and help us shine a light on such a neglected and sometimes misunderstood cause. Population Matters campaigns to achieve a sustainable human population, to protect the natural world and improve people's lives through promoting positive, practical, ethical, and voluntary solutions. We encourage smaller families, and we celebrate and inspire people to reduce excessive consumption. We support human rights, women's empowerment, and global justice. You can help spread our message as well as raise funds through your fundraising – whatever you choose to do.
What to do and how to fundraise…
You don't need to run a marathon, swim the channel, or cycle coast to coast (though if you are considering doing so then please let me know!). Community fundraising can be anything at all. You could hold a raffle at a summer fete, host a coffee morning or bake sale, share a sponsored silence one Friday morning in the office, have a tidy up and raise funds at a car boot or yard sale, or undertake any sponsored sporting challenge. Anything really.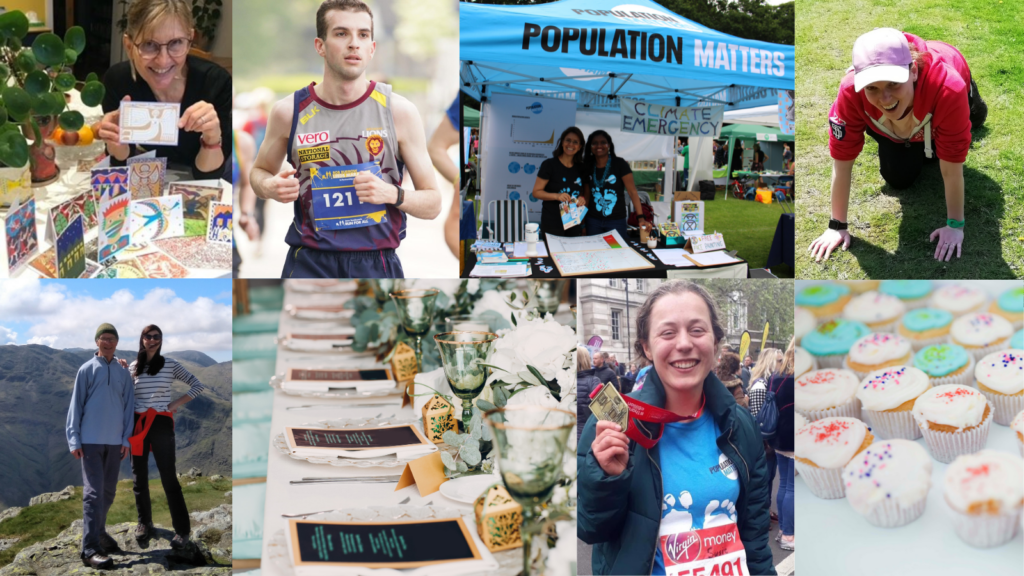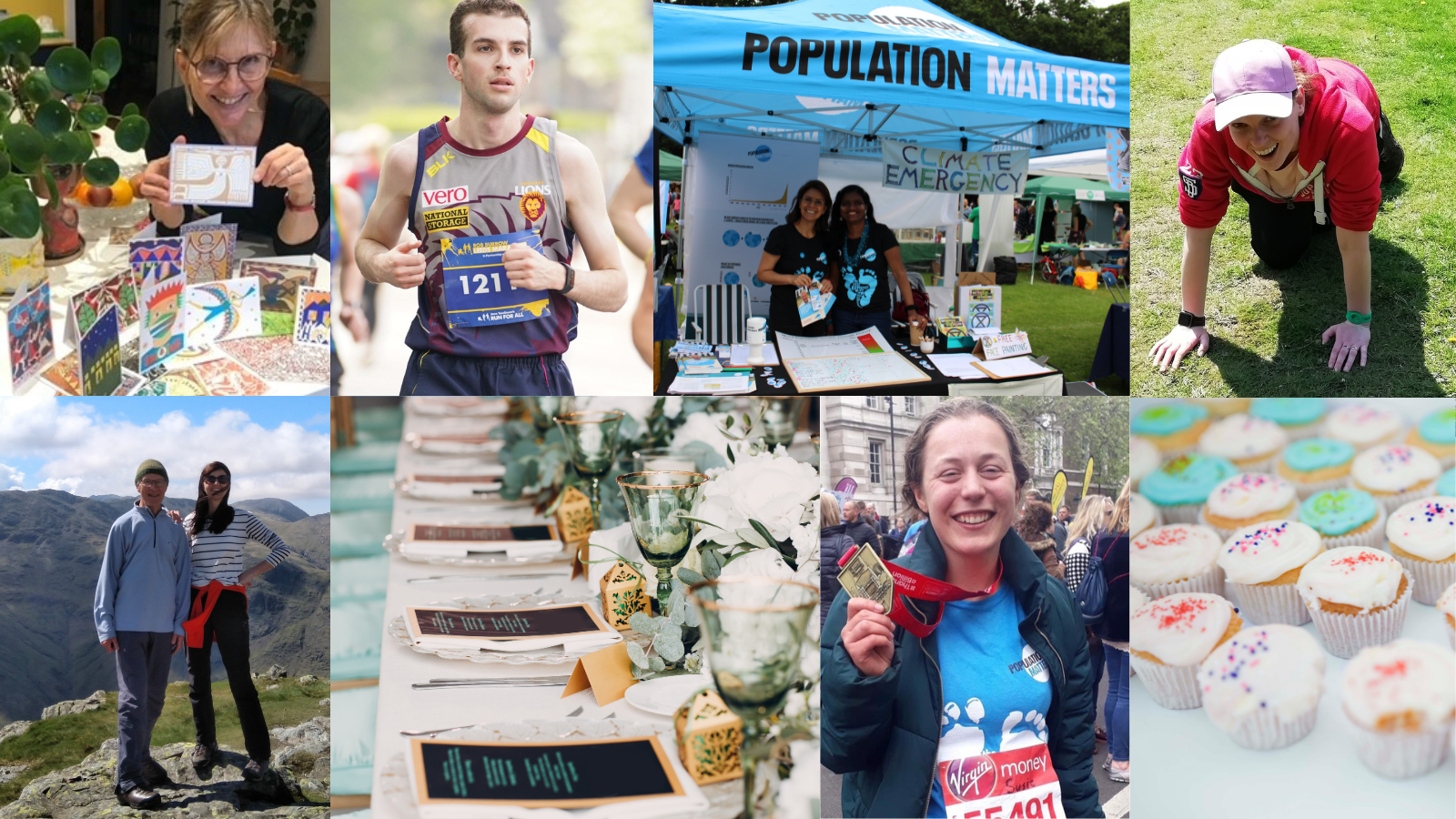 We are blessed at Population Matters to have had some amazing fundraisers over the years. From the bride and groom who asked for donations to Population Matters in lieu of wedding gifts, to Susie, Mike and Dom our marathon runners past and present, Helle, who made and sold Christmas cards on our behalf and Tom who regularly takes a collection using a collection tin in his Guernsey shop.
In celebration of walking…
Accessible for most people, there is no better activity than walking – gentle, low-cost, local, and easily adapted to daily routine. I am currently completing a walking challenge, averaging 86,000 steps a week over the last month. Longtime Population Matters supporter John, aged 77, undertook a walking challenge across Langdale Pike with his family in May this year, raising nearly £200 for Population Matters.
The NHS recommends "a brisk 10-minute daily walk" and most of us have heard that, if able, we should try to aim for 10,000 steps a day to improve our health. This is about 8km. With the global human population now at 8 billion and counting, perhaps you could consider a walking challenge (or indeed wheeling, cycling, swimming, or running) 8km for 8Billion?
In celebration of online shopping (seriously)…
While we always encourage sustainable and responsible consumption, we recognise that people need to eat, clothe themselves, and buy essentials and other items. If you shop online, you can donate to Population Matters without it costing you a penny by signing up to donation platforms such as EasyFundraising and GiveAsYouLive. All you need to do is register with the platforms and select Population Matters as your preferred charity. Then, the next time you shop online with 1000s of participating retailers, first log into EasyFundraising or GiveAsYouLive, follow links to the retailer's website and the retailers will donate a small percentage of your sale to us. Free fundraising for Population Matters and donations made without any cost to you: win-win!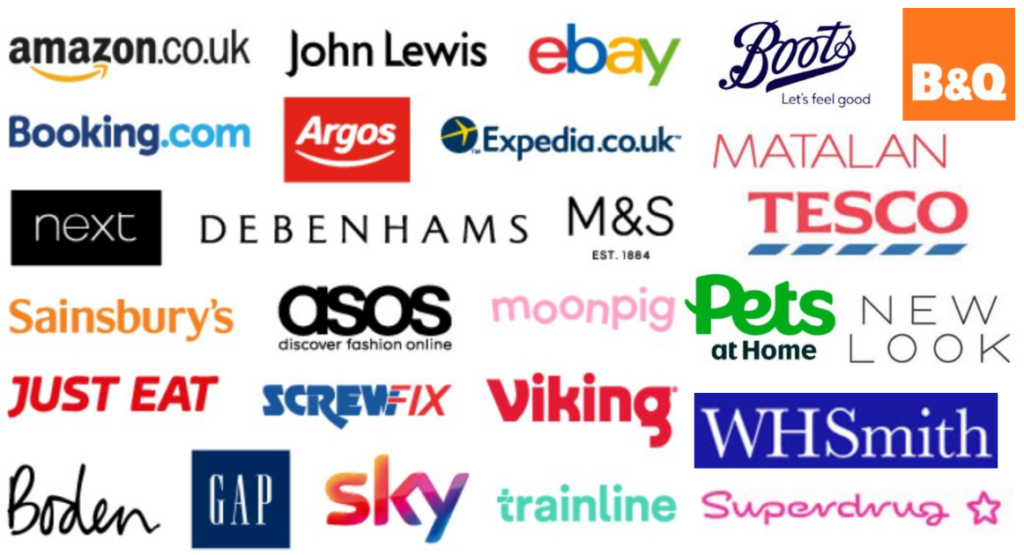 Here to help…
I am here to offer any help I can. I began my journey with Population Matters in October 2022 and was so excited to be part of our first fundraising Spring Action month earlier this year. As we move into summer and beyond, we'd love to hear from more supporters considering any fundraising challenge. We now have our own web-based fundraising platform where you can create your event and then share on your social media. Personal Fundraising Pages keep track of your sponsorships and donations made come straight to the charity, saving you the effort of collecting after the event. If you are interested in fundraising or if you have any ideas for sponsored events you could hold, please get in touch. I'll be happy to help in any way I can. In the meantime check out our fundraising ideas.  
Happy fundraising!