As we find ourselves at the midpoint of our partnership with the National Women Empowerment and Rehabilitation Organization (NWERO), we are delighted to share their remarkable strides forward amid the persistent challenges they confront.
The enduring Sudan crisis continues to have a profound impact on South Sudan. The conflict involving the Rapid Support Forces (RSF) and Sudan Armed Forces (SAF) has strained resources and added pressure to the response for Sudanese refugees and South Sudanese returnees in border centres like Renk as well as in the capital city, Juba.
A transit centre in Renk built for 3,000 people now has about 20,000 – most of whom are Sudanese refugees. There are people everywhere you walk, and the situation is getting worse and worse. The water and sanitation situation is just ripe for an outbreak of cholera. I've been in this work for 30 years and this is probably one of the worst situations I've seen."

UNHCR, Briefing Notes, 7 November 2023.
The total number of people crossing into South Sudan since the Sudan conflict began is officially over 362,000, straining relief efforts. The crisis includes shocking reports of widespread sexual violence, prompting urgent calls for an end to gender-based violence, accountability for crimes, and support for survivors (UNHCR).
Nevertheless, NWERO remains unwavering in its commitment to collaborate with women, adolescents, and the broader community to implement vital socio-economic community development initiatives. These initiatives revolve around gender justice, the prevention and response to gender-based violence (GBV), and sexual and reproductive health and rights (SRHR).
In the past three months, with the support of Empower to Plan, NWERO successfully conducted a comprehensive training session for 21 adolescent girls and young women in Juba. Through engaging sessions, group activities, and presentations, NWERO helped deepen participants' understanding of SRHR, family planning, sexually transmitted infections (STIs), and GBV, addressing barriers and fostering empowerment.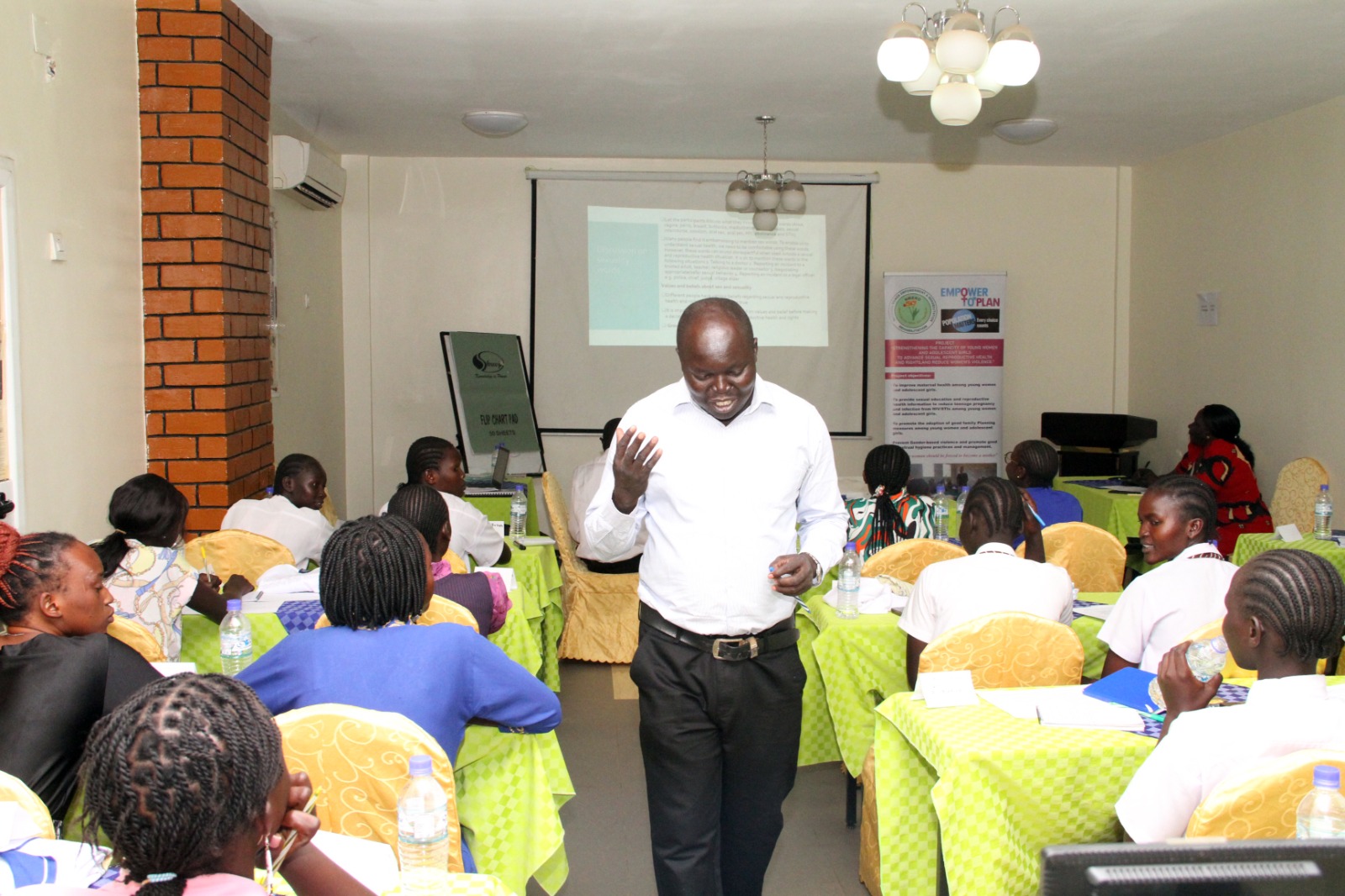 One trainee, who had experienced pregnancy during her time in school, shared that the training had been transformative for her. She expressed that the sessions helped her comprehend the concepts of adolescent sexual and reproductive health, including GBV.
My parents didn't accept me when they found out I was pregnant. I was homeless, and I even tried to end my life. Thankfully, a friend helped me. I understood that getting pregnant doesn't mean my life is over. Now, I'm eager to finish my education and move forward."

A trainee who was a part of a training session held by NWERO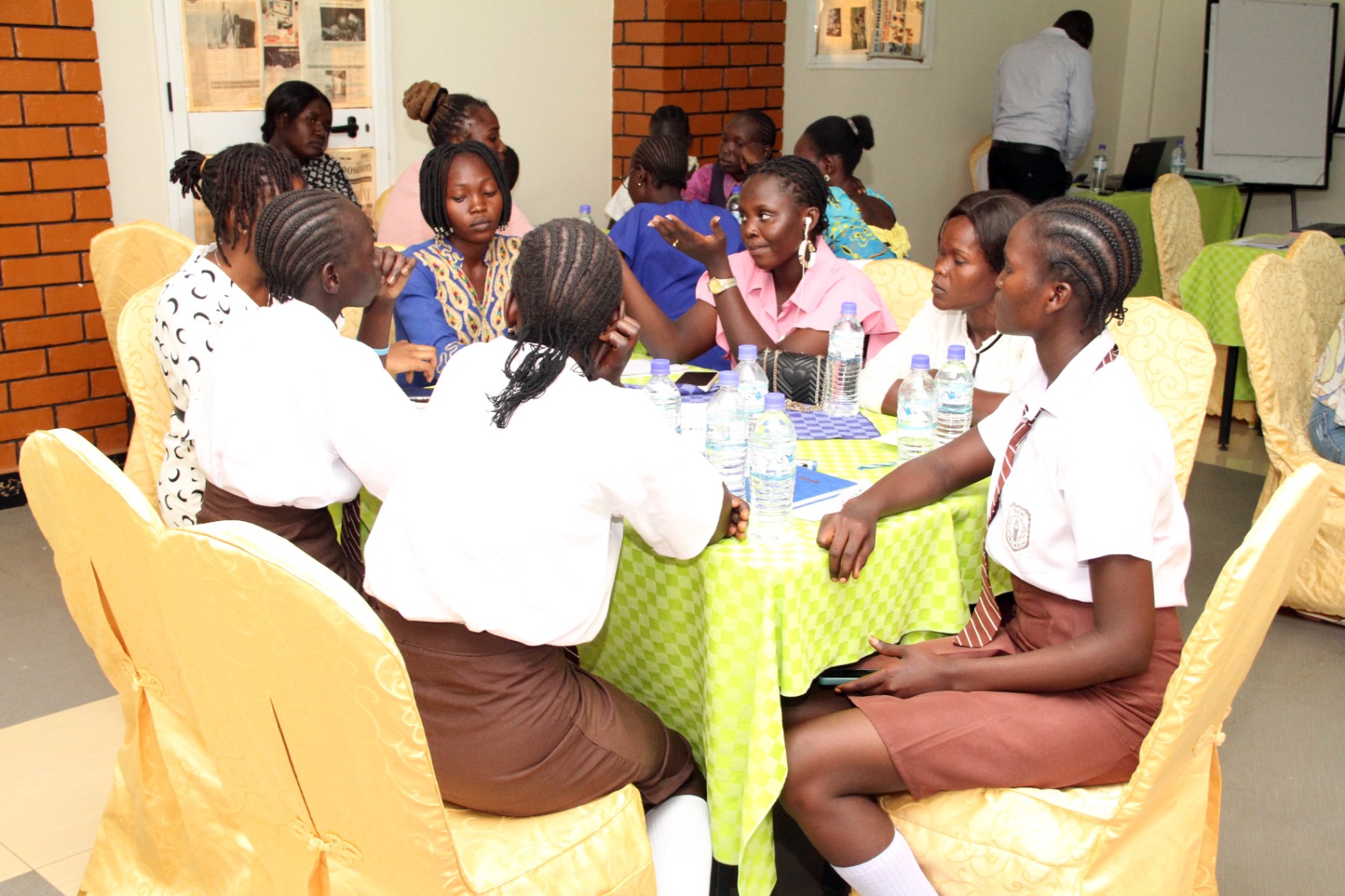 Furthermore, NWERO has established an adolescent health club in a secondary school in Juba, addressing high-risk behaviours contributing to STIs and teenage pregnancies, posing threats to both education and health. The club also focuses on raising awareness about adolescent sexual and reproductive health.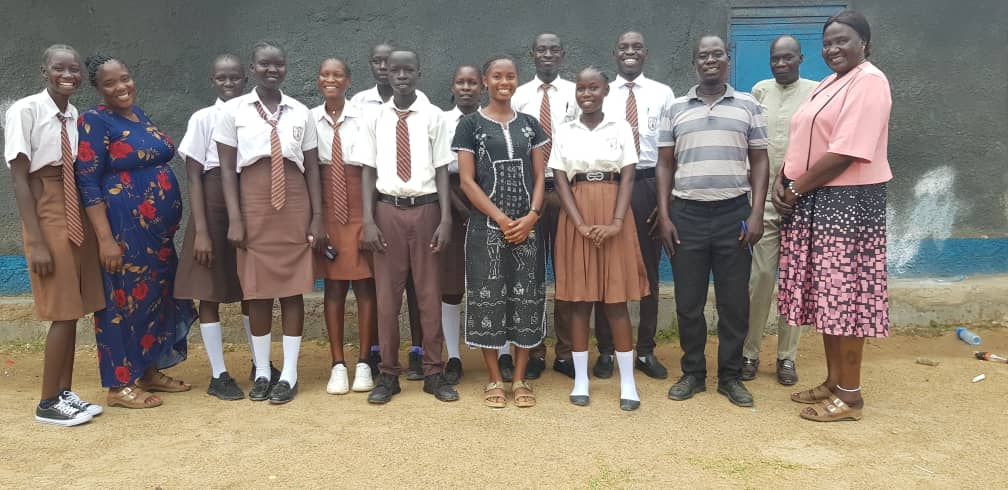 Earlier this month, NWERO initiated efforts to raise awareness and spark conversations about a critical issue affecting many girls in South Sudan:
A school debate competition between two secondary schools on the topic "parents in difficult financial situations should be allowed to marry off their daughters" was organised. This debate helped create awareness about harmful social norms and gender inequality, drawing an audience of 224 from different secondary and primary schools, including teachers, community members, and representatives from the Ministry of General Education and Health.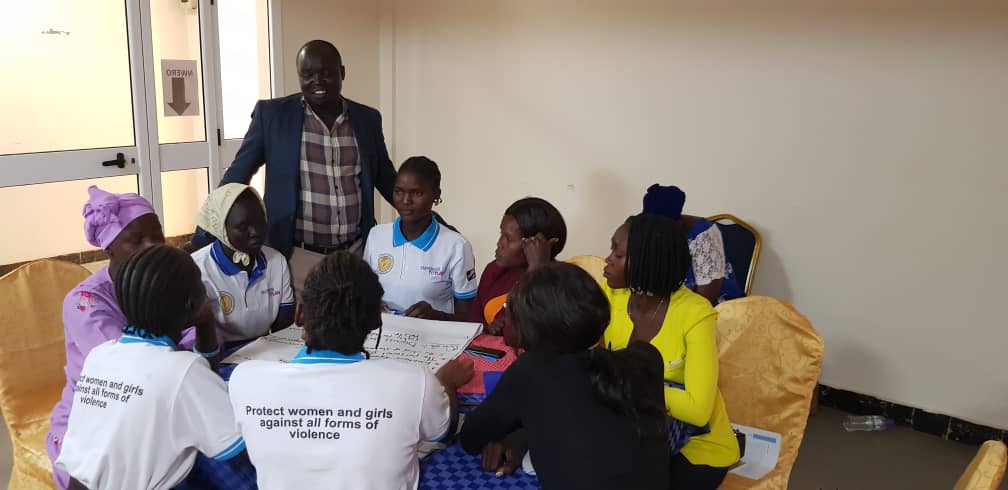 The ongoing project significantly contributes to dismantling harmful social norms and gender inequality, fostering informed decision-making among women and girls. This is crucial in addressing issues like unwanted pregnancies and enhancing access to SRHR information and commodities. The initiative also plays a pivotal role in combating GBV, providing essential support to survivors seeking justice.
Looking ahead, NWERO is set to organise additional training sessions with adolescents, continue essential and innovative programs in schools to increase awareness on SRHR, GBV, and STIs, and mobilise and conduct community awareness sessions on these critical topics.
As we reflect on the transformative impact achieved thus far, it becomes evident that NWERO's dedication and collaborative efforts are essential in fostering positive change and empowering communities in South Sudan. The journey continues with a shared commitment to building a more resilient and empowered future for all in South Sudan.
Thank you to everyone who has donated to help implement this Empower to Plan project.