With a generous £5,995 grant from Population Matters, The Awakening embarked on a transformative mission in Pakistan's patriarchal Pashtun society. As the project concludes, we celebrate the remarkable progress achieved.
UNICEF's 2020 report revealed that Pakistan is home to nearly 19 million child brides, with one in six young women being married during their childhood. Deeply ingrained social norms and traditions sustain these detrimental practices, which also hinder reproductive health education, access to sexual and reproductive health and rights (SRHR) services, and lead to violations of human rights.
Since 2011, The Awakening has been working tirelessly to empower vulnerable and marginalised women in the Khyber Pakhtunkhwa Province. With your generous support in the past year, they dedicated their efforts to advancing their organisational objectives and bring about positive changes in the lives of young boys and girls.
The Awakening challenged deeply rooted taboos by fostering open discussions on topics such as SRHR and family planning. Through surveys, awareness campaigns, and dialogues, they empowered young people and educated communities, addressing issues like early marriages, limited access to education, and human rights violations against young women.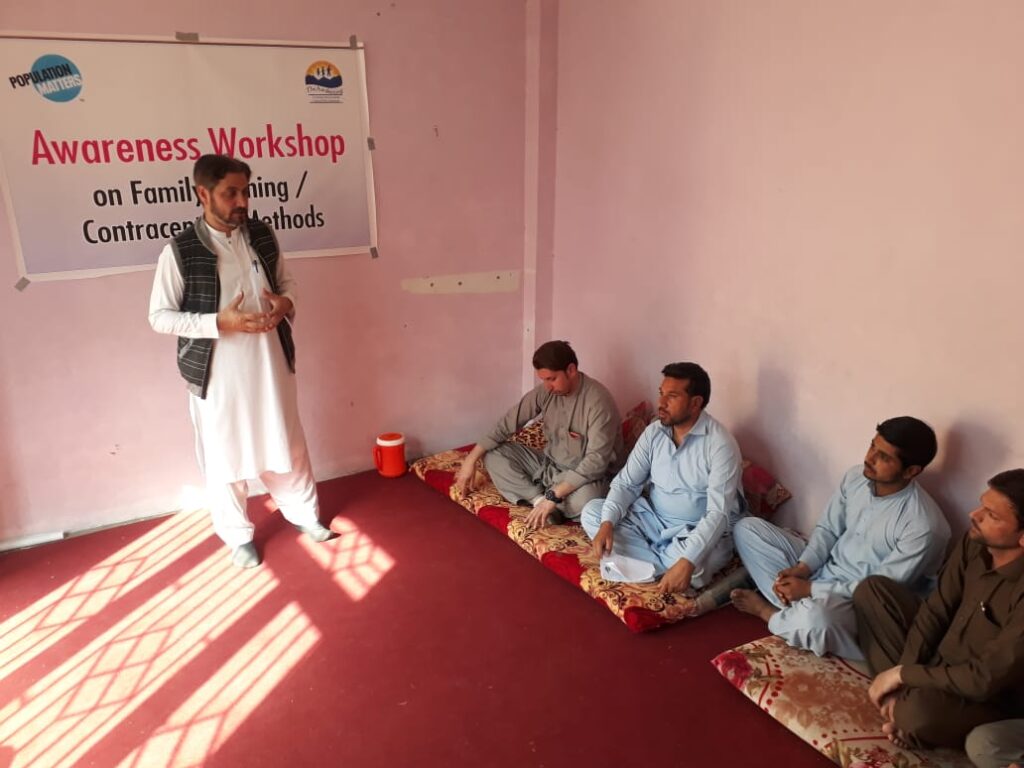 Survey Insights
The Awakening conducted surveys among 100 boys and girls from universities and various communities. Despite initial hesitancy due to the sensitive nature of the topics, the surveys unveiled valuable insights into their knowledge, perceptions, and practices regarding SRHR and family planning. These findings underscored the pressing need for increased intervention in SRHR education, family planning services, and access to contraceptives.
Empowering youth
The organisation successfully established both boys' and girls' groups of 150 members. These groups received comprehensive education on SRHR, including the benefits of family planning, spacing pregnancies, improving maternal and child health, and dispelling myths about contraception. Training sessions equipped them with accurate information, critical thinking skills, and the ability to engage in constructive conversations about these sensitive subjects.
Sex, family planning, and contraception are still considered taboo subjects here, but I've come to realise that they are essential aspects of a healthy sex life."

A member of the boys' group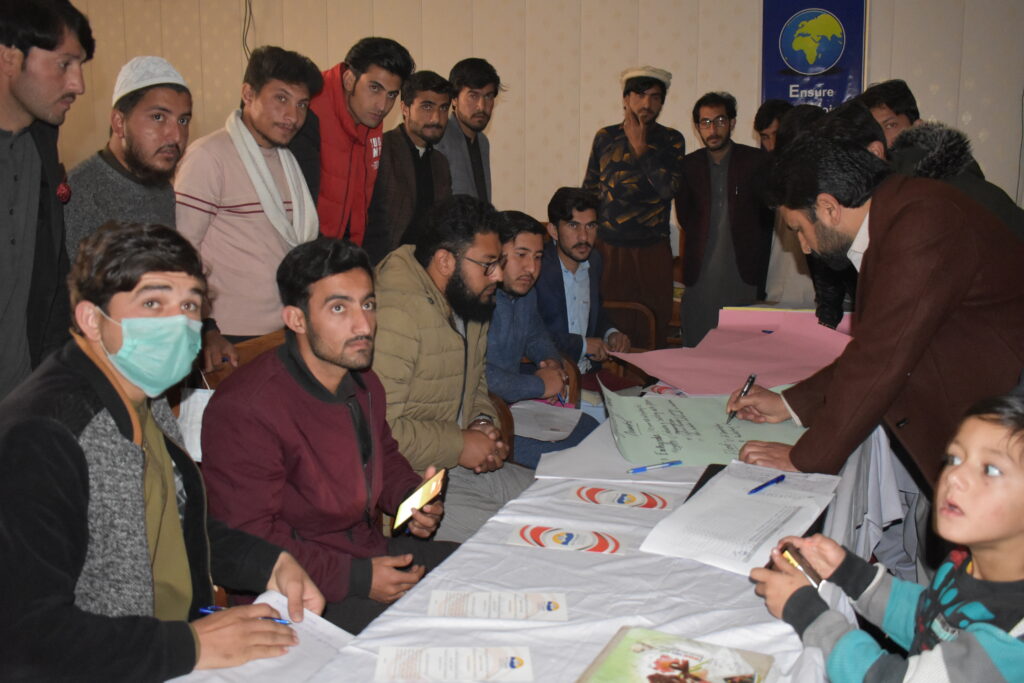 Participants were encouraged to use storytelling as a powerful tool to destigmatise these topics and promote understanding within their communities. They were further encouraged to become peer educators, sharing their newfound knowledge and experiences with peers, friends, and family members. Many participants expressed their changed perspectives, understanding the importance of these previously taboo subjects.
The Awakening also organised a leadership training workshop, "Empowering Girls as Agents of Change", which covered essential topics like family planning, abortion, storytelling, countering misconceptions about contraception, advocacy, leadership, human rights, media, and communication. The response from the girls was enthusiastic, as many had never realised the significance of these topics in their lives. They shared experiences of human rights violations due to early marriages, which limited their access to education, employment, and bodily autonomy, emphasising the importance of amplifying every voice and respecting the rights of all.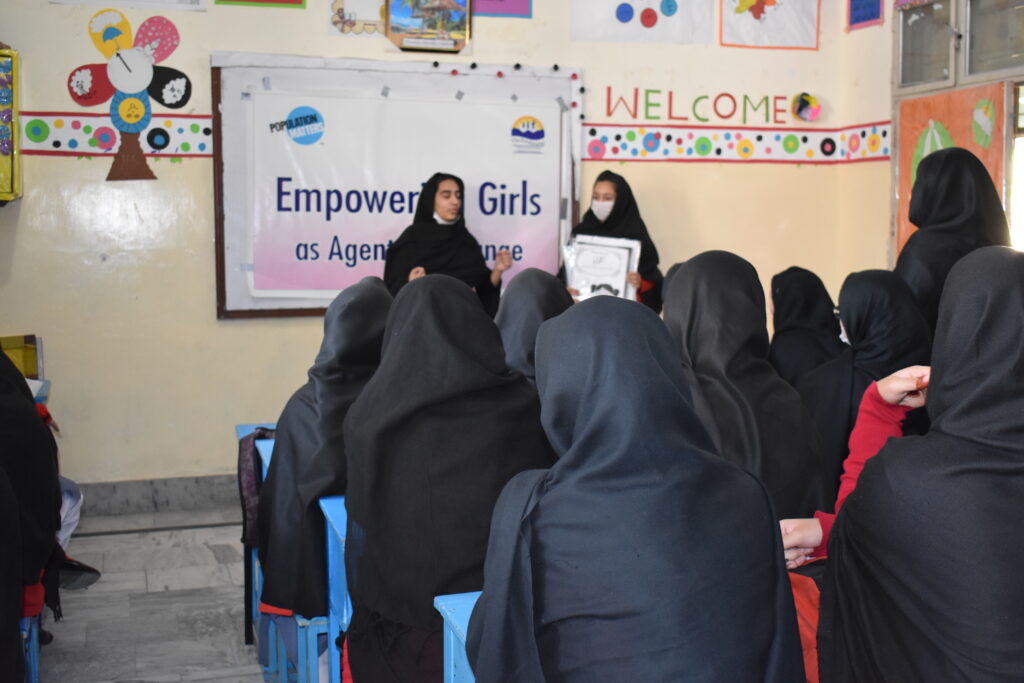 Engaging men and boys
To address the pervasive issue of violence against women and girls, The Awakening prioritised engaging with men, community elders, and boys. Training sessions and dialogues raised awareness about the impact of violence, promoted respectful relationships, and advocated for gender equality. Participants gained a deeper understanding of gender-based violence (GBV), stereotypes, communication, and the importance of bystander intervention.
I once believed that perpetrating violence against women and girls within the family and among relatives was a normal practice, with men having unquestioned authority over women. However, this training enlightened me, broadening my knowledge and understanding of girls' rights and the legal consequences for such transgressions."

A project participant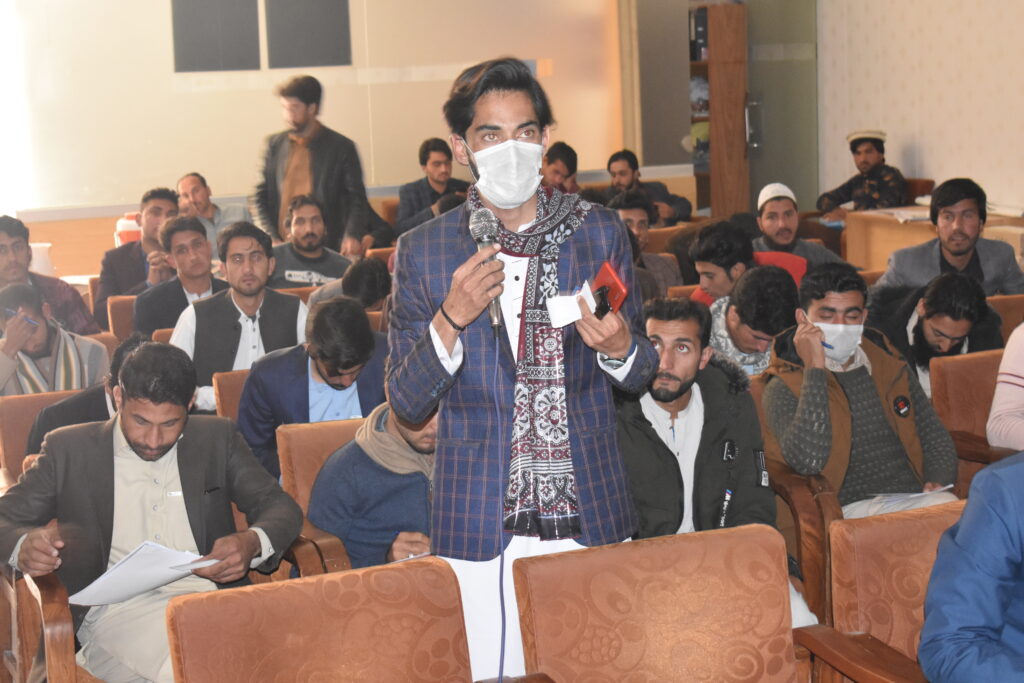 Sessions also encouraged men to empathise with women's experiences and perspectives. It helped them understand that bodily autonomy is a fundamental human right, and women should have the freedom to make decisions about their own bodies without external interference. They initiated discussions with men about how limiting reproductive rights can result in unsafe abortions, restricted healthcare access, and the perpetuation of gender inequality. Empowering women with bodily autonomy, they emphasised, ultimately benefits society as a whole.
Engaging religious leaders
One of the most remarkable aspects of The Awakening's work was their engagement with religious leaders and imams. In Pakistan, these figures play a significant role in shaping the minds of the community. By working with progressive imams, The Awakening successfully integrated family planning messages within the context of religious teachings, bridging the gap between faith and family planning.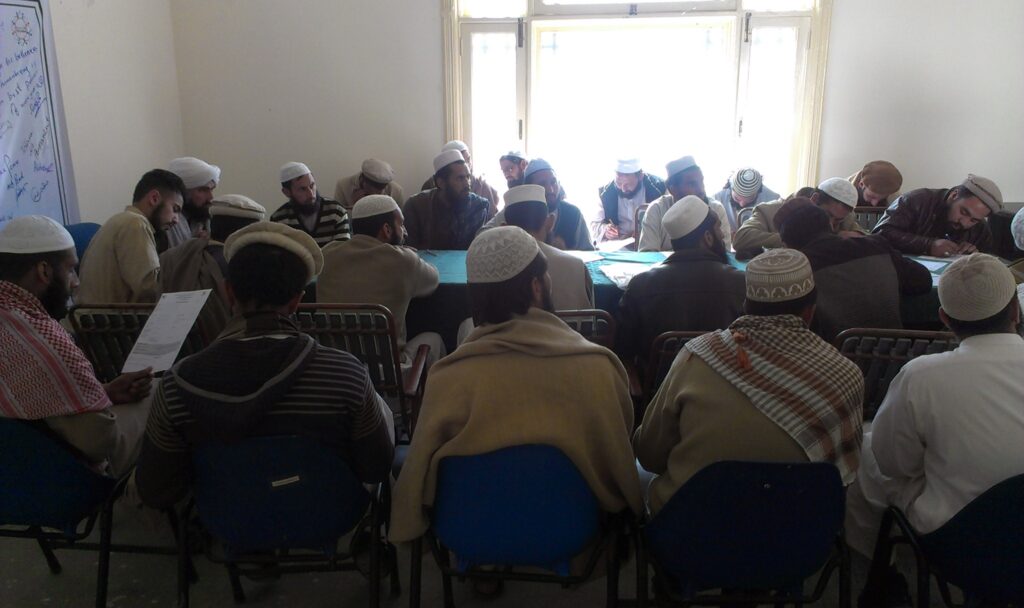 Training educators
Recognising the pivotal role of educators, The Awakening trained 35 teachers to create safe and supportive learning environments, address violence effectively, and promote gender equality. By raising awareness about violence against boys and girls and equipping educators with the necessary knowledge and strategies, they were able to contribute to the creation of safer and more inclusive learning environments.
Advocacy, awareness and access
Harnessing the power of social media and conducting radio programs, The Awakening extended their reach to a broader audience. They also facilitated meetings with pharmacy presidents to encourage the stocking of contraceptive products, ensuring greater access to these essential family planning and SRHR resources. With your support, The Awakening was also able to reactivate Saheli hotline for girls and young women seeking information and support regarding abortion, care, and family planning.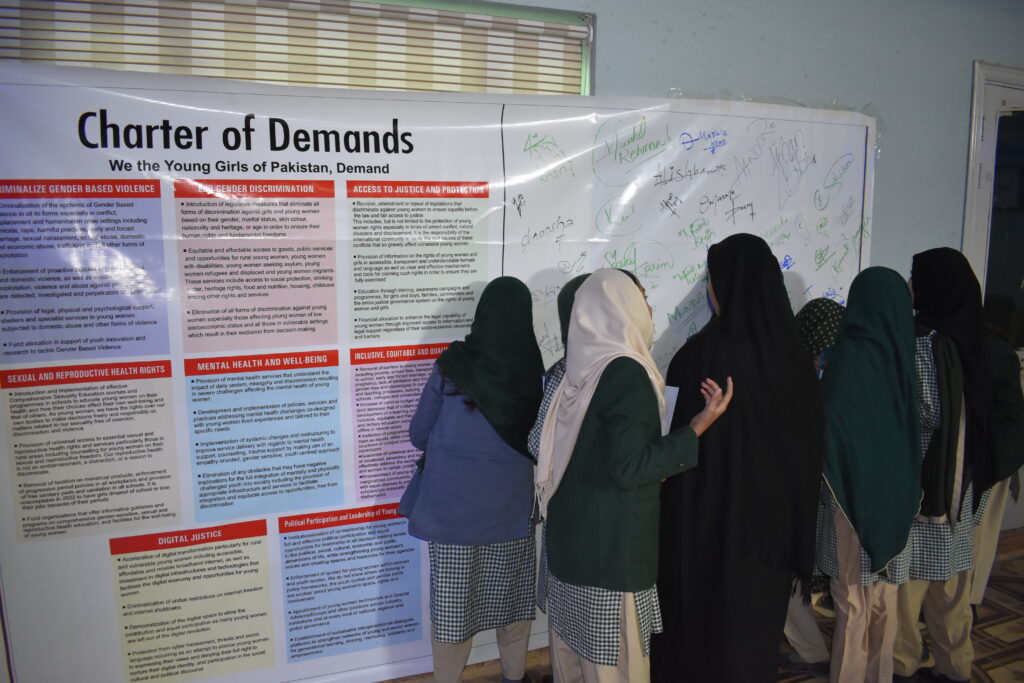 16 Days of Activism Campaign
The Awakening organised an event to support the 16 Days of Activism Campaign against GBV. The event comprised of discussions on Child, Early and Forced Marriage as a form of GBV and heard directly from women professionals; a lawyer, peace activist, police officer, SRHR activist and civil servant. This event raised awareness of child protection and laws related to child marriage. Discussions emphasised the need for awareness, education, and collective effort to effectively address GBV.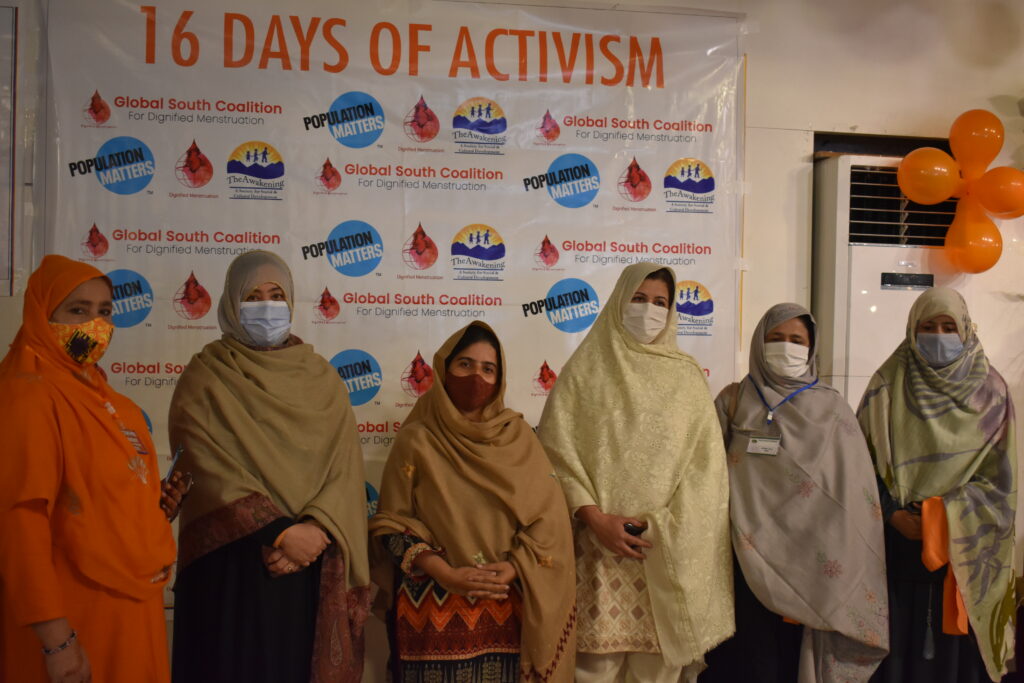 The Awakening's journey in Pakistan has been transformative and nothing short of an inspiration for us. By engaging with young minds, religious leaders, educators, and the broader community, they have taken vital steps towards a more equitable society. These initiatives not only empower individuals but also challenge deeply ingrained societal norms, paving the way for a brighter and more inclusive future.