Support KOMB GREEN Solutions to build emergency flood defences along the Nairobi River and protect the Korogocho People's Park from further damage. In working with local young people, you can be part of crucial climate change mitigation in one of Kenya's most vulnerable communities.
Earlier this year, 40,000 Kenyans were displaced during the "Long Rains" which led to flooding across the country. In the Korogocho informal settlement on the outskirts of Nairobi, the floods were much worse than in previous years. 
During the initial lockdown of the COVID-19 pandemic last year, many of you, our supporters, banded together to help the Korogocho community. With this support, we were able to provide the youth team of KOMB GREEN Solutions with sanitary and hygiene equipment, as well as condoms to distribute to street workers and at-risk young people. Properly equipped, they were able to continue their work as one of the only grassroots environmental regeneration projects working in Nairobi's most vulnerable communities.
By raising £2,000 for KOMB GREEN, we can ensure that their environmental projects continue, while providing family planning access and information to the entire community.
Even with the challenges of lockdown, the 70-member team of KOMB GREEN succeeded in turning the People's Park into a community hub. At least 300 children come to the playground every weekend, while vegetables grown in the urban garden are regularly donated to the community's poorest families, some of whom can't afford even one meal per day. The park has become a favourite spot for wedding ceremonies, while local services such as schools and police stations have been involved in tree-planting initiatives.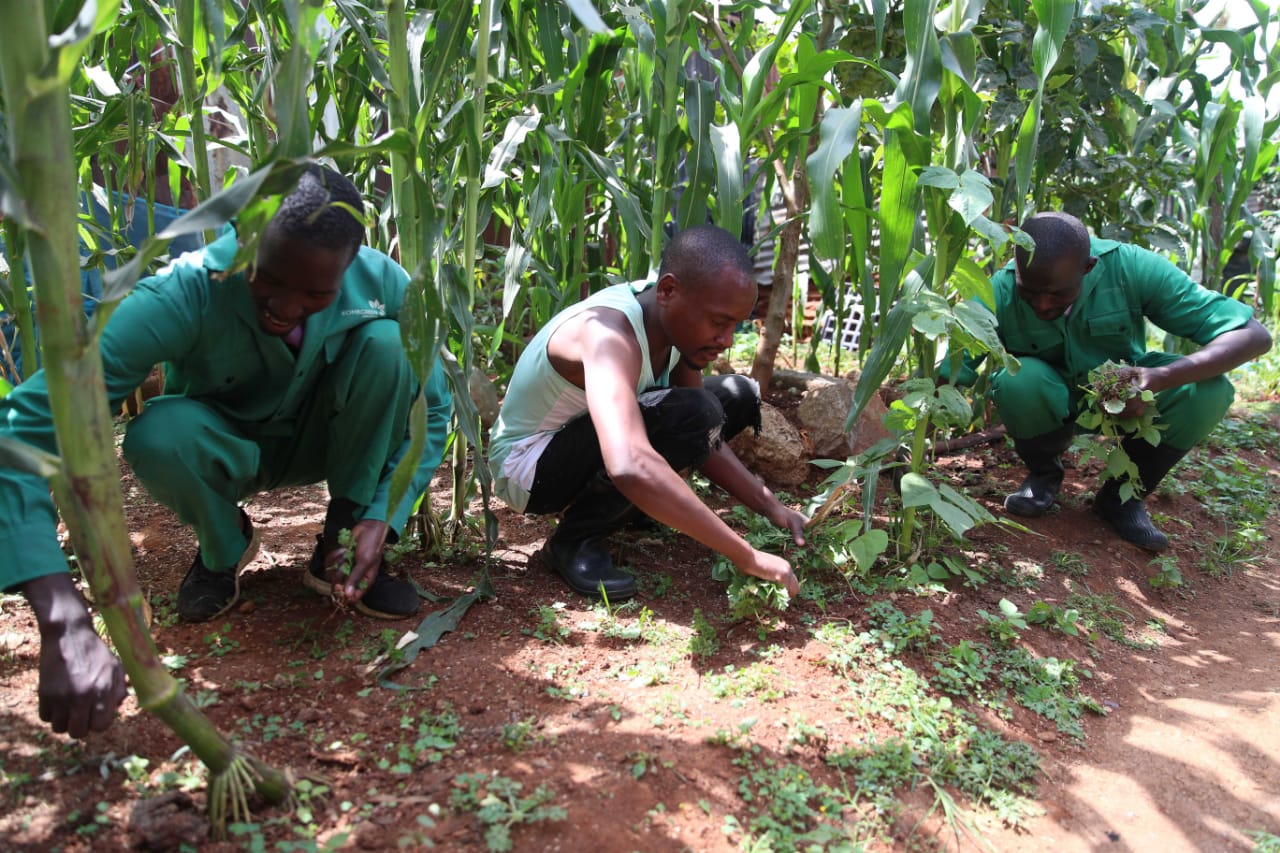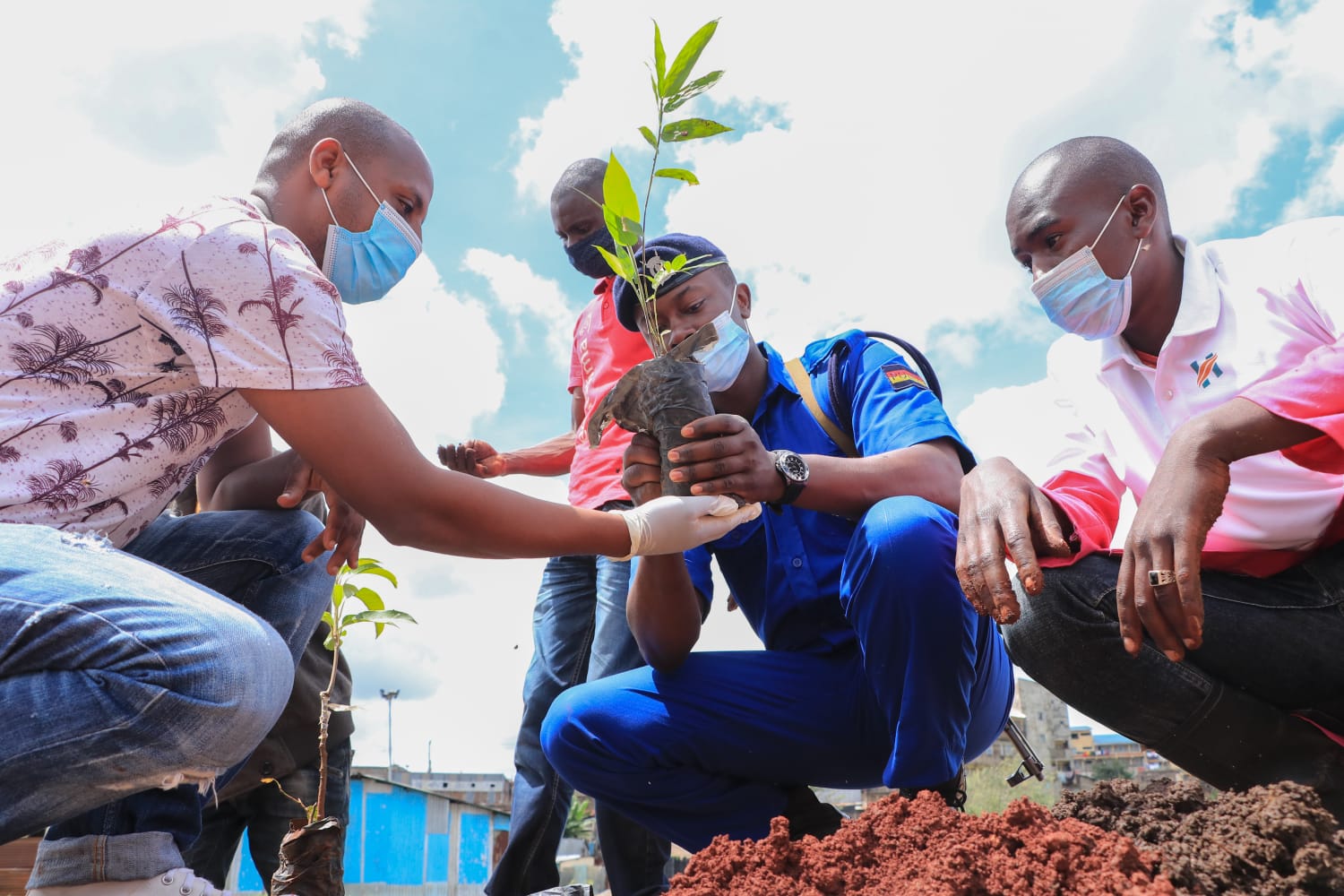 When the floods burst the Nairobi River's banks and parts of the People's Park were washed away, months of effort were ruined in minutes. Fruit trees carefully planted by school groups and young people were ripped from their roots. Fredrick Okinda, Chairperson of KOMB GREEN, witnessed the damage.
"The floods affected our emotions too, when we saw it sweep away the trees we planted in April. We want to raise gabions and extend them along the Nairobi River so that it will prevent the floods from damaging our People's Park and gardens in the future." – Fredrick Okinda
As well as installing gabion walls, made from heavy-duty wire and filled with rock, KOMB GREEN have an ambitious awareness raising and educational campaign that they are ready to deliver in the local community. They aim to increase food security and improve nutrition by leading workshops on organic agriculture, showcasing their innovative techniques such as using goat manure to grow fresh vegetables. 
These community-led programmes provide rehabilitation for young people like Debra, who was a sex worker before joining KOMB GREEN. She now enjoys spending time in the park with her daughter and is looking forward to bringing her own increased awareness of family planning and sexual health to local schools and women's groups as part of this next phase of programming.
"Being a member of KOMB GREEN Solutions has had a really good impact on me, due to the previous work I was doing as a commercial sex worker. Thank you to Population Matters for providing condoms, which reduced the risk I put myself in with that job. Due to the condoms distributed before, we will now be able to create more awareness on family planning and take these programmes to schools." – Debra, Komb Green member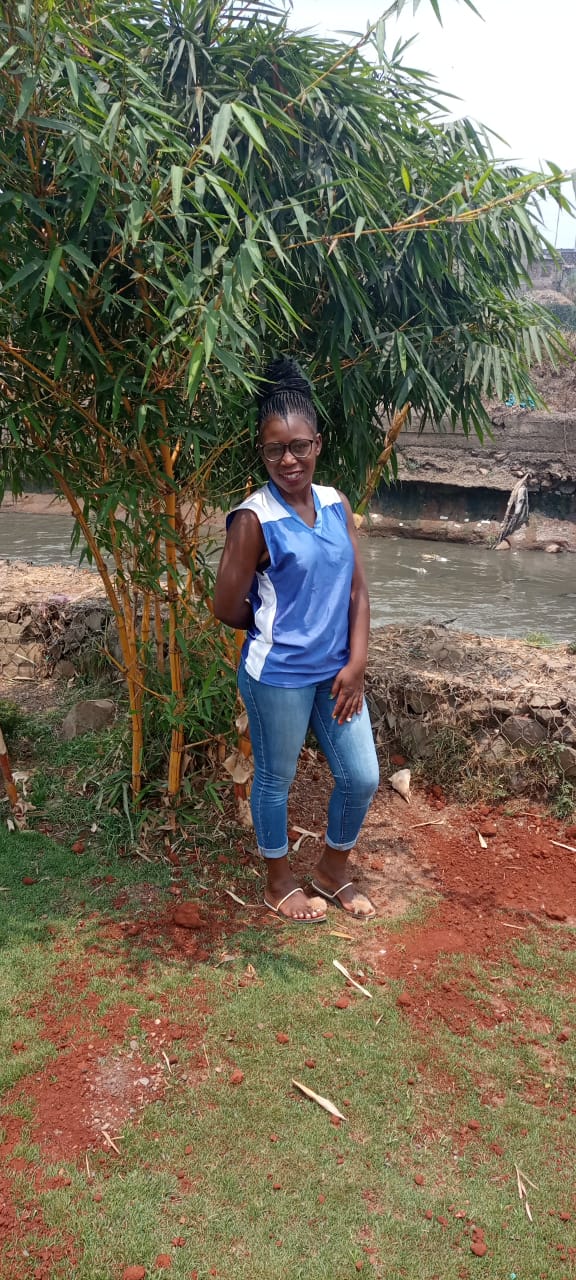 With Empower to Plan support, KOMB GREEN will be able to address gender-based violence and family planning through continued condom distribution, radio programmes on the Kariobangi radio station and murals painted by local street artists. The murals will showcase the importance of family planning and sexual health in maintaining a healthy community.
In this way, the dedicated team will not only mitigate the impacts of a rapidly changing climate and worsening floods, but will also lead an educational campaign unlike any seen before in Korogocho.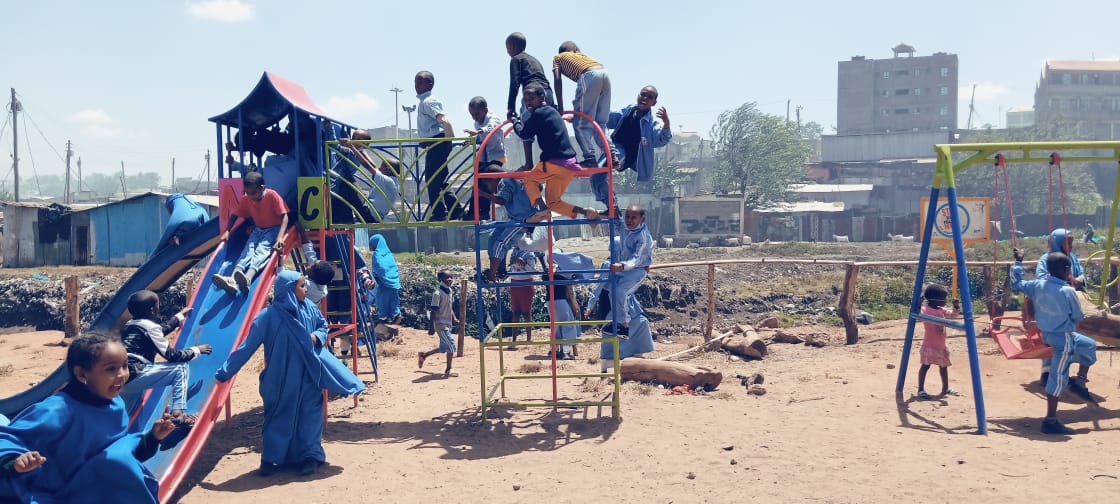 With your support of this emergency appeal, KOMB GREEN can engage youth in environmental protection and increase local resilience to climate change, while continuing to plant the seeds of change in their community.
£2,000 will ensure that KOMB GREEN Solutions can:
Install gabion walls to prevent further flood damage of the People's Park
Carry out family planning awareness-raising, including condom distribution with local women's groups and the painting of two large murals to showcase family planning methods and the denouncement of gender based violence
Complete five schools workshops in Kariobangi, discussing sexual health and reproductive rights while starting small-scale kitchen gardens
Reach the whole community through radio programmes on family planning methods
Plant bamboo and fruit trees along the banks of the Nairobi River 
Continue to provide Korogocho's most vulnerable families with food basket donations from the People's Park urban vegetable garden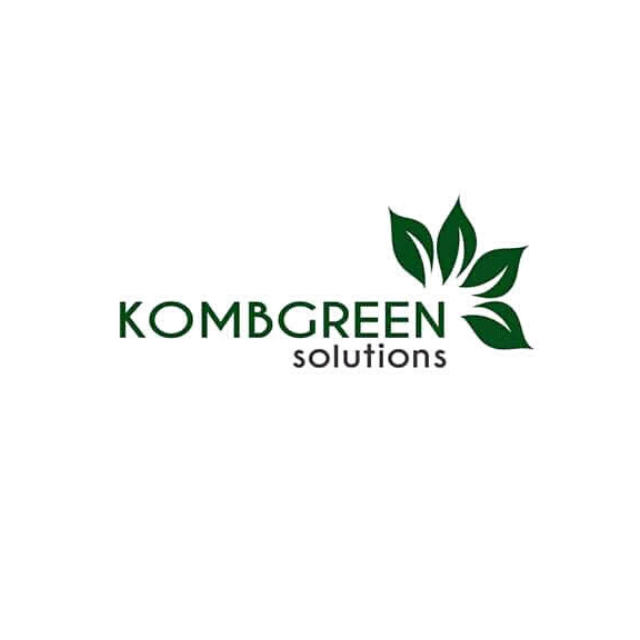 KOMB GREEN Solutions' Activities