With more than 8,000,000,000 people on the planet today, our population has become so large that the Earth cannot cope. It took until the early 1800s for the world population to reach one billion. Now we add a billion every 12-15 years.
Current world population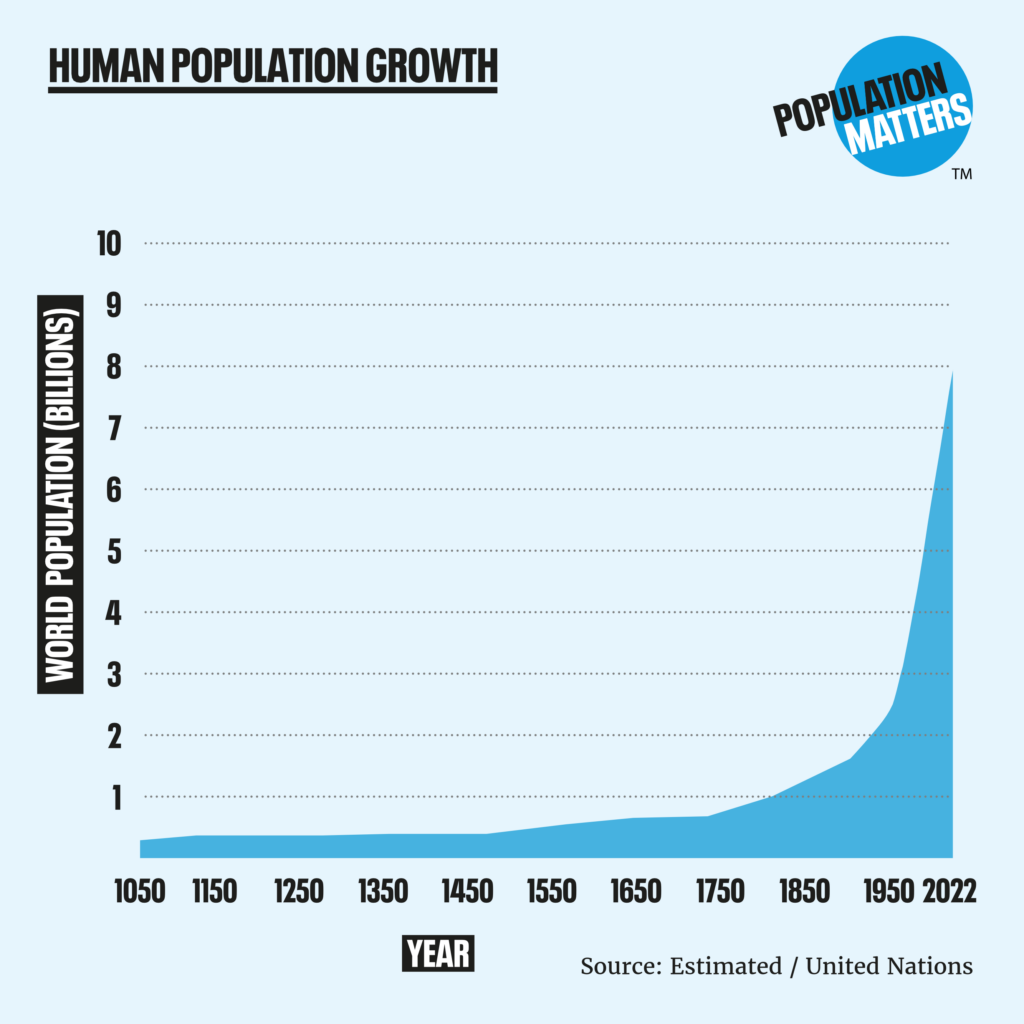 THE EARTH CANNOT PROVIDE FOR US ALL AND THE NATURAL WORLD IS PAYING THE PRICE
Biodiversity loss, climate change, pollution, deforestation, water and food shortage—these are all exacerbated by our huge and ever-increasing numbers. Our impact on the environment is a product of our consumption and our numbers. We must address both.
Population Matters
Population Matters is a UK-based charity working with partners, friends and stakeholders globally to achieve a better future for people and planet. Our vision is of a future in which our population co-exists in harmony with nature and prospers on a healthy planet, to the benefit of all.​
Please sign up below for our monthly newsletter to find out more!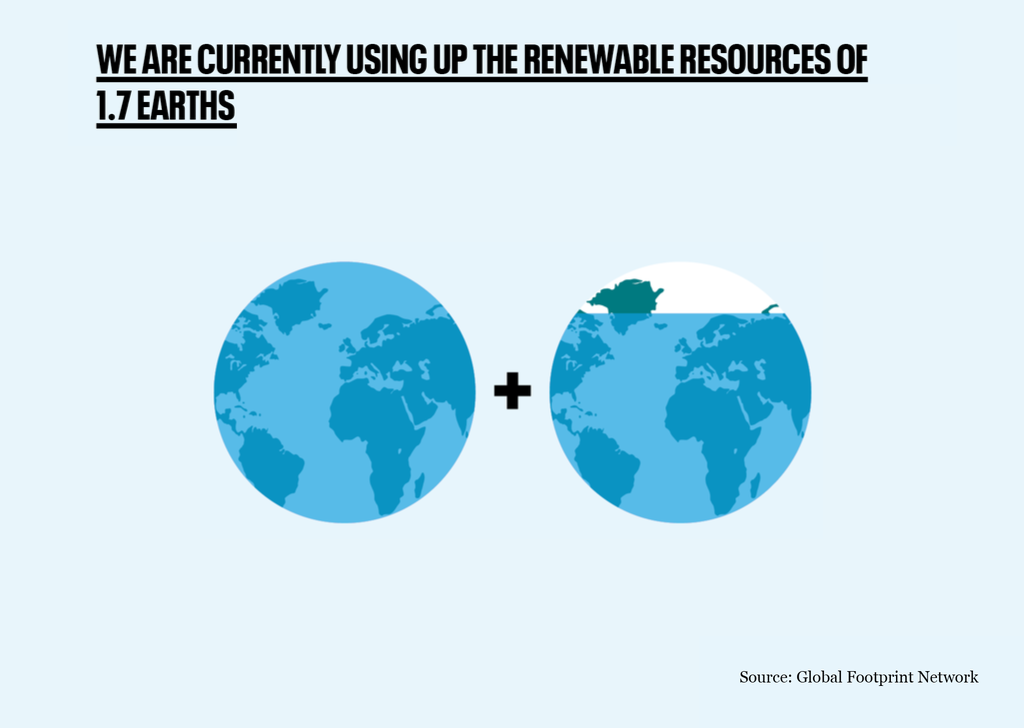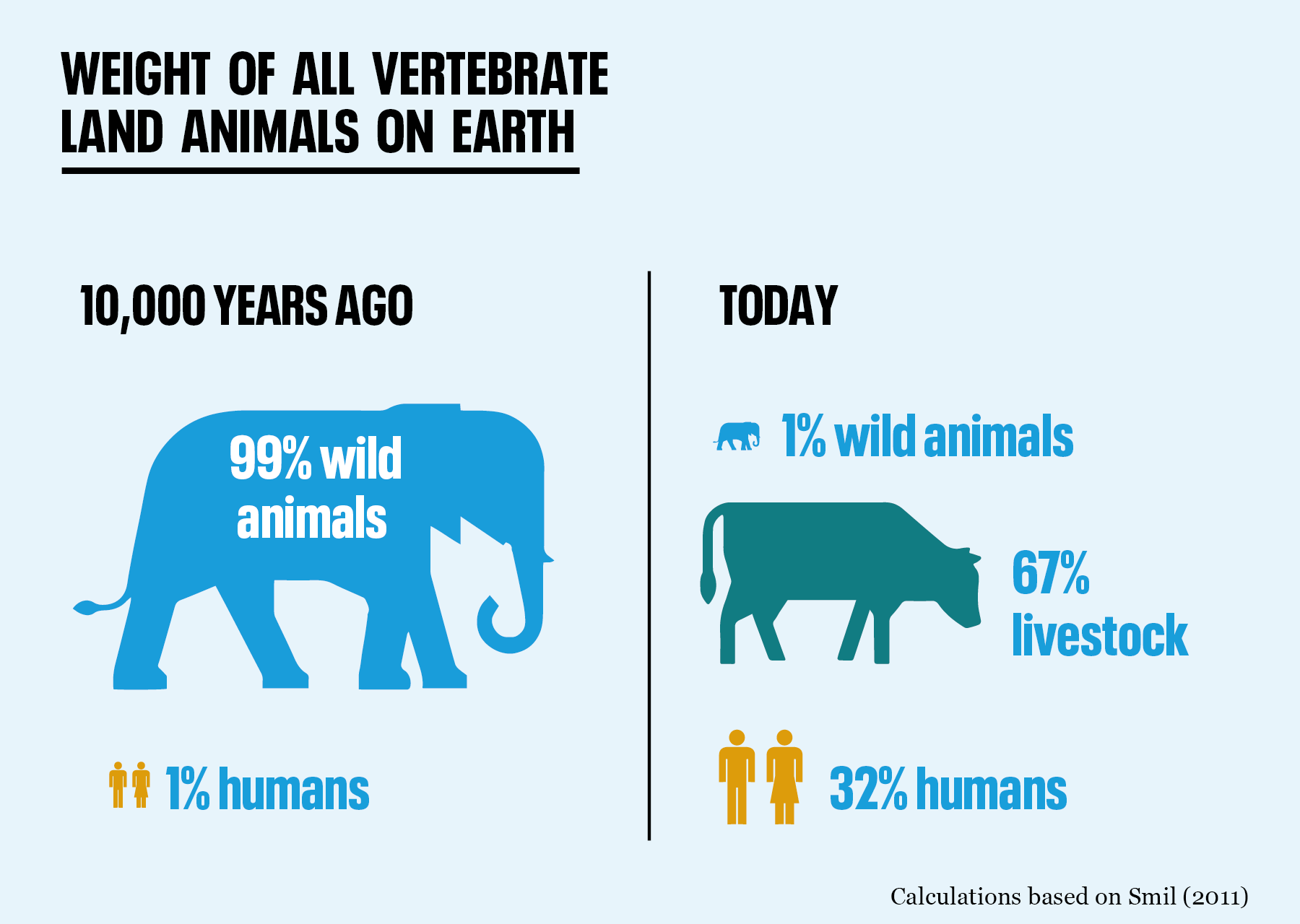 {"title":"Make a donation","appealText":"We rely on the generous donations of our supporters to continue doing our important work. Please consider making a donation.  ","amountConfiguration":{"Once":{"label":"","amounts":"5,10,15,25","contributionPage":""},"Monthly":{"label":"","amounts":"","contributionPage":""},"Annual":{"label":"","amounts":"","contributionPage":""}},"buttonText":"Donate","amountLabel":"","frequencyLabel":"","defaultFrequency":"Once","validateOtherAmount":false,"footerText":"","contact_id":null,"mode":"frontend","app_name":"wp-block-popmat-fundraising-2637645375"}
CLICK ON ANY OF THE HEADINGS BELOW TO FIND OUT MORE