The UK and Scottish Governments have responded to a letter from Population Matters seeking action to address the current environmental crisis with platitudes and complacency. In the case of the Scottish Government, their reply was sent eight months after we first contacted them.
For World Population Day 2018, Population Matters joined forces with other population organisations across the globe to call for government action in response to the Second World Scientists Warning (WSW), published in 2017. Signed by more than 20,000 scientists, the WSW spoke bluntly about the risk of "widespread misery and catastrophic biodiversity loss" unless urgent and specific action was taken to address environmental problems.
Those actions included boosting support for girl's education and family planning in order to reduce family size and population growth and "estimating a scientifically defensible, sustainable human population size while rallying nations and leaders behind that vital goal".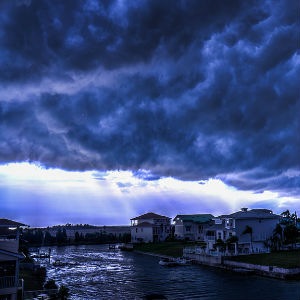 Ignoring the evidence
The UK government's response came three weeks after our letter. Rather than addressing the full range of environmental threats identified in the warning and our letter, it focussed on just one – climate change. The reply was from Clare Perry, Minister of State at the Department for Business, Energy and Industrial Strategy, rather than the Department for the Environment. It outlined the government's work and progress on the issue, lauding the Paris Agreement on climate change as "the right global framework for protecting the security and prosperity of future generations, while keeping energy affordable and secure for our citizens and businesses".
Among other signs of progress, the letter increased share of the UK's energy being derived from renewable sources and the welcome £5.8bn it has committed between 2016 and 2020 to help developing countries adapt to and mitigate the effects of climate change. However, it acknowledged no other environmental issues, did not refer to the World Scientists Warning and made no reference to population.
Far from indicating any recognition of the need for the fundamental changes the WSW called for, it was a generic reply.
North of the border
The Scottish Government's reply was slightly broader in scope but focussed primarily on biodiversity. Their reply, sent on 21 February 2019, eight months after our original contact, again outlined their activities and achievements, including restoring peatlands to fight climate change, protecting marine biodiversity and banning microplastics.
It concluded "that there a number of factors that are impacting the world's biodiversity. However, Scotland is committed to working towards a biologically diverse and sustainable natural environment on a range of fronts."
Again, no references were made to the World Scientists Warning, population or the contents of our letter.
Population Matters also sent letters regarding the World Scientists Warning to the Welsh Government and the UK's Leader of the Opposition, Jeremy Corbyn. No replies have yet been received from them.
Take Action
Government complacency and lack of leadership is the primary obstacle to overcoming our current environmental crisis.
Public pressure is essential.