In a powerful BBC documentary broadcast this week, Population Matters patron Chris Packham examined the challenges of population growth, and made an impassioned plea for "the elephant in the room" to become a core part of environmental debate. His programme has prompted an outpouring of positive responses (including almost 100 new members for Population Matters), making clear again how many people share his concerns.
the documentary
The hour long programme is no longer available from the BBC.
Chris Packham is one of the UK's most prominent natural history broadcasters, and a passionate campaigner to protect the natural world. In a wide-ranging and personal journey, he travelled the globe, witnessed the effects of overpopulation, consulted experts and discussed the issue with members of his own family.
With the Earth's resources and ecosystems struggling to cope with our current population of 7.7bn, the UN expects us to add another 3bn by the end of the century, unless action is taken.
"For me it's been the most important thing to think about for a long time. It is undeniably, the elephant in the room."
He discusses in the programme how the global population has doubled in his lifetime, and tripled in the lifetime of his fellow patron of Population Matters, Sir David Attenborough. With the Earth's resources and ecosystems struggling to cope with our current population of 7.7bn, the UN expects us to add another 3bn by the end of the century, unless action is taken.
Sir David spoke in the programme of the devastation caused by "fantastic population growth", including the transformation of once rich ecosystems into " green deserts".
In interviews surrounding the programme, Chris talks about the tragedy of the loss of species and biodiversity that both he and Sir David have witnessed, and how our increasing numbers also drive climate change, and make it more difficult to find effective solutions.
"More people, more consumption, more climate change; more people, more consumption, less wildlife."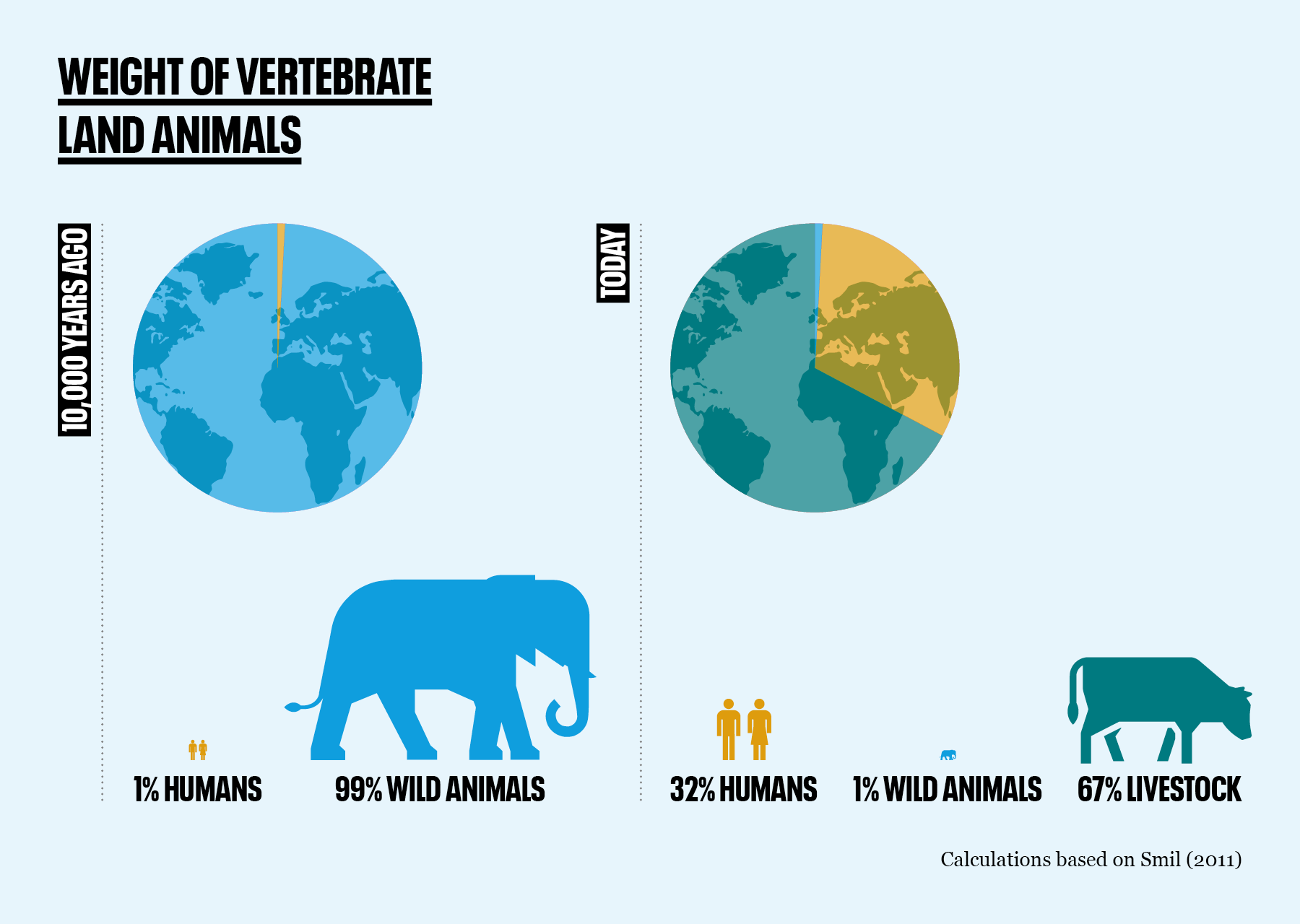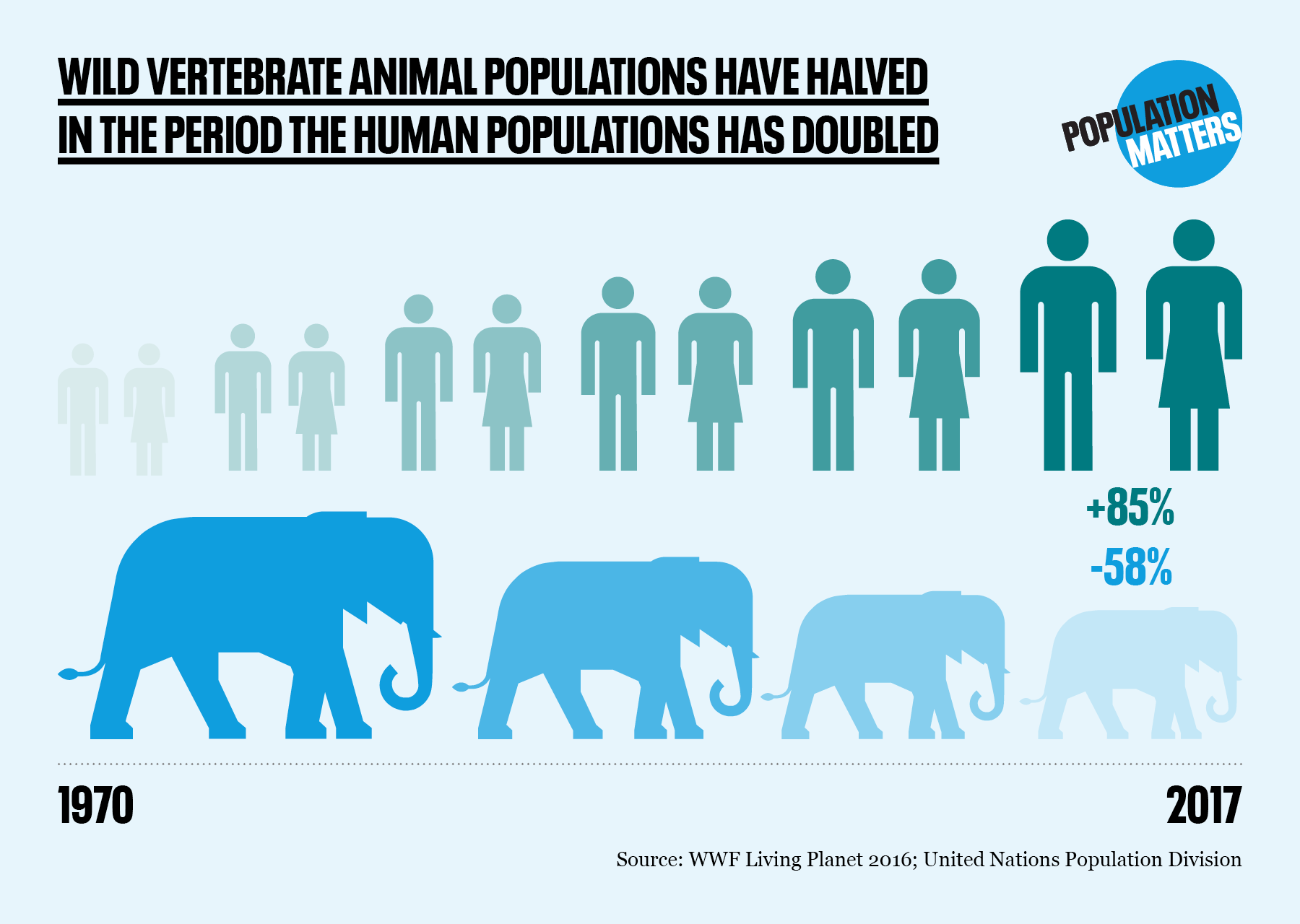 As Chris says, our environmental impact is a product of our consumption and our population, with each multiplying the effect of the other. In a wide-ranging investigation he visits the Brazilian megacity of Sao Paolo (population 20 million) where he learned about water shortages, and climbed the rubbish dumps of Lagos,where population is skyrocketing. His concerns about how it contributes to poverty and environmental problems in Nigeria amplify those made by Nigerian campaigners when we joined them in Lagos for World Population Day, last year.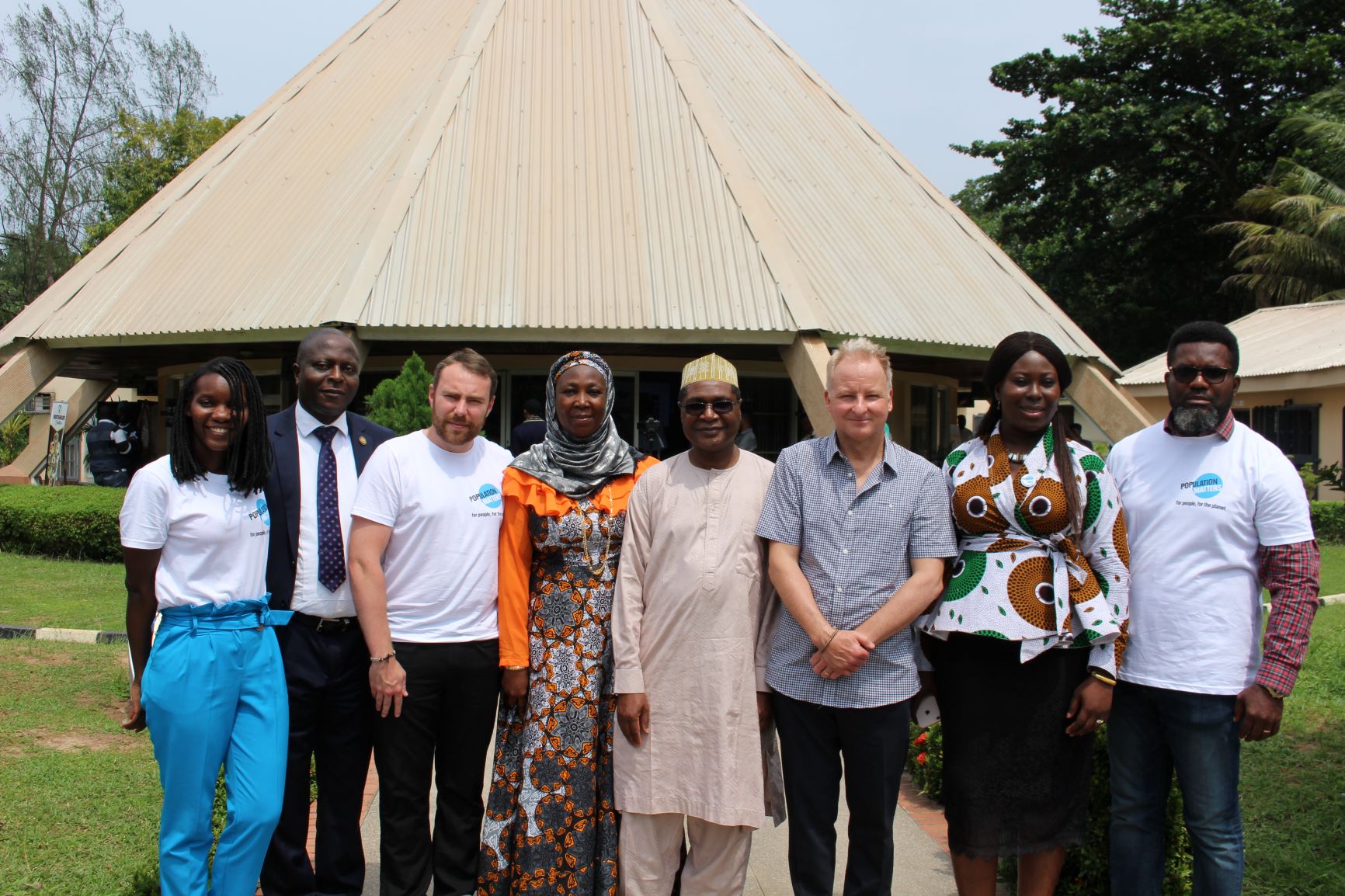 Current world population
Accepting our responsibilities
Chris does not, however, spare those of us in the developed Global North, talking about our – and his own – unsustainable consumption, and the profound responsibility where we are richer to address our own behaviours and choices.
"We're using up more than our fair share of the Earth's resources. It only works because others are underconsuming. You can't point the finger at large families of poor black children as being the problem. At this point, we are the problem. We are the principle consumers and the onus is on us to cut back to balance their increase, and they are quite rightly able to aspire to that increase."
That's why Population Matters encourages people to live sustainably, but also to think carefully about how many children they have. Choosing a smaller family is one of the most effective things that people in the developed world can do to reduce their impact on the world.
How do people react when they learn about population?
Better choices for a better future
We need to make many changes to solve our environmental crisis. Among those is taking positive steps to reduce and reverse population growth as soon as we can. On that score, the news is very good. The recipe for achieving that involves vital actions that empower people and improve their lives anyway.
End poverty and inequality
Empower women and girls
Provide good quality education for all
Ensure everyone has access to and can freely use effective, modern contraception
Provide people with information about the benefits of having smaller families.
Population Matters campaigns to achieve these goals. We are proud to have the support of passionate, wise and compassionate patrons such as Chris, Sir David and Dame Jane Goodall. You can find out more about the issues, who we are and what we do on this website.
It's time for a proper debate about population, and for action which benefits everyone, and ensures a healthy planet for future generations to live on. Please join Chris and Population Matters in working to achieve that vision.
"All our environmental problems become easier to solve with fewer people, and harder – and ultimately impossible – to solve with ever more people."

Sir David Attenborough
Chris Packham: 7.7bn and counting was broadcast on BBC2 on Tuesday 21 January 2020.