Dandelion Africa Director Wendo Aszed looks at how COVID-19 is affecting women in rural Kenya.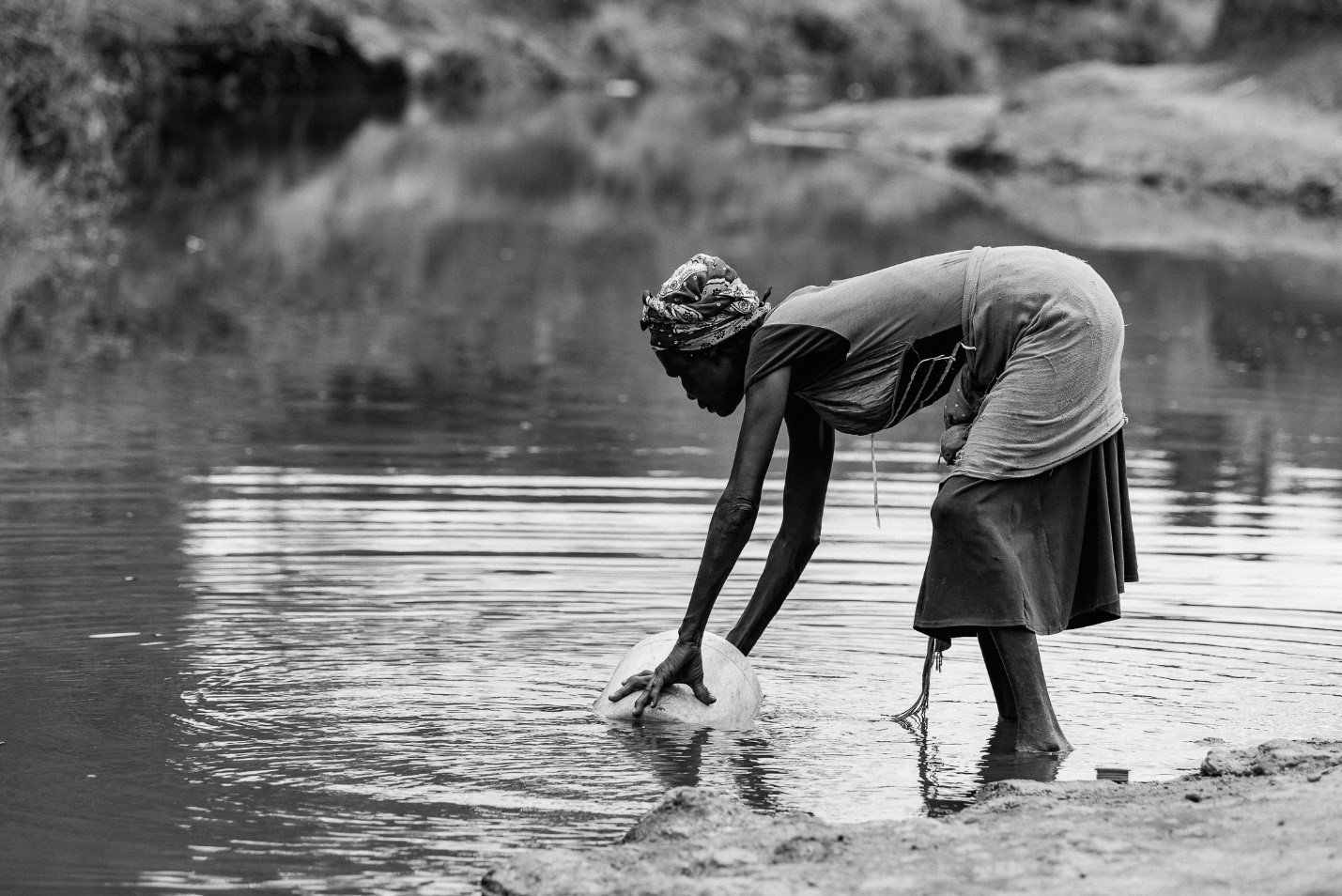 Today I woke up worried about a lady in my village called Ekadon. I worried about her mud hut with tinned roof, held by stones, that it would fall on her at night or be swept away by the raging March rains. I worried that she might not have a tippy tap by her door, to wash her hands every time she came back from her hustle. I worried about the brown water she stands in while she fetches it, if it is safe for her to drink, cook or wash. Ekadon comes from Baringo County where 39% of the population uses improved sanitation facilities while the rest, 61% have no access to improved sanitation facilities and relieve themselves in bushes, pit latrines and rivers.
I worried about her access to contraceptives in these uncertain times.
Worldwide, more than one billion people lack access to  healthcare due to distance to health centres, but with the current COVID-19 pandemic, life-saving sexual and reproductive health (SRH) services have been severely disrupted due to shortages that were already experienced in countries like Kenya. This will also hamper authorities' ability to respond to gender-based violence (GBV), at a time when women and girls need these services most. I do not know exactly how this current pandemic will play out in terms of rural-community implications for sexual and reproductive health and rights.
A historical analysis of global epidemic response has described a toxic mix of blaming and lack of concern with the effects of pandemics on gender dimensions. We are already seeing some of these effects with COVID-19 and the impact particularly on women's health, economic and social well-being in rural areas.  
While I welcome the Kenyan Government's recent announcements on income tax relief and recruitment of additional health care workers, there are still areas of concern on how to cushion informal workers – which many women are. I am concerned that the lessons from other countries may not be fully informing our government's reaction on issues such as quarantine, limiting movement, protection against GBV and protocols on handling SRH.
COVID-19 has significantly affected the work of Dandelion Africa. As a community-based organisation, our work is to improve the economy of communities living in rural marginalised areas through providing opportunities for education for girls and providing contraceptives for women and girls with unmet needs. With schools closed and most families unable to afford basic needs, girls are vulnerable to sexual abuse and domestic violence. Women on the other hand bear the burden of both domestic work, violence and unintended pregnancies.
Due to social distancing, we are unable to hold our Mobile Outreaches that take reproductive health to people in hard to reach areas. Over 10,000 women who depend on our door-to-door or village-to-village services are susceptible to unintended pregnancies during this period due to lack of access.
Although our Back Pack Nurse Model that encourages women and girls to access services at our designated safe spaces in 18 villages is still active, we are unable to reach thousands of women who need contraceptives.
People on social media joke that nine months from now, the children who will be born, in some tribes, will be called Corona Andrews, Quarantine Molo and such like. But the reality is that thousands of women who will not be able to access contraceptives will have one more child they cannot afford to feed, one more pregnancy denying them time for productive work and one more reason to stay in abusive relationships.
Access to contraceptives gives women the choice to decide when to have a child, and in this uncertain COVID-19 time, rural women do not have the luxury of choice. SRH services are not a priority right now, yet they should be a priority every day.
Wendo is the founder and Executive Director of Population Matters Empower to Plan partner Dandelion Africa, a grass-roots organisation based in Mogotio, Kenya, which focuses on women's health and economic empowerment. She has dedicated herself to the welfare of women and girls in rural areas, after her best friend died of HIV-related disease. Along with economic and skills-training, Dandelion Africa provides health information to youths in and out of schools and has constructed a Level 3 Medical Centre. 
Learn more about Dandelion and support their vital work here.
The views expressed in guest blog posts do not necessarily reflect the opinions and position of Population Matters.
Empowering women in rural communities: Wendo Aszed