On the UK's Relationships and Sex Education Day, Population Matters Campaigner Katrina Dixon lays out why quality sex education is key to protecting lives and the environment.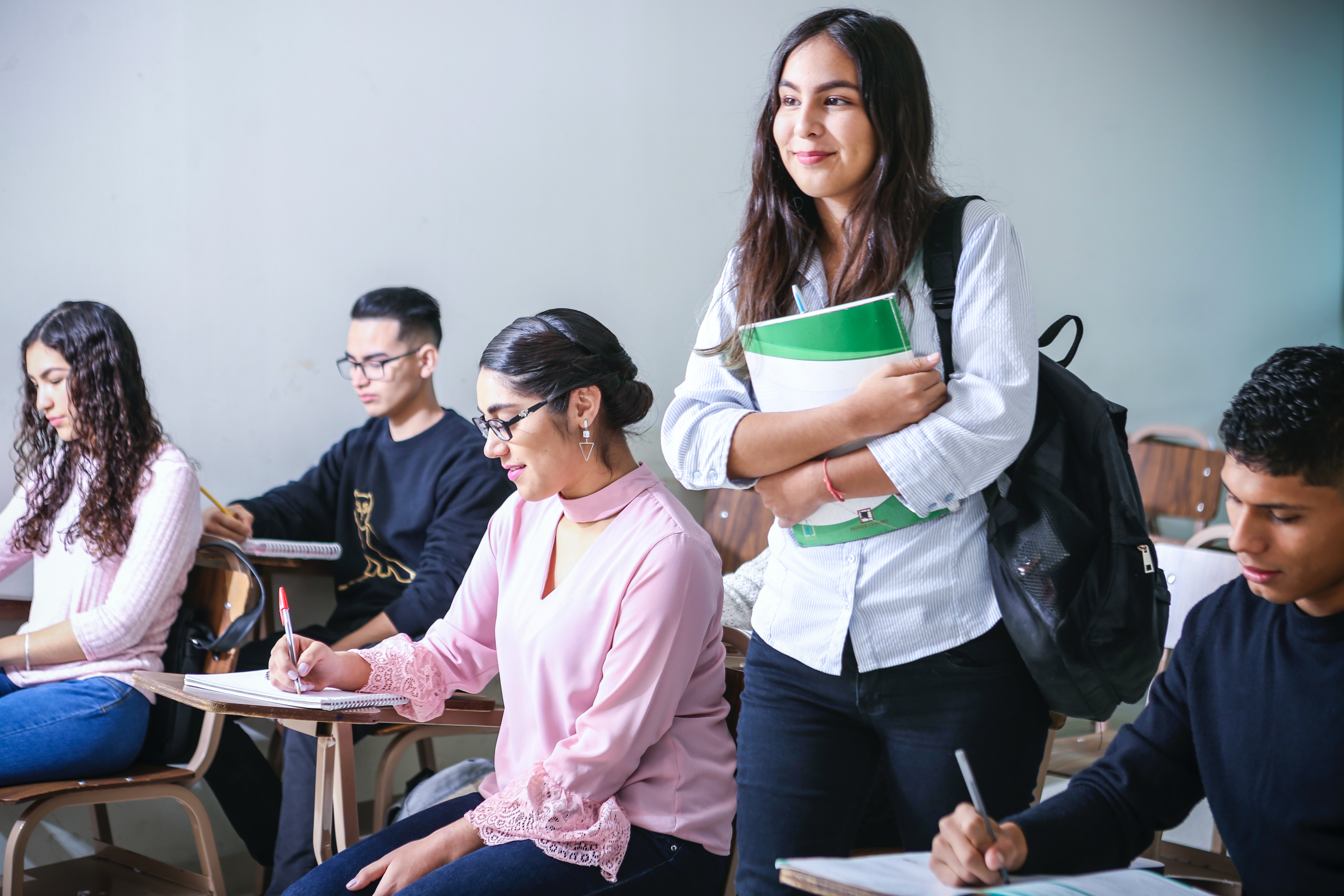 Just weeks before today's Relationships & Sex Education (RSE) Day in the UK, the government's Department for Education announced that it would allow schools to delay compulsory relationships and sex education until summer next year. RSE was set to become compulsory in England's state primary schools and secondary schools from September this year. This has now been pushed back to give schools more time to prepare their curriculum and recover from closures during the Covid-19 crisis.
Although England achieved a reduction in the under-18 conception rate between 1998-2017 by almost two-thirds, following the Government's launch of its 10-Year Teenage Pregnancy Strategy for England in 1999, the rate of conception amongst teenagers remains higher than many comparable western European countries. More than half of under-18 conceptions in England and Wales in 2017 resulted in an abortion – the highest percentage in over 25 years. As one of Europe's strongest economies, there is no excuse for the UK to continue to have such a high teenage pregnancy rate.
Even more worrying is the fact that inequalities still exist between and within areas of the UK. The teenage conception rate in 2018 was higher in the 50% most deprived areas in England.
Although progress has been made, clearly more needs to be done to improve RSE provision, and access to contraceptives and sexual and reproductive health services for young people in the UK. In 2018, Public Health England published its Teenage Pregnancy Prevention Framework to address these issues.
However, last year, one of the UK's longest-running sexual and reproductive health charities, the Family Planning Association (FPA) went into liquidation after operating for almost 100 years. Unprecedented family planning funding cuts in the UK over the past five years, alongside the delay in the rollout of statutory RSE and the impact of COVID-19, will likely have far-reaching long-term implications for both young people and the planet.
The Case for Relationships & Sex Education
Providing comprehensive relationships and sex education to all young people from an early age is essential. Inclusive discussions about consent, healthy relationships, sexual orientation and sexually transmitted diseases, can save lives and empower adolescents with bodily autonomy and integrity, whilst reducing teenage conception rates.
The evidence is clear: international studies have identified a strong link between the provision of high quality relationships and sex education, contraception use and impact on teenage pregnancy rates. Research also shows that countries with more open approaches to young people's sexual health, including the provision of comprehensive RSE, increased parental communication and easily accessible contraceptive services, have lower teenage conception rates.
Project Jiwsi delivers relationships and sex education to vulnerable young people in Wales. The project was set up through the Family Planning Association, and continues to operate with funding support from a number of organisations, including Population Matters' own Empower To Plan fundraising scheme. Mel Gadd, project co-ordinator, knows firsthand the difference that RSE can make: 
Project Jiwsi has worked with vulnerable young people in North Wales for over 17 years, delivering inclusive relationships and sex education. We regularly meet young women who haven't had the appropriate contraceptive education to empower them to believe that their fertility, both now and in the future, is within their control. Good quality and timely RSE can make all the difference to these young women as they progress through life.

Mel Gadd, Jiwsi
Young people who have received RSE are more likely to delay having sex, and use contraceptions the first time they have sex. Young women that cite school as their main source of relationship and sex education are less likely to become pregnant by the age of 18 and experience unplanned pregnancy later in life.
The Cost of Unplanned Pregnancies on People and Planet
Unintended pregnancies have significant human and economic costs. These costs are further exacerbated in the case of unplanned teenage pregnancies.
Research has shown that teenage pregnancy is associated with poorer outcomes for both young parents and their children. Teenage mothers are less likely to finish their education, are more likely to bring up their child alone and in poverty, and have a higher risk of mental health problems than older mothers."

Nuffield Trust
Unplanned pregnancies increase population growth and the pressures placed on natural resources and the environment. In countries like the UK, where consumption is far higher than the developing world, each new person will produce around 70 times the CO2 of somebody born in Niger.
As a developed country that consumes far more than many countries across the globe, the UK has a responsibility to protect the earth and its finite resources. One way that this can be achieved is by providing equal access to quality RSE from an early age. Including content in the curriculum about making considered choices about family size, and the impact of a growing unsustainable population alongside higher consumption levels in the UK, will ensure that young people are fully equipped to make decisions about their futures and their impact on the environment.
Putting Family Planning on the UK Curriculum
As schools across England prepare to deliver RSE, it is vital that family planning is not left out of the curriculum. Encouraging discussions around thoughtful family planning can empower adolescent girls – and boys – with the knowledge necessary to plan for their futures, including the consideration of whether or not they wish to have children and how many children they would like to have, alongside alternative options like adopting and fostering. Equipping our young people with the information and tools that they need to have children by choice rather than chance means ensuring a better future for the next generation, and the planet.
To mark today's Relationships & Sex Education Day and celebrate the importance of RSE, we have put together a directory of family planning resources in the UK.