Population Matters Campaigner Katrina Dixon reflects on what we have achieved through our Empower to Plan programme so far this year, and the continued support needed for the people of Kibra slum in Kenya.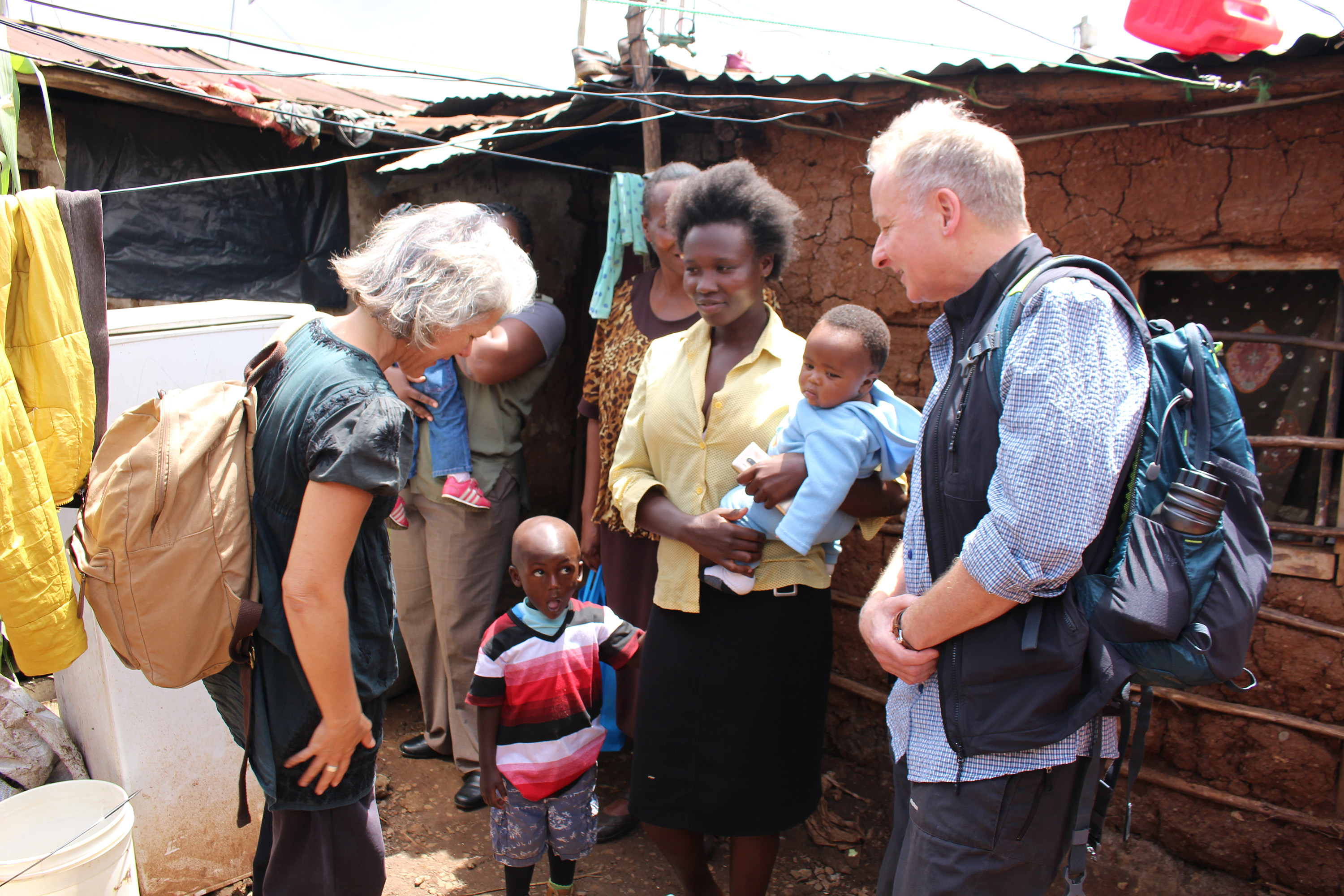 Inspirational youths
When Population Matters' Director Robin Maynard, and Florence Blondel, Campaigns and Projects Officer, met Brian Omariba, the founder of Ghettoh Clean Youth Group during their trip to Nairobi for the ICPD25 summit in November last year, they were impressed with his resourcefulness and drive to improve the lives of his community in Kibra slum, Kenya.
"Ghettoh Clean Youth Group was founded in 2016, right after I finished high school in 2015. I couldn't manage to go to college or university since my parents couldn't afford to pay for my fees, I was frustrated since I couldn't imagine being idle as I knew its consequences having been brought up in the slum. I got passionate about trying to get a solution regarding the bad image of our environment. On a daily basis, I always woke up early in the morning with some of my friends and did some clean up in the small narrow river…we realized that there was some change but still we were not satisfied with some of the residents who still lacked awareness. So I spent two months hustling for some money for an environmental campaign and also for purchasing the polythene bags which were used at that time. I initiated a garbage collection activity after holding the campaign in Kibra."

– Brian Omariba, Founder of Ghettoh Clean Youth Group 
Brian also had plans to scale up the few family planning services offered in the community including sexual education, covering prevention, and management of STIs.
When the coronavirus crisis began just a few months after our visit to Nairobi, our thoughts immediately went out to Brian and his community. Kibra slum had always been in a precarious state characterised with widespread poverty, congestion, water scarcity, and bad sanitation. The pandemic was only going to exacerbate these issues and how, we wondered, would the community be able to control an outbreak? 
We set up two emergency response projects through our Empower to Plan scheme, for Ghettoh Clean Youth Group, and KOMB Green Solutions, another community-led group based in the nearby slum of Korogocho. Thanks to the support of Empower to Plan donors, the targets for the two emergency crowdfunders were reached in record time. Both groups were able to purchase and install tippy tanks and taps with water, bar and liquid soap for handwashing, as well provide a small daily payment to the volunteers overseeing the proper use of the new facilities. The funding also allowed for the purchase of personal protective equipment, including face masks and gloves. A delivery of more than 6,000 condoms was also made by DKT International Kenya to be distributed at handwashing points, helping to offset the shortage of contraceptives as a result of the pandemic.
The small act of providing easy access to condoms during the pandemic is vital, particularly for the women and girls in the region, many of whom make up part of the more than 200 million women and girls worldwide who still have an unmet need for modern contraception. As healthcare resources have been re-allocated in response to the pandemic, the choices and options available to women and girls have decreased ever further. At the same time, facing economic uncertainty, families are more likely to resort to child marriage, whilst girls are more likely to be taken out of school to help with increased care and domestic work. Gender-based violence including rape, early and unintended pregnancies, and maternal mortality all increase as a result. 
In addition, the funding enabled the Ghettoh Clean and KOMB GREEN teams to continue their conservation work through the purchase of equipment necessary to clean-up the environment, including wheelbarrows, gumboots and overalls, soil and plants.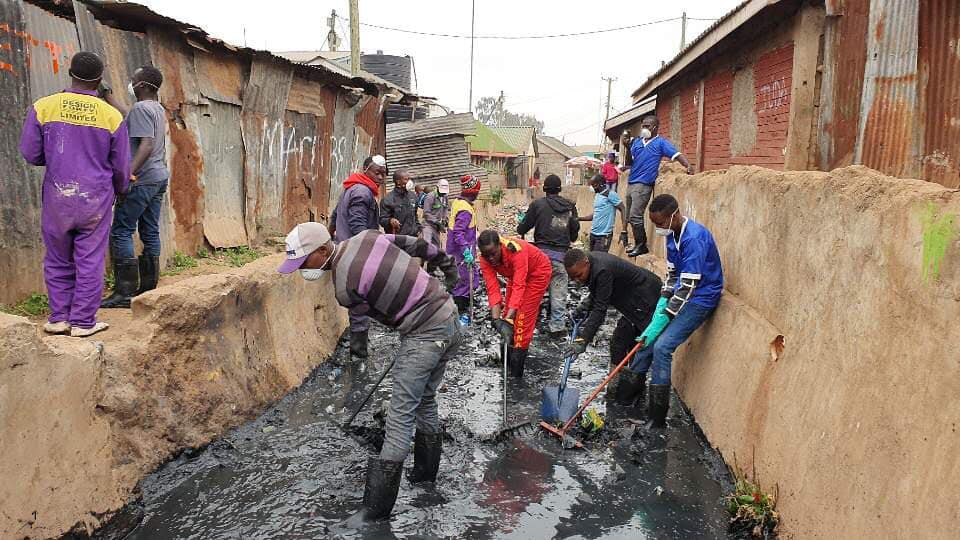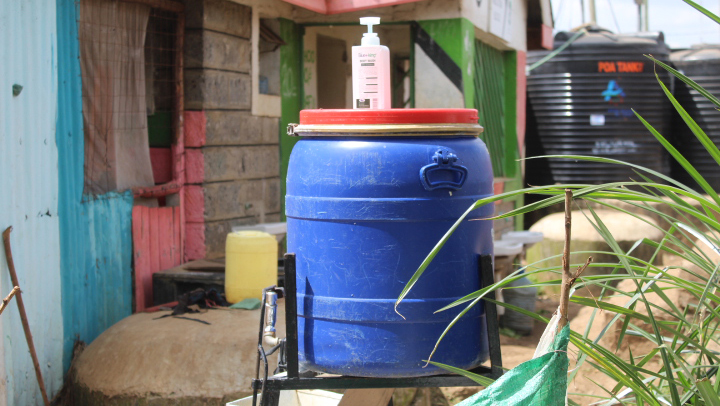 A Continuing Crisis
Unfortunately, the health crisis continues, with 35,103 confirmed coronavirus cases in Kenya at the time of writing. The people in Kibra face ongoing uncertainties, as Brian explains:
"There has been a worrying rise in coronavirus cases in Nairobi, where our slum is. People have been losing their livelihoods and their homes."
Brian himself has struggled to support his family, the pandemic having forced the closure of his small milk business.
With no sign of coronavirus cases abating in the region, and the pressure on health care services mounting, emergency supplies are beginning to run out. To fight the virus, Ghettoh Clean Youth Group are in desperate need of maintaining their new handwashing points over many months to come. But to do so, they must purchase more water and soap, and provide volunteers with the small payment required to manage the stations and continue the vital distribution of condoms. To continue the work in improving sanitation in the area, they must also expand their solid waste management scheme to cover a wider number of households.
As a result of the continued challenges faced by Brian and his neighbours in Kibra, we took the decision to set up a second emergency crowdfunding project for Ghettoh Clean. In a densely populated slum, where the possibility of adequate sanitation and self-isolation against the coronavirus is minimal, this funding boost will continue to give hope to our friends in Kenya.
Take action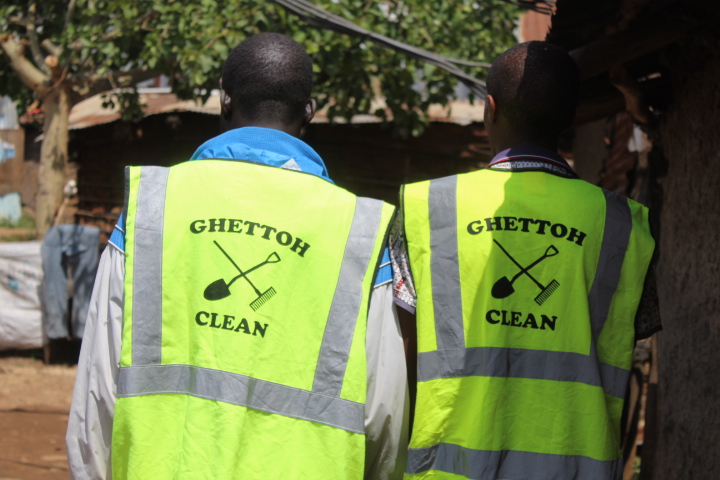 Will you help support Brian and his community through the many uncertain months to come?