On 4 February 2021, Population Matters held a live-screening of the population segment of the important new documentary Endgame 2050, followed by a panel discussion with the film-maker Sofia Pineda Ochoa, reproductive health expert Alisha Graves, and our esteemed Patrons Professor Paul Ehrlich and Leilani Münter.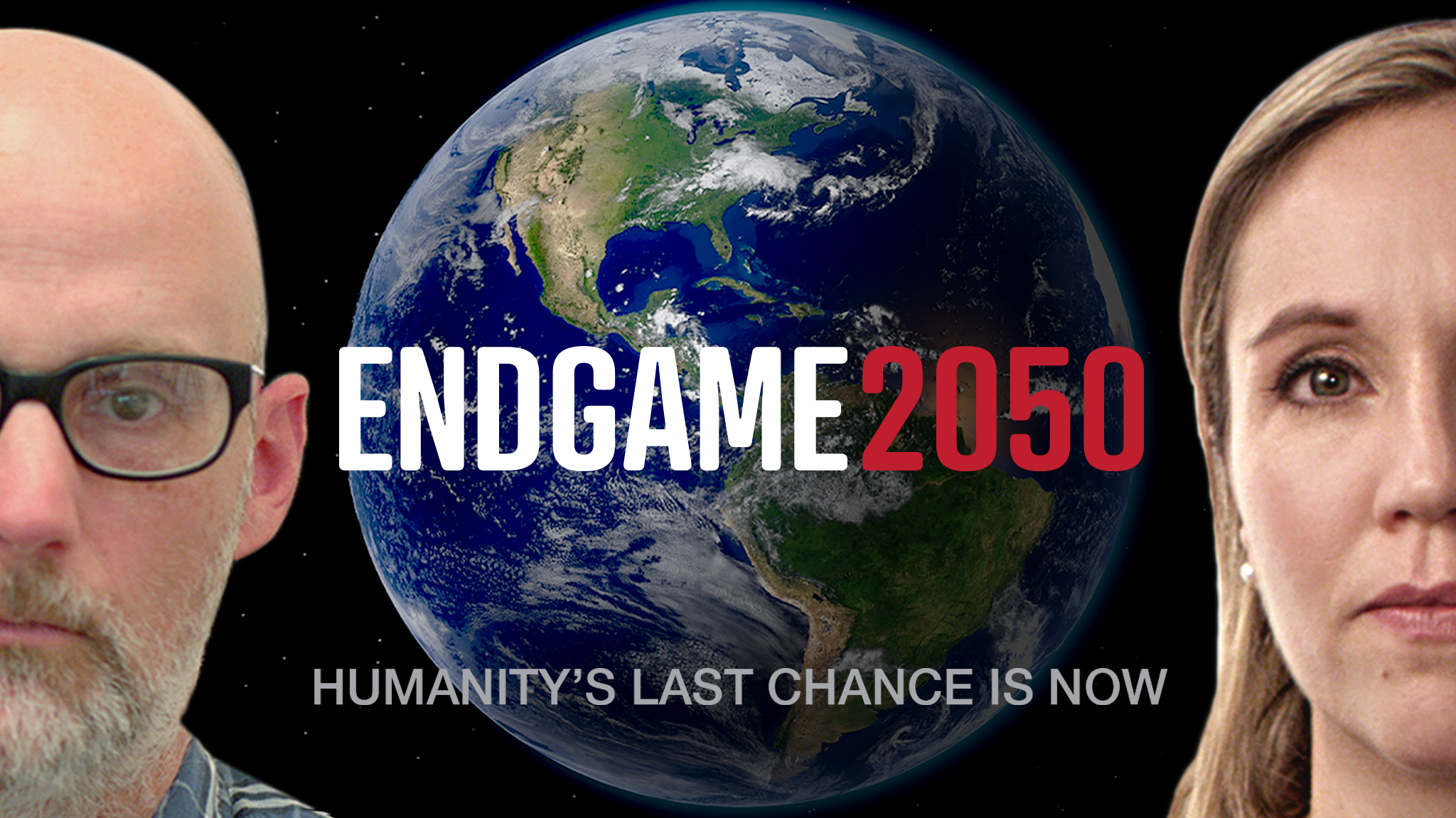 Endgame 2050, which is free to watch on YouTube, provides a sobering glimpse into the bleak future we are headed towards unless we embrace the transformative change required to turn the tide on our biggest environmental crises. Featuring musician Moby along with top scientists, and created by physician-turned-environmentalist Sofia Pineda Ochoa, the film is an urgent call to action to tackle the existential crises bearing down on the planet. The documentary unflinchingly demonstrates that our population and consumption growth have exceeded our planet's sustainable limits, and calls for urgent systemic and social change. It promotes the empowering, highly effective population solutions we advocate for at Population Matters, particularly the empowerment of women and girls.
Chaired by our Director Robin Maynard, the discussion provided a lot of food for thought thanks to our panel's diverse and vast knowledge and expertise, from Sofia Pineda Ochoa's insight into why emotive media are key, to Prof Ehrlich's pioneering population research and advocacy, to Leilani Münter's experience of being an openly childfree activist, to Alisha Graves' work with women and girls in the Sahel region of Africa, and a lot more! Watch the full discussion below:
Endgame 2050 Panel Discussion
Further reading
Below are some of the organisations and resources associated with our panellists and mentioned in the discussion:
The Population Bomb: Published in 1968 and written by Paul and Anne Ehrlich, this best-selling book was among the first scientific warnings that without intervention, our population and consumption growth trajectories will lead to ecological breakdown and human suffering.
Millenium Alliance for Humanity and the Biosphere (MAHB): Stanford University initiative co-founded by Paul Ehrlich which aims to bring together global civil society to solve the interconnected threats to human well-being.
Venture Strategies for Health and Development (soon to be renamed OASIS): U.S. non-profit based in Berkeley, California, which aims to help stabilize population by securing women's freedom to choose their family size. Their main programme is the OASIS Initiative (Organizing to Advance Solutions in the Sahel), which is helping to accelerate a demographic transition in the Sahel.
Racing Extinction: Documentary about the extinction crisis with Leilani Münter, featuring never-before-seen images. Learn more about Leilani's work on her website.
Underestimating the Challenges of Avoiding a Ghastly Future: Key new paper published in Frontiers in Conservation Science by Paul Ehrlich and 16 other leading scientists.
The climate mitigation gap: Education and government recommendations miss the most effective individual actions: Study from 2017 published in Environmental Research Letters which shows that having one fewer child is by far the most effective climate action individuals can take.
Project Drawdown: Major scientific initiative that aims to identify the best available solutions to climate change. The combination of educating girls and family planning is in their top five.
Population Media Center: U.S.-based non-profit that uses entertainment-education and mass media to promote social and cultural change by addressing the interconnected issues of the full rights of women and girls, population, and the environment.