From 3-10 September, Population Matters attended the World Conservation Congress of the International Union for Conservation of Nature (IUCN) in the sunny, warm climes of Marseille. Postponed from last year due to COVID-19, the Congress brought together a range of stakeholders, including governments, NGOs, scientists, business, representatives of indigenous people and the public, to discuss the state of nature and how it can be protected. Senior Campaigner Andrew Howard reports how PM made its presence felt at the Congress, and how it ensured the recognition of population growth as a key driver of biodiversity loss.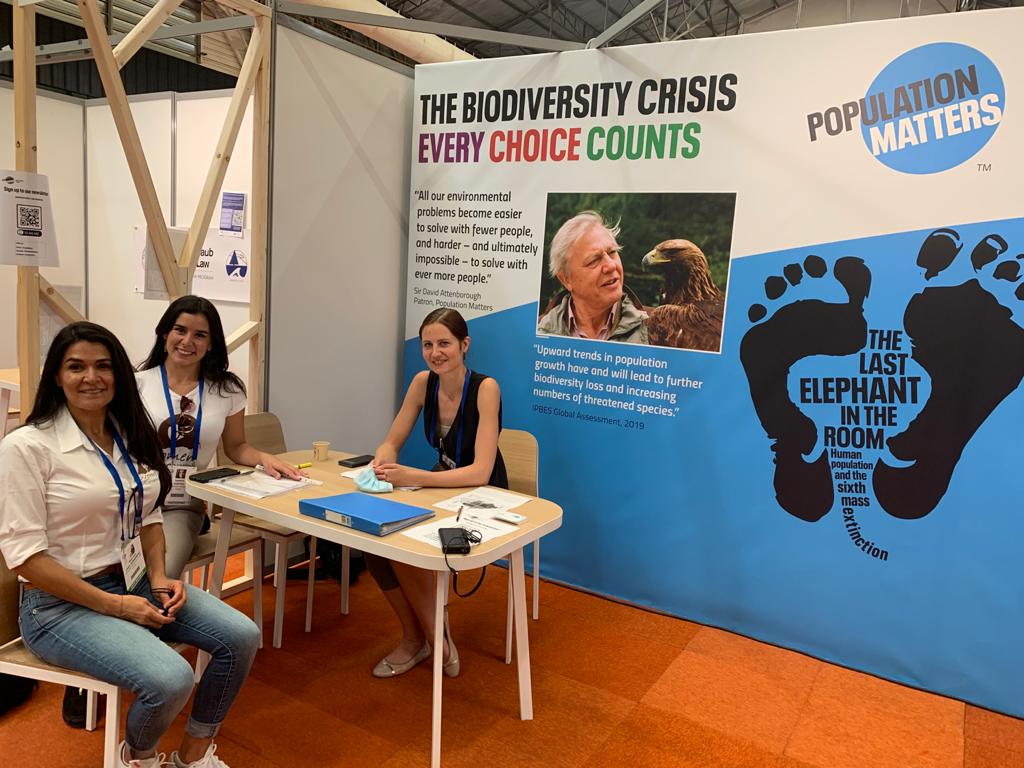 EXHIBITION STAND
The Exhibition at the Congress ran from 4-9 September. PM had a stand with an eye-catching backdrop, which highlighted both the role that population growth plays in driving biodiversity loss, and the empowering, positive, human rights-based solutions that already exist to tackle it – namely, the empowerment of women and girls through education and the provision of modern, choice-based family planning.
In the rather cavernous hall, the stand afforded PM a great deal of visibility at what was our first IUCN Congress, and allowed us to engage with a wide range of Congress participants and visitors. It was gratifying to meet so many people from all over the world who not only got our population message, but also were delighted that someone was talking about the issue openly.
Just packing up our stand at #IUCNcongress though there is still action at the Members Assembly. Been a great few days – lots of positive conversations with people who understand that tackling human population protects biodiversity. pic.twitter.com/IksGtLUjUs

— Population Matters (@PopnMatters) September 9, 2021
FORUM EVENTS
The Forum, which ran from 4-7 September, provided a hub for public debate, bringing together people from all walks of life to discuss the world's most pressing conservation and sustainability challenges. PM attended several Forum events, and other stand events during the Exhibition, relevant to the population issue, and asked questions of the speakers. Some responses were supportive of PM's position, whereas others completely side-stepped the population issue. The latter highlights both the challenge PM faces in getting policymakers to acknowledge population growth as a driver of biodiversity loss, and the importance for us of engaging at events like the IUCN Congress to find new friends and supporters.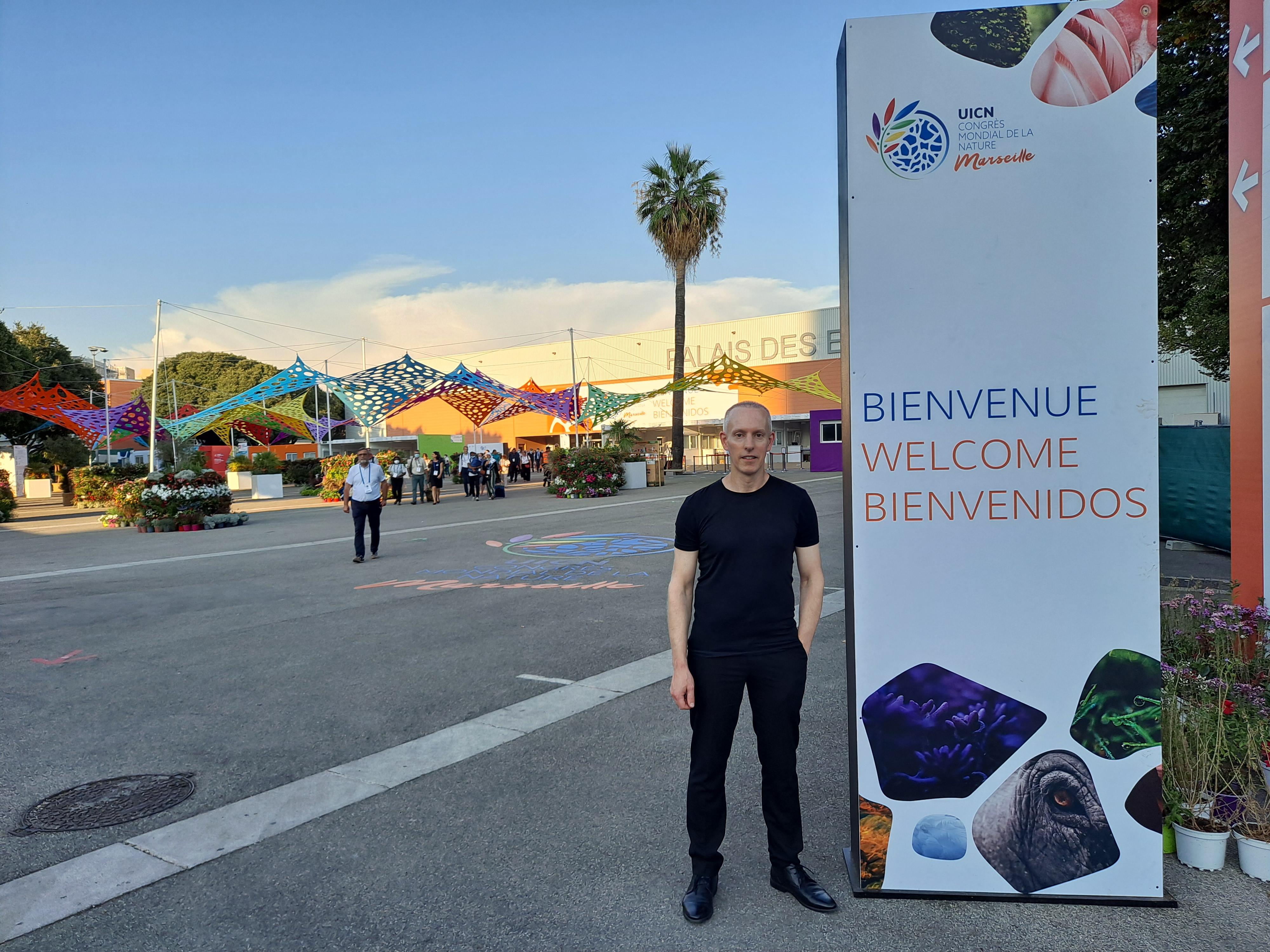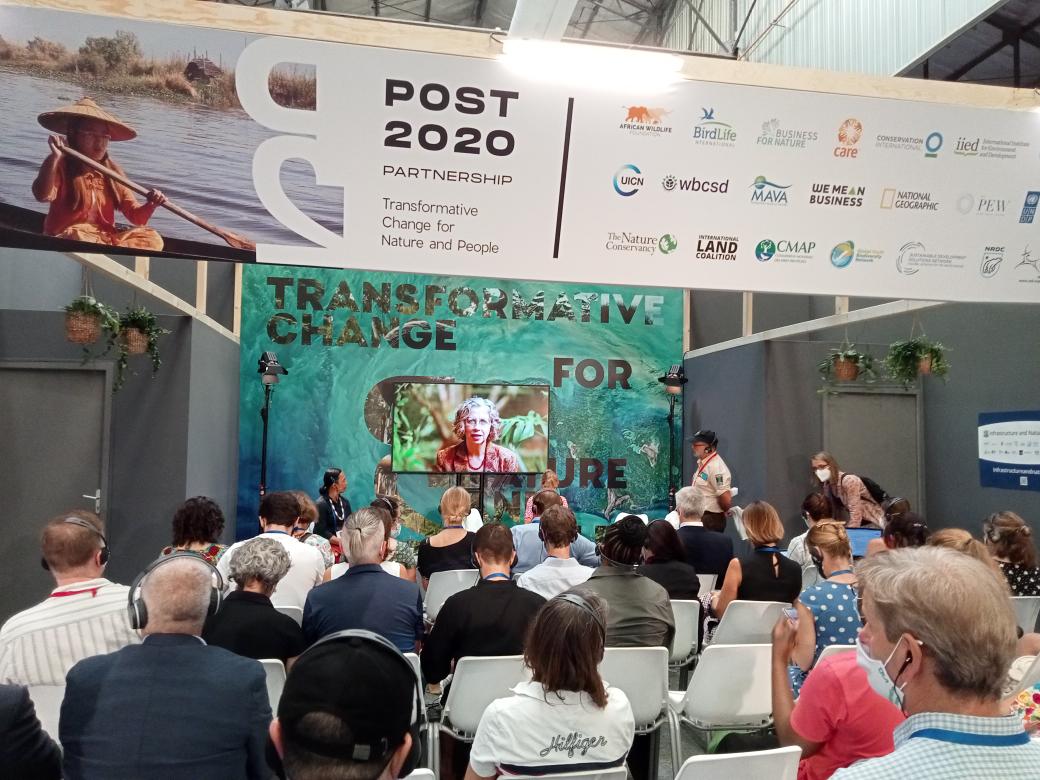 MEETING OUR EMPOWER TO PLAN PARTNER
Being at the Congress also afforded us the opportunity to meet with Sara Inés Lara and Isabella Cortes Lara, the Executive Director and Project Manager respectively of PM's Empower to Plan partner, Women for Conservation.
Since 2004, Women for Conservation has led family planning and conservation programmes in the tropical rainforests and unique habitats of Colombia, one of the most biodiverse countries on Earth. They envision a world in which women are integral to the prevention of species extinction and partner with both environmental and sexual and reproductive rights organisations to deliver conservation training, healthcare provision and sex education. 
Sara and Isabella's passion for what they do was infectious; and they were incredibly grateful for the support that PM gives them, allowing them to reach more women around Colombia. Watch our interview with them below.
Women for Conservation at the IUCN Congress
IUCN EUROPEAN REGIONAL MEMBERS' MEETING
As a member of the IUCN, PM was invited to the IUCN European Regional Members' meeting on 7 September, where we met with Alberto Arroyo, the European Regional Programme Coordinator.
The meeting saw the launch of the new IUCN Europe Programme 2021 – 2024, the draft version of which PM commented on back in June. It was gratifying to see that Mr Arroyo and his team had added mention of human population growth as a driver of biodiversity loss in the first paragraph of section 2 – The path to 2030: A new programme for transformative change: 
"The current societal production and consumption patterns, especially in the Global North, including the EU, coupled with a growing human population, have exceeded our planetary boundaries and accelerated the biodiversity crisis."
Transformative change will only be possible if all factors driving biodiversity loss and nature degradation are taken into account. The highlighting of human population growth in this important IUCN report is therefore a very welcome step.
As we mentioned when we met Mr Arroyo, Population Matters stands ready to assist with the development and implementation of the programme over the coming months and years.
TAKING OUR SEAT AT THE MEMBERS' ASSEMBLY
The Members' Assembly took place from 8-10 September, and PM fulfilled its obligations as an IUCN member by voting on various motions and other matters concerning IUCN governance.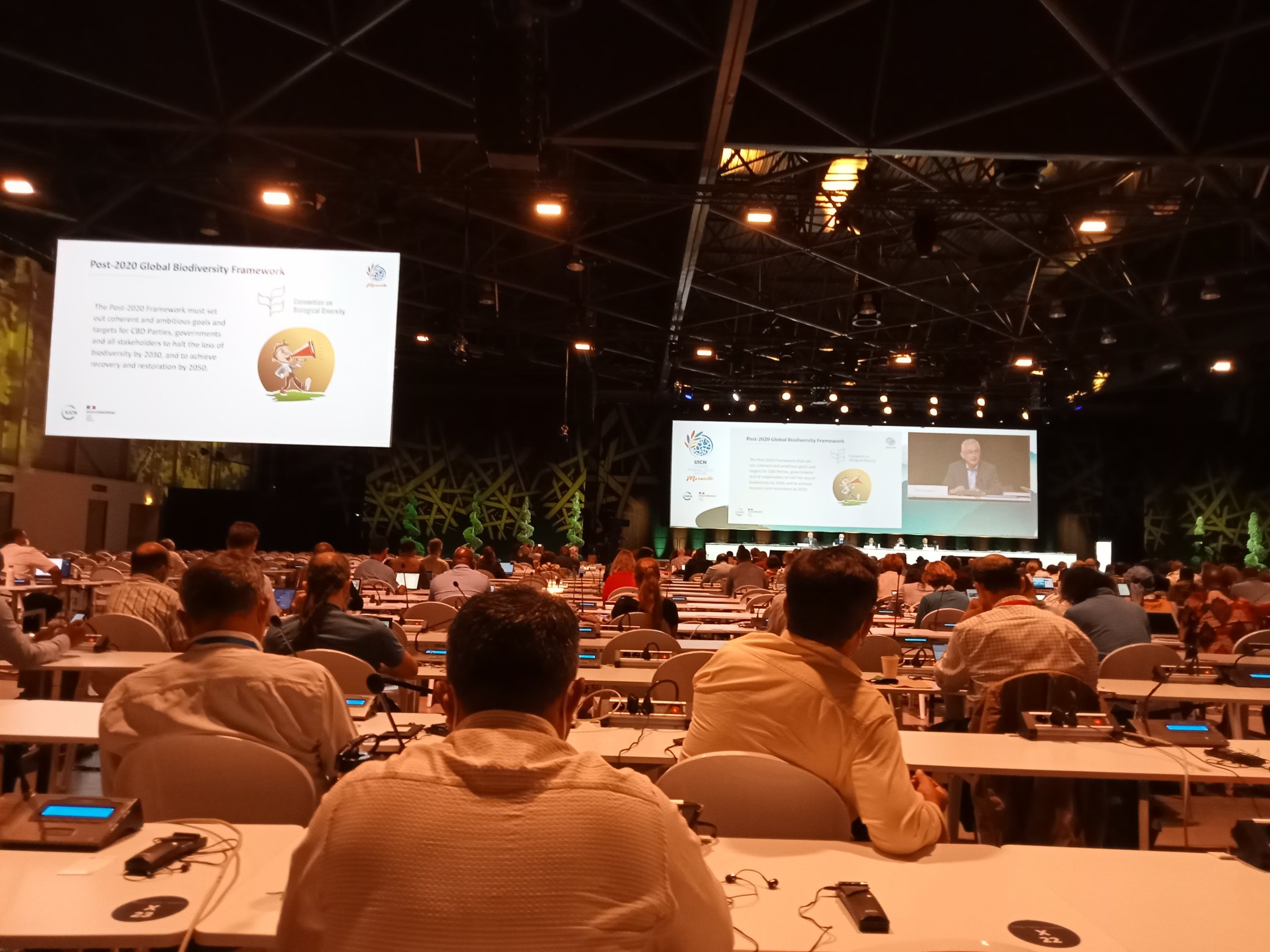 We were particularly pleased to be able to vote in favour of motions concerning climate change and biodiversity loss, which will now be enacted as IUCN Resolutions: Motion 003 – Establishing a Climate Change Commission; Motion 034 – Integrated solutions to the climate change and biodiversity crises; and Motion 040 – Develop and implement a transformational and effective post-2020 Global Biodiversity Framework.
The Addendum to the IUCN Programme 2021–2024 (Impacts and implications of the COVID-19 pandemic and health on the IUCN Programme Nature 2030) was also voted through. This contained the two text amendments suggested by PM back in April this year.
A few days prior to the Members' Assembly, PM also voted online in the IUCN Council elections for a new IUCN President, Treasurer, Commission Chairs, and Regional Councillors around the world. We particularly welcomed the election of the UAE's Razan Al Mubarak as only the second woman to serve as IUCN President in the organisation's 73-year history.