In July, we launched our crowdfunding campaign with the Kenyan environmental organisation, Komb Green Solutions. After disastrous floods earlier this year, the People's Park they had created for children and youth of the Korogocho slum was almost washed away. Their frontline, community-led efforts to empower women, girls and crime-involved youth were in jeopardy. You, our generous members and supporters, responded immediately and quickly raised our fundraising target. Empower To Plan Coordinator Catriona Spaven-Donn provides an update on the group's achievements.
In the months since we launched Komb Green's emergency flood protection and climate mitigation campaign, they've been busy implementing their projects in Korogocho. They have built robust gabion walls – rock and wire mesh flood defences – to ensure that the park will be protected during future extreme weather events. They have been installing the gabion walls while continuing with their regular river clean-ups to improve the local environment and ecosystem.
Komb Green is engaging local youth in environmental protection and has even developed their own training course. Over the past four months, they have engaged 250 young people in their course on Environmental Awareness, Riparian Ecosystems and Waste Management. In reaching out to other youth groups, Komb Green is effectively spreading the message about conservation and regeneration and the benefits to people and planet. Frederick Okinda says, "other groups in Korogocho have seen our efforts towards conserving the environment and they're ready to transform their places too."
They have also been able to develop their kitchen garden and food basket projects through the regeneration of wasteland space into a thriving vegetable garden. They have planted 200 bags of vegetables such as kale, onion and the native cowpea leaf, rich in vitamins and antioxidants and recognised for its capacity to alleviate food insecurity in sub-Saharan Africa.
Komb Green's efforts have recently been recognised in Kenyan national media, with positive news stories showcasing the Komb Green team – "reformed criminals who are now changing the face of Korogocho". As the winner of Population Matters' Earth Champion award marking World Population Day, their work was showcased in various media outlets, highlighting Fredrick's enthusiasm for Komb Green's future projects and continued success.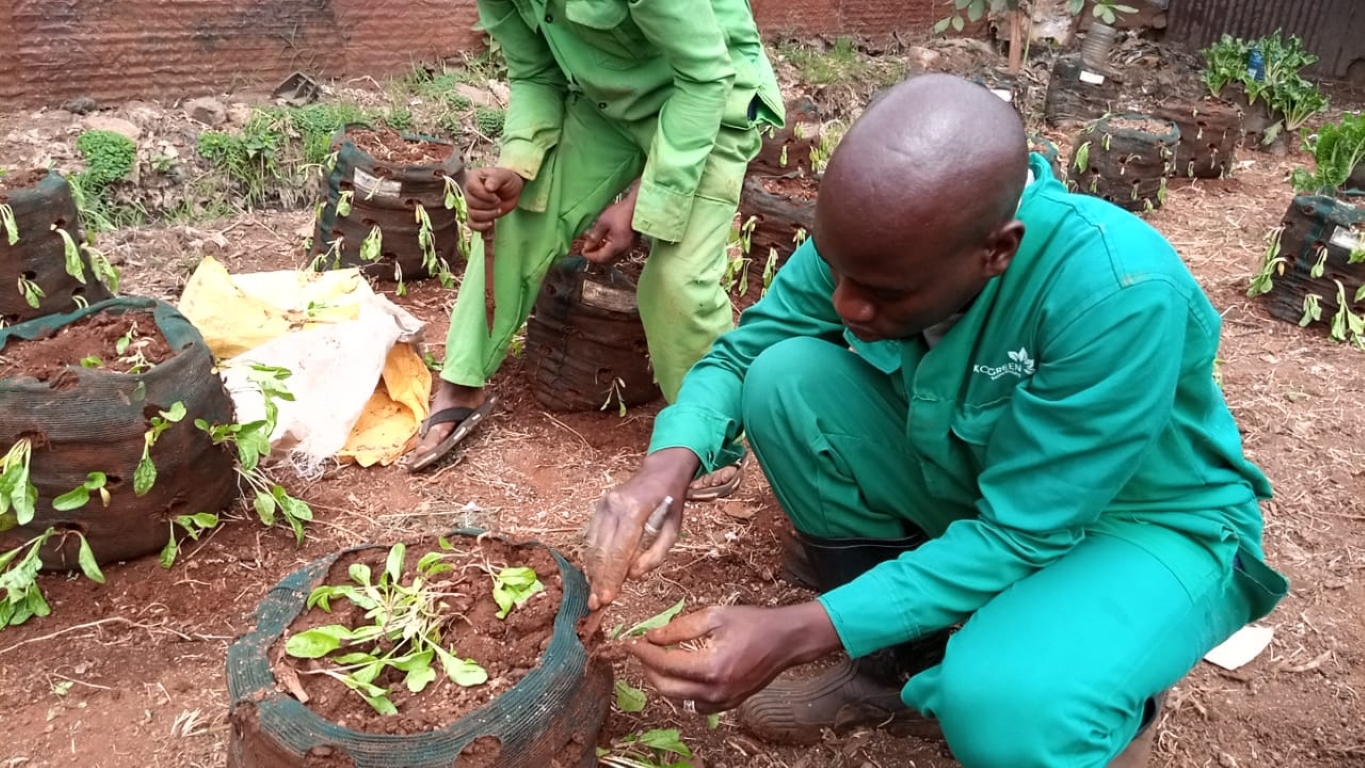 "This award means that our efforts towards environmental conservation are being recognized worldwide through Population Matters. It will energise us to do more, to continue to reach for the stars and to set our eyes on our next goal in making the environment a comfortable place for the generation to come."
Meanwhile, the 70-person strong team has continued to make an impact in Korogocho through engaging local women's groups and painting murals about women's empowerment, contraception and family planning.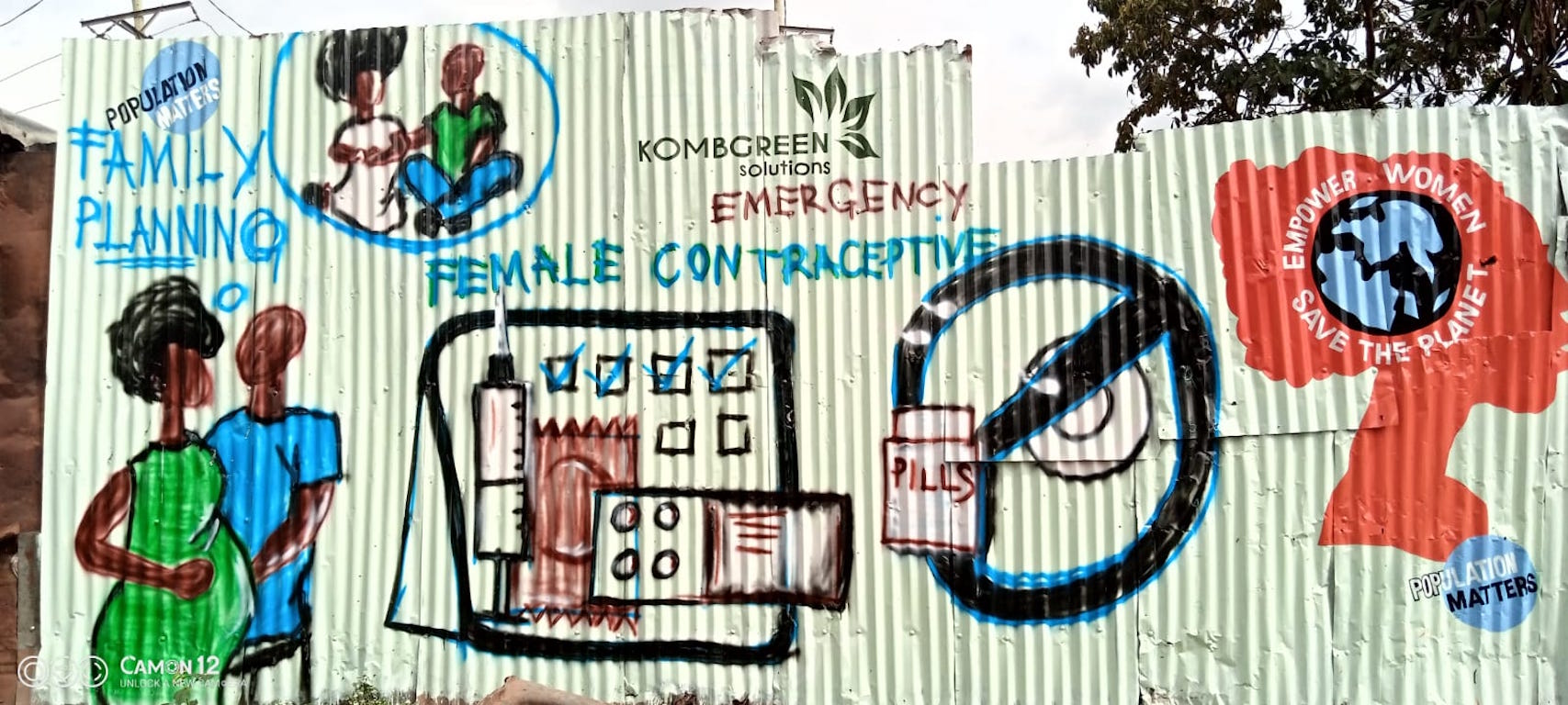 The group will soon be leading schools' workshops in the local area as they continue to extend their networks and engage more community-members in their projects.
As one of the first international organisations to fund Komb Green Solutions' work, we are delighted to see them deepen engagement and widen involvement in environmental regeneration, urban agriculture and women's empowerment projects in one of Kenya's most under-resourced communities. 
Keep up to date with Komb Green's projects on Twitter – @KombGreen.