The US Supreme Court has overturned the Roe v. Wade decision which prevented states banning abortion. Twenty-six are now expected to introduce such bans, which will have terrible consequences for the lives and freedom of countless people in the US.
In a tragic development for women's power over their own bodies and for the lives of countless people, the US Supreme Court has today cleared the way for states across America to introduce bans on abortion. In so doing, it will prevent an estimated 36 million women of reproductive age from accessing abortion.
The Roe v. Wade Supreme Court ruling of 1973 established that the right to an abortion was protected by the US Constitution. The current court has ruled that no such protection exists and it is therefore for individual states to determine their policies. It is expected that 26 states will introduce bans on abortion, with 13 already having in place so-called "trigger laws", meaning that today's ruling automatically brings in bans.
The decision had been expected following a leaked draft of the court's judgement in May.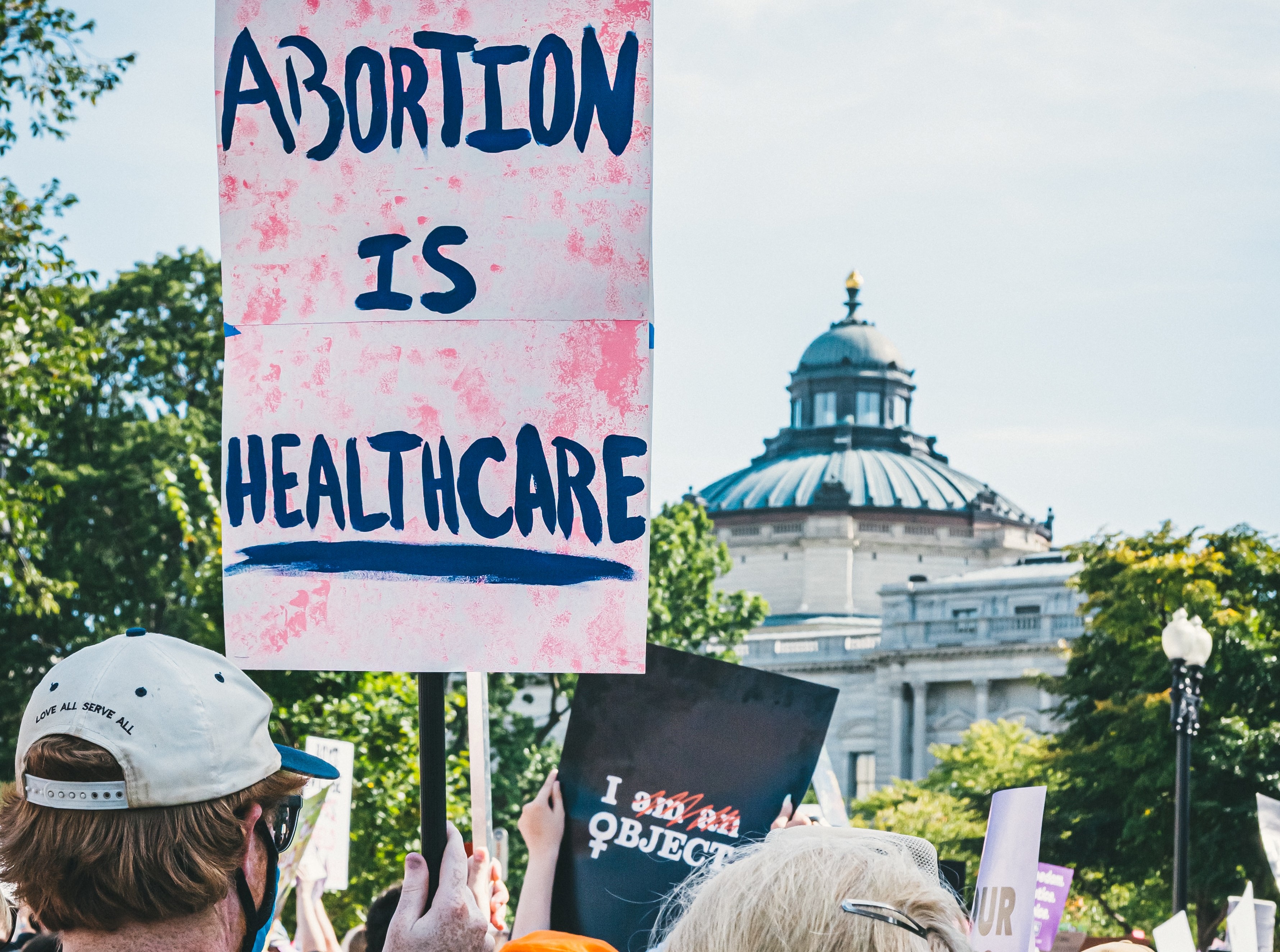 Condemnation, anger and despair
Organisations concerned with women's rights, children, health and human rights have leapt to condemn the decision. In a powerful statement, the Guttmacher Institute wrote:
"Decades of research consistently show that abortion bans and restrictions don't reduce unintended pregnancy or demand for abortion, and they certainly do not help people improve their health. Rather, they impose significant hurdles to obtaining care, causing stress for people in need of abortion and leading some to experience forced pregnancy and all its troubling consequences. "Evidence also shows the disproportionate and unequal impact abortion restrictions have on people who are already marginalized and oppressed—including Black and Brown communities, other people of color, people with low incomes, young people, LGBTQ communities, immigrants and people with disabilities.      "This decision comes when the need for abortion is actually growing in the United States. The 930,000 abortions obtained across the country in 2020 represent the first sustained increase in abortion in almost three decades—and more than one in three of these abortions were obtained in states that are certain or likely to ban abortion."
The American Civil Liberties Union tweeted: "We won't deny what a horrible moment this is. No matter what the courts say, no one should be forced to carry a pregnancy against their will… abortion is our right. We'll never stop fighting for it."
Beyond the US
Worldwide, nearly half of all pregnancies worldwide are unintended, and over 60% of these unintended pregnancies may end in abortion. Almost half (45%) of abortions are unsafe.
Unsafe abortions are the leading cause of maternal death worldwide.
In its response to the ruling, UNFPA, the UN's sexual and reproductive health agency was blunt:
Whether abortion is legal or not, it happens all too often. Data show that restricting access to abortion does not prevent people from seeking abortion, it simply makes it more deadly.
The right to abortion has made some gains recently, having been extended in Ireland and Argentina, but it is under attack in many places. In Poland, which has one of the strictest bans in Europe, a pregnant woman died last year after doctors refused to give her essential treatment because they believed it would violate abortion law. In El Salvador, where abortion is banned completely, a woman was reportedly jailed for 30 years recently for allegedly violating the law in response to an obstetric emergency.
Sixty-six countries ban abortion entirely or only allow it in event of a life-threatening situation.
Population Matters supports the right to abortion unequivocally. We are heartbroken by this decision and offer our solidarity and complete support to all who are working to protect and restore women's rights and to address its devastating consequences for people's lives.
Organisations in the US providing and defending abortion include Planned Parenthood and the Center for Reproductive Rights. Follow other links in the story above for information about other organisations.
Take action
At the time of writing, the decision has only just been announced and the situation is evolving. Watch social media for developments and opportunities to take action. You can find some options at the link below.