Na'leb'ak is a team of local change-makers that empowers girls and engages communities about family planning in rural indigenous Guatemala. A past Empower to Plan partner, Na'leb'ak received a £5,500 grant from Population Matters, raised from the generous contributions of our members and supporters.
Catriona Spaven-Donn reports on how Na'leb'ak is leading the way in sexual and reproductive health and education provision in their Maya Q'eqchi' communities.
In the tropical region of Chisec in north-eastern Guatemala, a group of indigenous Maya Q'eqchi' young women is empowering girls to make decisions about their lives and communities for the prevention of early marriage and adolescent pregnancy. As Na'leb'ak's Project Coordinator, Karla Rax, explains: "In 2015, when the Population Council programme in our community was going to end, we knew we had to organise ourselves to keep providing services to vulnerable girls in Chisec. With no substantive plan in place to improve opportunities for youth, it was down to us – we had to do something."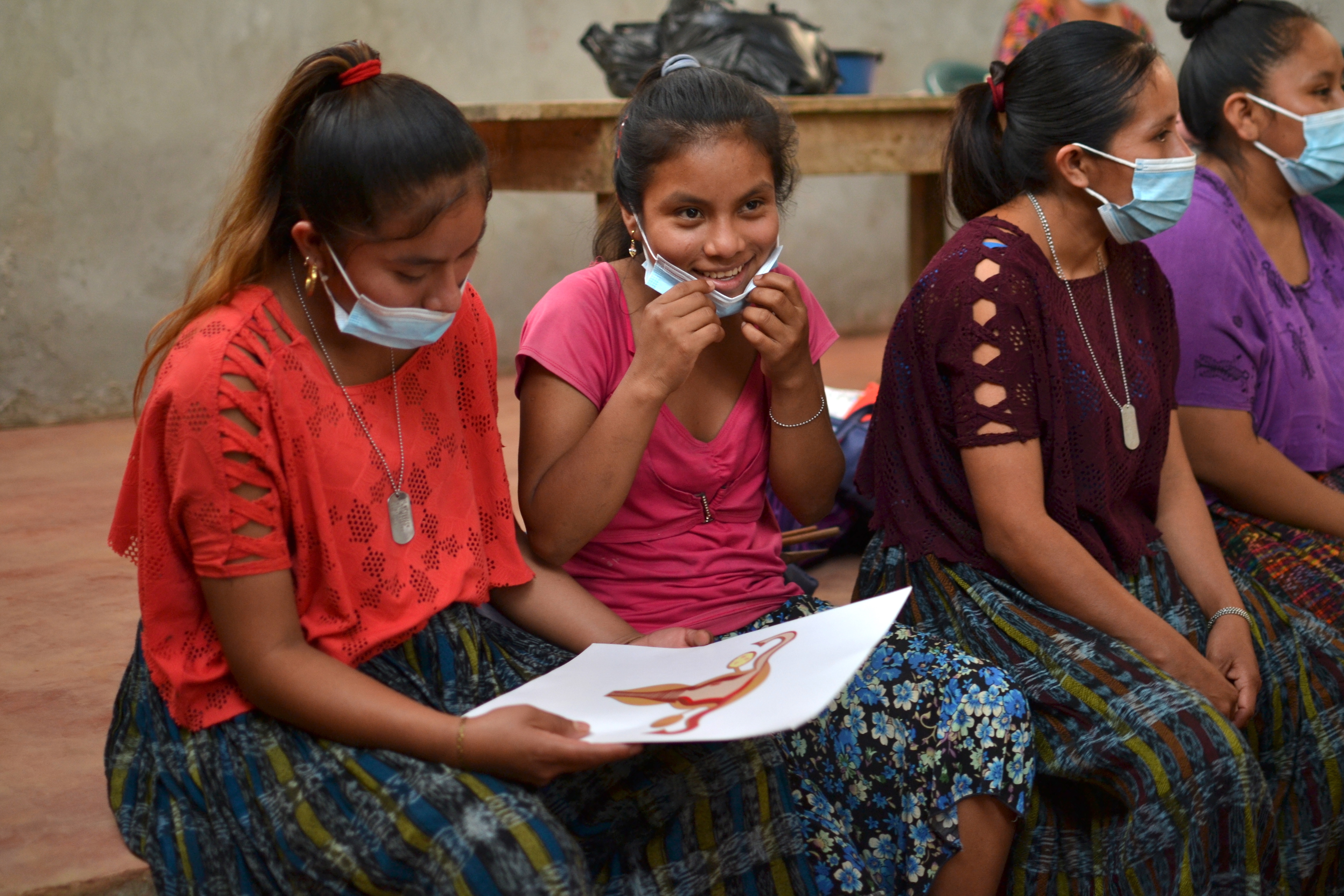 And they certainly did. In 2017, Na'leb'ak became a legally constituted NGO (non-governmental organisation) with a team of around 20 Maya Q'eqchi' community mentors. They now work in 25 communities with 50 groups of girls aged between 8-12 and 13-25 years old, engaging almost 1,000 children and adolescents in the Chisec region.
In October last year, PM partnered with Na'leb'ak, which means "a collective dialogue to reach a consensus" in the Q'eqchi' language. With Empower to Plan support, the Na'leb'ak team has been able to provide sex education workshops to 80 girls in three of the communities most affected by Hurricanes Eta and Iota, which tore through the region in November 2020.
CREATING SAFE SPACES
In Seraxquen, a small rural community nestled into the mountains and tropical jungle, 25 girls have been receiving sex education sessions every week, learning about contraceptive methods, reproductive rights and self-esteem building.
Na'leb'ak's monitoring mentor, Eunice Cojoc, says: "A lot of the time there's no possibility for independence or empowerment in the home. Girls' dreams are cut short. We work to provide safe spaces where girls can express themselves, ask questions and feel comfortable talking about topics like menstruation, sex and pregnancy."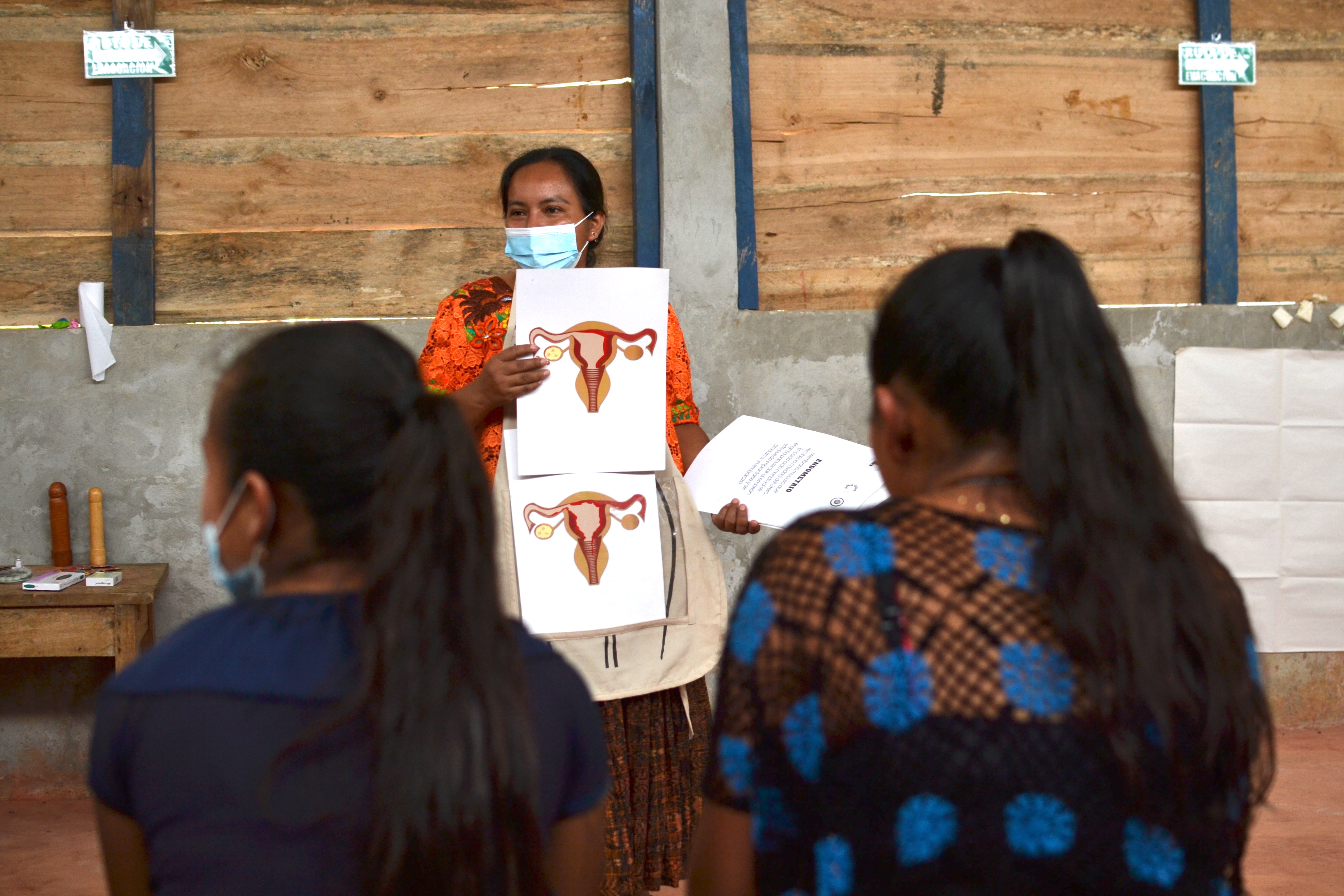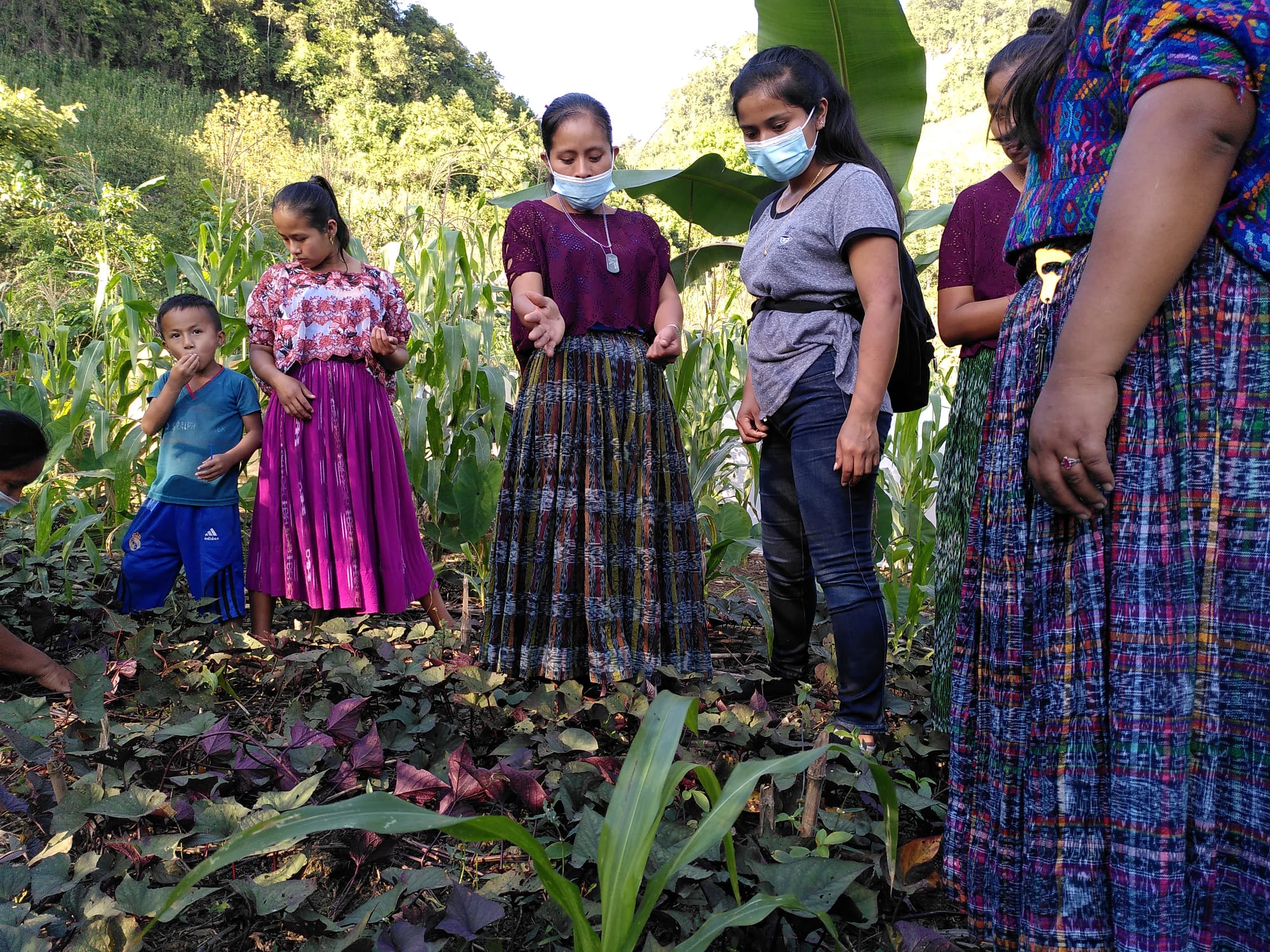 SOWING THE SEEDS FOR CLIMATE RESILIENCE
While Covid shut down schools and educational access, the hurricanes wiped away crops and ruined livelihoods. Over a year later, parts of the communities where Na'leb'ak works are still underwater. Empower to Plan funding has also supported the creation of 65 diversified vegetable gardens, which Na'leb'ak programme participants have sown and nurtured to strengthen local food security and climate resilience.
One of the participants, Eva, has at least 20 different crops growing from organic seeds that Na'leb'ak community mentors provided. Although part of her land is now a lagoon of water, she's still producing a huge variety of native fruit and vegetables – and shifting gender norms about the role of women in farming.
Na'leb'ak exemplifies the qualities that Empower to Plan seeks to support: a women-led team of local change-makers who are educating and empowering girls to the benefit of themselves, their communities and the vulnerable ecosystem that they call home.
Empower to Plan: leveraging grassroots power