Last week in Pattaya City, Thailand, Population Matters sponsored and participated in the International Conference on Family Planning (ICFP). A community of 3,500 people travelled from across the world to come together in Thailand, calling for family planning as a vital component of universal healthcare. Our Empower to Plan Project Coordinator, Catriona Spaven-Donn, reflects on the conference and Population Matters' contribution.
ICFP aims to move family planning and reproductive health priorities to the centre of development. Like Population Matters, ICFP highlights the crucial role of gender equality and sexual and reproductive health and rights in achieving a better future for all.
Over the course of four intensive days, hundreds of side events were organised by institutions and organisations, showcasing the work of scientists, policymakers, practitioners and youth leaders. We engaged in conversations around safe abortion care, family planning and climate change, adolescent sex education and men and boys' involvement in family planning.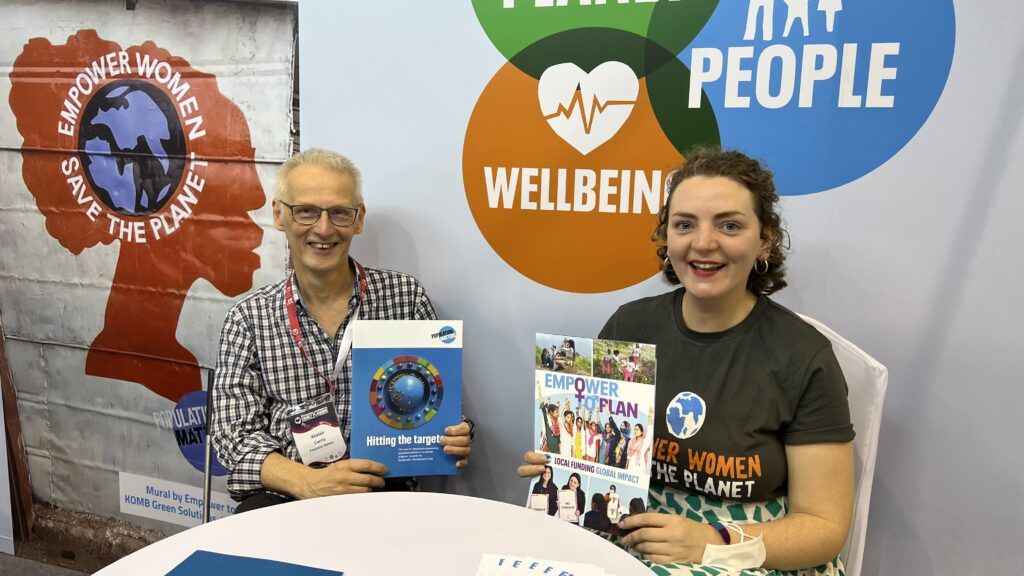 Our Population Matters delegation included Alistair Currie, Head of Campaigns and Communications, Debanjana Choudhuri, PM consultant and India-based gender and sexual and reproductive rights expert, and myself, Project Coordinator of PM's Empower to Plan grassroots funding programme. We were delighted to bring together three Population Matters partner organisations for our ICFP side event: Dr Joan Castro from the PATH Foundation Philippines Inc. (PFPI), Dr Sanghamitra Singh from the Population Foundation of India and Hannah Evans from Population Connection. In the spirit of working collaboratively at the intersections of reproductive rights, environmental action and human and planetary wellbeing, our event focused on Population, Health and Environment (PHE) and Population, Environment and Development (PED) approaches in practice.
We heard about the cascading benefits of family planning and comprehensive quality healthcare for women's rights, community development and environmental conservation. In the Philippines, a country where almost a third of the population is under 15 years old, PFPI is working with women in traditional fishing communities to mitigate and adapt to the impacts of climate change.
"Women and fisher households are experiencing and concerned about the effects of climate change… the most affected will be the next generation, especially families with many children, large families with low and no stable income, and women and children… Population, sexual and reproductive health and rights, health, environment and climate change are interrelated and interdependent issues."

Dr Joan Castro, PATH Foundation Philippines Inc.
PFPI have found that for the communities they work with, integrating these components into local, community-based programmes has a positive impact on food security, poverty alleviation, sustainable livelihoods and human-ecosystem health.
Hannah Evans emphasised the importance of sexual and reproductive rights and health for all of the Sustainable Development Goals. She highlighted the correlation between areas of high climate vulnerability, limited years of education and high unmet need for family planning. When family planning provision is increased and more women have bodily autonomy and a free choice on their family size, there is greater health and wellbeing for the whole community and natural environment.
"Population pressures worsen the impacts of climate change and put more people at risk. Slowing population growth through investments in sustainable development – including health and education for women and girls – will positively affect efforts to mitigate the effects of climate change and will increase resilience. Increased funding for comprehensive reproductive healthcare is needed to expand human rights, sustainable development and climate adaptation worldwide."

Hannah Evans, Population Connection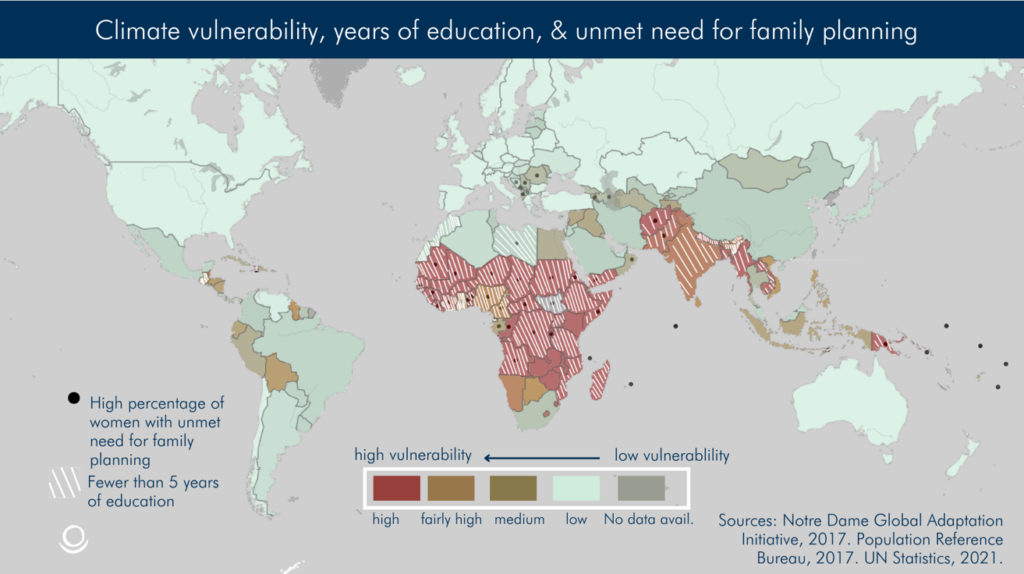 We also heard from Sanghamitra Singh about the harm of embedded social norms for achieving human rights and sustainable development. She reflected on the fact that in India, these norms often inhibit women from having the liberty or independence to decide if, when and how many children they want to have. There is therefore a gap between what women can access and what they would ideally like to do with their health and fertility decisions. She reflected that population decline, and the benefits this brings for health and wellbeing, are inevitable when women are given choices over their bodies. We must continue to denounce coercive population control methods; they are not ethical, not rights-based and simply not necessary.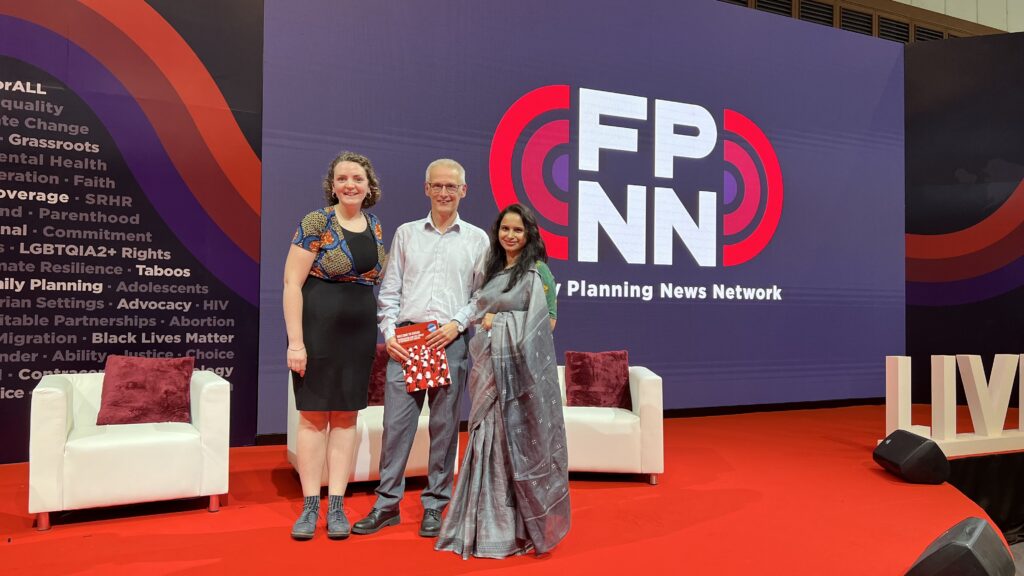 At our ICFP Live Event, we continued to delve into the issue of nationalist pressure on reproductive rights. Alistair presented PM's Welcome to Gilead report and the current context of shutdowns on women's basic rights in places like Hungary, Iran and China in order to increase the birth rate. Debanjana highlighted the issues she recently reported on for PM, including measures introduced in a number of Indian states imposing penalties on people with more than two children.
"These coercive policies not only abuse individuals' rights but fail to achieve their intended goals. No evidence has demonstrated their effectiveness. Studies have shown that the correlation between fertility rates and coercive measures is not substantiated."
PM friend and Director of US-based Population Balance, Nandita Bajaj, won acclaim and recognition in the ICFP Closing Ceremony for her Live Event on the same issue, Challenging Pronatalism is Key to Advancing Reproductive Liberation and Planetary Health. We also met our friends and Empower to Plan partner, the Afghan Family Guidance Association, who talked about the need to protect reproductive liberation through their lifesaving healthcare programmes in Afghanistan, including the midwife family planning counselling programme that Population Matters has supported.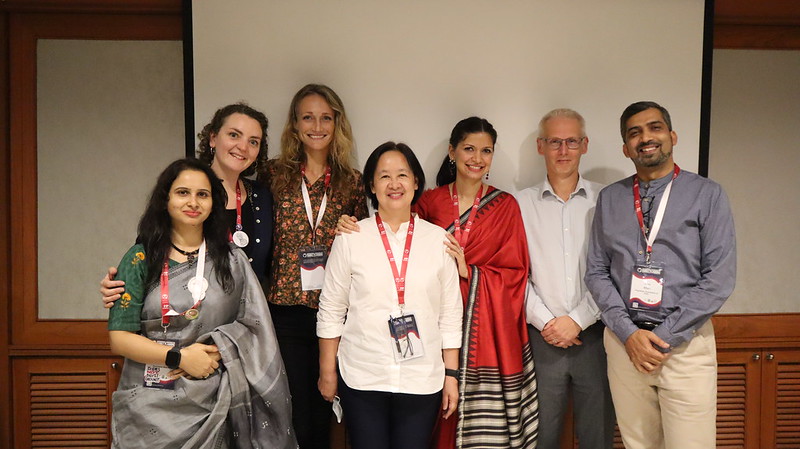 Population and family planning
The conference coincidentally took place over the date, 15 November, on which the UN had determined that global population would reach 8 billion, and the occasion was marked with a celebratory reception hosted by UNFPA, the United Nations Population Fund. For PM, and many other delegates, we're sure, the tone of unambiguous celebration and theme of opportunity and possibility seemed simplistic and unrealistic in the face of the challenges faced by so many people as a result of population growth (as powerfully articulated in this recent blog by Florence Blondel).
While there is still some hesitation around talking about population in the context of sexual and reproductive health and rights, we were heartened by the people we spoke with and the events we saw that foregrounded the importance of slowing population growth in order to achieve women's and girls' rights and ensure their wellbeing.
Dr Amrita Namasivayam of Halycon Consulting presented to a packed room on empowerment as a climate solution. As one of its research fellows, she highlighted the findings of Project Drawdown that family planning and education combined is one of the most powerful tools available to reduce greenhouse gas emissions and control global warming, as a result of its impact reducing population growth.
"…we cannot ignore population dynamics when it comes to climate change… human rights and full bodily autonomy are fundamental and planetary benefits are positive ripple effects of access and agency."
We were also moved and galvanised by voices from the Sahel Region, an area whose population is projected to more than double by 2050. Sani Ayouba, Founder and Director of the Niger arm of Jeunes Volontaires pour l'Environnement, an African youth-led environmental organisation, presented passionately on the need to incorporate family planning into national climate adaptation plans:
"…climate change and population are difficult conversations, but youth get it… the linkages need to be made!"
At our booth in the exhibition hall, we heard echoes of this same sentiment time and time again throughout the week. "Of course population matters!" – we engaged in conversations and received this reaction from a student and SRHR activist from Myanmar, a Tanzanian academic, a Nepalese girls' rights activist, a South Sudanese healthcare practitioner, a US development professional, and many others.
It was a huge pleasure and an incredible learning opportunity to be part of this year's International Conference on Family Planning. As the groundswell of committed activists and practitioners grows in response to our multifaceted global crises, we continue to see the value and necessity of breaking down siloes. Alongside our friends and partners, we were able to ensure that the world's foremost conference on family planning highlighted the intersections of sexual and reproductive health and rights, the wellbeing of people and planet and better futures for us all.