September has been a busy month on the population front, and for the PM team. Head of Campaigns Alistair Currie rounds up the news.
This September has seen three events that would normally each merit a blog in their own right. In Hungary, the Budapest Demographic Summit gathered together politicans and influencers pressing for higher birth rates (and more); in Delhi, a team from Population Matters took part in the International Conference on Sustainability Education and met with local campaigners; in New York, world leaders (those that could be bothered to turn up) gathered to discuss the Sustainable Development Goals.
first the good news…
We were delighted to be invited to speak at the Fifth International Conference on Sustainability Education (ICSE), and even more delighted to find an entire plenary session devoted to issues around population. In an intense but rewarding and productive few days, we met and heard from many inspiring and dedicated environmental activists, mostly from India but also further afield. Even outside the dedicated population session, a number of them raised the challenges caused by population growth – an issue hard to ignore in the world's most populated country and in particular in this densely populated metropolitan area of more than 30 million people.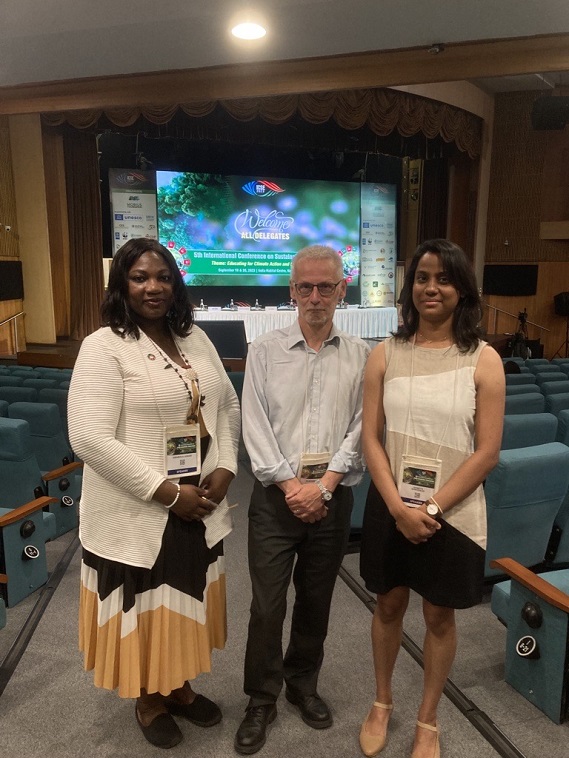 An opening video address by our patron Jane Goodall was well received by the audience, and leading development experts spoke of how population growth exacerbates the impacts arising from India's growing affluence. I spoke in a panel discussion at the plenary session, while our Partnerships, Advocacy and Voice Manager, Abimbola, was given the honour of speaking in the closing ceremony. Parts of the proceedings were broadcast on the India Today TV channel, reaching an even larger audience.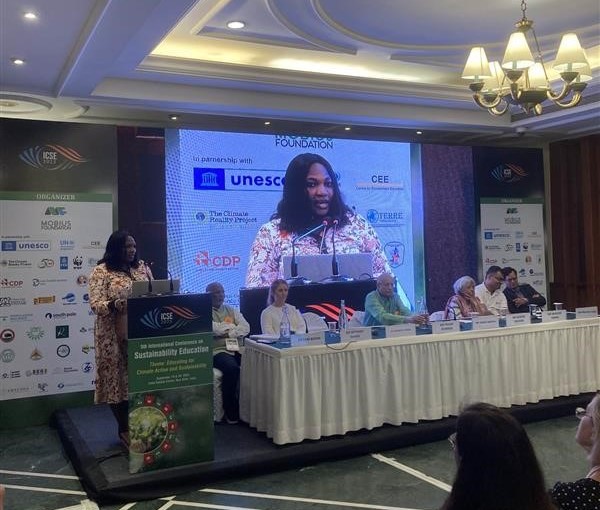 For us though, the highlights of the trip were our meetings outside the conference with Indian campaigners working on issues such as education, women's rights, empowering young people, family planning and population. Those included the Population Foundation of India, Centre for Reproductive Rights and YP Foundation.
We were discussing the possibility of Population Matters collaborating with Indian partners to support their work. Initial discussions were certainly positive, but much work has yet to be done to develop relationships and understand the challenges before we commit to any projects. We know that effective collaboration depends on learning from partners with far more expertise on the local needs than we have.
meanwhile in hungary…
A far less enlightened discussion was taking place. The Budapest Demographic Summit is a two-yearly gathering, hosted by Hungary's government, of politicians, interest groups and pundits all seeking to boost birth rates.
The last event saw former Trump Vice-President Mike Pence praying for an abortion ban. This time, speakers included Hungarian Prime Minister Viktor Orbán, Italian Prime Minister Georgia Meloni, the presidents of Bulgaria and Serbia and representatives from the governments of Turkey, Kazakhstan, Qatar and Tanzania, as well as high profile conservative commentator Jordan Peterson. Talking points included opposition to immigration, support of "traditional" heterosexual marriage and gender roles, and condemnation of those worrying too much about climate change.
Germany's ambassador to Hungary also attended, tweeting that the "pseudo-scientific pre-opening waffle with references to 'deviation' … introduced [a] dangerously wrong note." Another speaker also indicated how concern about birth rates is interlinked with views on families that have no place in the 21st century:
Our task is to figure out what is the role of men and what is the role for women, and which roles best correspond to their respective nature. [The answer is] one of them works and one of them takes care of the children."
Following the summit, Hungarian President Katalin Novak met Elon Musk in Texas. Mr Musk has a deep though ill-informed interest in low fertility rates, and later tweeted that "Having kids is saving the world".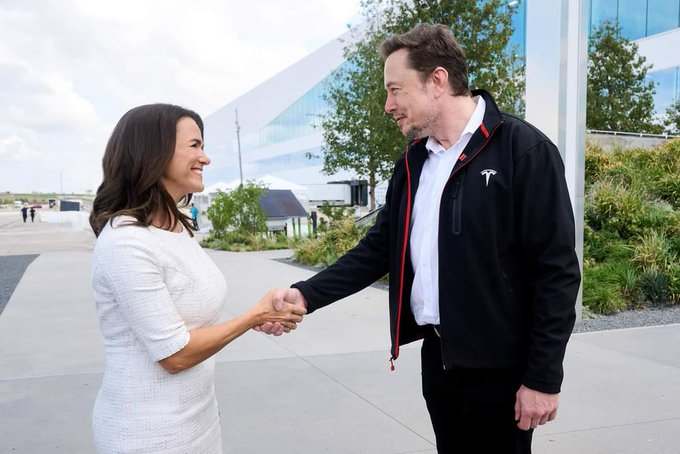 Too little too late in New York?
The week of 18 September saw a major meeting at united Nations headquarters in New York, intended to bring fresh impetus to the failing Sustainable Development Goals. Less than one in five are on target. Among them, the latest UN report on gender equality shows that without further progress, 110 million girls are still expected to be out of school in 2030 and 340 million women and girls will be living in extreme poverty.
Despite the pleas of UN Secretary General Antonion Guterres and boosterish messaging after the event, there was little sign of effort on the scale required to bring them back on track. A positive development was the "welcome" by member states for a financial package to promote the SDGs, but the sum agreed still falls far short of the funding gap the UN has identified, and has yet to be completely pledged, let alone delivered.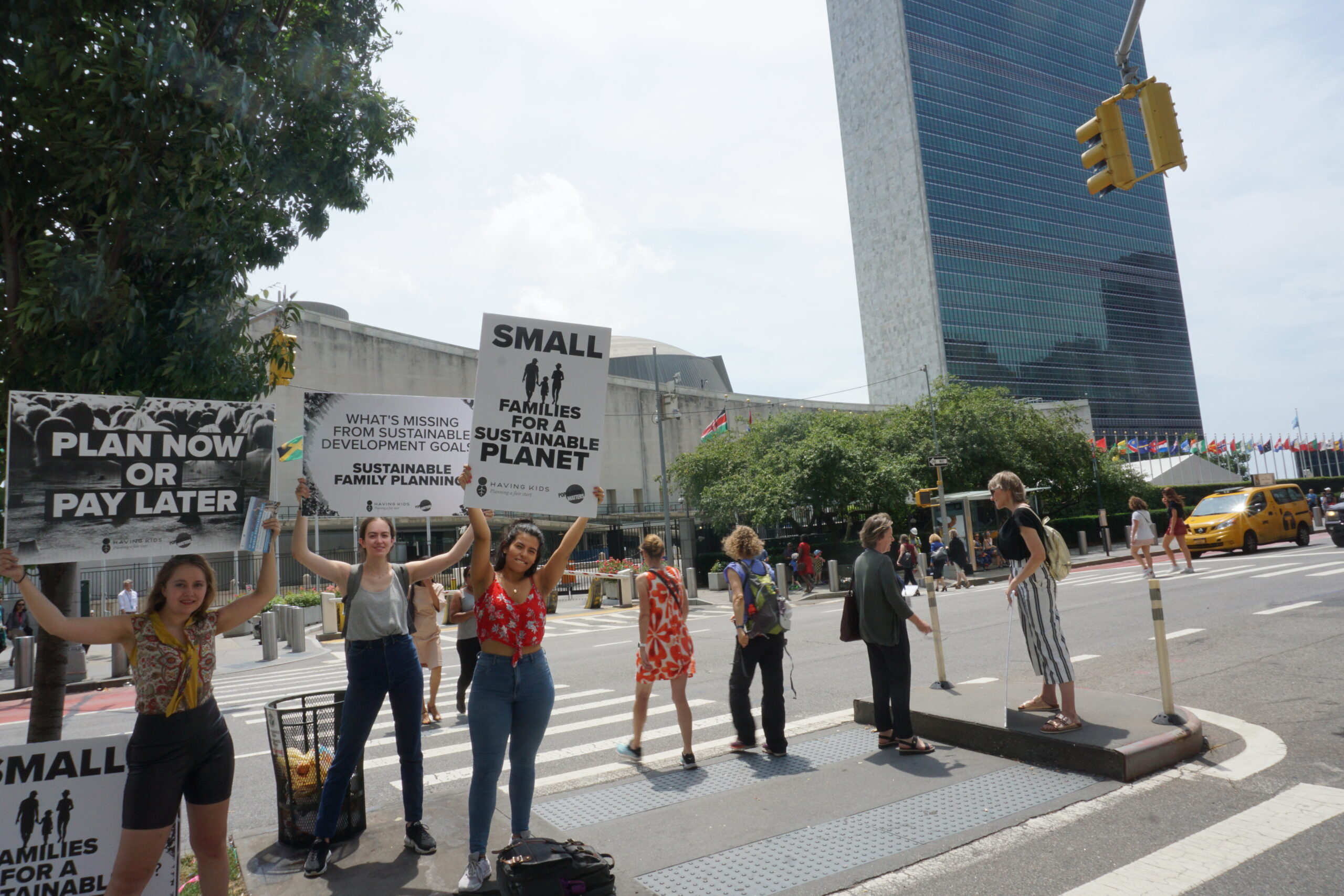 take action
A major meeting at the UN in 2024 will set the future agenda for the organisation. Please contact your government to urge them to press for population to be considered in that process.
You might also be interested in…