At any given time, globally, close to 1 billion girls and women have their period each day. For the young girls, sadly, a majority – 66% know nothing about menstruation until menarche – that is the onset of bleeding! This Menstrual Hygiene Day, our Communications Consultant Florence Blondel argues that this injustice contributes highly to early school dropouts, child marriage, and childbearing.
ABSOLUTELY NO IDEA!
When their parents or guardians inform them that they are "now a woman, ready for marriage and babies," it's the first time that most young girls learn about menstruation or its perverted connotation. This is after pressuring the girls, "Have you seen blood down there?" But, of course, they can never even refer to it as a vagina. And, of course, that's the absurdity of it all as well.
Globally, 66% of girls, on average, know nothing about menstruation until menarche – their first period. In Indonesia, nearly 5 out of 10 young girls feel unprepared for their first period, while 71% of adolescent girls in India are still uninformed that menstruation occurs – until the onset.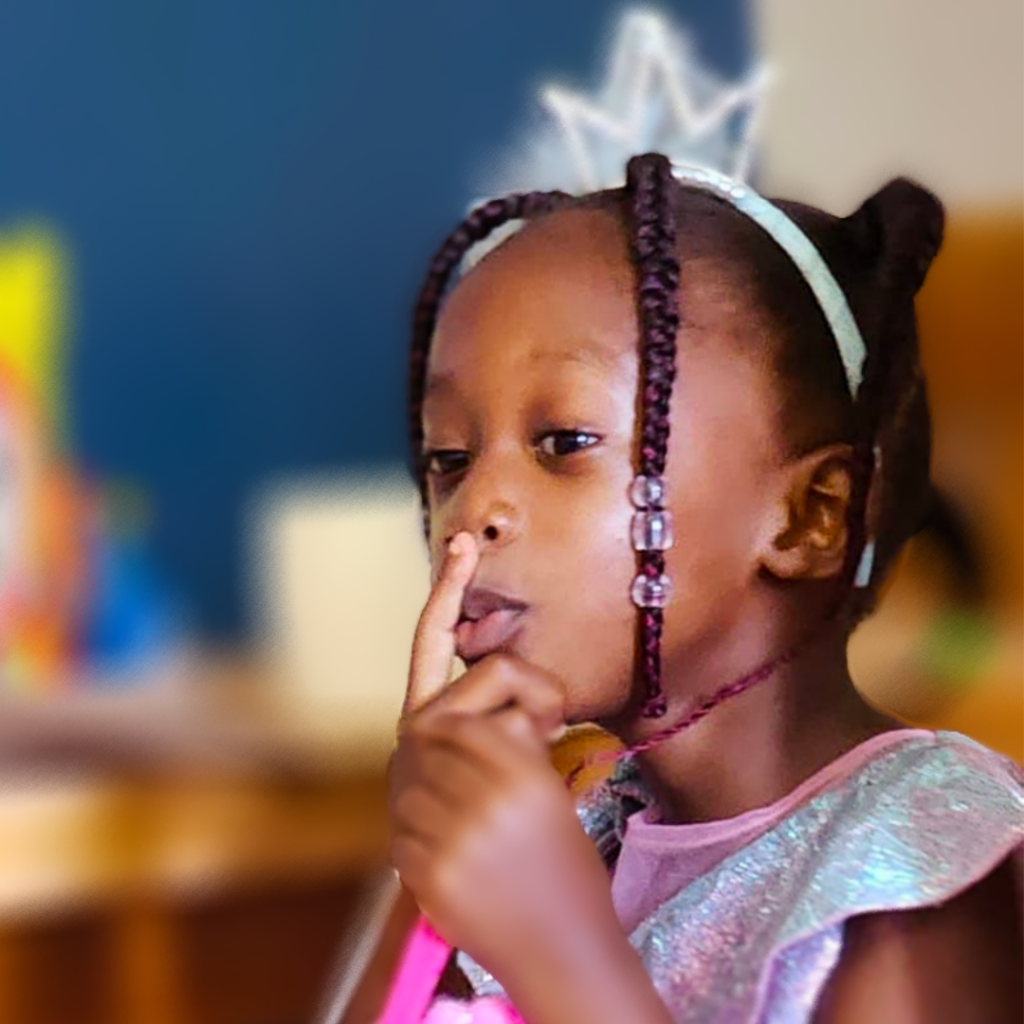 Sexual and reproductive health (SRH) education is still a thorny issue, particularly for young girls. It will continue to be so as long as we live in societies that covet patriarchy. Menstrual Health Management is part of SRH, but so many still consider periods taboo, men and, sadly, women alike. How dare you talk about something so 'disgustingly' private – pouring out from a sexual organ that many shall not name – and which is attached to shame?
What I don't like about periods is that girls are often ashamed to have their periods and hide it because most of their community tells them it is bad.

11-year-old Jordana.
The stigmatisation of menstruation is a global problem, according to UNICEF. So it's no surprise when it affects education and other aspects of a girl's life, as clearly illustrated by this summary from Plan International USA.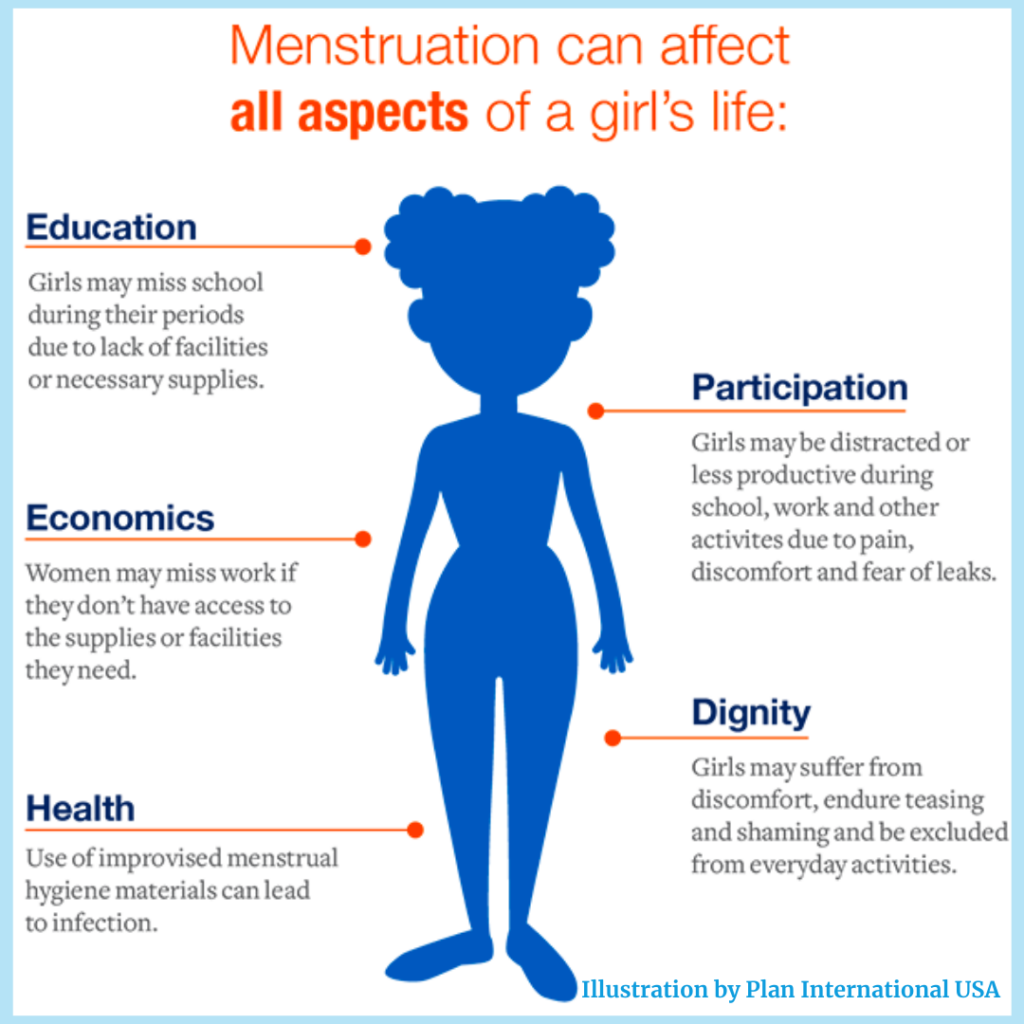 THE IMPACT ON EDUCATION
According to UNESCO, in a study, 95% of girls in Ghana report "sometimes missing school" due to bleeding. Around four out of every ten Ethiopian girls reported lower academic performance. Period poverty pushes many out of school.
Such can explain why only 54% of about 600 million children going to school in low-income countries proceed to the secondary level. Yet, the substantial rise in education, especially of girls and women, has numerous benefits.
Better educated women are more likely to be healthier and have better health status for their children than uneducated women, they also tend to have formal employment, earn higher wages, marry later, have fewer children, and prioritise their children's education. This can reduce poverty and contribute to community and country development
OUT OF SCHOOL AND BLEEDING? HOW ABOUT WE MARRY HER OFF?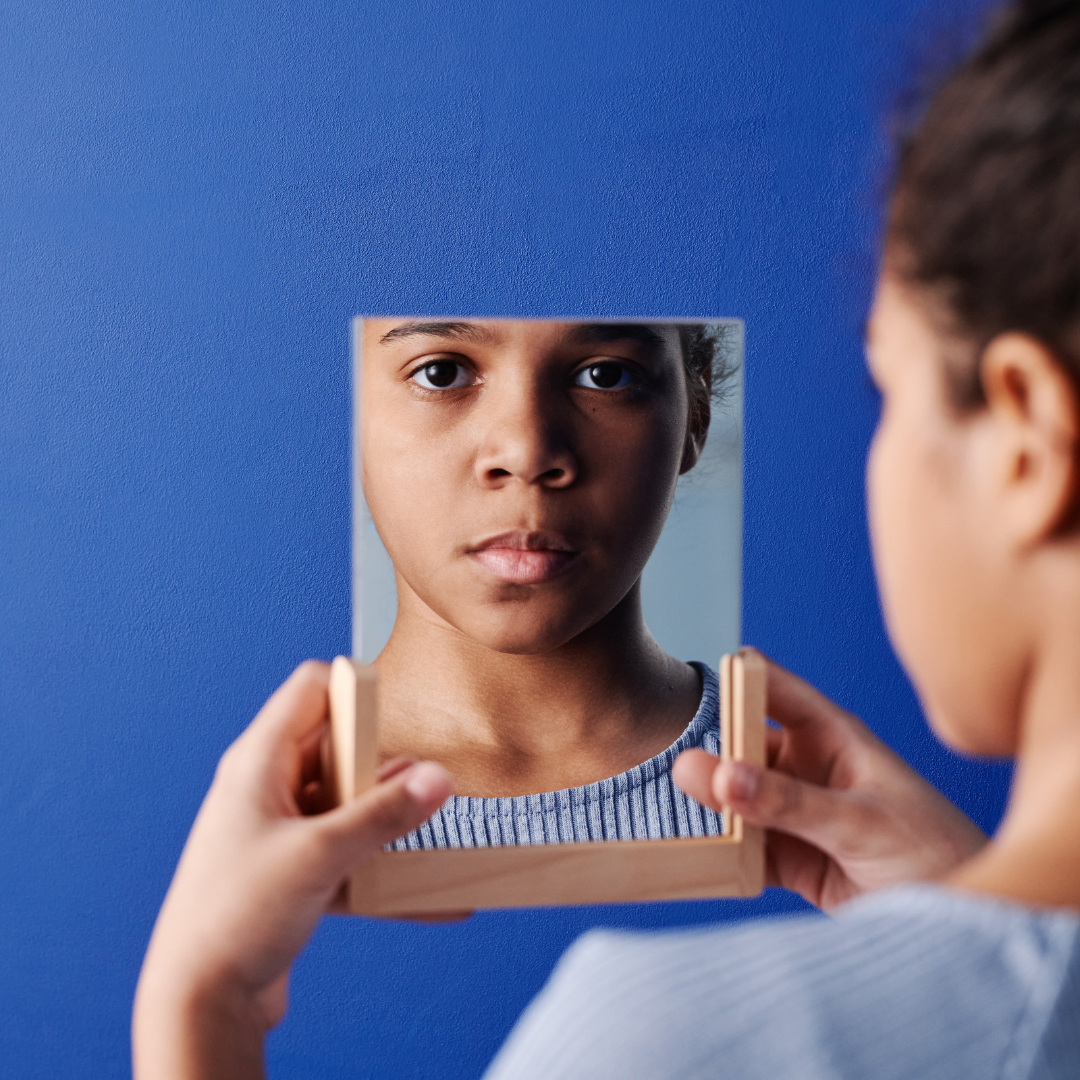 It never takes long for girls who drop out of school to be considered ready for marriage – and babies. After all, they are on their period – they have transitioned to 'womanhood'.
Researchers have found that some child marriages occur because the girl becomes pregnant.
One reason she becomes pregnant is that the couple (mostly the boy) didn't know she had her period, or what it means.
They add that they were likely unaware that one sexual encounter may result in pregnancy.
A girl is ready for marriage once she begins menstruating, according to 25.8% of parents and 26% of adolescents in an Indonesian 2021 study published in the Lancet. It indicated that about one in four parents or adolescents had beliefs supporting predictors of child marriage. Some girls begin to menstruate as young as eight, and some communities (but by no means all) do not frown upon child marriage.
The text below clearly summarises the gross effect of this vice.
Girls who marry before 18 years of age have increased risks of school dropout, gender-based violence, social isolation, poverty, non-use of contraception, high fertility, short birth intervals, unintended pregnancy, reproductive morbidities including obstetric fistula, maternal mortality, poor mental health, sexually-transmitted infections, and HIV/AIDS.
HIGH FERTILITY RATES AND POPULATION GROWTH
Child marriage accounts for many teenage pregnancies, partly driving high fertility rates and population growth in low and middle-income countries. For example, in 15 countries the World Bank analysed in a study, they found 'on average women who married at age 13 are likely to have 26.4% more live births than if they had married at 18 or later, all other things being equal'.
In large part, this is because child brides begin having children at younger ages compared to those who marry even a few years later, and therefore have a longer period of their lives during which they are having children. Child marriage also reduces contraceptive use, which can lead to short intervals between births and a later end to childbearing.

World Bank
WAY FORWARD
Numerous issues, such as period poverty, insufficient or nonexistent WASH facilities, stigma, and a lack of period-related knowledge, lead many girls to miss school, with some eventually dropping out entirely. Child marriage is the fallback plan, but this shouldn't happen in this century. More importantly, we should educate girls – and boys (for social solidarity) about menstruation.
Some countries including Scotland (the first globally) make free and accessible period products in public spaces on a national scale. Others like Kenya (a low-middle-income country) and New Zealand target public schools. The list needs to grow.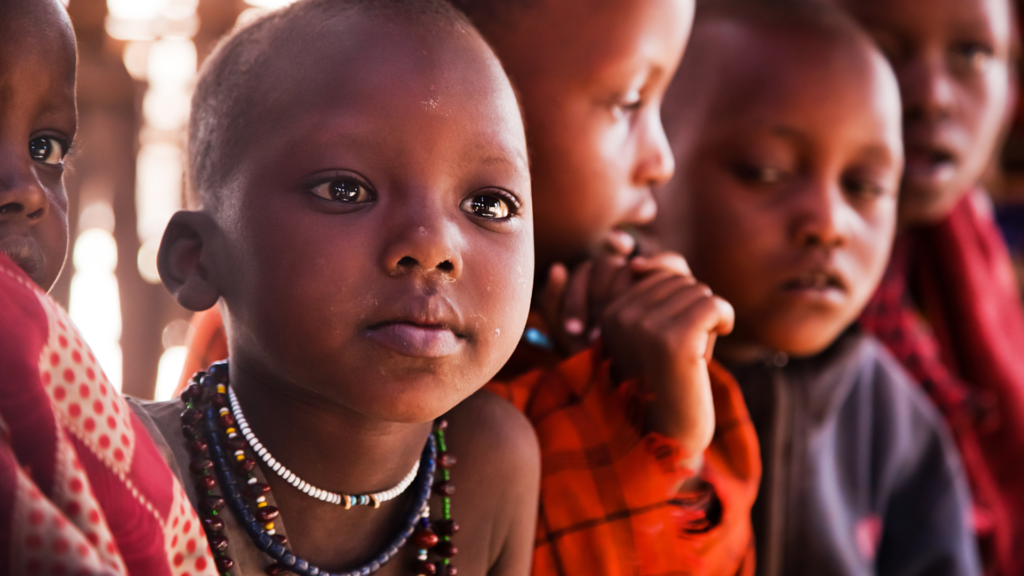 All countries need to have Menstrual Health Management (MHM) policies. MHM is a rights, health, and development issue. It's 'the access to adequate information, preparation, and support to manage menstruation in a healthy, safe, and dignified manner'.
With certainty, most girls will remain in school considerably for much longer and prevent them from getting married or having children.