To mark World Population Day 2023 on 11 July, we are once again giving awards to individuals and organisations across the globe for their progressive, effective and brave work promoting reproductive rights, defending the environment, and enlightening the public about the challenges we face and the solutions that are available!
In 2021, we launched our Change Champions awards, recognising inspiring change-makers around the world. The winners received a uniquely designed award made from recycled plastic as well as a donation for the charity or cause of their choice. We also gave out a raft of awards last year in our Change Champions 2022.
We are giving out the awards for the third year running to a new group of inspirational change-makers. Learn more about the different categories and meet our 2023 Change Champions below!
Lifetime Award
Sir David Attenborough
In addition to his patronage of Population Matters, Sir David has also highlighted population issues in his Royal Society lecture of 2011, 2009 BBC Horizon documentary, How many people can live on planet Earth? and his 2020 Netflix series, Our Planet.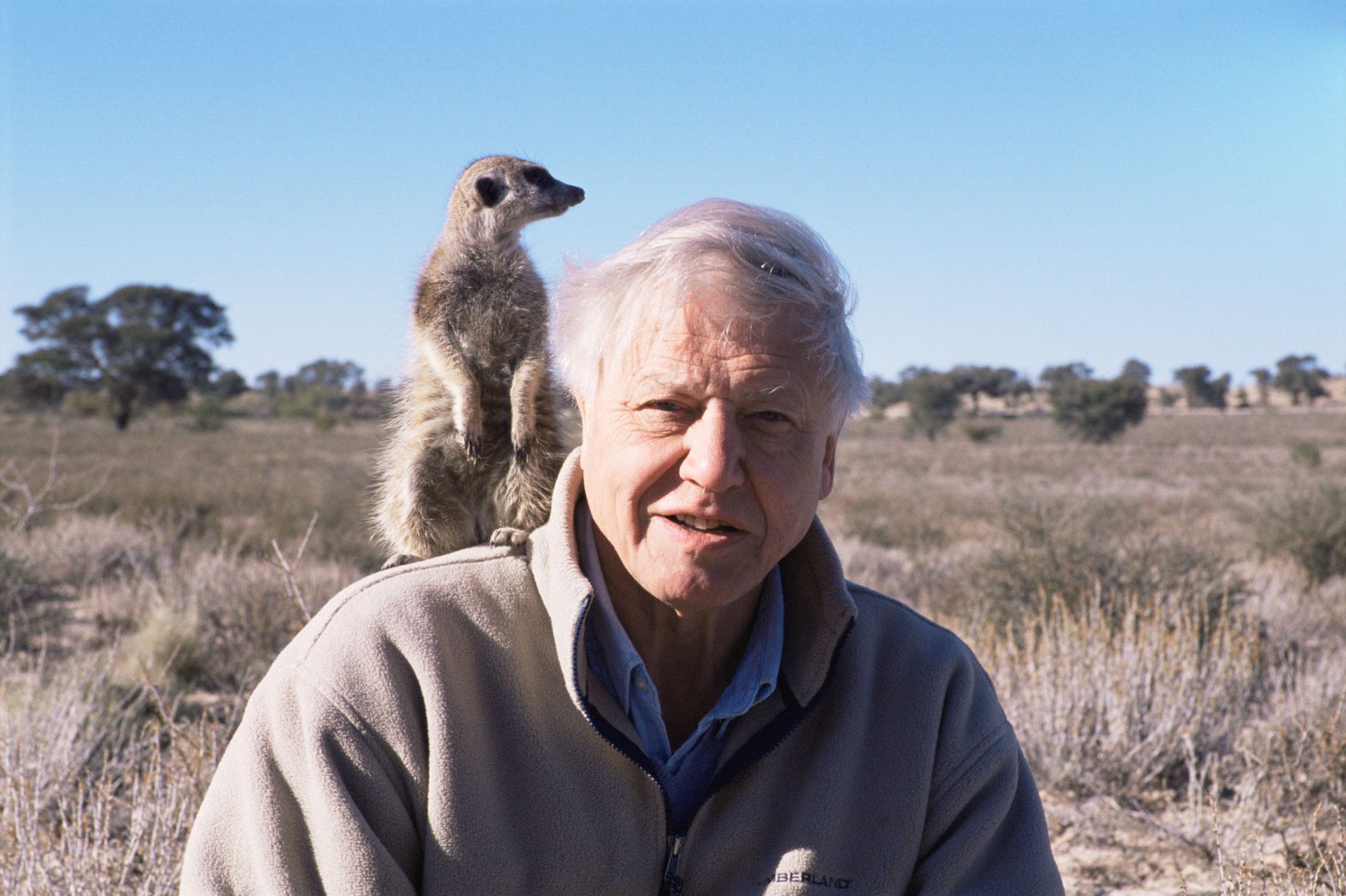 WOMEN'S CHAMPION
Malala Yousafzai
Nobel-laureate and tireless education campaigner, Malala transformed the trauma of her injuries at the hands of religious extremists into a worldwide movement for girls' education. Like Malala, Population Matters supports education because it is every person's right and because the empowerment it brings to girls and women will benefit people everywhere. We are also pleased to see Malala acknowledging that it has a role in both mitigating climate change, and empowering girls, women and communities to lead the campaign against it. The 2021 Malala Foundation report A greener, fairer future stated: "If every girl was able to exercise her sexual and reproductive health and rights through quality education and had access to modern contraception, it could reduce total emissions."
Thank you for nominating Malala for the Women's Champion Award, it is a great honour.

A representative at the Malala Fund
Youth Champion
Nafitatou Nouhou Osseini
Nafitatou has been involved in JVE Niger since 2017, and is committed to issues of environmental protection, climate change, promotion of sustainable development, women's and children's rights, gender equality, peace and democracy in Africa. She is currently in charge of JVE Niger's Ecology and Consciousness Program, for the mobilisation of young people and teachers around environmental education in schools.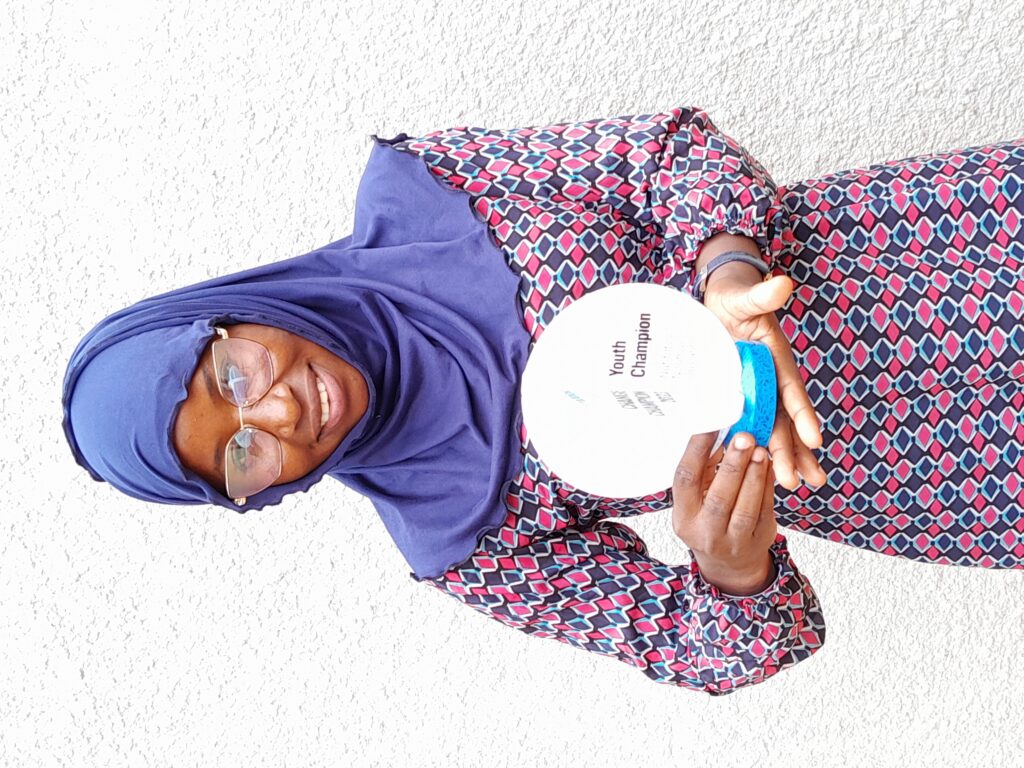 I am very honored by this distinction, and it confirms that 'with small individual actions, we can contribute to collective change. Let's be the change'.

Nafifatou Nouhou
EARTH CHAMPION
Dr. Gladys Kalema-Zikusoka
Dr Kalema-Zikusoka is a wildlife vet and founder in of Ugandan organisation Conservation Through Public Health, which promotes biodiversity conservation by enabling people, gorillas and other wildlife to coexist through improving their health and livelihoods in and around Africa's protected areas. In 2022, she said: "Family planning was a solution because people were having more children than they wanted to … It was affecting women's health, increasing poverty and preventing children from going to school … And with more mouths to feed, they would go into the forest to collect firewood or to poach. … For women, [family planning] gave them more control over their lives, over their bodies. For men, it meant better balancing of the family budget. It became a win-win situation."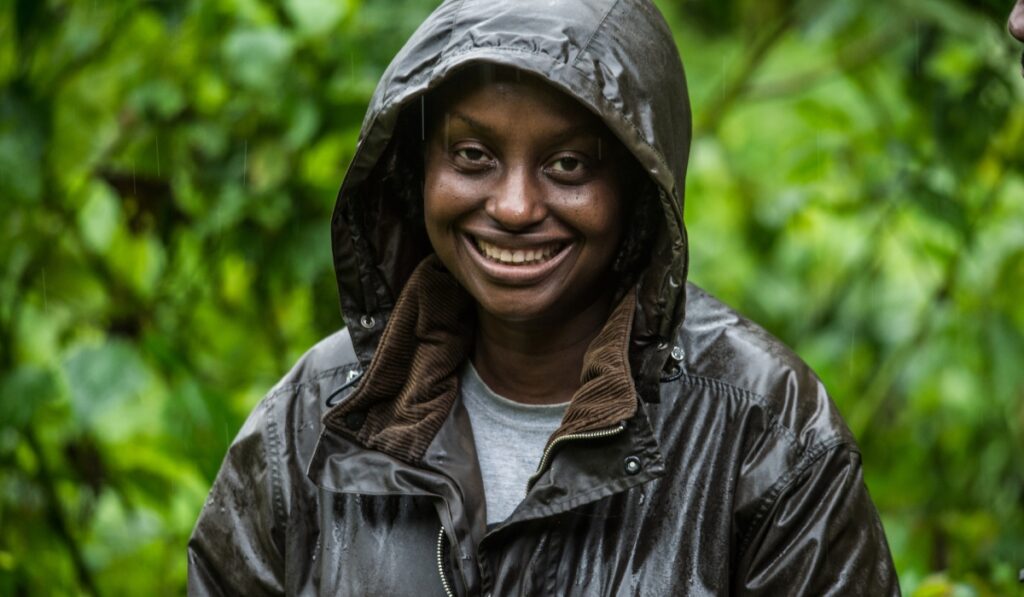 I am greatly honored to receive this award and recognition from Population Matters for our work to promote integrated approaches to population, health and the environment.

Dr. Gladys Kalema-Zikusoka
SHINING A LIGHT (film, book or TV programme)
Cindy Forde, Author of Bright New World
Bright New World: how to make a happy planet by Cindy Forde (illustrated by Bethany Lord).
Cindy Forde is the founder of Planetari, an organisation dedicated to worldwide environmental education. She has worked with leaders across sectors including the UN, government, NGOs, finance, business, technology and education. She was CEO of the Cambridge Science Centre and Managing Director of the Blue Marine Foundation. Bright New World offers an attractively illustrated glimpse into a better future – "a world in which today's children have grown up and tackled the world's most pressing social and environmental problems." Its optimistic spirit and grounding in real science and active projects provides a vital alternative to pessimism over our future.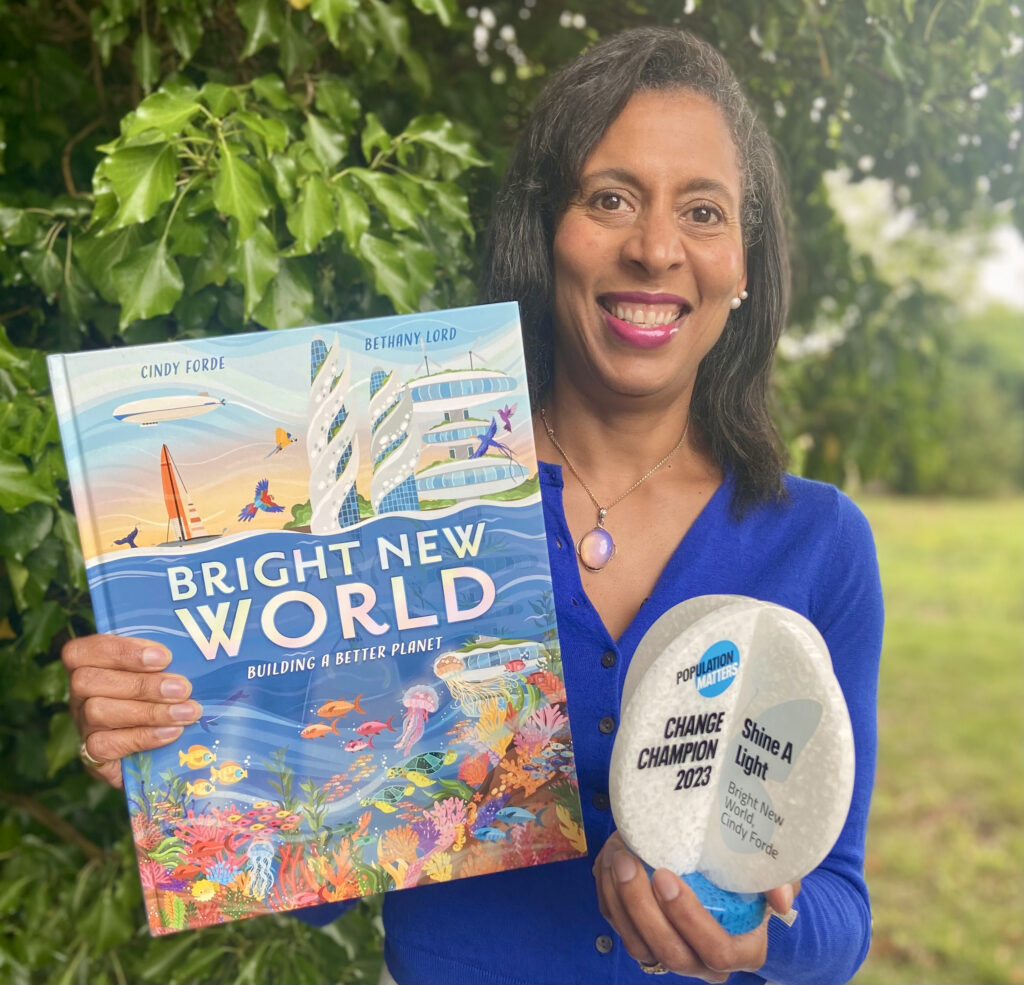 The fact that we can solve so many of our pressing challenges by inclusion, respect and kindness to women and girls is a glorious message to share with children, educators and families. Population Matters's work lays the foundations for how we can thrive as a human family. I am delighted to help shine a light on this and to win this wonderful award.

Cindy Forde
MEDIA STORY
Jon Vidal, The Guardian article
The former Guardian environment editor addressed the taboo about discussing population and climate change in his November 2022 article entitled, It should not be controversial to say a population of 8bn people will have a grave effect on the climate. The article states: "Despite the fact that the several billion more people expected to be alive in 70 years' time will put more pressure on resources and will produce far more emissions, the population explosion is yet again being ignored, sidestepped or denied by world leaders… The generations-long argument between those who uniquely blame overpopulation and those who maintain that consumption is the biggest contribution to the climate emergency must be ditched."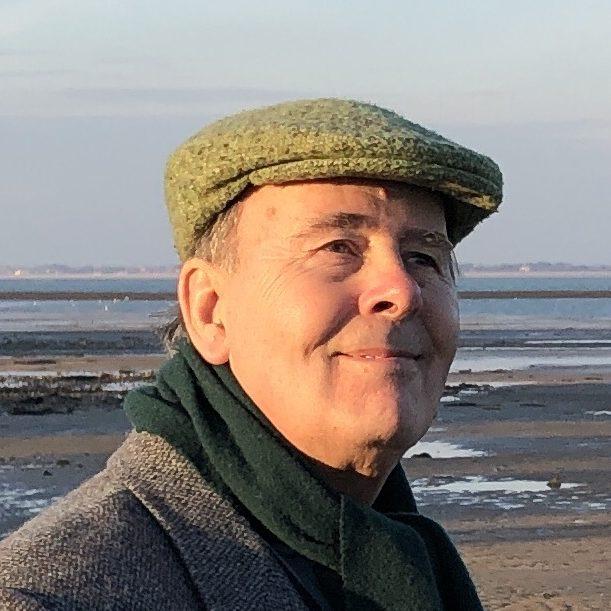 It is the award I am most proud of!

Jon Vidal
ONLINE CAMPAIGN
Population Balance – The Overpopulation Podcast
The podcast is produced by US-based organisation, Population Balance, which offer education and solutions to address the impacts of human overpopulation and overconsumption on the planet, people, and animals. Over more than 20 episodes so far, the podcast has explored critical but often under-reported issues by interviewing world-leading experts on a diverse and fascinating range of subjects, including pronatalism, alternative economics, patriarchy, fertility decline and animal cultures.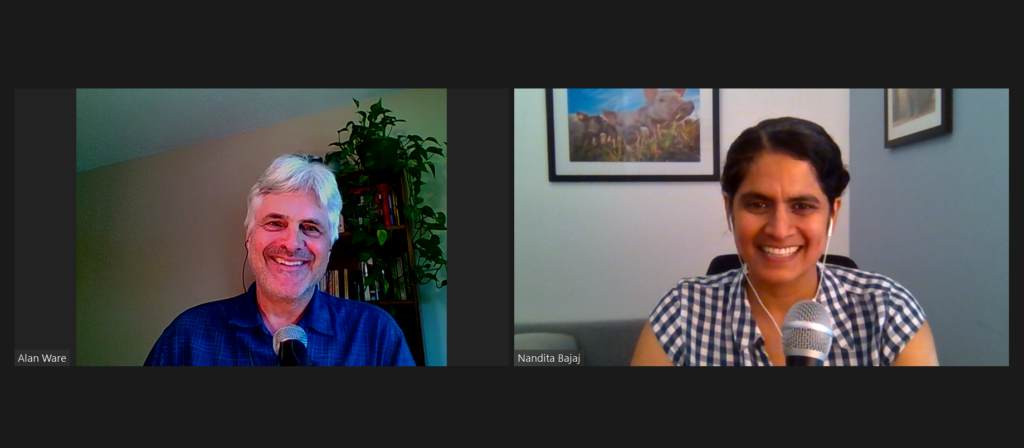 We are deeply honored to receive this Champion Choice award from Population Matters in recognition and celebration of The Overpopulation Podcast. Through interviews with expert guests on subjects such as pronatalism, ecocentrism, and degrowth, we create a safe environment within which to have these bold, compassionate, and solution-oriented conversations that are centered on the principles of justice and sustainability.

Nandita Bajaj, Executive Director & Alan Ware, Researcher, Population Balance
FAMILY CHOICE CHAMPION
Sheila Kay
Known as AuntieSheilaKay! on TikTok, Sheila posted a joyful video about her childfree choice which has garnered 3 million views and 480,000 likes. Her passionate, positive message has struck a chord with people the world over. In the three-minute video, she says, "It has meant a life of complete and total freedom, a life of joy!"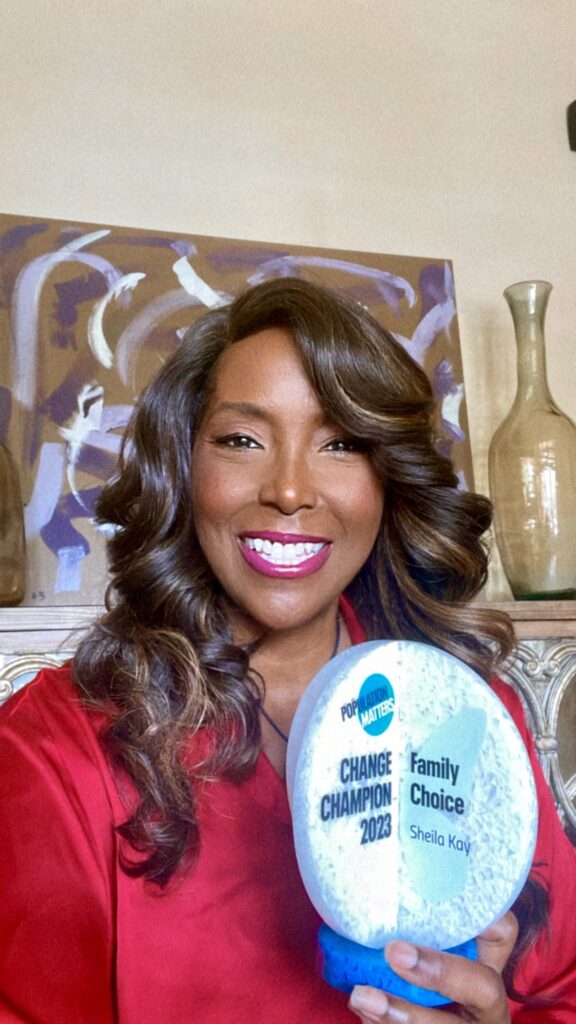 I am deeply honored to win the 2023 Change Champion award. It is wonderful to be recognized for my efforts to help Women in having a voice in remaining childfree by choice!

Sheila Kay
POPULATION MATTERS SUPPORTER
Rupert Rivett
A longstanding PM supporter, Rupert spreads the word about population by posting polite short messages and links to relevant PM content under articles and opinion pieces on Twitter on an almost daily basis. In seeking out new audiences and opportunities to open the population conversation, Rupert is a patient, dedicated and creative supporter of the cause. He is also a professional photographer, and has undertaken event photography for Population Matters.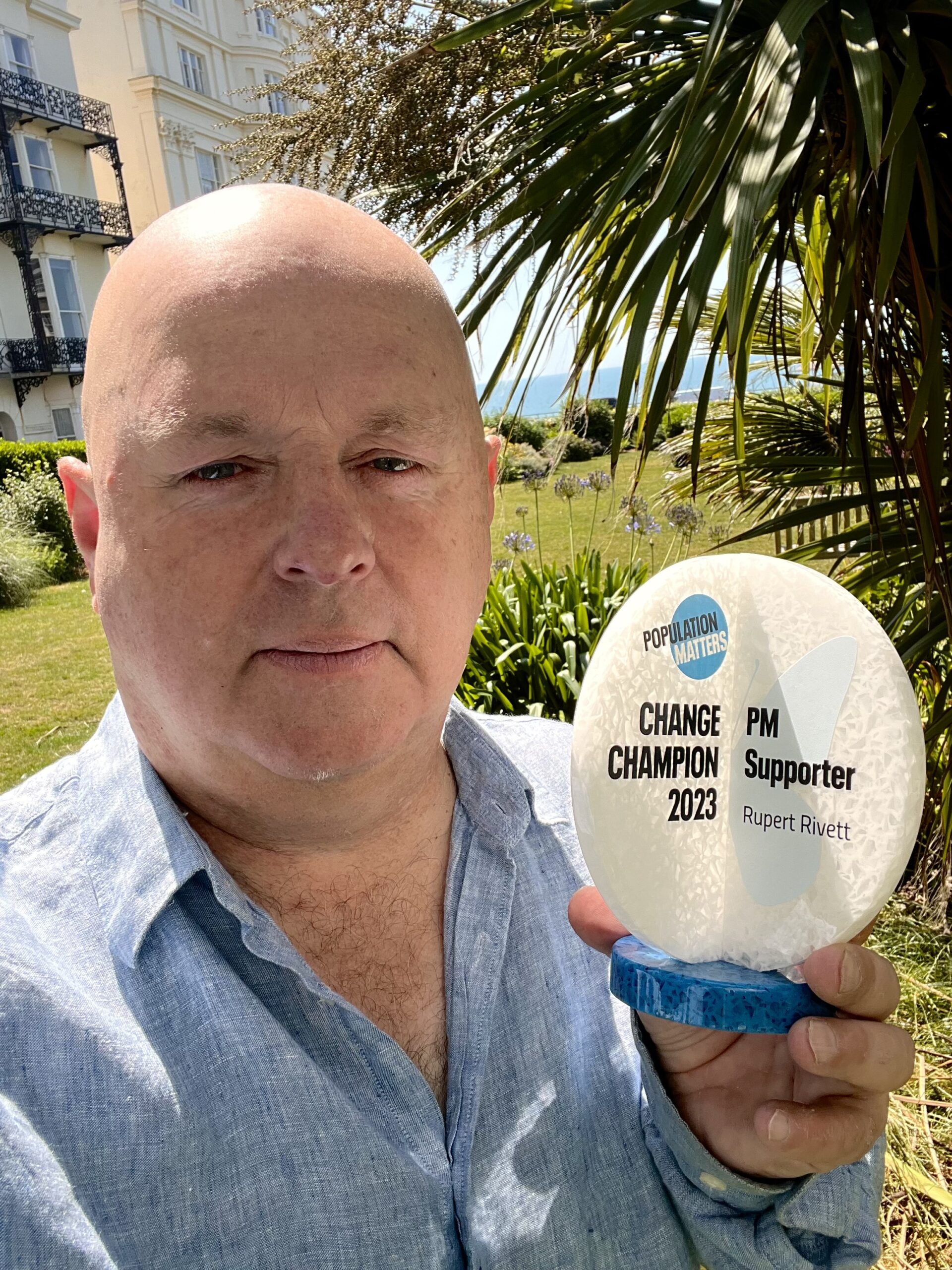 JOIN THE WAVE OF CHANGE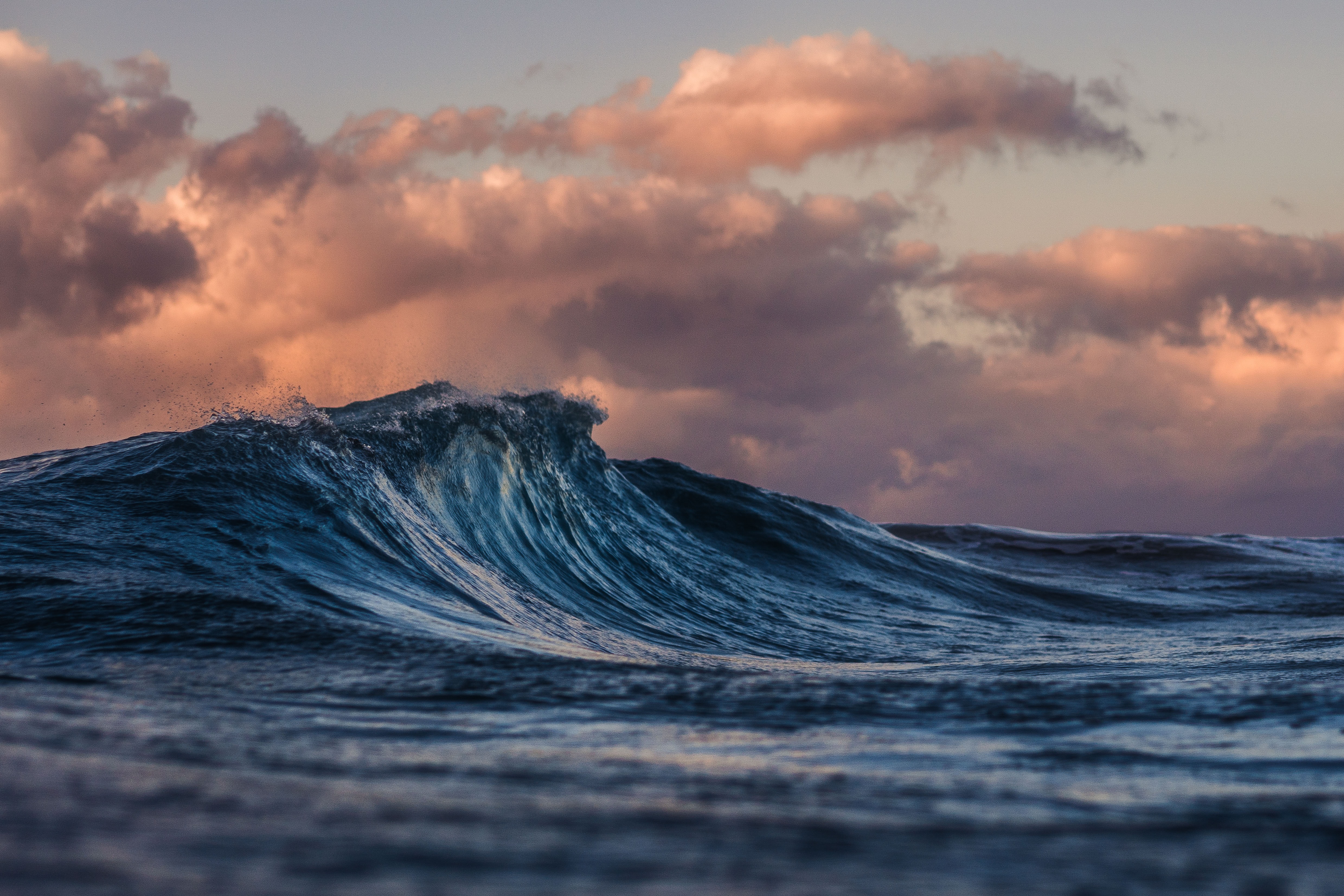 Feeling inspired by our Change Champions? Join us today and become part of the movement for a better future for people and nature!