Joan Kembabazi is the founder of the Ugandan organisation Gufasha Girls Foundation and a Population Matters Choice Ambassador. In July 2023, we were delighted to assist her to attend the Women Deliver Conference in Rwanda. Here, she reports back on her time at the conference.
The Women Deliver Conference is one of the largest gatherings to advance gender equality, health, rights and well-being of girls and women and this year, it was held on 17-20 July at the Kigali Conventional Centre in Kigali, Rwanda. The conference was a highly informative and enlightening event focused on addressing gender disparities and promoting equality in all aspects of society under the theme 'Spaces, Solidarity and Solutions'.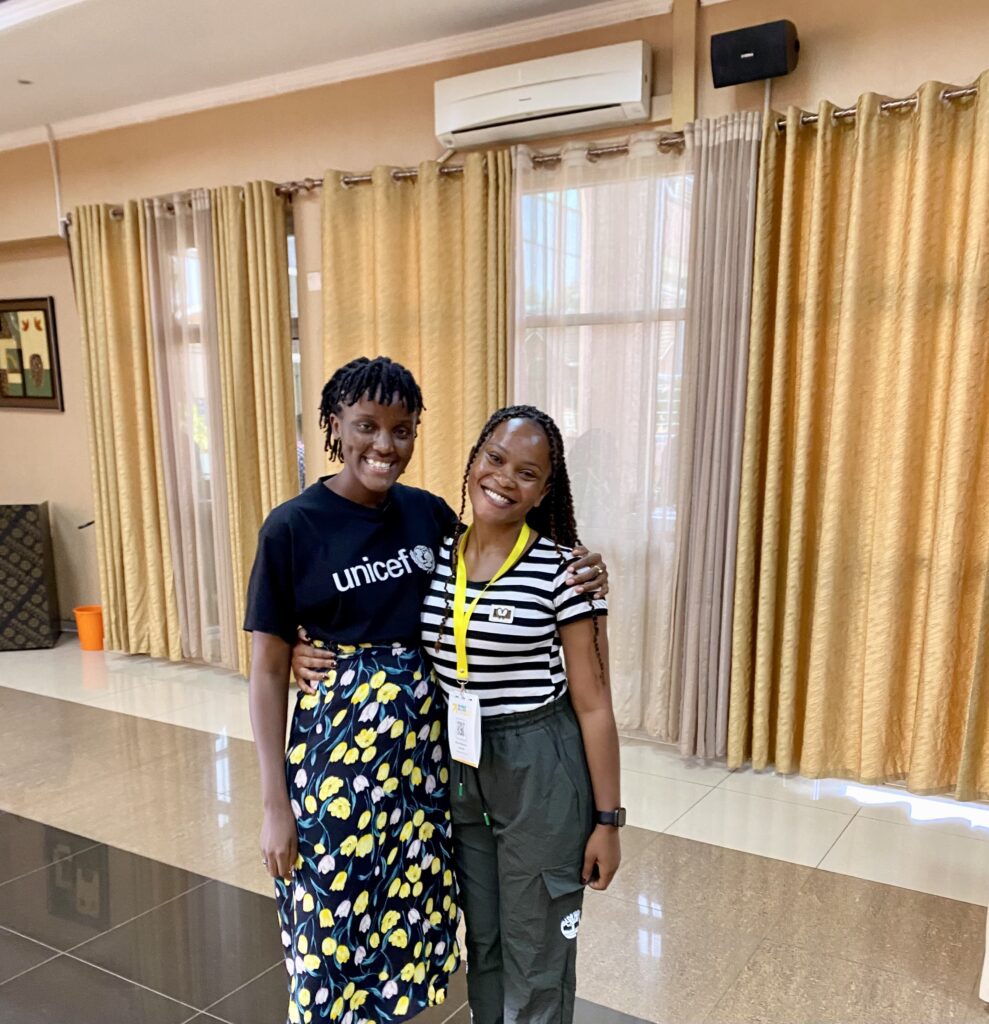 The conference attracted more than 6,000 participants from diverse backgrounds, including world leaders, policymakers, feminist activists, academics and representatives from non-governmental organisations. The main theme centred on addressing the challenges faced by grass root feminist movements and developing an accessible and inclusive space while welcoming all allies. The objectives were:
• Catalyse collective action to advance gender equality
• Hold leaders accountable
• Empower the feminist movement
• Reframe who leads
• Create space
THE HIGHLIGHTS
Some renowned and powerful voices of the feminist community delivered keynote speeches providing valuable insights into the historical context of gender inequalities and the progress made to date. They emphasised the importance of collaborative efforts to further gender equality and the role of individuals, communities and institutions in driving meaningful change.
The keynote speakers included; Sima Bahous (Executive Director, UN Women), Natalia Kanem (Executive Director, UNFPA), Helen Clark (Former Prime Minister, New Zealand), Jeannette Bayisenge (Minister of Gender and Family Protection, Rwanda) and Malala Yousafzai (Nobel Peace Prize Laureate and Co-Founder, Malala Fund), who emphasised the need to support and collaborate with young people to make sure their voices are heard and amplified.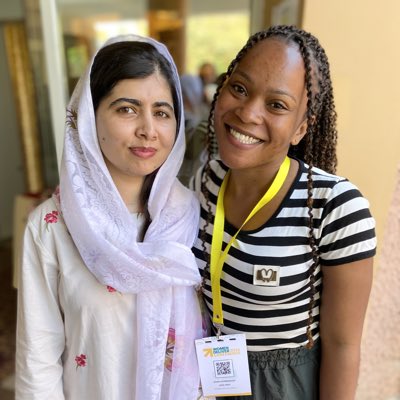 Several panel discussions explored critical issues related to gender equality, including gender-based violence, gaps in funding for sexual and reproductive health rights (SRHR) and education among adolescent girls and young women, workplace diversity and inclusion, access to education, and healthcare.
The conference provided a platform to discuss and promote policy initiatives and advocacy efforts aimed at creating a more inclusive and equitable society where experts and practitioners shared their experiences, research findings and successful interventions that have had a positive impact on gender equality.
Is education the magic bullet?
Joan recently spoke at our webinar on World Population Day, which you can watch back below.
Interactive side events allowed us to actively engage in diverse topics around issues girls and women are still facing. Some of the side events I attended included; Working together to address sexual violence against girls and women; Uniting for menstrual justice to advance gender equality; Our education, our rights; Advancing climate justice and gender justice; Preventing child marriage through Comprehensive Sexuality Education (CSE); Demanding reproductive justice and rights.
I also attended an event titled, Responses to the climate crisis, where I shared the work that Population Matters does towards achieving a global population size that provides a good standard of living for all, a healthy and sustainable environment and had the opportunity to call on donors to fund projects working to ensure accessibility of SRHR services, specifically contraception amongst adolescent girls and young women. Participants had the opportunity to discuss concrete actions they could take to advance gender equality in their respective spheres of influence.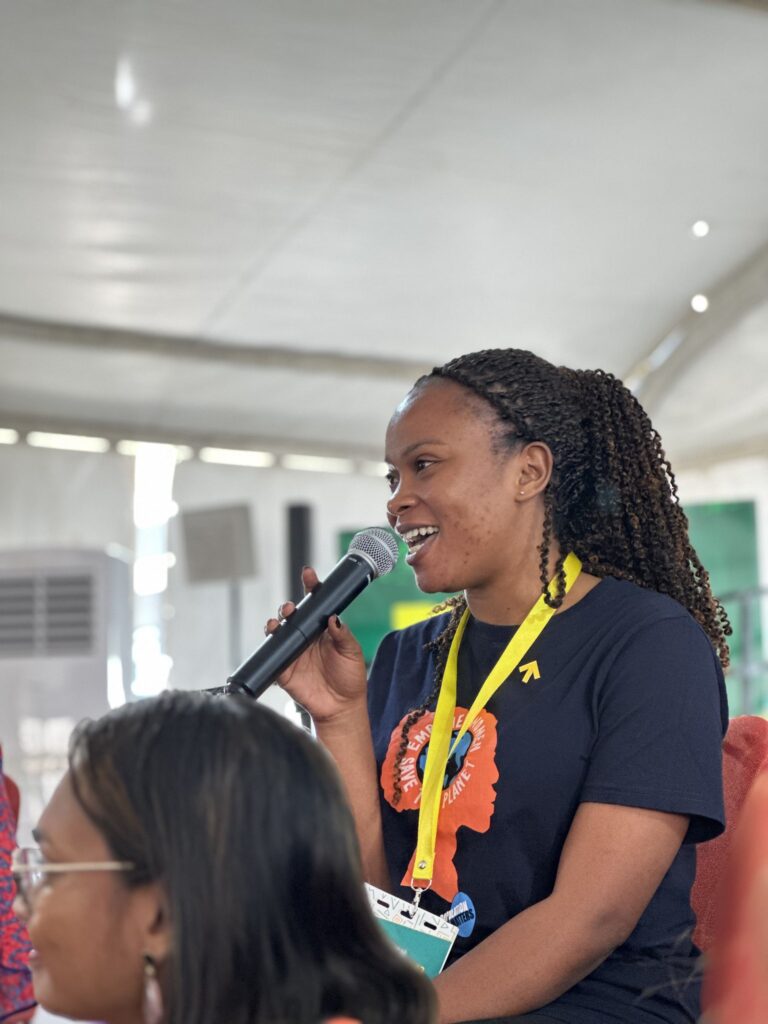 KEY TAKEAWAYS
The conference emphasised the importance of intersectionality in the fight for gender equality. This recognises that girls and women face diverse challenges including climate change, negative social norms and biases, inadequate or lack of sexual and reproductive health information, and a lack of access to education opportunities, so need to be addressed with an intersectional lens so that no girl or woman is left behind.
It also sparked a renewed sense of urgency and enthusiasm among young people in addressing gender issues and being agents of change in their communities. Maliha Khan, CEO of Women Deliver, called upon young people to stand in solidarity with the communities they work for and with and never be afraid to shake tables and transform the world.
Test your knowledge of gender equality
The conference, through the different plenaries and side events, served as a catalyst for increased advocacy efforts by empowering attendees with knowledge and inspiration to hold our leaders accountable for their commitments and also effect change at the grassroots level.
To combat gender stereotypes and discrimination, educational reforms are essential. The conference underlined the need to integrate gender-transformative education and CSE into national curricula and create safe learning environments for all.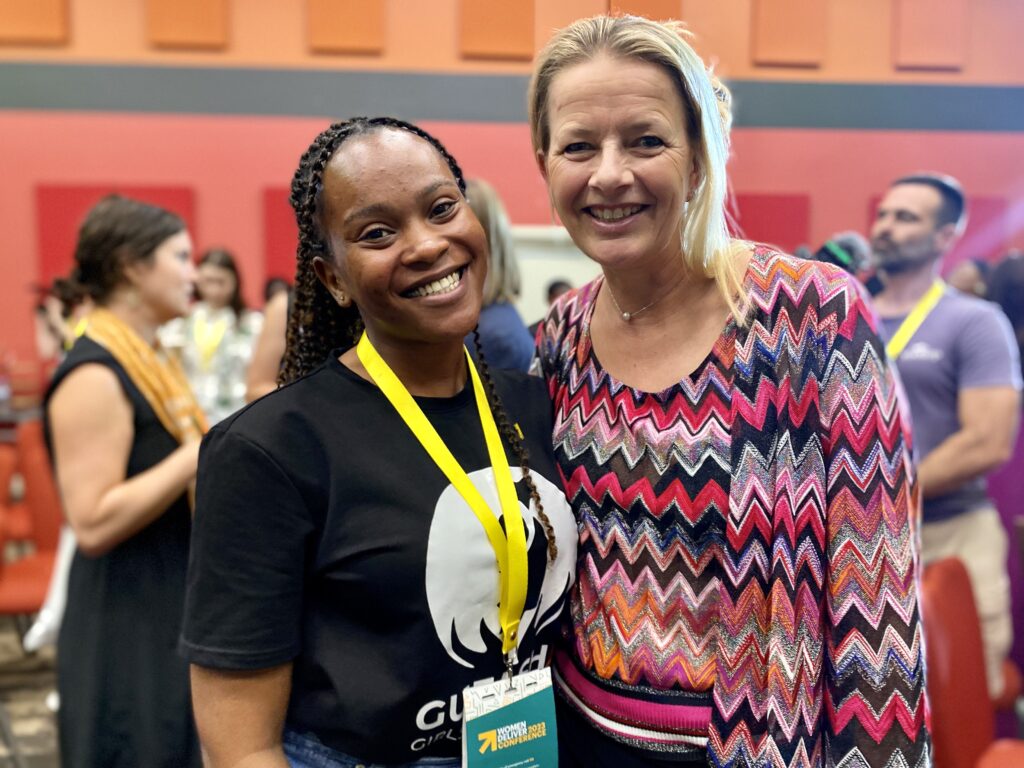 Ample opportunities were provided for networking and connecting with change-makers and organisations allowing us all to form and forge valuable partnerships and collaborations for future initiatives.
A transformative experience
Attending the Women Deliver Conference was a transformative experience that broadened my understanding of gender-related issues and provided valuable insights into the efforts being made to achieve equality. The event reinforced the notion that collective action, supporting grassroots feminist initiatives, and policy reforms are crucial for advancing gender equality and so creating a more equitable society.
As I return from the conference, I am inspired to continue playing an active role in advocating for gender equality with the lessons learnt and contributing to positive change in my community and beyond.
_________________________________________________
Joan Kembabazi is the Founder and Team Leader of Gufasha Girls Foundation, a community-based organisation in Uganda that's committed to promoting girls' rights and education through advocacy, capacity building, and awareness creation. Joan is also a PM Choice Ambassador.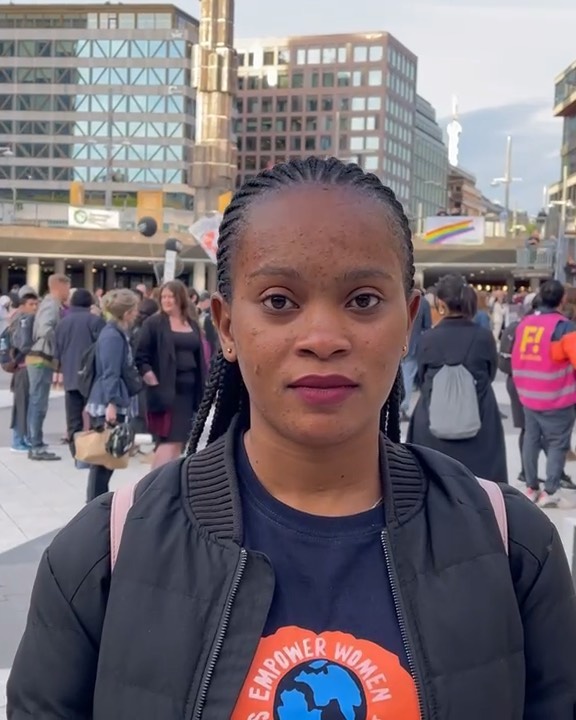 The views expressed in guest blog posts do not necessarily reflect the opinions and position of Population Matters.