We need healthy nature to provide us with two of the most essential resources for our survival: food and water. Increasing human population pressure, overconsumption and climate change are depleting global water sources and threatening food security. To avert disaster, one of the steps we must take is to act to end population growth as soon as is ethically possible and radically transform how we produce and consume food and use water.
Food – The Facts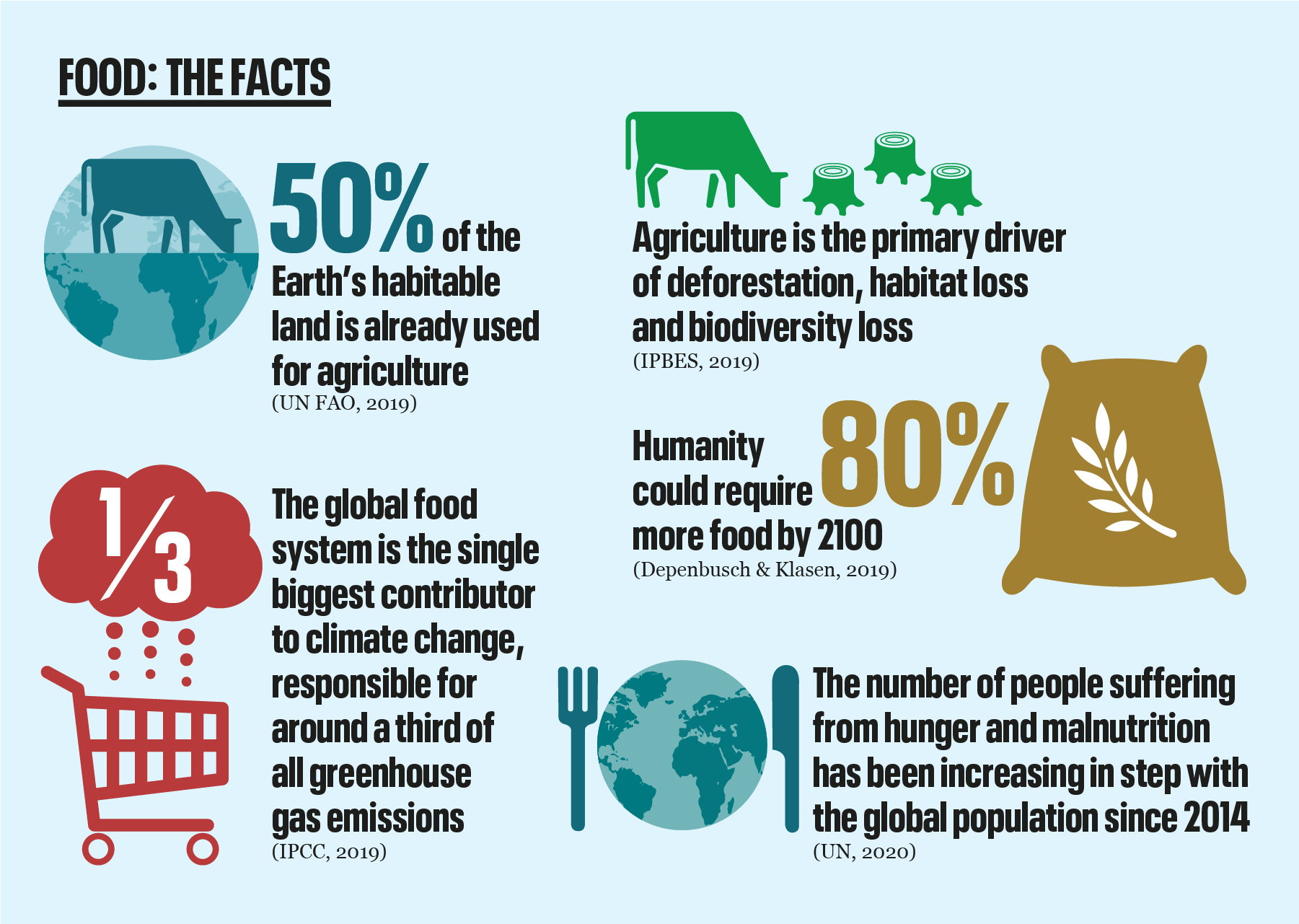 People today do not go hungry because we cannot grow enough food, but because of unsustainable and unjust mechanisms of production, consumption and distribution of food. Reducing food waste, technological improvements and more equal distribution are key to fighting hunger and malnutrition, but the World Resources Institute (WRI) estimates that due to population growth, humanity will require 56% more food by 2050 compared to what was being produced in 2010. Feeding a population of close to 10 billion people without profound changes to our food systems will require converting even more nature to agriculture, with devastating consequences for biodiversity and the climate. By investing in empowering population solutions, we can slow and eventually stabilise our population sooner rather than later, making it much easier to end hunger and protect nature.
" Global population is expected to exceed 11 billion people by 2100 unless actions are taken to stabilise population growth. Healthy diets from sustainable food systems are possible for up to 10 billion people but become increasingly unlikely past this population threshold."

– EAT-Lancet Commission, 2019
With almost 80% of agricultural land being used to farm animals, it is also vital that we reduce global consumption of meat and dairy – we can grow more food more efficiently by switching to plant-heavy diets. Unfortunately, meat and dairy consumption are still increasing, largely due to a rapidly expanding middle class (population growth combined with decreasing poverty). Ending overconsumption of animal products in wealthy countries is essential – what is considered 'normal' in the UK and the US for example, is hugely unsustainable when scaled up to 8 billion, let alone 10 billion people.
"Global food production is the single largest human pressure on Earth, threatening local ecosystems, driving a sixth mass extinction of species, and impacting the stability of the entire Earth system."

– Diets for a Better Future, EAT, 2020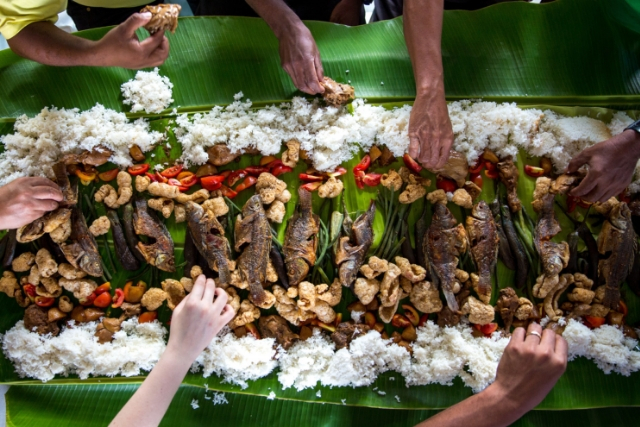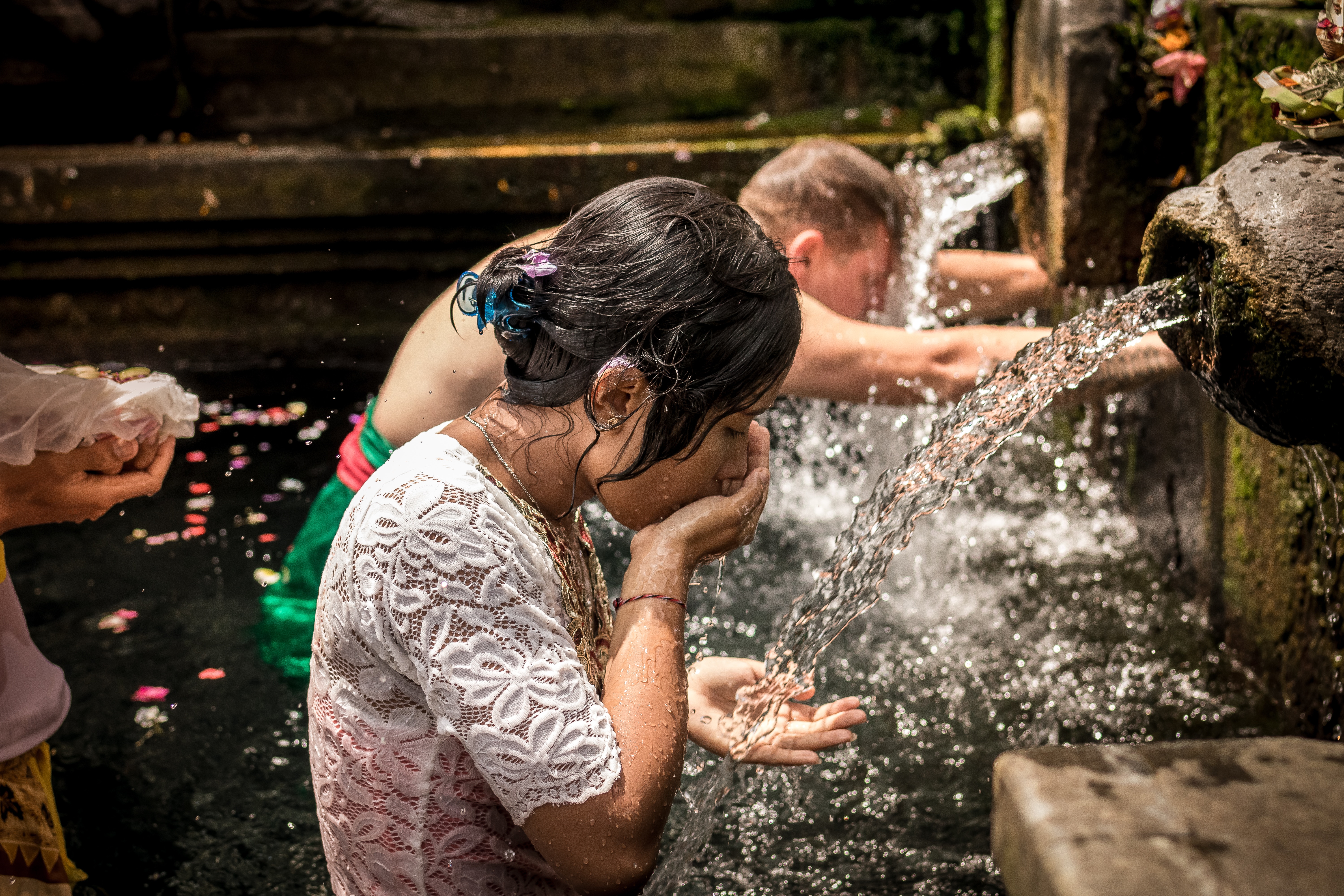 Water – The Facts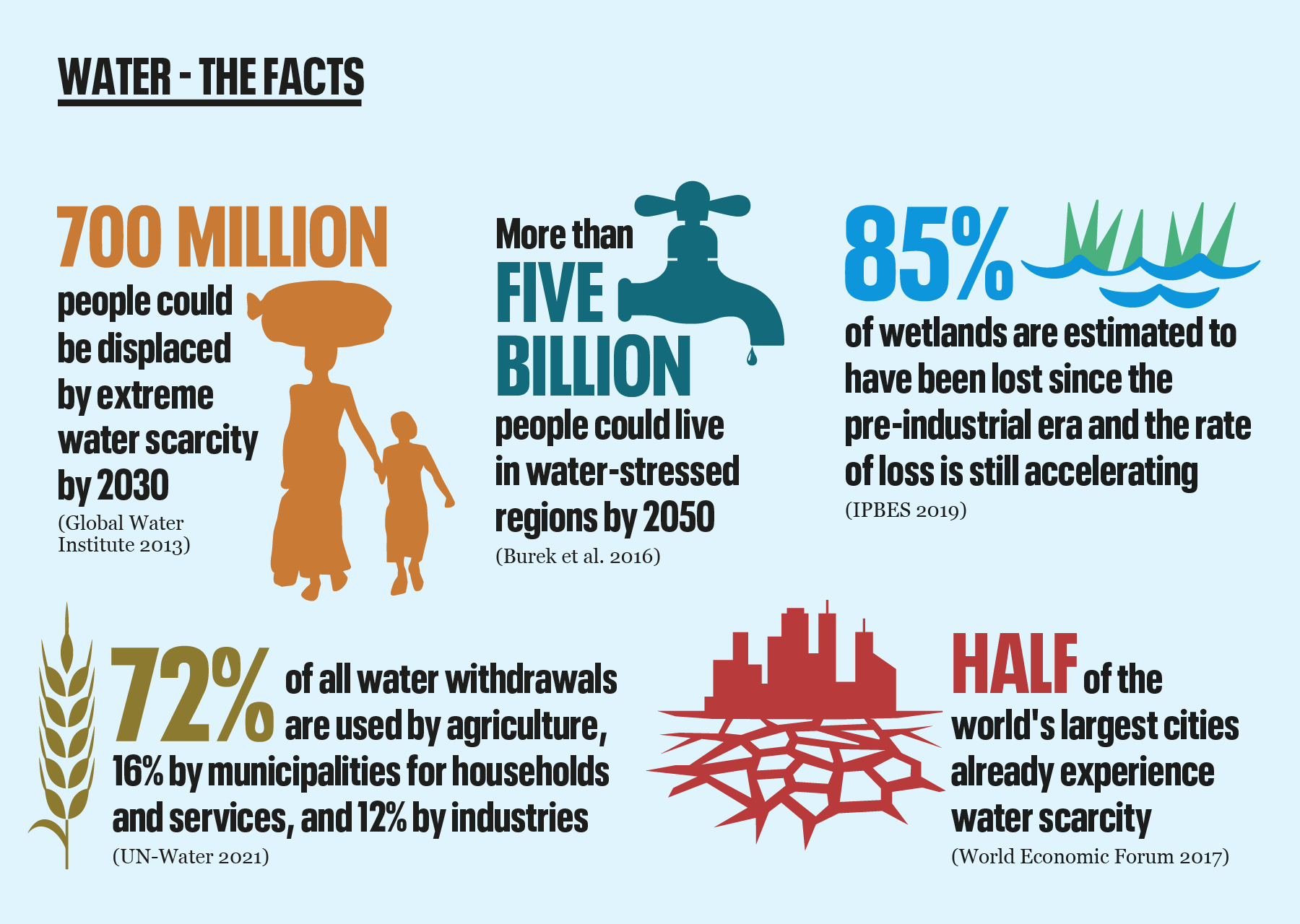 More than half the world's population gets their drinking water from groundwater, but a fifth of aquifers are already overexploited, meaning they are slowly being depleted. With three-quarters of the world's freshwater resources now devoted to crop or livestock production, more efficient water use by the agricultural sector is urgently required, in large part through producing less water-intensive foods. We can expect industrial and household demand to continue to rise with further population growth and decreasing poverty, however.
2.2 billion people do not have safe drinking water and 4.2 billion lack decent sanitation services. In sub-Saharan Africa, the number of people lacking safely managed drinking water has increased by more than 40% in the past two decades. Many developing countries already use their water sources faster than they can be renewed and rely on emergency deliveries to meet their water needs. For example, a 2018 report estimated that 600 million people in India are already suffering from serious water shortages and predicted that 21 major cities will run out of groundwater completely by 2030. Wealthy countries are not spared – in the USA, whose citizens consume more water than anywhere else, many regions could see their freshwater supply reduce by as much as a third in less than fifty years. England, which has one of the highest population densities in Europe, is also facing a water crisis despite its famously wet climate. Demand for water in England is predicted to exceed supply by between 1.1 billion and 3.1 billion litres per day by mid-century.
The most water-stressed regions are sadly also often the ones with the fastest population growth, meaning they face catastrophe unless urgent action is taken to empower women to choose smaller families. The combination of climate change and deep gender inequality is causing humanitarian disasters around the world. The population of the Sahel region of Africa, for example, is expected to more than double to 450 million by mid-century. Combined with a predicted temperature rise of 3C compared to 1950 levels, this situation has been described as a 'powder keg' which, without intervention, will lead to severe water shortage, famine and conflict.
Humans are not the only species to suffer from our overexploitation of water. Wetlands (including rivers, lakes, marshes, etc.) are among the most threatened ecosystems – loss of wetlands is still accelerating and is three times faster than the global deforestation rate. Unsurprisingly, countless wetland species are at risk of extinction. Amphibians are the most threatened vertebrate class, with more than 40% threatened with extinction according to the IUCN Red List.
"No water, no life. No blue, no green."

– Sylvia Earle, Marine Biologist
Share these graphics
You can download our food and water infographics from our Campaign Graphics page
Read our latest food and water news
You can find all the latest updates on this topic at the link below.