Sani Ayouba is from Niger and runs the national branch of a youth climate activism network, JVE. In this guest blog, he talks about the challenges he faced growing up, the day-to-day realities of climate change in the region and the important work he's engaged in today.
My father divorced my mother when I was young. I grew up with my little brother and my mom in a small concession in one of the most popular and poor neighbourhoods of Niamey "Gamkalley" with my grandmother, aunts and a dozen cousins.
Looking back, our neighbourhood reflected so many of the societal challenges that Niger still faces. There was no electricity or running water, and my grandmother lived in a traditional hut in the yard. The children, some born out of wedlock, others with serious mental health issues, scrambled to escape poverty, boredom, hunger and the lure of alcohol and drugs. We knew that school only offered a temporary refuge because, by the age of fourteen, all of us were expected to earn our own keep.
Dreaming out loud for the first time
When I was about eight, a young man walked into the classroom. He talked to us about the scouts' movement and invited us to join a meeting the coming weekend. With nothing else to do and a healthy dose of curiosity, we decided to check out what this scouting thing was all about, not knowing yet that our lives would be changed forever.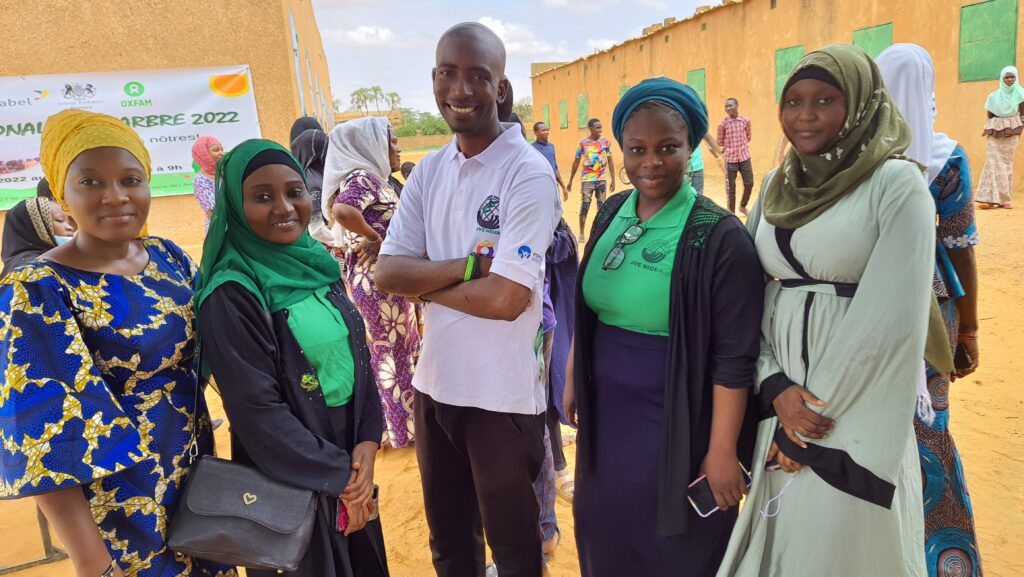 Our scout leaders were inspirational, they made us feel like we mattered and belonged. They showed us, because they did it too, that we could change life's trajectory. From then on, without fail, Saturdays were filled with community outreach activities. I especially remember going door to door urging people to vaccinate their children. Summer camps were spent planting trees outside of Niamey with local communities. I attended international scouting meetings and for the first time interacted with young people from the region and France, and realised how similar we were and how we shared the same dreams.
Little by little the notions of service, leadership, community work and social responsibility were ingrained in us. But I guess the most precious blessing was the lasting friendships and solidarity. I felt seen, useful, in charge, and for the first time, I dared to dream out loud of a better future.
We all need a lucky break
At fifteen, I had to leave our family compound to earn my keep, but I desperately wanted to continue going to school. I decided to move in with a scouting friend, made some money by renting out chairs and tents for social occasions, and did my schoolwork the best I could.
With so many things to do and trying to survive on my own, I managed to get my "BEPC" school certificate, but my grades were not good enough to get me into high school. Paying for a private high school was out of the question so I had to drop out of school. It was only thanks to one of the scout leaders, that I managed to obtain an "unofficial" place in a school far from my home. I wanted this to work so badly, I bought a run-down bike and cycled for hours every day to attend class. Finally, I passed my BAC exam after failing several times. I dare not think of what I would have done without the support of my mentor and my own stubbornness, or where I would be now.
Stepping in the footsteps of my mentor
Since that first scouting meeting, it was always about giving back. Together with my friends, we established an organisation to support street kids in Niamey and set up a helpline. The work made me acutely aware of the consequences of extreme poverty, relentless child-bearing and the inability of mothers to take care of their children for reasons, often beyond their control, it was heartbreaking.
When I was approached by JVE Togo (Young Volunteers for the Environment) about setting up a JVE branch in Niger, it was a tough decision. Together with three scouting friends, we decided to take a leap of faith. That was a decade ago, and the work is more important now than ever.
Everything is interconnected, but our policies continue to be siloed
I saw the direct impact of climate change and drought in the villages we worked in as scouts. I had many discussions with villagers about animals going extinct, failed harvests and dried-up wells. You can be sure there is not a single climate change sceptic here, people may call it by another name, but the effects are felt on a daily basis.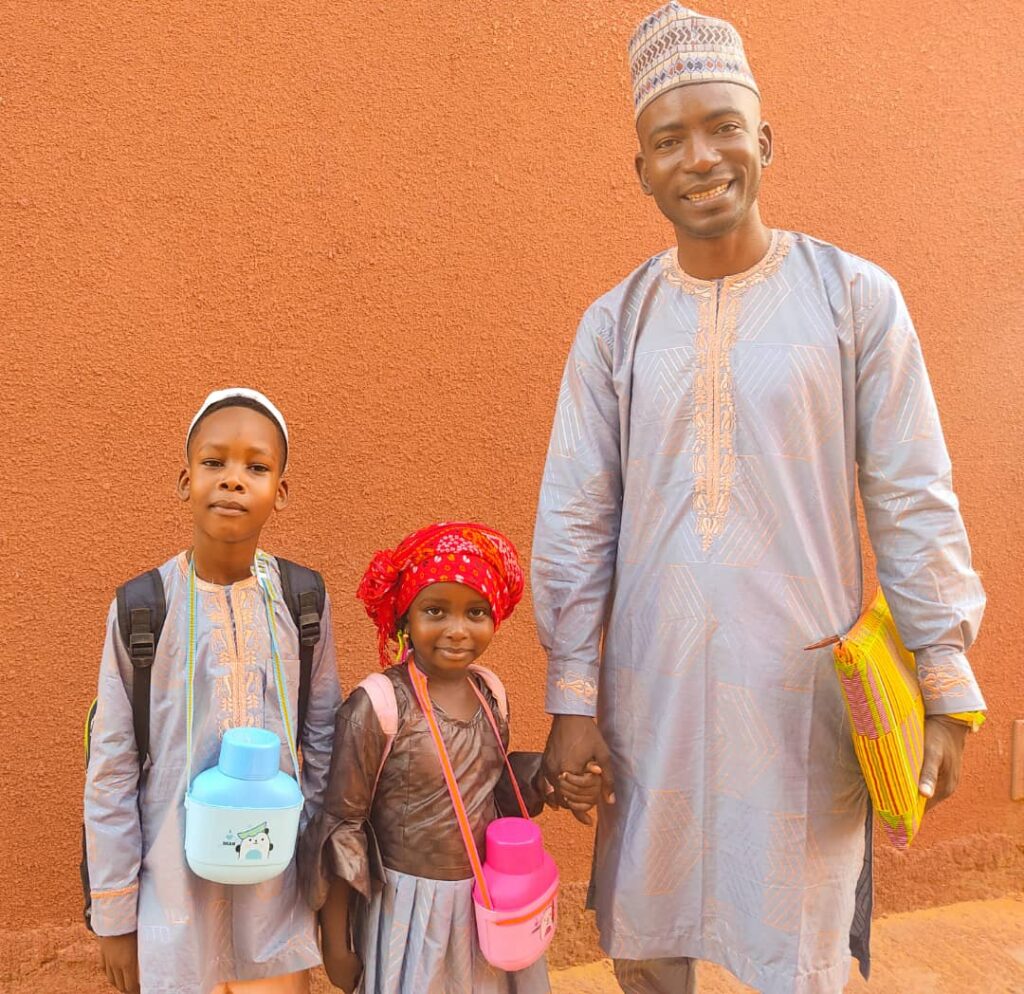 My challenge now, as the executive director of JVE is to ensure that people see the interrelations. Climate change is not a stand-alone issue, it is indivisibly linked to all the major issues the Sahel is facing and making them worse! Climate change impacts security, nutrition, drought, forced displacement as well as social issues including gender inequality. If you couple that with the demographic growth we are facing from 23.5 million today to 66 million by 2050 it is scary. Young people are increasingly aware of the storm that is heading our way. JVE's mission is to harness the power of youth to be part of the solution, fire them up to become active and believe, just as I learned to do, that their voice matters.
My dream: Trust us to lead the way
I am very grateful for all the support JVE has received, but we could do so much more! Unfortunately, as most CSOs, we are in survival mode, we all have a side hustle out of necessity. My dream is that the international community would truly recognise the key role local civil society organisations play. We are excellent at implementing projects, but what we need to lead and drive change is actual long-term institutional support. Over the years I have mentored so many dedicated, clever young people who I would have loved to take on but given the way funding flows, I can only give a tiny fraction of them the financial security they need to thrive. That needs to change.
_________________________________________________
Sani Ayouba is the Executive Director of Jeunes Volontaires pour l'Environnement (JVE) Niger, a youth association that brings people together to promote sustainable development.
For this blog, Sani was in discussion with Lou Compernolle of OASIS, an organisation focused on advancing education and choice for women and girls in the Sahel.